Today's seniors are more active than ever – and living longer – according to a recent study by the National Institute on Aging. In addition, the number of Americans in their sixties and older are in better health than ever before, researchers reported.
And fortunately, for seniors visiting Fort Wayne, there's plenty to see and do!
Many venues offer senior discounts, although the qualifying age may vary. Always remember to ask. I know I do. 
When I was in my fifties, I never inquired as to senior discounts – who wants to admit they are getting old? – until I saw my mom pay half the price that I did for a cup of coffee. This made an immediate impression on a woman whose daily caffeine habit could bankrupt Warren Buffett. From then on, I ordered the "senior coffee." My vanity was out the window when it came to saving a buck.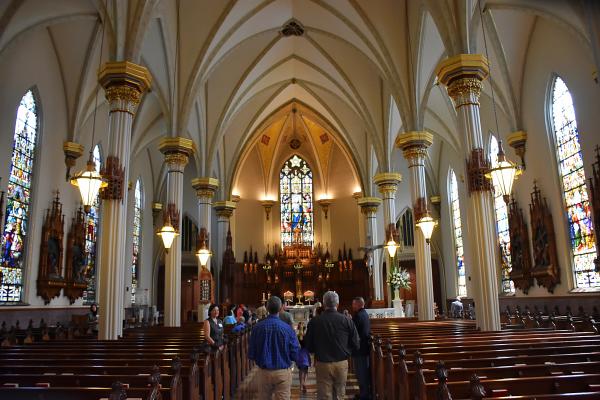 Fort Wayne Attractions 
From historical museums to art museums, galleries, and science museums Fort Wayne is home to venues and attractions that are great destinations for an afternoon activity.
Attractions include The History Center, Artlink, the Fort Wayne Museum of Art, The Old Fort, Science Central, the Fort Wayne Children's Zoo, the Botanical Conservatory and more!
Most Fort Wayne attractions are handicap accessible. However, there are a few destinations that are not handicap accessible or have limited handicap accessibility. 
Sites with limited accessibility include: 
The Old Fort's Blacksmith Shop is accessible, but be aware that other buildings have a 6-8" front porch with no ramps, so the wheelchair would have to be lifted to access the first floors of the buildings. Second floors are not accessible.
The Cathedral Museum is accessible, but you will need to alert the clerk a the front desk, who will guide you to the elevator.
A majority of Fort Wayne event sites are handicap accessible, including the Grand Wayne Convention Center, IPFW Campus and the John & Ruth Rhinehart Music Center, Foellinger Theatre (Franke Park), Embassy Theatre and C2G Music Hall, both in downtown Fort Wayne, Parkview Field, Allen County War Memorial Coliseum, area museums, Foellinger-Freimann Botanical Conservatory, Fort Wayne History Center and many more. If in doubt, call and ask. 
Fred Fulkerson, Senior Blind Coordinator and rehabilitation teacher at The League (formally The League of the Blind and Disabled), enjoys attending downtown music events at the Foellinger Theatre and C2G Music Hall." They are easy venues to navigate when using a cane to 'see' your surroundings," he said.
Fulkerson also enjoys taking his stepdaughter to Taylor's Dream Boundless Playground inside Kreager Park, which is handicap accessible and great for kids – and grandkids – with or without disabilities.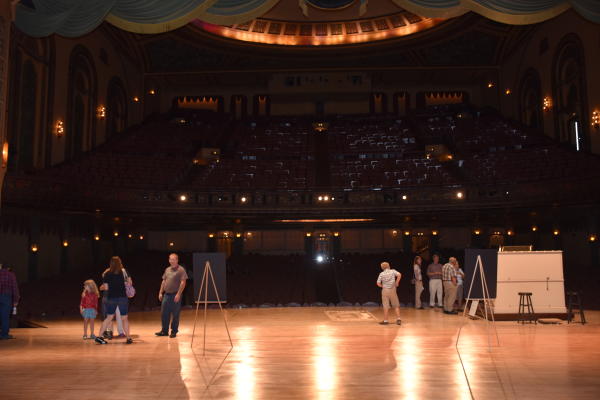 See All of Fort Wayne in One Day!
An excellent way to visit popular sites in Fort Wayne and not worry about asking for the senior discount or paying admission at all is to attend the Be a Tourist in Your Own Hometown event in downtown Fort Wayne on the Sunday after Labor Day.
The annual event allows visitors admittance to local museums and attractions for free. Venues include: Allen County Courthouse; Allen County Public Library; Artlink; Cathedral Museum; Embassy Theatre; Botanical Conservatory; Fort Wayne Museum of Art; The History Center; Lincoln Tower; The Old Fort, Parkview Field; Riverfront Fort Wayne; University of St. Francis Downtown; Science Central; and Fort Wayne Visitors Center.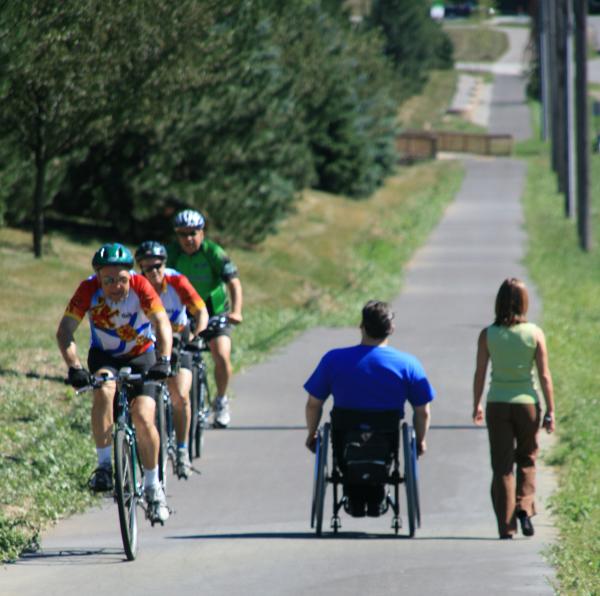 Accommodations, accessibility & discounts
If you or a loved one are visiting Fort Wayne and have mobility issues, wheelchairs and scooters may be rented at the following businesses:
Home Health Depot Rental Information
260-399-1355 
Wheelchair rental only, 1-month minimum; Cost: $70 to $100 per month (depending on size).
 
James Medical Rental Information
888-848-4077 or 260-423-9571 
www.jamesmedical.com
Rentals include scooters and wheelchairs. Cost is $200 per week or $600 per month (includes delivery and pickup). Visitors may contact James Medical directly to make arrangements, but they request at least a week or two notice.
Most area hotels offer wheelchair accessible rooms. For further accommodation of roll-in showers, 1st-floor access, and elevators it is best to contact the hotel directly.
Browse the various hotel accommodations in Fort Wayne at VisitFortWayne.com. Plus, there are even fun hotel packages offering discounts!
Senior Things to Do in Fort Wayne
Fall
The Fort Wayne Community Center, 233 S. Main St., will be hosting some fun Active Aging Week events, October 3 - October 9. The Community Center offers year-round programs, events and activities for people of all ages with special emphasis on programming for adults, age 50 and over. During Active Aging Week, you can expect a number of athletic tournaments, guided hikes/walks, and the Community Center's regular programs.
The 2nd annual Hop on Brew Tour fundraiser will be held on November 12, 2022 and is sponsored by CTN medical riders. The departs from 5601 Industrial Road,  is a "hop on, hop off" tour, which allows visitors to control the length of their visit to each location.  Cost and time will be available later this summer. Call 260-494-1144.
Spring
Spring is a great time to take a shopping trip and enjoy some of the early flower blooms at Fort Wayne area parks.
For a shopping trip with your friends, consider planning your trip to Fort Wayne during an outlet sale! Fort Wayne is home to numerous outlet sales like the Vera Bradley Annual Outlet Sale that brings around 50,000 women over 5 days, the Peg Perego Outlet Sale, and Gearfest. Plus, there are numerous boutiques and shopping destinations in Fort Wayne that can make the perfect afternoon activity.
For a look at Fort Wayne's beautiful parks, take a visit to Lakeside Rose Garden or Foster Park for a look at their spring blooms.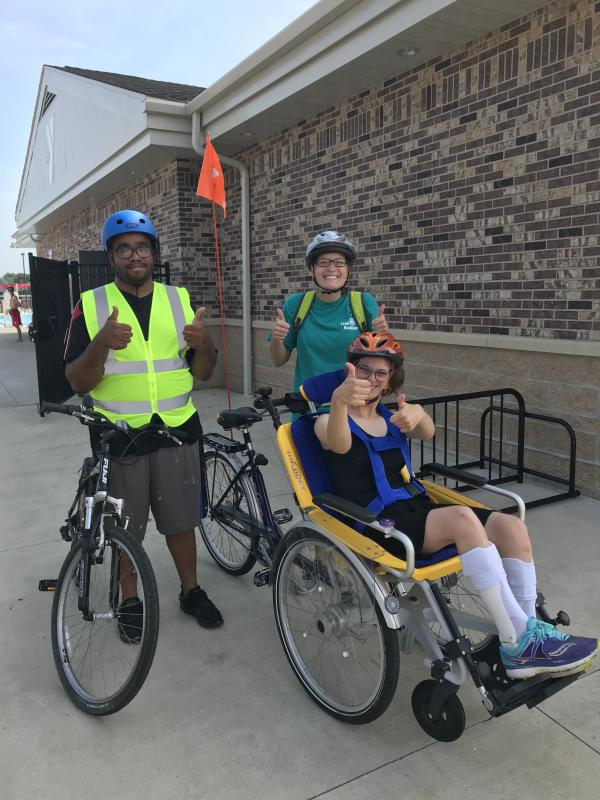 Summer
Fort Wayne in the summertime is full of thriving festivals and beautiful scenery you can discover from more than 100 miles of trails of from our riverfront.
Cycling seniors can rent a 2-seat or 4-seat surrey bicycle at Pedal City for $20 and $30 per hour, respectively. Bikes that seat up to 14 people and host an electrical assist are also available. Or, rent a van (designated driver included) and sponsor a group tour of local wineries and breweries.  More information and pricing can be found on the Pedal City website.
For those hikers, bikers, and wheelers the Fort Wayne Trails system, in particular, the Rivergreenway, has paths wide enough to accommodate those using wheelchairs or owners and their service dogs.
If you have physical disabilities or cannot pedal a bike, enjoy the YMCA's Trail Buddies Program, which is free for adults and kids to be pedaled by caring, trained volunteers on a 30-minute ride along the trail near the Jorgenson Family YMCA (sign up here) and Parkview YMCA (sign up here). It is recommended to sign up a few days in advance. In 2020, the  will begin on June 1, weather permitting. Sign up by calling (260) 755-4961. *No YMCA membership needed.
For more of a leisurely ride around Fort Wayne, consider taking a tour of Fort Wayne's riverfront with one of the numerous boat tours offered in the summer. The canal boat, Sweet Breeze, is handicap accessible, but to ensure other boat tours are accessible, please call ahead.
All Year Round
Enjoy pool tournaments at the Corner Pocket Pub, 3215 St. Joe Center Road, on Wednesdays with check in between 11 a.m. and noon. Evening tournaments are held during the winter months. For more information call 260-492-7665 or email cornerpocketfw@gmail.com.
If you're looking to tour some of Fort Wayne's beautiful historic homes, tours are hosted by appointment at Swinney Homestead Open House, 1424 W. Jefferson Blvd. The house is handicap accessible, but regular wheelchairs are preferred over motorized chairs. "The floors cannot sustain the motorized chairs," said the homestead's curator and historian, Linda Huge.
Want to relax and catch the latest chick flick, drama or action movie? Fort Wayne theaters are handicap-accessible and several have recliners for patrons' comfort. I can attest to the cozy warmth of those recliners. I love 'em! My biggest problem is not falling asleep and snoring through the movie.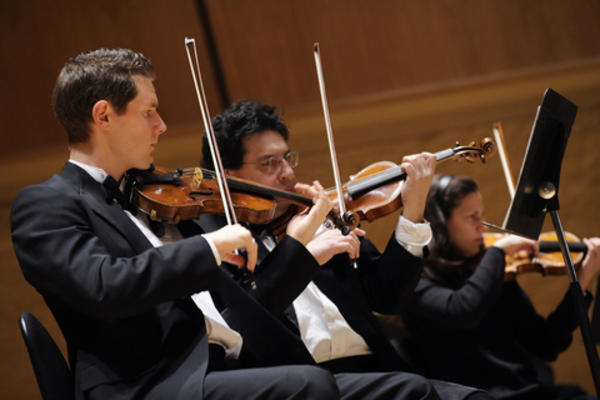 Catching a concert of the Fort Wayne Philharmonic Orchestra never disappoints. The Fort Wayne Philharmonic will restore your faith in mankind. For a schedule of events, visit the orchestra's website.
Or, catch a show at one of Fort Wayne's beautiful theatres like the Embassy Theatre, First Presbyterian Theatre, or the Arts United Center, which offer a variety of performances throughout the year including Broadway shows, theatrical productions, concerts, and more!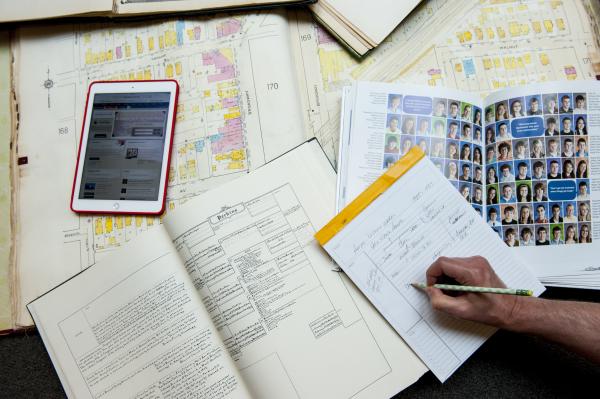 And, don't forget The Geneology Center. Tours are available if you have never been to the center, the largest public library-based center.  The Genealogy Center has one of the largest research collections available, incorporating records from around the world. The staff specializes in genealogy and is always available to help or guide patrons in a tour or discovering their family history. If you plan to go, it's helpful to use the library's online catalog beforehand to prepare for your trip.
The list of fun things to do and events for seniors goes on and on ... may we only live long enough to experience them all!
I intend to start this weekend with that wine tour.  
Are you a savvy or sassy (or both) senior? Email me your favorite things to do in the Fort Wayne area at vsade8@gmail.com. 
(Special thanks to Christine Lussier, the information and referral coordinator for The League, 5821 S. Anthony Blvd., for her help with this blog. If you are visiting Fort Wayne and have questions related to the blind or deaf, call Christine at (voice) 260-441-0551 or (TTY) 800-889-3443.)
UPDATED IN MAY 2022