Group Tours
Welcome to Fort Wayne Indiana
We're so glad that you are interested in planning a group tour in our city. What makes Fort Wayne the perfect tour destination? As Indiana's second largest city, Fort Wayne offers many unique and affordable one, two, or three-day experiential tours, with behind-the-scenes and hands-on stops to factory stores, outlet shops, museums and attractions. Our community embraces tour groups and welcomes them with our famous Hoosier Hospitality! Here are a few ideas.
Vera Bradley Annual Sale
For everyone who attended the 2019 Vera Bradley Annual Outlet Sale- we hope you had a great time and consider returning in 2020! If you missed the sale this year know that you are ahead of the game to attend in 2020!
The 2020 Vera Bradley Annual Sale will take place April 15 - 19.
Plan a fun experiential trip around this amazing sale, where your group can find 40-60% off retail prices of Vera Bradley handbags, purses, totes, luggage, stationary and accessories. Bus groups of 20 or more people can reserve a VIP experience, including a separate entrance into the sale, an exclusive check out area, waiting room lounge, and a free gift.
Vera Bradley is now accepting bus group reservations for the 2020 sale!
To reserve a spot, call the Memorial Coliseum at 260-483-1111.
Read more about the Vera Bradley Outlet Sale here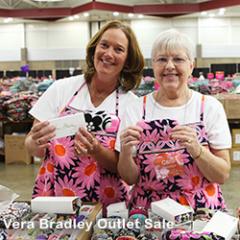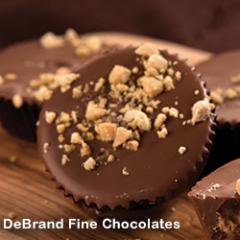 Peg Perego Outlet Sale
Peg Perego has manufactured children's riding vehicles and baby items in Fort Wayne since 1949! Each spring, Peg Perego hosts an annual outlet sale where shoppers can find amazing deals on baby strollers, car seats, John Deere riding vehicles and much more. 
Girlfriend Getaway
Nothing beats a trip with a group of wonderful women! From wine and art to shopping and spas, Fort Wayne offers the perfect Girlfriend Getaway itinerary for your group. Create a memorable getaway with great food, bonding and lots of laughs. Did we mention a behind-the-scenes chocolate tour of Debrand Fine Chocolate (with free samples!)?
Start planning your girlfriend getaway here
Dining
Known as the "City of Restaurants," Fort Wayne offers more than 500 restaurants, including several locally-owned hotspots and franchised favorites! Dig in to the variety of choices that are available to your group.
Find a Fort Wayne restaurant here
Here are some of Fort Wayne's private group dining options: Downtown Area or Coliseum Blvd Area
Genealogical Societies
Bring your genealogical society to Fort Wayne. Learn more.