Fort Wayne Tours
Get a taste of Fort Wayne history, food, art, and culture with one of our many tours!
Walking Tours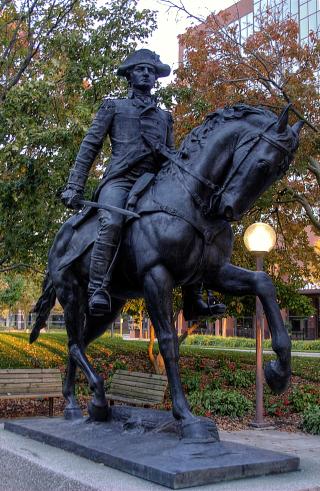 Downtown Walking Tour
Discover Downtown Fort Wayne via this self-guided walking tour of downtown Fort Wayne's architecture, attractions and history. (Part of the Outdoor Pass)
Public Art Tour
Explore dozens of public sulptures and murals with this self-guided tour map. 
Allen County Courthouse
Take a self-guided tour of this National Historic Landmark. Marvel at the marble, murals, statues, and sculptures. (No cameras or cellphones permitted.) 
Heritage Trail
ARCH (Architecture & Community Heritage) has created this Downtown Heritage Trail for visitors to enjoy!
Historic West Central
Take a self-guided walking tour of the historic homes of the West Central Neighborhood. Get instructions on downloading the app here. 
Food & Drink Tours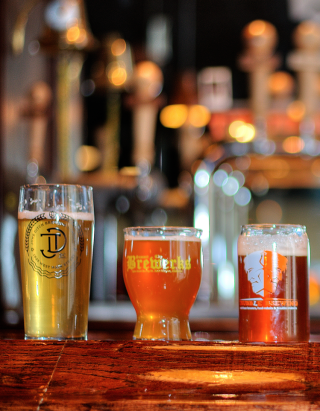 Fort Wayne Food Tour
For foodies and history buffs alike, this unique tour features Fort Wayne's culinary traditions, old and new, along with historic points of interest.
Pedal City Fort Wayne
Tour Fort Wayne on a 15 pedal party on wheels. Bring your own food and drinks, and bike to your destination of choice. Family friendly tours are also available.
Brewhound Tours
Brewhound Bus brings friends together to enjoy beer and learn about local craft brews, while leaving the driving up to us.
Northern Indiana Beer Trail
Take a self-guided tour across northern indiana and sample craft food and beer from more than 20 breweries. 
Facility Tours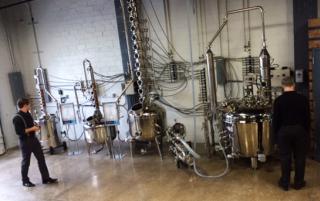 DeBrand Fine Chocolates
Learn about what makes this hometown favorite a global luxury treat.
Genealogy Center
Discover the hidden histories of your ancestors at the largest public genealogy collection in the United States. Call (260) 421-1378 or visit our Genealogy page to learn more. 
Sechler's Pickles
(No tours for 2020)
Pucker up for pickles! Tours run Monday through Thursday at this plant, located in nearby Saint Joe. Learn more by calling (800) 332-5461.
Sweetwater
America's largest online retailer of music is located in Fort Wayne. Book your tour at (260) 432-8176. 
Three Rivers Distillery
Three Rivers Distillery produces a wide array of spirits, using local ingredients. They offer tours for small and large groups. Details at info@3rdistilling.com.
Trail Maps
Trail Itineraries
Fort Wayne's 90 miles of trails offer great exercise, sightseeing and parks galore! Enjoy these bit-sized itineraries that will introduce you to some of Fort Wayne's favorite parks and trails! 
Paddle Trips
Explore water trails with your kayak or canoe, or rent from Fort Wayne Outfitters. 
Riverfront Fort Wayne

Our three rivers have been an intrinsic part of the city since the beginning. From adventuring the trails along the river, to getting out onto the blueways, there are plenty of opportunities for you to experience and bond with the water!
Explore the many options of Fort Wayne's Riverfront here. 

Fort Wayne Historical Scavenger Hunt
Find the architectural designs that so richly contribute to the defining character of our city. Collect all the answers and bring into the Visitors Center for a thank you gift.
Download the Scavenger Hunt Map