Media
Looking for information about Fort Wayne? We have what you are looking for!
Sample the Vibrant Colors of Fort Wayne
Fort Wayne is Indiana's second-largest city, and we have much to offer! Fort Wayne offers outstanding attractions and activities that are affordable, convenient, and fun for the whole family.
We'd love to host you on a custom tour of Fort Wayne or help you with a story!
New & Noteworthy Stories
As one of the best hidden gems in the Midwest, Fort Wayne is known for our convenient location and affordable fun. Discover the unexpected with these Fort Wayne stories, and contact us for more information and media opportunities. 
Promenade Park
Fort Wayne returns to its historical riverfront with the opening of Promenade Park, a development that renews Fort Wayne's three rivers as a regional destination for recreation, arts, and culture. This one-of-a-kind park joins natural rivers with downtown Fort Wayne's thriving urban center.
The Landing
Fort Wayne's story began as an important stop along the Erie Canal. Today, you can feel the history of our city in The Landing – once the spot where canal boats docked to unload their goods, now a food destination. On this walkable block, sip on cocktails under the Bison Mural at Nawa's outdoor patio, grab a brew and BBQ at the Landing Beer Company, try new Cali-Mex flavors at Mercado, or discover new dishes at the three other dining destinations. Plus, the Landing is located a block south of Promenade Park.
A Fort Wayne Signature Hotel - The Bradley
A partnership between Barbara Bradley Baekgaard (co-founder of Fort Wayne headquartered Vera Bradley) and Provenance Hotels, a Portland, Oregon-based hotel owner and operator. The Bradley will combine classic Midwest charm with modern design and is the cornerstone of Fort Wayne's new dining district, The Landing. The 124-room property will feature a rooftop bar, a ground-floor restaurant and retail space, and many other experiential amenities. 
Discover Your Culture in Fort Wayne
Fort Wayne is home to the nation's second-largest genealogy collection located at The Genealogy Center. The Genealogy Center is one of the best places to research your family history and discover your unique culture all for FREE. The Genealogy Center's collection totals more than 1 million physical items including census records, military records from the Revolutionary War to the present, extensive passenger lists, US local records, Native American and African American records, and much more. 
Even more impressive are the trained genealogists on staff who are ready to help everyone find success in their research! The Genealogy Center offers free, hands-on, personal assistance to help everyone (from beginners to experienced researchers) learn more about their story and heritage.
Visit Fort Wayne Marketing Staff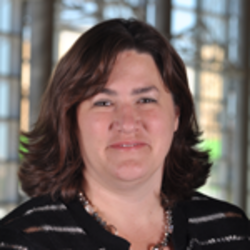 TRAVEL MEDIA
Looking for the perfect getaway idea to share with your readers? Fort Wayne's the place you've been looking for! Fort Wayne is all about having a good time, and doing it on a tight budget.  Your readers will love our abundance of family friendly attractions, including the number one and two summer attractions in Indiana!  
Interested? Then you should come to Fort Wayne to experience what everyone is raving about! Plan a visit, or even take part in a FAM tour! Just fill out our request form, or email us, or call us at (260) 424-3700.
---
Experience Fort Wayne
We'd love to host you in Fort Wayne. Please fill out our Media Visit Request Form to get started.
---