TOURISM MASTER PLAN
Let's seize the opportunity to advance Fort Wayne's quality of life assets for residents and inspire growth for the future using the economic power of tourism. Let's build for the tourism of tomorrow!
Community is at the center of Fort Wayne, where everyone is welcome to celebrate, create, and share their story. Let's challenge ourselves to build upon the strengths of our community and grow with purpose. Let's grow our tourism industry not only for the benefit of visitors but for the enrichment of our community, our neighbors — let's grow our quality of life.
Tourism is a piece of the puzzle in cultivating a community and providing for that community. We can utilize the power of tourism to guide the growth of Fort Wayne and Allen County. Let's build better because of tourism!
What is the Tourism Master Plan?
Visit Fort Wayne is launching an initiative to build a 10-year vision and roadmap that defines tourism-based economic growth and development that will contribute to a healthy community and high quality of life for residents.
We have contracted with CSL International to facilitate, research, plan, and build the plan during this 20-week process.
Progress Update
Through early 2023, the Tourism Master Plan consultants, CSL International, have continued their work in assessing the issues and opportunities that Fort Wayne can utilize to build for the tourism of tomorrow.
Nineteen stakeholder sessions were hosted in February to gather input from the tourism industry and community organizations. Over 2.5 days, 100 industry contacts were and 50 potential issues and opportunities were identified ranging from improvements to our gateways to continued support/growth along our riverfront and many other ideas. Work will continue to test, research, and prioritize these opportunities.
Visit Fort Wayne distributed an in-depth resident/visitor survey that will look at what residents/visitors think makes Fort Wayne special and what opportunities in our community can be improved. 
In the background, CSL International has also conducted an analysis of comparable destinations and current visitor travel trends in Fort Wayne.
Our next steps in building a Tourism Master Plan are to gather our industry stakeholders again to prioritize and build a vision of the future of tourism in Fort Wayne. This will take place in early May.
Partners
A community is not built by one person or organization. Building a plan for the future of tourism in Fort Wayne and Allen County is going to take the hard work of the whole community. Visit Fort Wayne has enlisted the partnership of Greater Fort Wayne Inc., Allen County, the Capital Improvement Board, and the City of Fort Wayne to help with the development of our Tourism Master Plan to reflect the needs of our residents and visitors!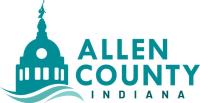 And we need your help — our community!
When you bring visitors to Fort Wayne — maybe your friends or family or even a business meeting — you are helping to bring valuable visitor spending into our community. When you help us "Host Them Here," you are making a difference in our local economy!
Throughout the Tourism Master Plan development, we will also need our community's input and perspective. Fill out the form below to stay informed on our Tourism Master Plan progress and opportunities for input.
Stay Connected
Sign up for email updates to stay up to date with the latest Tourism Master Plan developments.
Learn More about Visit Fort Wayne