Explore Allen County
Around the city of Fort Wayne, smaller communities offer character and charm, alongside unique shopping and dining options. Experience all that our area has to offer in these nearby communities:
Grabill
Grabill offers a glimpse of an authentic, living Amish community filled with fascinating shops, rural scenes, picturesque farms, and horse-drawn vehicles. Download a Grabill shopping and driving guide to discover the tastes and experiences of this charming community.
Harlan
Enjoy the Harlan Days Community Festival, which takes place the first weekend in August and features a parade, food tent, and other Indiana festival favorites. The Harlan Cafe is a highlight with comfort food any time of the year. The creative arrangements at A Lily's Dewdrop florist make great gifts. And, be sure to stop by Harlan Donuts to grab a hot donut, right off the rack!
Huntertown
Let the road take you on an adventure in Northern Allen County and make a stop in Huntertown for a treat at the Chocolate Thimble, pick up a bite to eat at Ninehouse, or browse around some cozy shops like The Local. In early August, don't miss the Huntertown Heritage Days Festival, where you can catch a parade, see a talent show, and eat great food from local food vendors.
New Haven
Hop on over to New Haven, by taking the Rivergreenway trail east just past Kreager Park! Grab a bite to eat and then enjoy the classic New Haven Canal Days (pictured above) in early June. And, if you're looking to beat the summer heat, make a stop at Jury Pool for a dip, splash, or a slide into their impressive pool.
Leo-Cedarville
Leo-Cedarville offers outstanding outdoor recreation at the Hurshtown Reservoir (where you can rent a canoe or try your hand at fishing), Riverside Park (which features biking and walking trails and a new splashpad), and the Leo-Cedarville Imagination Station (a wooden playground that is every child's delight)! While there, be sure to stop by The Olde Church Shoppes for antiques, and the Leo Café and Old Towne Diner (try the Friday fish special).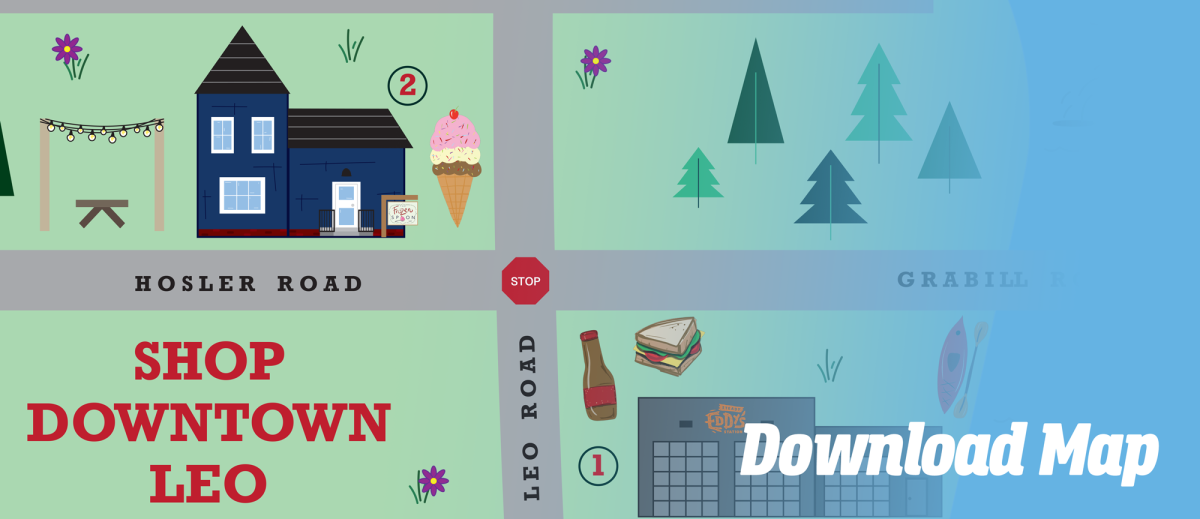 Other Nearby Communities Include:
Dunfee
Visit Plumtickled Junction in Dunfee on the Whitley/Allen County line, and experience an original 1882, two-story general store. This quaint store houses primitives, antiques, an old-fashioned candy counter, prairie natural pork & beef, an assortment of Wisconsin cheeses and cheese curds, farm fresh eggs, Amish butter & noodles, and a wide variety of specialty products.
Hoagland
From their annual Christmas Parade, to the summer-favorite Hoagland Days, visit Hoagland for a delightful community celebration!
Woodburn
The Woodburn Community Park contains 3-lighted ball diamonds, playground equipment, 2-horsehoe pits, sand volleyball court, and basketball court, along with a shelter, picnic area and public restrooms. The Clock Tower Plaza offers a central gathering space in the city, with historical markers detailing the history of the Indiana's smallest city. Nearby check out 101 Bowl and The Chop Shop deli and market.
Arcola
The annual Arcola National Truck and Tractor Pull is Arcola, IN's claim to fame and a can't-miss event for anyone interested in agriculture, powerful engines, or just having a good time! This massive event takes 300 volunteers to pull off and is the main source of support for the Arcola Volunteer Fire Department. Winning two titles of the National Tractor Pullers Association's Regional Pull of the Year award, the event is held every year in early summer at Branning Park.
Spectators enjoy fair food and raffles, but you may want to bring hearing protection as you watch the spectacle of massive truck and tractor engines pulling weight down a prepared clay track. Be ready to cheer "full pull!" with the rest of the crowd as only the strongest engines make it to the end of the track.