Fort Wayne Museum of Art
311 E. Main St., Fort Wayne, IN 46802

(260) 422-6467

Visit Website
American Art Museum offers diverse exhibitions of contemporary and historical art. Activities include tours, lectures, workshops and parties. The Paradigm Gallery has fine art and craft for sale and the Learning Center offers hands-on fun for youngsters. 
Open Tue-Sat 10am-6pm; Thur 10am-8pm; Sun Noon-5pm. Closed Holidays. 
Handicap Accessible
Free admission Thursdays 5-8pm
Free admission for Veteran, Military, and their Families
Reduced admission for people with government-issued EBT card
---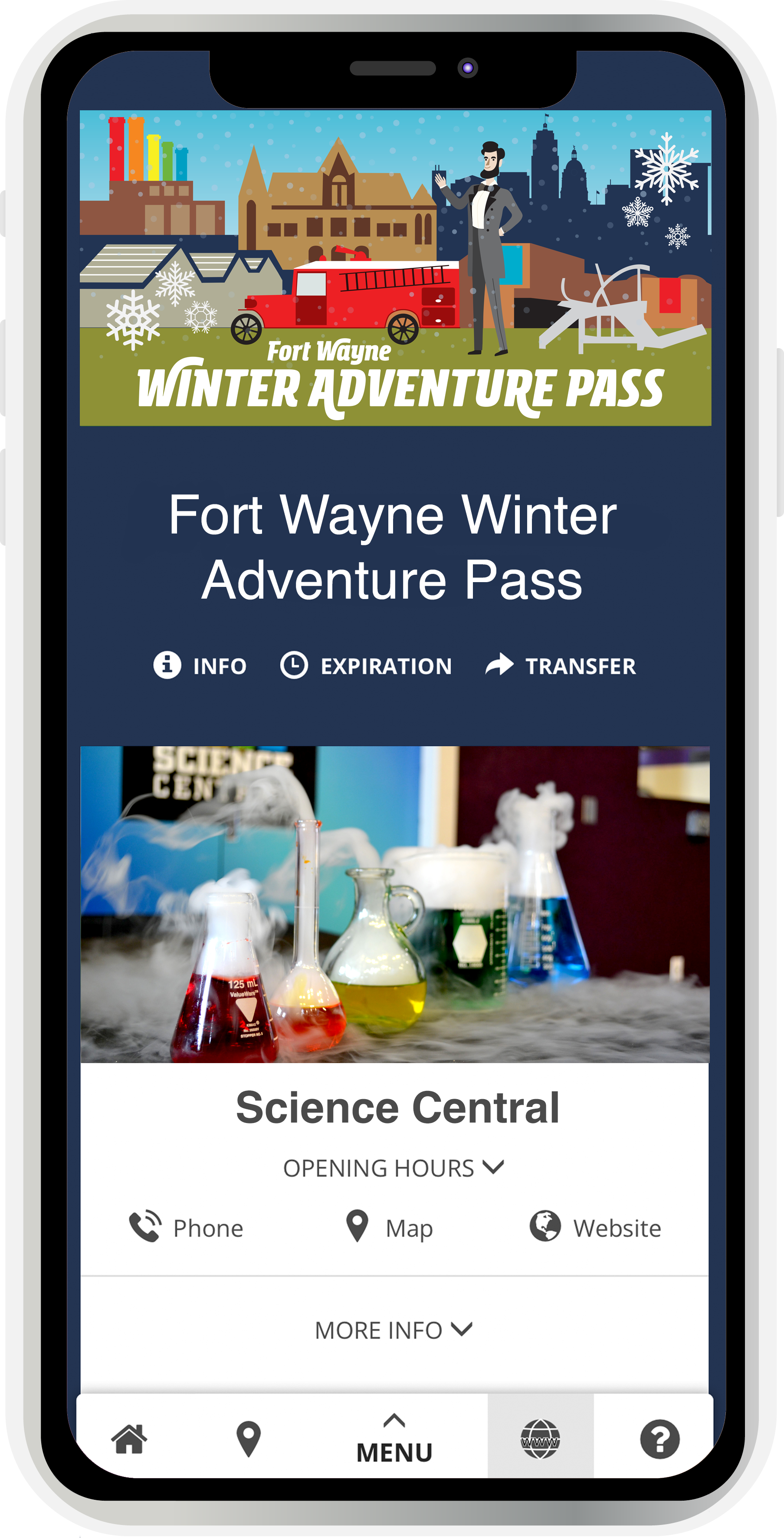 Get the Winter Adventure Pass
Six amazing attractions. One Fort Wayne adventure!
Save on the city's top attractions, and keep admissions in one convenient location on your phone.
Space Notes

Auditorium (main floor) Seats: 120 in Lecture-style ; 88 for dinner at 60" rounds; Holds 250 standing. Non-public space Atrium (main floor) Seats: 140 in Lecture-style; 96 for dinner at 60" rounds; Holds 250 standing Public space Overlook Hall (2nd floor) Seats 80 in Lecture-style; 64 for dinner at 60" rounds; Holds 150 standing Non-public space Sculpture Court (outdoors) Seats 100 in Lecture-style; 48 for dinner at 60" rounds; Holds 150 standing Public space Regional Gallery (connects Auditorium and Atrium) Seats 60-80 in lecture-style; 45 for dinner at 60" rounds; Holds 125 standing Public space

Number of Breakout Rooms

5

Number of Rooms

5
Auditorium
Classroom Capacity:

120

Banquet Capacity:

88
Atrium
Theater Capacity:

140

Banquet Capacity:

96
Overlook Hall
Theater Capacity:

80

Banquet Capacity:

64
Sculpture Court
Theater Capacity:

100

Reception Capacity:

48
Regional Gallery
Theater Capacity:

70

Reception Capacity:

45