The Vera Bradley Annual Outlet Sale will be here before you know it! Starting March 28, you can grab your tickets for your friends and start planning a girlfriend getaway to Fort Wayne, Indiana.
Once you cross the sale off your bucket list, you'll want to check out the many other fun activities happening around Fort Wayne that week!
Plan your ultimate shopping getaway to Fort Wayne, and add these fun activities to your itinerary, plus enjoy these special deals just for Vera Bradley Sale attendees.
Continue Your Shopping Fun
Vera Bradley – Jefferson Pointe Store Discount
After scouring the tables full of discounted items at the sale, head over Jefferson Pointe to shop at the Vera Bradley store (4120 W Jefferson Blvd., Suite H-3) and enjoy 25% off your entire full-price purchase. To enjoy this offer, just bring proof of shopping (ticket or purchase receipt).
This offer is valid June 14 – 18.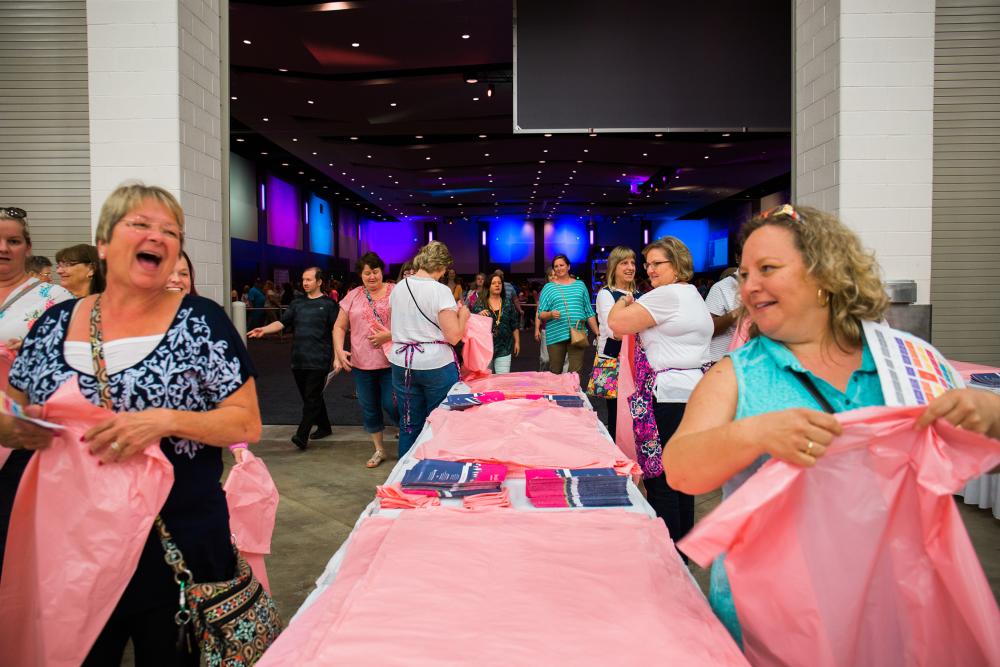 Shop 'til you Drop at Jefferson Pointe
Before you head back to the Memorial Coliseum area, shop at all of the other Jefferson Pointe shopping destinations like goodMRKT, Loft, Von Maur, J. Jill, White House Black Market, and more.
4130 W. Jefferson Blvd. / (260) 459-1160
Boutique Shopping
Shop for the unique at some of Fort Wayne's great local specialty shops — from clothing and home decor to plants and gourmet popcorn. There are great boutiques downtown, outside of downtown, at Covington Plaza, and more! 
Fort Wayne Boutique Shopping List – VisitFortWayne.com/Boutiques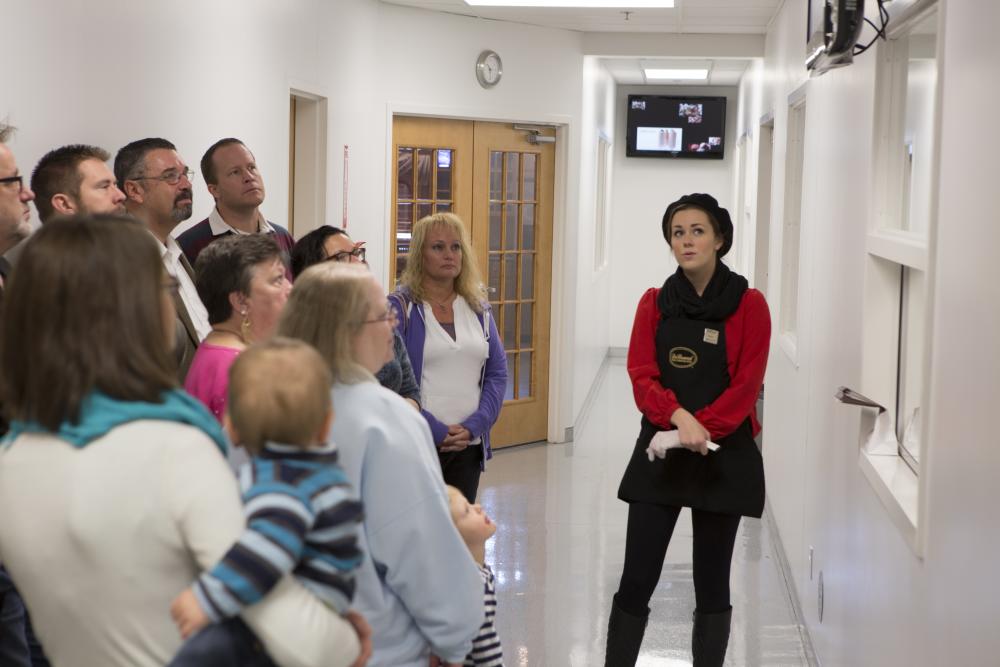 Take a Tour!
DeBrand Fine Chocolates Open Tours
Take a tour of the DeBrand Fine Chocolates headquarters to see gourmet chocolatiers in action! The cost is $10 per person with each guest receiving a rebate of $10 off a purchase of $20 or more. Come view their chocolate-making kitchens and see the artisan process involved in creating the coveted DeBrand Fine Chocolates. You will also enjoy several delicious samples along the way!
View the tour schedule.
10105 Auburn Park Drive / (260) 969-8343
Country Heritage Winery
Enjoy wine? Then take a drive just north of Fort Wayne to Country Heritage Winery, where you can enjoy wine tastings, sit around the outdoor fire pits, and take in music on the patio. Explore all of Fort Wayne's area wineries.
Or, savor wine and chocolate together at Country Heritage Winery Downtown! This new location in downtown Fort Wayne pairs flights of Country Heritage wine with delectable treats from DeBrand Fine Chocolates!
Country Heritage Winery — 185 Co Road 68, LaOtto, IN 46763 / (260) 637-2980
Country Heritage Winery Downtown — 878 S Harrison St. / (260) 637-2980
Three Rivers Distilling Co. Workshops
Learn about the distilling process during a guided distillery tour or a hands-on workshop Three Rivers Distilling Co. — Northeast Indiana's first craft distillery. After the tour or workshop, stay awhile and enjoy a drink and a bite to eat in the tasting room. View upcoming tours and workshops and reserve your spot!
Discover Art and a Natural Oasis
Botanical Conservatory
The Botanical Conservatory is the perfect spot to relax and escape during your fun shopping trip. Be sure to explore the Live Butterfly Exhibit, opening April 25. This annual spring exhibit is a favorite for locals and visitors — one of our can't-miss things to do every year. Tip: If you wear bright colors, the butterflies are more likely to land on you!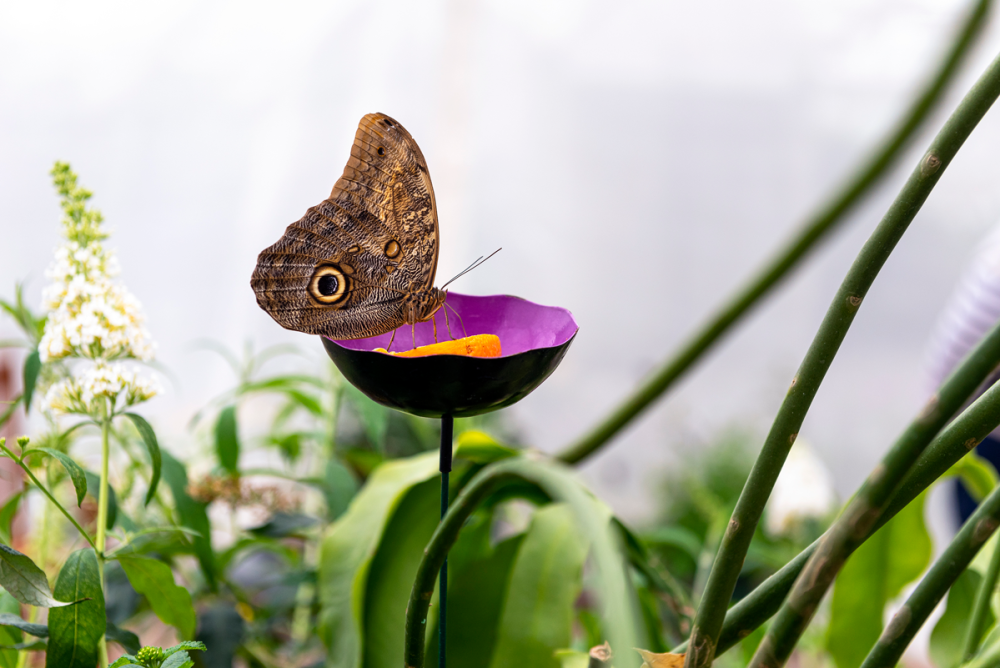 Whether or not you catch this exhibit, the Botanical Conservatory always offers interactive fun for all ages.
1100 S. Calhoun St. / (260) 427-6440
Visit the Many Other Attractions in Fort Wayne
Enjoy museums and attractions including the Fort Wayne Children's Zoo (which is just as fun for adults as it is for kids!), Artlink, the Fort Wayne Museum of Art, the History Center, Science Central, and more. There are plenty of things to do and see in Fort Wayne!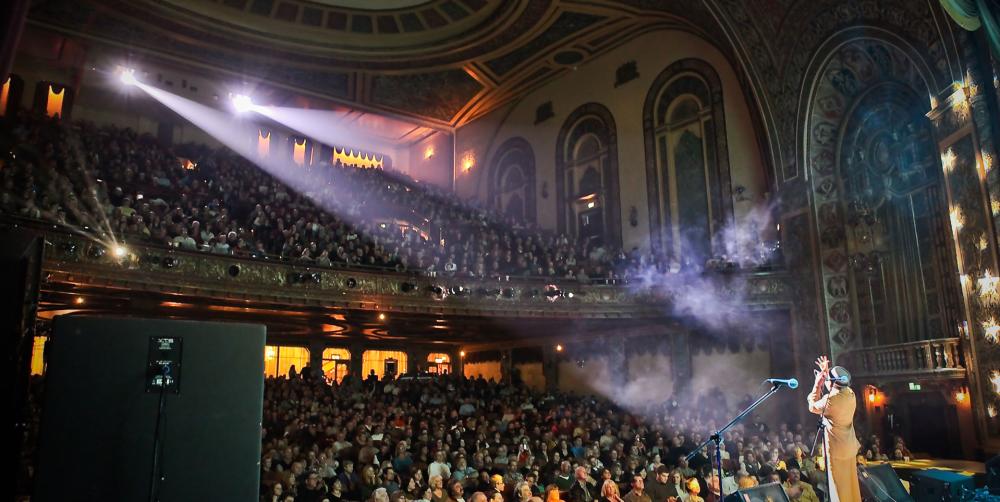 Make it a Night Out!
Great Fort Wayne Events
26th Annual BBQ RibFest — June 15-18
Fort Wayne TinCaps Baseball Game — Homestand, June 14-18
Kansas: 50th Anniversary Tour: Another Fork in the Road — June 16
Outdoor Farmers Markets on Saturday Mornings!
Enjoy live music Monday - Saturday nights at the Club Room at the Clyde Theatre.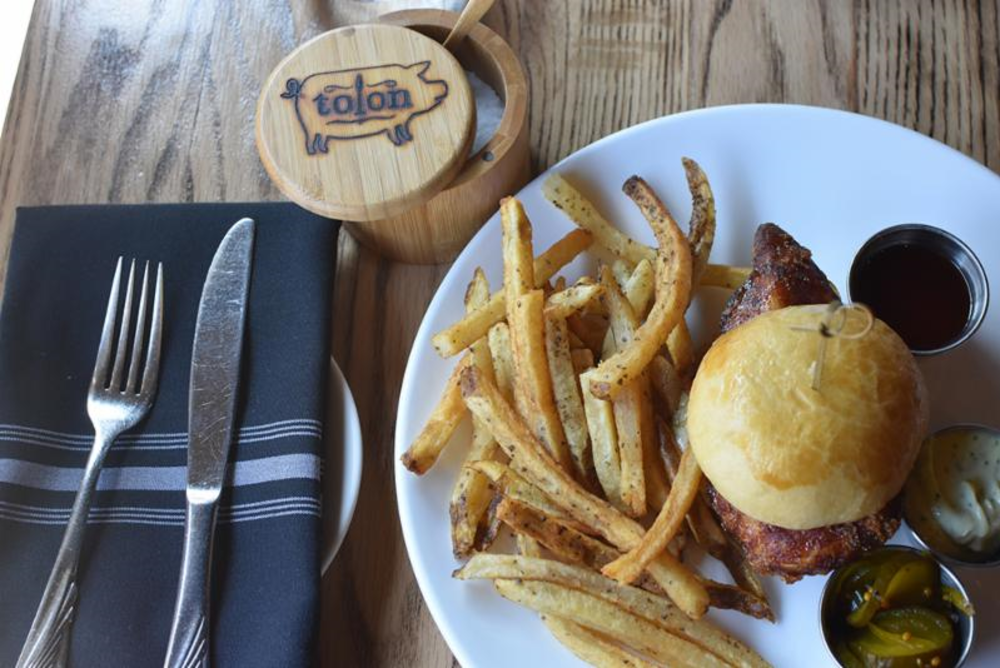 Taste of Fort Wayne          
Savor the flavors of Fort Wayne! Try some of our local favorites including Tolon, the Dash-In, Cindy's Diner, JK O'Donnell's, Asakusa, Copper Spoon, and more. Whatever your taste buds prefer, Fort Wayne is bound to have something that suits you! Discover the best dining in Fort Wayne.
If you're exploring downtown Fort Wayne, be sure to experience the dining destination at The Landing, with more than a dozen amazing restaurants within one historic block. Or, head to the Union Street Market food hall at Electric Works and discover a wide variety of dining offerings!
Need help finding more things to do? Visit our Calendar of Events or stop by the Visitors Center, located at 927 S. Harrison St. downtown! You can also call one of our Visitor Information Specialists at (260) 424-3700. And, if you want to shop for great Fort Wayne merch, browse our Visitors Center store!
This post was originally published in February 2017 and has been updated. Last Update: June 2023