A hotel is much more than a place to sleep these days. With impressive views of downtown to boutique amenities, developers are adding to the unique properties to the Fort Wayne hotel landscape.
Three new Fort Wayne hotels are expected to open in 2019 and another five are slated for 2020.
Here's a look at some of the new and under construction hotels that are creating a buzz: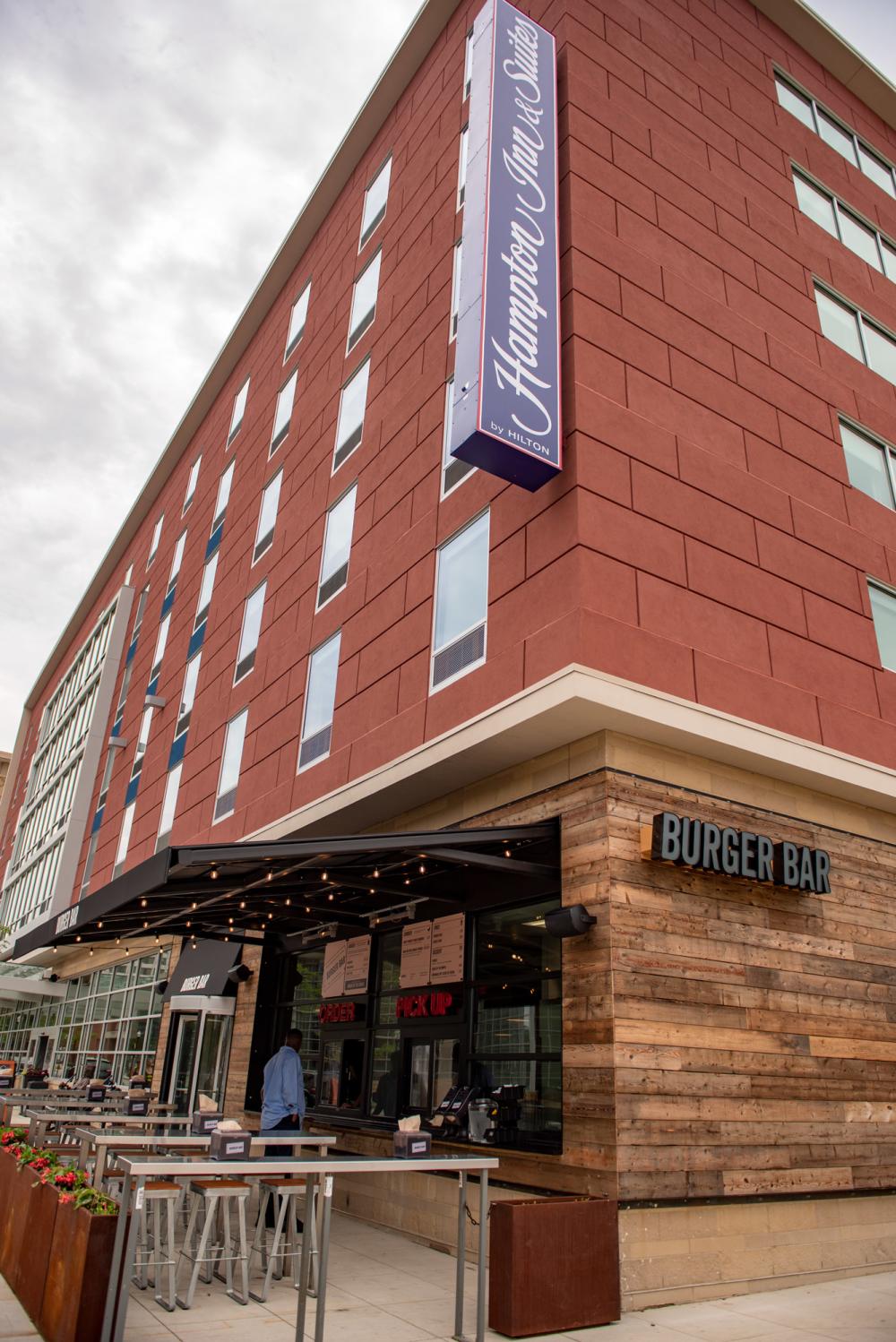 New Hotels in Fort Wayne, Indiana
Where: 223 W. Jefferson Blvd.
Opened: July 2019
Number of rooms: 136 Rooms / 37 Suites – the most number suites in downtown Fort Wayne
Restaurants – Conner's Rooftop (Fort Wayne's Only Rooftop Bar) and Burger Bar (Similar to Shake Shack)
Amenities: Complimentary hot breakfast; business center; executive boardroom; modern fitness facility; outdoor fireplace and patio area
Family Friendly? Yes. The hotel offers Fort Wayne Children's Zoo and TinCap Baseball packages.
"The property is much more than a place to sleep and offers service and experiences that further elevate the great things happening across the city – for visitors and locals alike," general manager Kevin Croy says.
"In addition to the two new restaurants, the hotel features a highly visible public art display – a giant-sized baseball that appears to have embedded itself into the side of seventh floor of the building, strategically placed as if it was a homerun hit from Parkview Field."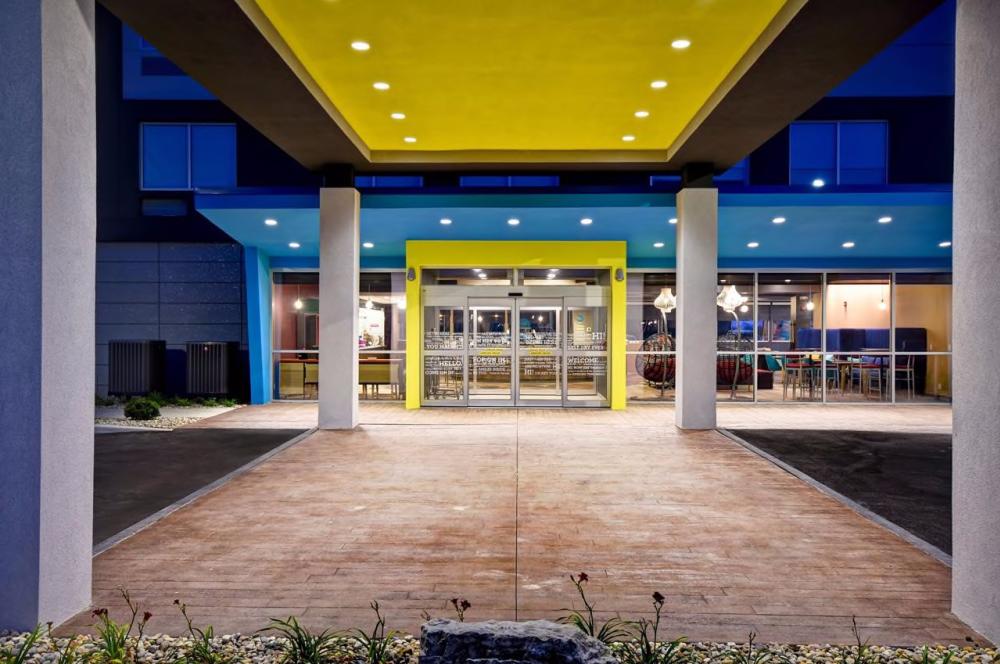 Where: 5345 Distribution Drive
Opened: 2018
Number of rooms: 92
Restaurant: 24/7 "Eat & Sip Market"
Amenities: Complimentary beverage and breakfast areas, business center, free parking, fitness room, pool
Family Friendly? Yes. The hotel has cribs, playpens, and high chairs available.
"The Tru is very upbeat and relaxed," General Manager Connie Wannemacher says.
"Unlike other Hilton brands, the guest rooms have planking in lieu of carpeting, no coffee makers in the rooms, large walk-in showers. The Tru was originally designed with millennials in mind, but it has attracted guests from all demographics."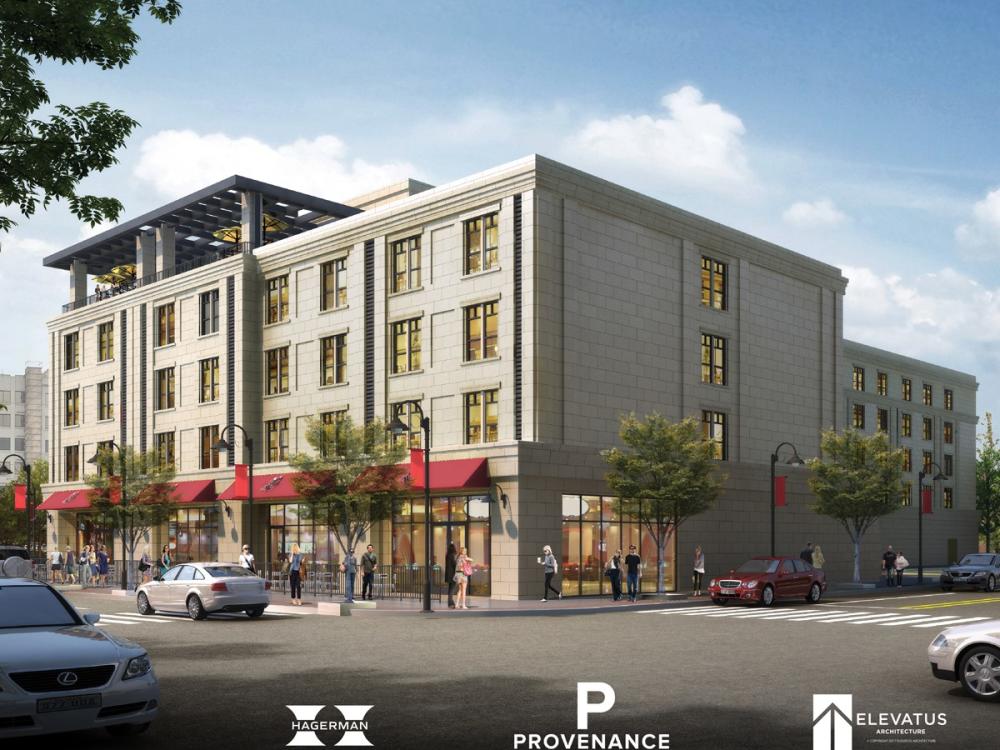 Provenance Hotel Project
Where: West Main and Harrison streets
Opening date: Late 2020
Number of rooms: 124
Restaurants: Plans include a street-level food and beverage operation, as well as a rooftop bar.
"It's been my dream to open a hotel and create a place where Fort Wayne can come together to do business, celebrate life's special moments and connect," Vera Bradley co-founder Barbara Bradley Baekgaard said in a statement. "We are going to create a hotel that reflects the pride we have in our city."
Bradley Baekgaard will co-own the upscale boutique hotel with Oregon-based Provenance Hotels.
Other properties on the horizon:
Hilton Garden Inn HOME2 Suites
Where: 10650 Diebold Road
Opening date: 2020
Number of rooms: 172
Holiday Inn Express & Suites - North
Where: 10040 Diebold Road
Number of rooms: 96
Opening date: 2020
Hyatt Place
Where: 5950 Ellison Road
Number of rooms: 115
Opening date: 2020
SpringHill Suites
Where: 7775 West Jefferson Boulevard
Number of rooms: 95
Opening date: 2020
SpringHill Suites North
Where: 4145 New Vision Drive
Number of rooms: 95
Opening date: Late 2019
Staybridge Suites / Residence Inn
Where: Dupont Road near the Carmike movie theater
Number of rooms: 261
Opening date: 2020
Lakany Hotel Project
Where: 5577 Coventry Lane
Number of rooms: 92
Opening date: 2021