Holiday shopping is here, along with the pressure to find just the right gifts for your loved ones. Luckily, Fort Wayne, Indiana has quite a number of charming shops and boutiques where you can find unique gifts, make your own gifts, or give the gift of fun experiences. Plus, you will have fun shopping too.
(Don't forget to explore these special Made in Fort Wayne gift ideas!)
Before you visit these places on your own, make plans to enjoy the Days of Holly Shopping on Saturdays between Thanksgiving and Christmas! You can take a tour of Fort Wayne's downtown holiday decorations and enjoy some holiday shopping.
10 Unique Gifts in Fort Wayne, Indiana
The Days of Holly Shopping
Traditionally, Holly Shopping is held on the Saturday after Thanksgiving, in conjunction with Shop Small Saturday. This year, you're invited to enjoy the Days of Holly Shopping in downtown Fort Wayne every Saturday from Nov. 27 to Dec. 18. Shop small and shop local all season long! Part of the HolidayFest activities, there will also be surprise performances and delightful discoveries throughout these shopping days!
While you're shopping, make sure you stop at some of these special shopping destinations!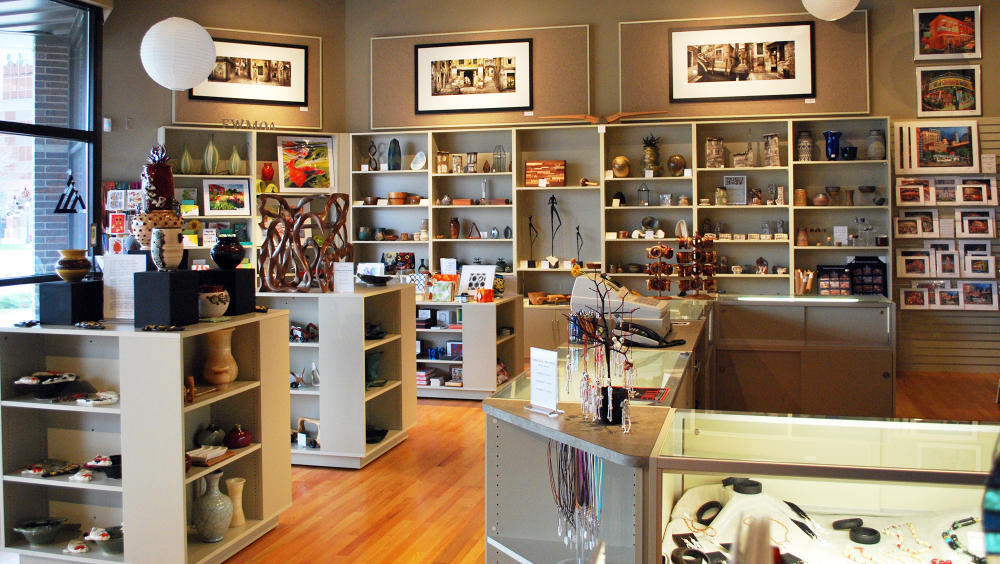 The Paradigm Gallery is located in the Fort Wayne Museum of Art, and you do not need to purchase a ticket to the museum to browse the shop. If you really want to purchase a unique gift for someone, this place will have it.
The gallery features hand-blown glass art, ornaments, paintings, jewelry, and other items created by local and regional artists. The work is all original and some pieces even come with an artist statement that you can give along with your gift.
If you have a specific idea about a creation in mind, you can work with the Paradigm Gallery, who will communicate with the artists to bring your idea to life.
Shop and help a great cause at Creative Women of the World, a great downtown Fort Wayne boutique offering handmade goods from marginalized women from around the world. Perfect for those that want to give a gift that keeps on giving!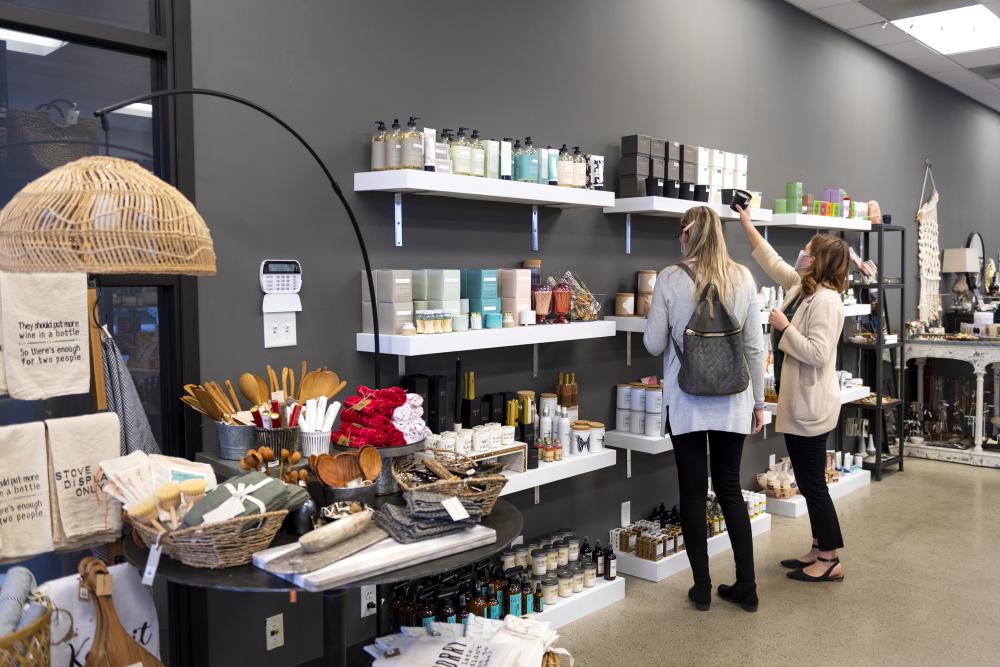 For modern, charming, and unique gifts, make a stop at The Find. Browse a wide variety of truly adorable items for babies and children, surprising finds for the men in your life, and a little something for you! They even have a selection of items from local artists and makers. From fun notebooks and homeware items to skincare, candles, clothing, and jewelry, there is something for everyone on your list at The Find. (P.S. — The Barefoot Dreams line features the coziest pieces of clothing you'll ever own!)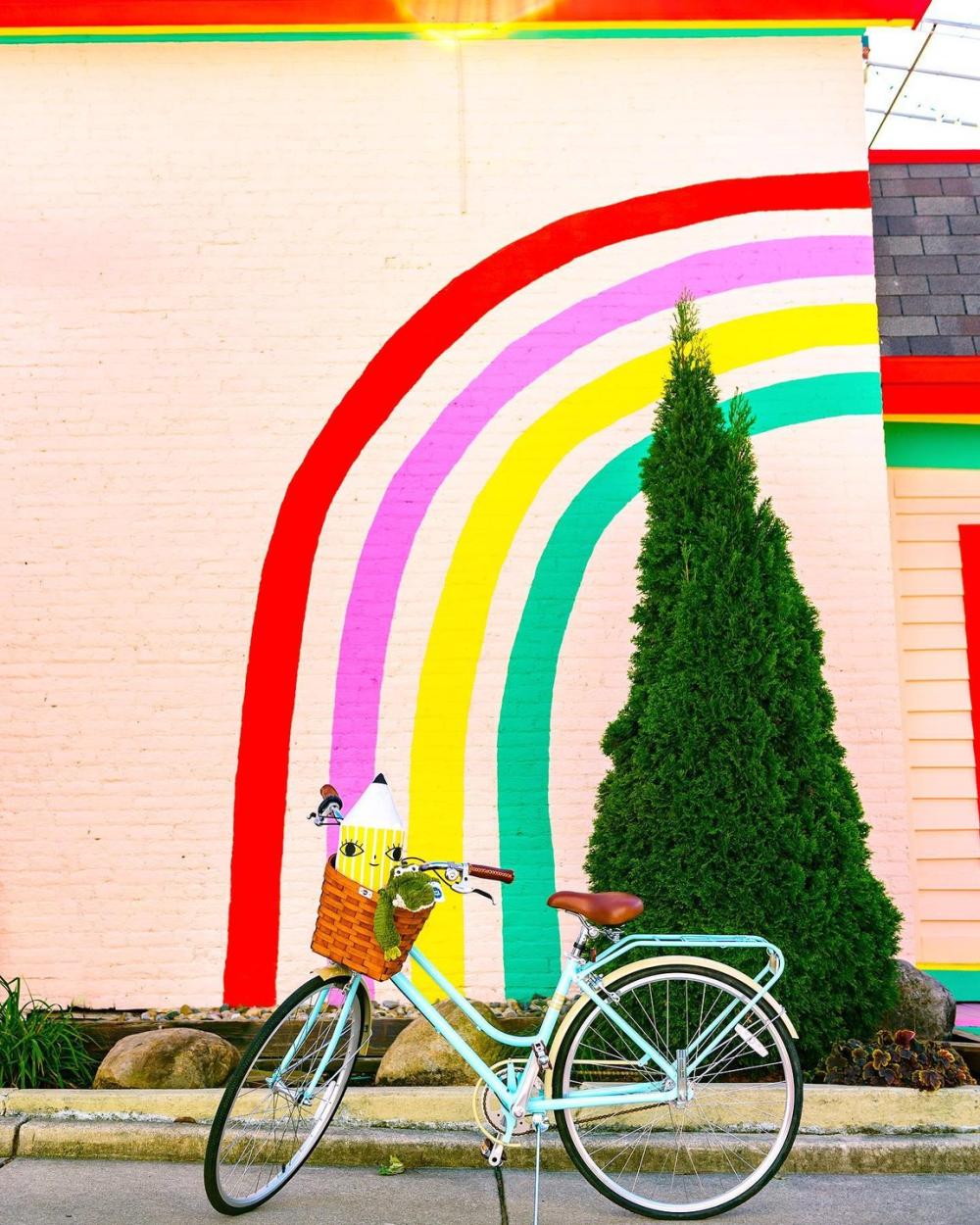 For everything quirky, lovely, and at times edgy, Fancy and Staple is your shopping destination. Fancy and Staple stocks many gifts perfect for the littles, bar, and home. Discover those unique trinkets that tell a story. Check off that graphic tee, shaving brush, and the perfect print for anyone on your holiday shopping list. Just down the street, you will love Fancy and Staple's new younger sister, Hopscotch House! This delightful store carries treasures for babies and children - of all ages!
This family-owned shop, housed in a historic Fort Wayne home, will warm your heart. From little figurines to Christmas ornaments, you will definitely find something unique here. In addition, most of the items are very affordable, so you can shop for multiple people while you are here.
Located on The Landing — the historic corner of downtown Fort Wayne bursting with new energy — House to Home is a must-visit. This shop offers the coolest home decor and even furniture for the person on your list who loves to decorate and make their house a warm and welcoming home.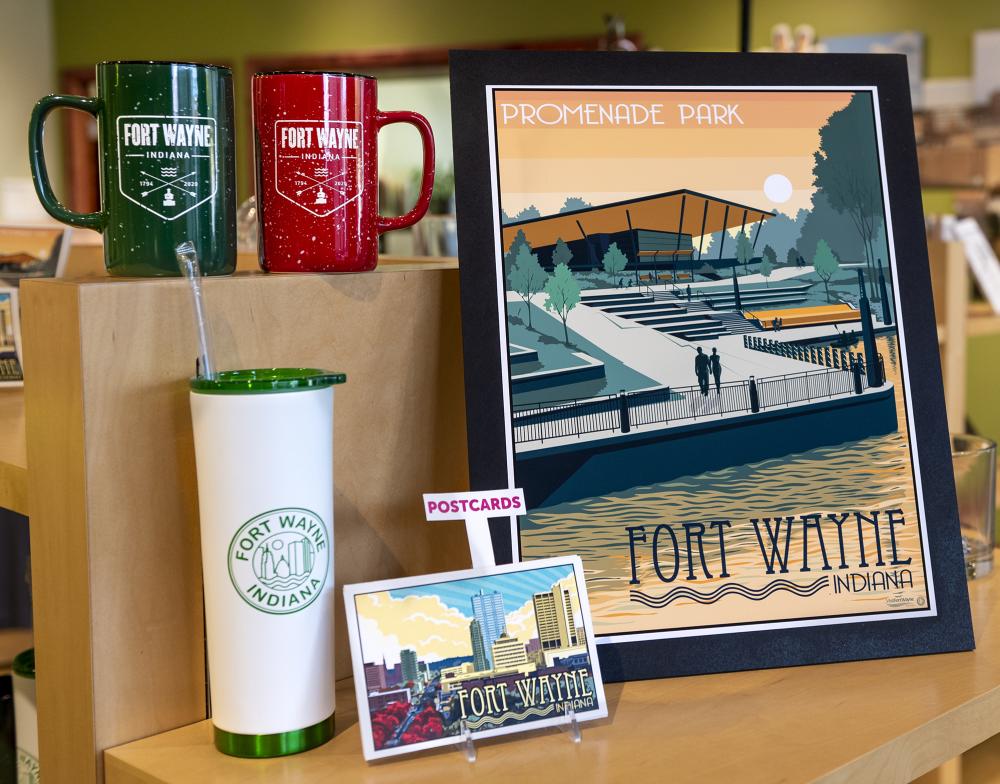 This is a great place to get information on local events, but it also offers a fantastic selection of Fort Wayne apparel and gifts. Find t-shirts, hoodies, camping mugs, ornaments, and more with a Fort Wayne focus on most items. The store also features a wide variety of prints, apparel, and goods from local artists and vendors! Not only can you purchase gifts, but the friendly staff can also suggest the best places to eat and stay during your visit. Swing by in-person or shop online anytime!
Discover handmade wood pieces that make the perfect gift for anyone's home! Order a custom sign for a loved one, or browse the hundreds of items already made and available. Come see the selection at the store in Spencerville, or shop the Etsy store here.
Make Your Own Gift in Fort Wayne, Indiana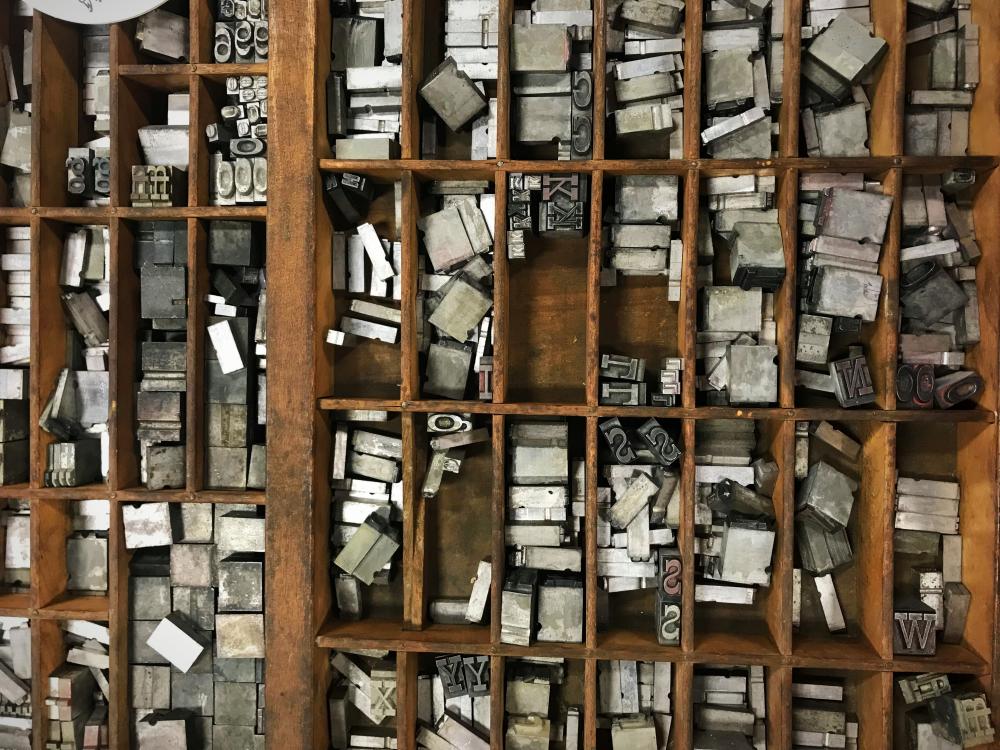 If you want to make your own gift, check out the Hedge. This shop designs and sells printed items, but they also have classes and workshops where you can design your own artwork, as well.  
Create customized pieces using their printing techniques and letterpresses. They even host a Pint and Print Workshop where you can enjoy some beer as you create your gifts. For more information on classes, you can visit their website.
This store is known for its wide-array of baking supply products, but they also offer classes for all ages. Create beautiful and delicious treats for your friends as you spend some quality time with your loved ones. Buy your tickets to one of their classes.
Give the Gift of Fun in Fort Wayne, Indiana 
If you're visiting local friends and families, sometimes the best gift you can give is the gift of a fun experience. One of the best ways to do this is by getting a membership for your loved ones that they can use again and again. You can purchase memberships to the Fort Wayne Children's Zoo, Science Central, Fort Wayne Museum of Art, Botanical Conservatory, and History Center.
Shop these delightful stores, and discover more of Fort Wayne fabulous boutiques this season!
And, while you are here, be sure to use our digital Savings Pass to find deals all over the city!
This post was originally published in November 2020 and has been updated.