Fort Wayne's favorite tradition, the Night of Lights, is an annual event held every year on the night before Thanksgiving!
This year, on Wednesday, November 22, Downtown Fort Wayne will be kicking off the season in style, as the annual Night of Lights transforms downtown Fort Wayne into a season that is Merry and Bright!
For decades, our community has gathered together to count down the lighting of Downtown's iconic holiday lights, highlighted by the famous Fort Wayne Santa and his reindeer. Every year the downtown displays grow - building a community celebration that can't be missed!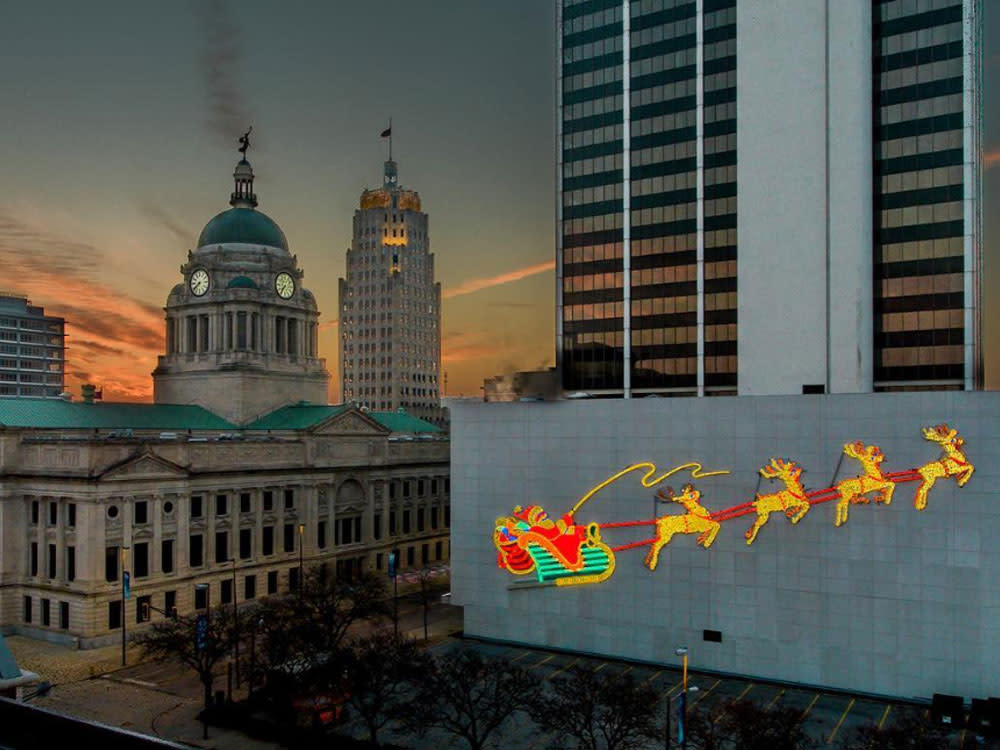 Guide to the Night of Lights in Fort Wayne, Indiana
Bundle up, and enjoy a self-guided walking tour of Downtown Fort Wayne's historic Christmas light displays:
5:45 - History Center Turret Lighting | 302 E. Berry
5:50 - Lighting of the Kris Kringle Village at Arts United Plaza | 303 E. Main
6:00 - Aunt Millie's Northern Lights | Pearl Street
6:05 - Santa's Workshop Display at the Community Center | 233 W Main Street
6:20 - Santa and his Reindeer at PNC Bank | 110 W Berry Street (Corner of Main and Calhoun Streets)
6:40 - Ash Brokerage Holiday Illumination | 888 S. Harrison
7:00 - Flagstar Bank - Christmas Tree Display | On the skywalk at 111 E Wayne Street
7:00 - Merry Christmas Wreath at the Indiana Michigan Power Plaza | 110 E Wayne Street
7:15 - Botanical Conservatory Garden in Lights | 1100 S Calhoun Street
7:15 - Embassy Theatre Windows | 125 W Jefferson Boulevard
7:30 - Ringing of the Bells (Downtown Churches and Allen County Public Library)
8:00 - Parkview Field Holiday Fireworks | 1301 Ewing Street
The Allen County Courthouse, Lincoln Tower, and the Martin Luther King Jr. Bridge will all have their holiday finest on as well.
(Learn more about the history of many of these iconic displays.)
As you plan your evening out, take a look at the Night of Lights Parking Map.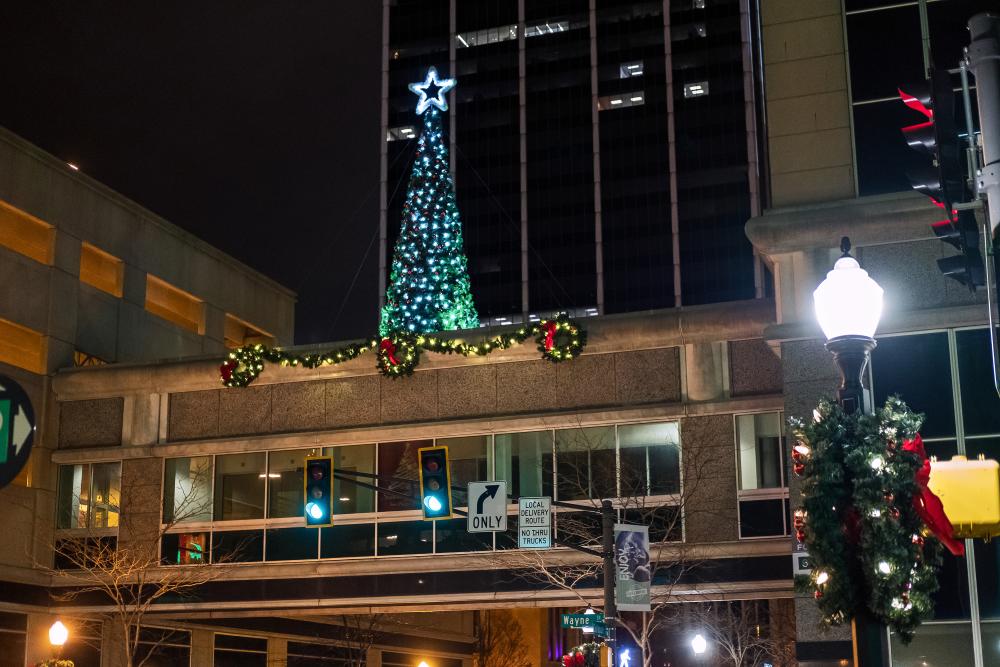 While downtown, be sure to experience the annual Downtown Holiday Window Decorating Contest. Take a stroll and view the beautifully decorated windows of the participating businesses and organizations decked out in this year's theme. Nobody does the holidays like Downtown Fort Wayne!
You may also enjoy warming up with a treat from one of downtown's coffee shops, or bundling up to enjoy the lights on a festive carriage ride. And, lights lovers will want to make sure to visit two other displays: the Fantasy of Lights and their epic displays - open every day through the end of the year, and our list of the best Holiday Houses throughout the city - Santa's helpers have been busy!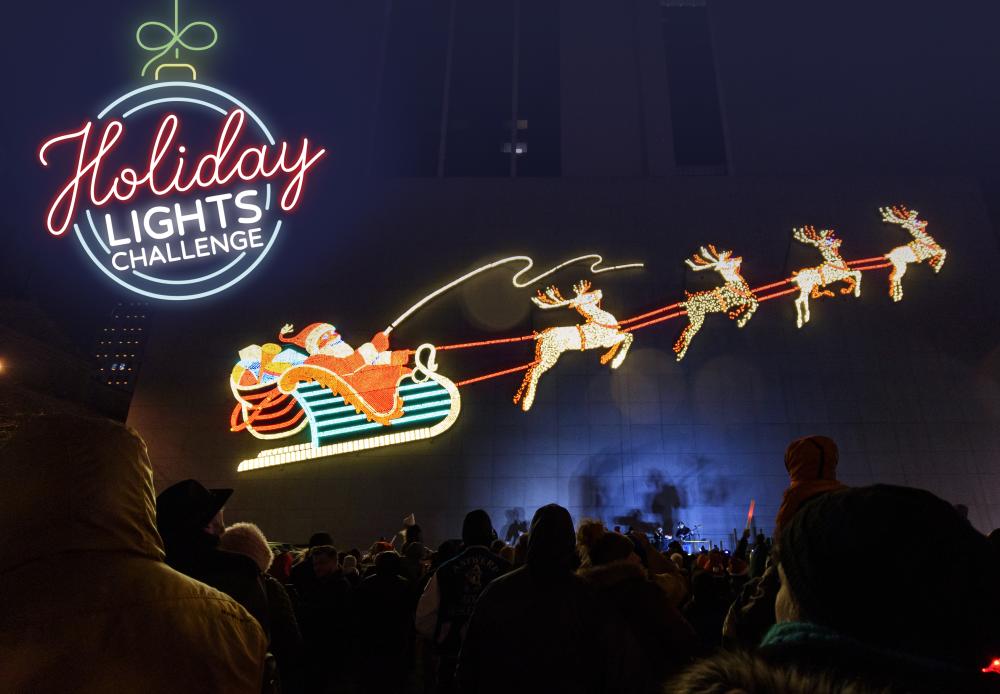 By the way, if you love exploring the holiday lights with family and friends, use the FREE Fort Wayne Holiday Lights Challenge to check in at the most iconic light displays and earn prizes! Learn More
This season, take time to enjoy the Merry and Bright holidays in Fort Wayne, Indiana!
This post was originally published in November 2019 and has been updated. Last Updated: November 2023