Everyone may not be a winter person, but there are still opportunities to get out and enjoy a winter weekend getaway to Fort Wayne, Indiana. From cozy indoor activities to special events, dining, and outdoor activities bundle up and brave the cold and create new memories in Fort Wayne this weekend!

The Best Winter Activities in Fort Wayne, Indiana
Indoor Winter Activities in Fort Wayne
1. The Best Museums to Enjoy This Winter
Botanical Conservatory
A couple of my former coworkers told me when we first moved to Fort Wayne that they spend a number of winter days every year at the Botanical Conservatory because it is such a relief from the cold weather outside. This year, you can enjoy beach vibe with California Dreamin' through April 16.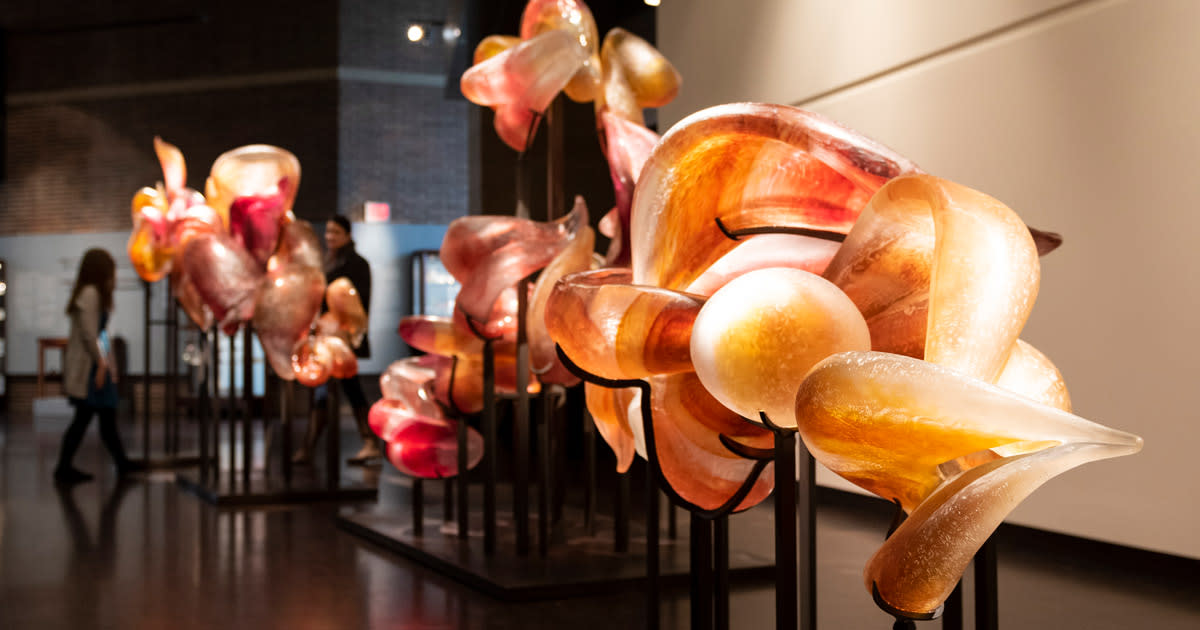 Fort Wayne Museum of Art
While you're downtown, there's also the Fort Wayne Museum of Art, where you can see pieces from the Museum's permanent collection including Repose in Amber, one of the largest hot-sculpted landscapes in the world. Be sure to check out the latest wing of the museum, dedicated to some of the finest glass sculpture in the world. 
The Fort Wayne History Center
Discover more than 28,000 artifacts in exhibits located throughout the 1893 City Hall and Jail in Fort Wayne's History Center. 
Firefighters Museum
Take a short walk to the Firefighters Museum, where you can learn about Fort Wayne's firefighters, browse some classic fire engines, and more. 
Science Central
If you're staying downtown, take a short drive north to Science Central. The whole family will love Science Central's hands-on exhibits. Science Central offers more than 200 permanent exhibits including Science on a Sphere a children's area, a two-story slide, and more.
2. Fort Wayne's Event Calendar
For the art lover's, mark your calendars for special performances by the Fort Wayne Ballet, productions by the Fort Wayne Civic Theatre and Arena Dinner Theatre, Broadway at the Embassy Theatre, and headlining concerts throughout the season! Or, grab a seat at the local downtown theater, Cinema Center, which shows an eclectic mix of movies in an intimate setting.
For family-friendly fun, enjoy a night of Komet Hockey, and mark your calendars for Disney on Ice, which will be taking over the Memorial Coliseum in February!
Find these events and many more on Fort Wayne's Calendar of Events!
3. Take a Tour
Valentine's Day is just around the corner, and, of course, that means romance and chocolate. For any chocolate lovers, consider taking a tour of DeBrand Fine Chocolates or grab a sweet treat at their Auburn Road or Jefferson Pointe location!
4. Go Shopping
Fort Wayne is a shopping mecca—and the winter months are a great time to find bargains galore. (I often tell folks that if you can't find it here, you probably don't need it.) From boutiques, antiques, malls, and outlet sales, there are many opportunities for you to shop until you drop!
5. Research your Family History
This winter I plan to spend more time studying family genealogy at the downtown Allen County Public Library - Genealogy Center. Fort Wayne is home to the second largest genealogy center in the nation and you will be amazed at what you can find there. The best part about the Genealogy Center is not their amazing collection or free access to many online databases, but it's the staff Genealogists who are there to help you research, and help you with any questions!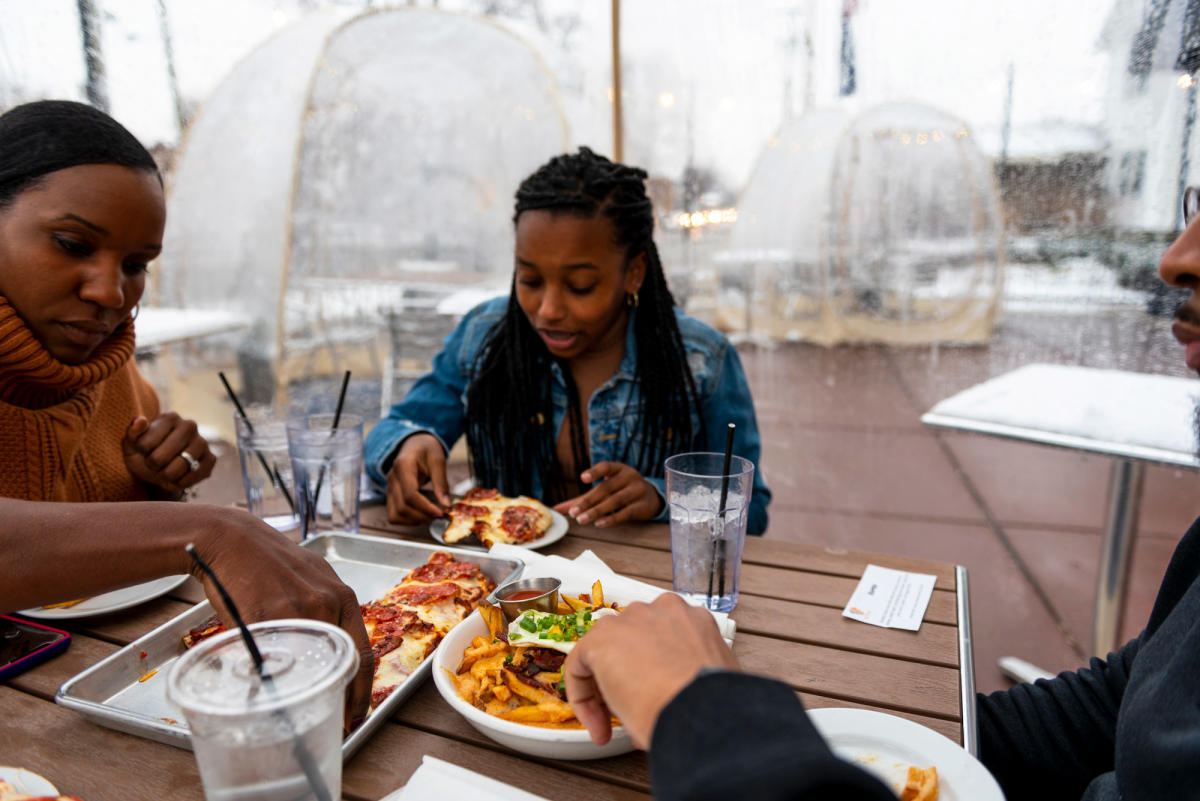 6. Winter Dining
Wear those stretchy pants or make sure you work up an appetite for one-of-a-kind dining experiences in Fort Wayne this winter. Pull up a chair at one of the several breweries, take a seat at a cool downtown restaurant, or book your reservation for a romantic night out! Fort Wayne is not called the "City of Restaurants" for no reason! 
If you're into cooking…and shopping….you'll want to check out the Indoor Farmers Markets at Parkview Field. According to a friend, there's a French chef who makes wonderful crepes who's usually there!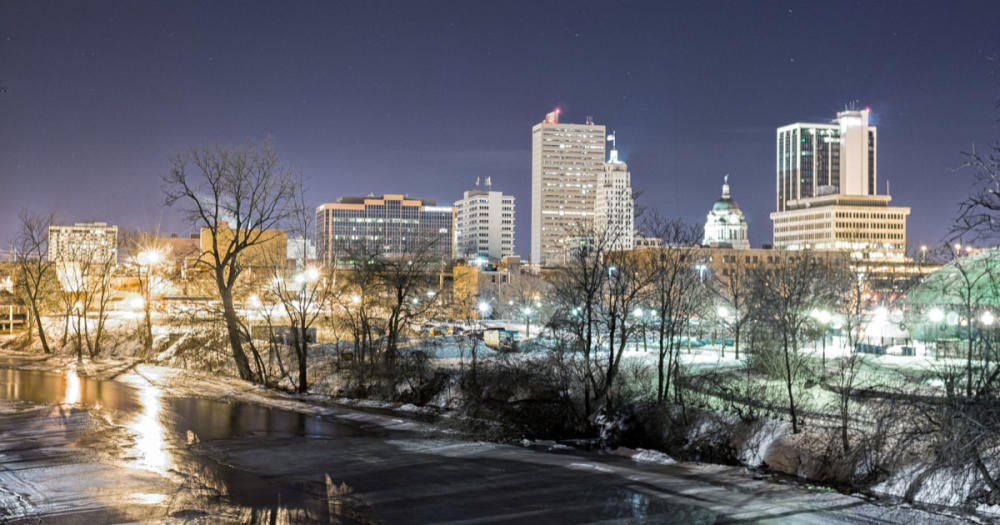 Outdoor Winter Fun and Recreation
As a point of full disclosure, I am not an outdoorsy kind of gal. But, for outdoor lovers, winter in Fort Wayne does not disappoint.
The Allen County Parks System offers activities like cross-country skiing. I'm not graceful enough to attempt sledding or skiing, but if you are, give it a try. Fox Island has skis available for rental to visitors!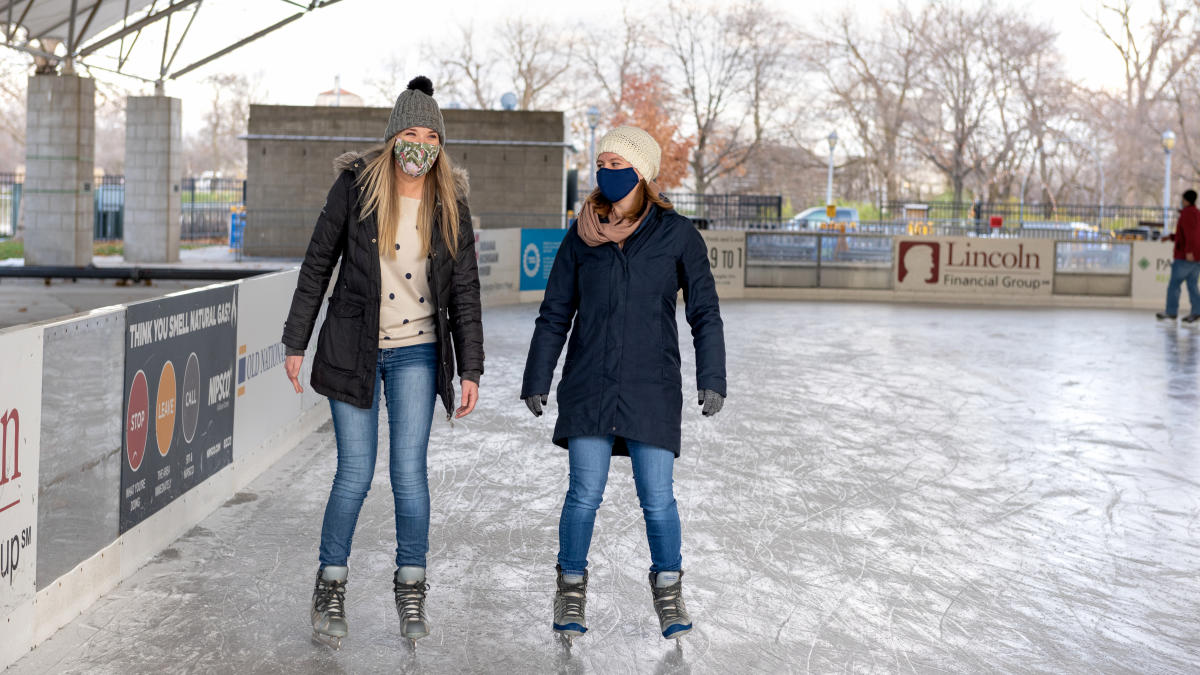 Ice skating may be your sport and you can do so at Headwaters Park. Under the festival pavilion, every winter Headwaters Park transforms into a winter wonderland once the ice skating rink opens. If you prefer ice skating indoors, Fort Wayne has that option too! Skate indoors no matter the weather, at the Sport ONE/Parkview Icehouse!
If sledding is more your speed. There are plenty of perfect hills, and you can head North to Pokagon State Park to ride a toboggan!
Accommodations
Now that you have a plan for what activities and events you want to enjoy, book your accommodations now! Valentine's Day is around the corner, and there are many wonderful accommodations available in Fort Wayne that can fit your needs. Some locations even offer special discounts. What are you waiting for?
And if you can't find anything else to do in Fort Wayne this winter, know that you can always just come, spend some time at a spa, put your feet up and pamper yourself!
This post was originally published in January 2017 and has been updated.