Fort Wayne, Indiana takes great steps in including individuals with special abilities in all activities. From the events Turnstone is helping to host to Indiana's first boundless playground there is something for everyone to take part in and enjoy. Many of Fort Wayne's great attractions also host sensory-friendly events or activities perfect for those who need a manageable degree of sensory stimuli. 
Sensory-Friendly Activities in Fort Wayne, Indiana

Science Central
Science Central continues its partnership with AWS to provide eight Special Abilities Days. The massive interactive museum changes its programming on these days to lower the overall volume, increase light in darker exhibits, have more staff on hand, provide additional demonstrations and more. 
Taylor's Dream
Taylor's Dream in Kreager Park, off North River Road, is Indiana's first Boundless Playground. The playground incorporates three levels of play, making sure kids of all ages and abilities enjoy their visit. The Beta Pod, designed for kids ages 2-12, includes multi-sensory fun in a T-Rex skeleton and an outdoor digital play system.
Sky Zone
Every second and fourth Sunday of the month from 11 a.m. - 12 p.m., Sky Zone turns off the music and dedicates an hour to its Special Friends program. Sky Zone drops its prices to $8 per jumper for the hour and one chaperone gets in for free. Don't forget to bring your socks!
Jackson R. Lehman Family YMCA
The Jackson R. Lehman Family YMCA off of St. Joe Center Road was built with a unique sensory room. The room is meant to be visually, audibly and tactically soothing, with several customizable features. Visitors have described it as a "miracle room," having the ability to immediately calm anyone who steps through its door, especially those overwhelmed by a sensory overload. The room has five stations: a ball pit with a projected lava lamp, a massage chair, colorful tendrils that provide comfort and security, bubble tubes (pictured above) and colorful tiles.
Visitors to Fort Wayne can enjoy many of the Fort Wayne area facilities with a Guest Pass, which is limited to a total of 3 visits per calendar with a small fee.
Theatres
Regal Cinemas Coldwater Crossing
At least once a month in multiple movie theaters, you will find an auditorium with dimmed lights, lowered sound, and members of the audience talking and walking around. Regal Cinemas at Coldwater Crossing partnered with AWS to create "My Way Matinee," monthly sensory-friendly movie screenings.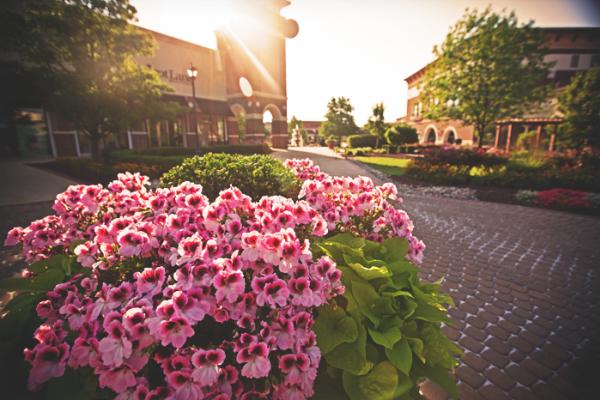 Jefferson Pointe AMC
AMC and the Autism Society partnered in 2007 to bring families sensory-friendly screenings in theaters around the nation. The Jefferson Pointe AMC offers sensory-friendly screenings once a week to once every two weeks.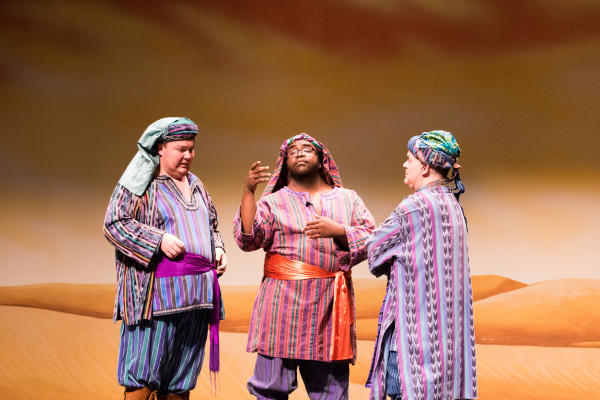 Civic Theatre
The Civic Theatre has partnered with the AWS Foundation to create Project Lights Up!, a program that offers no cost, sensory-friendly performances, complete with a trained therapy dog. The theatre dedicates one Lights Up! performance per family-friendly production. 
Plus, the AWS Foundation has gifted the community with "sensory-friendly" kits to a few event venues in Fort Wayne including the Memorial Coliseum, Embassy Theatre, Arts United, and the Fort Wayne TinCaps. The kits include items like noise-canceling headphones, a weighted neck wrap, fidget toys, and picture cards, showing cartoon faces expressing emotions and needs.
If you have any other suggestions on sensory-friendly activities in our area, please share them in the comments below!