Fort Wayne, Indiana is known for our festivals. Almost every weekend from June to August you can enjoy a summer festival, yet the fun doesn't stop after August.
From period-authentic festivals, Halloween festivities, and frightening fun, there are many weekends perfect for a fall trip to Fort Wayne, Indiana.

Fort Wayne, Indiana Fall Festival Preview
Spend your fall break in Fort Wayne, Indiana and enjoy one of our many fall festivals and events! What Fort Wayne fall festival piques your interest?
Food Lover Festivals
Are you ready to eat and taste some of the yummiest fall food? We are, too. Your taste buds will thank you after visiting the Grabill Country Fair and the Johnny Appleseed Festival.
Perfect for some country-style cooking, the Grabill Country Fair celebrates Amish heritage with crafts, kids activities, of course, food and much more. Don't miss the Grabill Country Fair, September 7-9.
For those looking for everything and anything related to apples, grab a hay bale at the Johnny Appleseed Festival, September 16 and 17. Celebrate the life and times of John Chapman (aka Johnny Appleseed) with apple petals, caramel apples, apple dumplings, ham and bean soup, pork tenderloins, and much more!
Other Fort Wayne Activity Suggestion: While you're in Grabill, explore this Amish community with a custom tour filled with some of the best stops and shopping!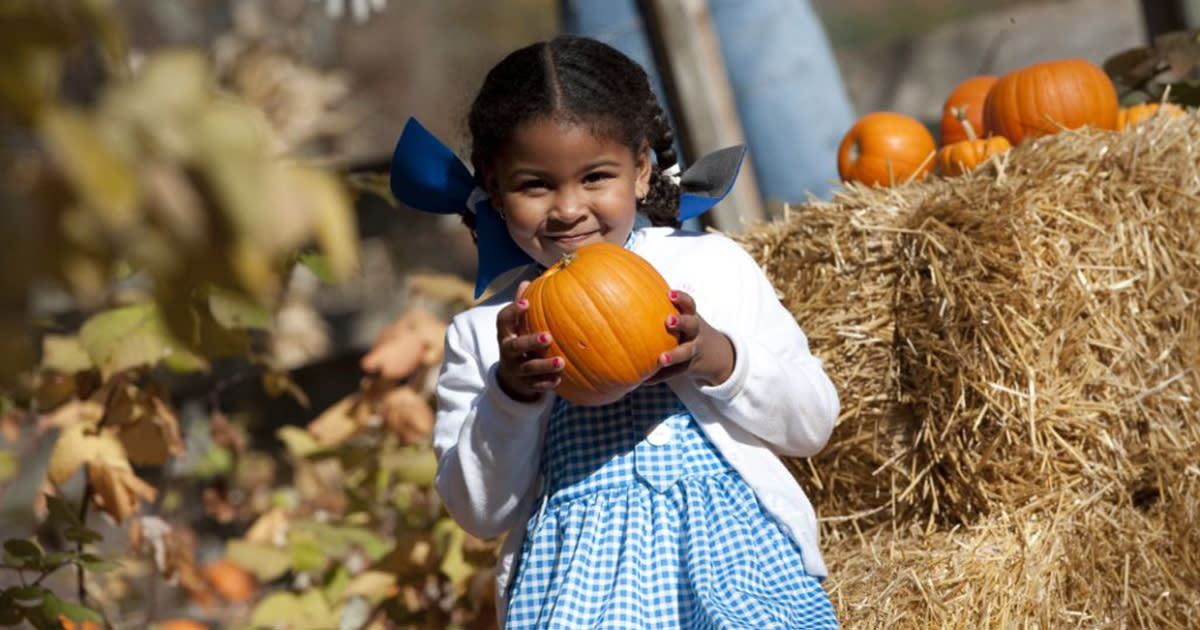 Family Fall Celebrations
Fort Wayne, Indiana is a perfect family-friendly fall destination. Fill your itinerary with the Fort Wayne Children's Zoo Wild Zoo Halloween, the Kuehnert Dairy Farm Fall Festival, and a walk through the Botanical Conservatory's pumpkin path and more.
Open through October 29, the Fort Wayne Children's Zoo is the perfect place to take in the fall weather and discover some of the great animals and interactive exhibits. For a classic family fall day, spend your afternoon at the Kuehnert Dairy Farm Fall Festival, which features hayrides, mazes, games, and food! And, for some picture-perfect fun, take a leisurely stroll through the Botanical Conservatory and discover their fun pumpkin path displays.
Other Fort Wayne Activity Suggestion: Round out your fall festival weekend with a stop at Science Central, a hands-on science museum filled with interactive exhibits. And discover, Fort Wayne's riverfront attraction, Promenade Park, in downtown Fort Wayne with a trail ride or a fall kayak trip on the river.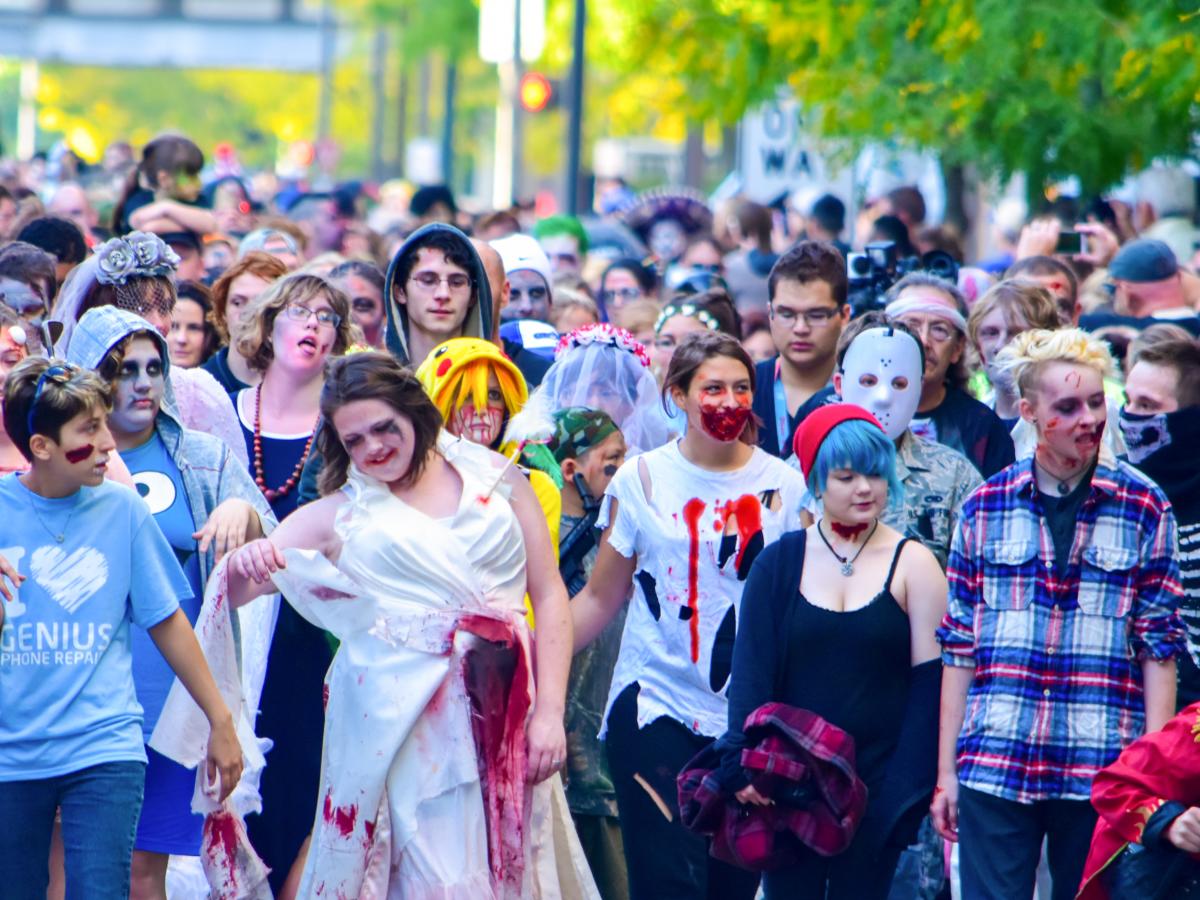 Spooky Fort Wayne Festivals
For those that enjoy haunted houses and spooky stories, mark your calendars for Fright Night in downtown Fort Wayne on October 21.
Dress in your best zombie attire and parade through downtown Fort Wayne during the Zombie Walk. Then join many of the fun free to low-cost activities at great downtown locations including the History Center, Grand Wayne Convention Center, the Embassy Theatre and more. You won't want to miss the Fright Night Lantern Tours at The Old Fort or Zombie Prom at the haunted Bell Mansion.
If zombies are too spooky, there are plenty of less frightening activities for the little ones during Fright Night — including the Botanical Conservatory's Punkin' Path and more.
Other Fort Wayne Activity Suggestion: If you don't make it to the History Center or Old Fort during Fright Night celebrations, make sure you fit these attractions into your itinerary. Discover the old city jail at the History Center and some Fort Wayne history at the Old Fort.
No matter when you plan your next visit to Fort Wayne, Indiana, there are plenty of fall activities to make a memorable getaway. Start planning today!
MORE: Complete Guide to Fall in Fort Wayne, Indiana
*This post was originally published September 2018 and has been updated and reformatted. Last Updated: August 2023