If you are in Fort Wayne, Indiana for a convention or event at the Grand Wayne Convention Center you are also conveniently placed right in the center of Fort Wayne's hub for entertainment and activity. With a walkable downtown and countless restaurants, arts, and attractions to explore, you can get a full Fort Wayne experience without ever getting into a car!
Activities within 5 Minutes of the Grand Wayne Convention Center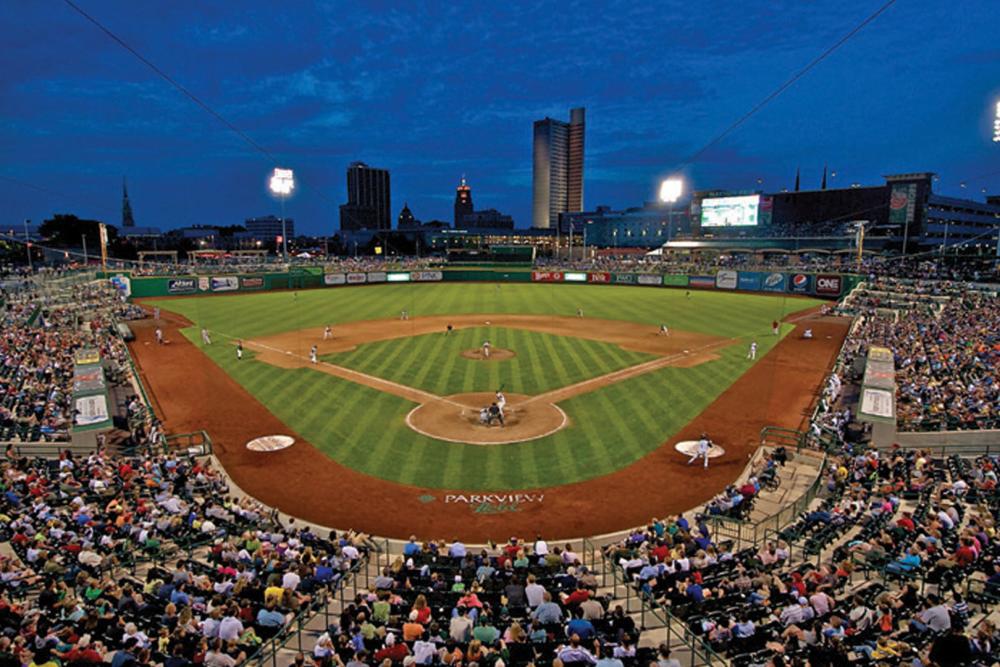 Parkview Field
If you are visiting Fort Wayne in April-September, Parkview Field is a must-see! And it is only a five minute walk from the Grand Wayne Convention Center.
Named "Top Minor League Baseball Experience" for several years by Stadium Journey Magazine, there is never a dull moment at a Fort Wayne Tincaps game. From diverse food cart choices to lively family-friendly entertainment and fireworks there is something for everyone in the park.
And there is still fun to be had in the park in the winter time! October – May, Fort Wayne's Farmers Market sets up in the Lincoln Financial Event Center inside Parkview Field every Saturday. Stroll around and enjoy the smells of fresh produce and baked goods and see arts and crafts from local artisans.

Foellinger-Freimann Botanical Conservatory
Relax and unwind with a walk through the Foellinger-Freimann Botanical Conservatory. With a changing seasonal garden, beautifully lush Tropical Garden, and serene Desert Garden there is plenty to see at the conservatory.
Take a short stroll down the block on Jefferson Blvd. to access the gardens from the convention center or simply stay indoors and take the sky bridge on the second story of the Grand Wayne.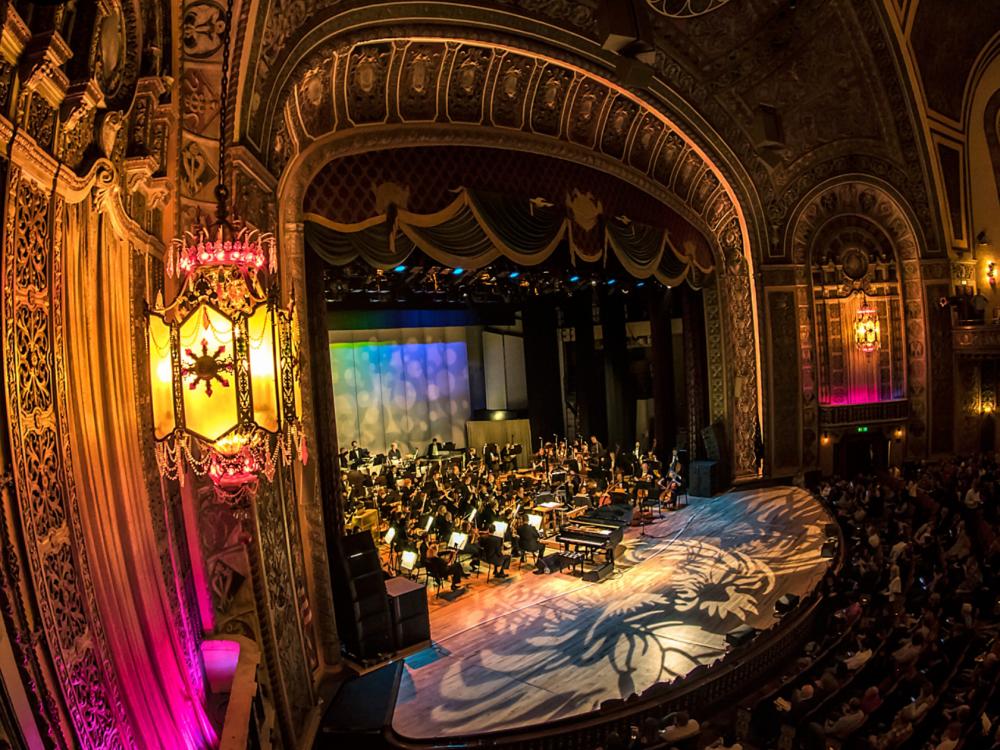 Embassy Theatre
Also connected to the Grand Wayne Convention Center via sky bridge is the marvelous Embassy Theatre. Step back into time when you enter into the elegance of the theatre to catch a movie, performance or even a Broadway show. Or schedule a tour and see where the grand page pipe organ is hidden!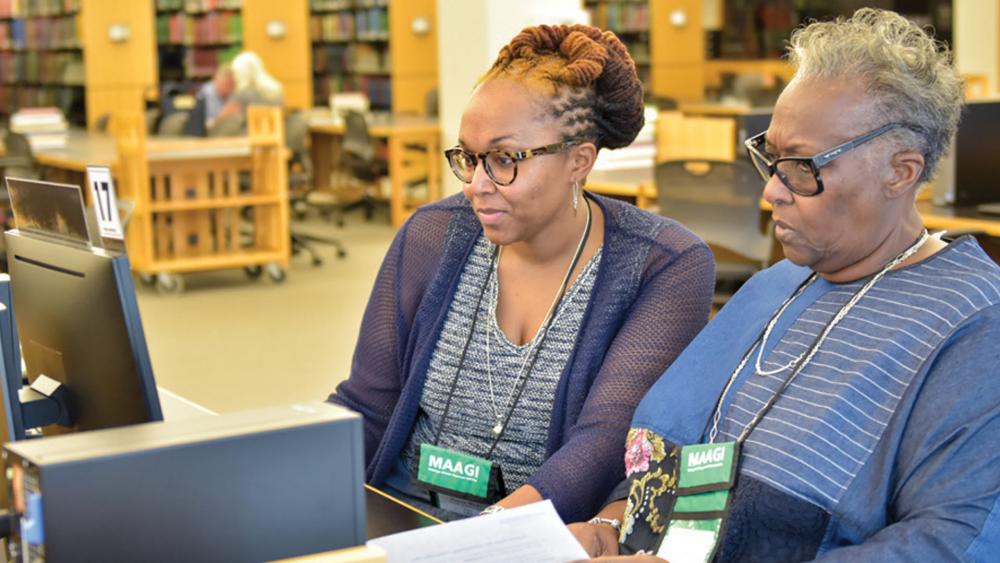 Genealogy Center
With one of the largest genealogy research collections in the world, the The Genealogy Center at the Allen County Public Library is a hidden gem in downtown Fort Wayne. Whether you are an experienced researcher or a beginner in the process, the helpful staff at The Genealogy Center are available to guide you along your journey of discovering your family history.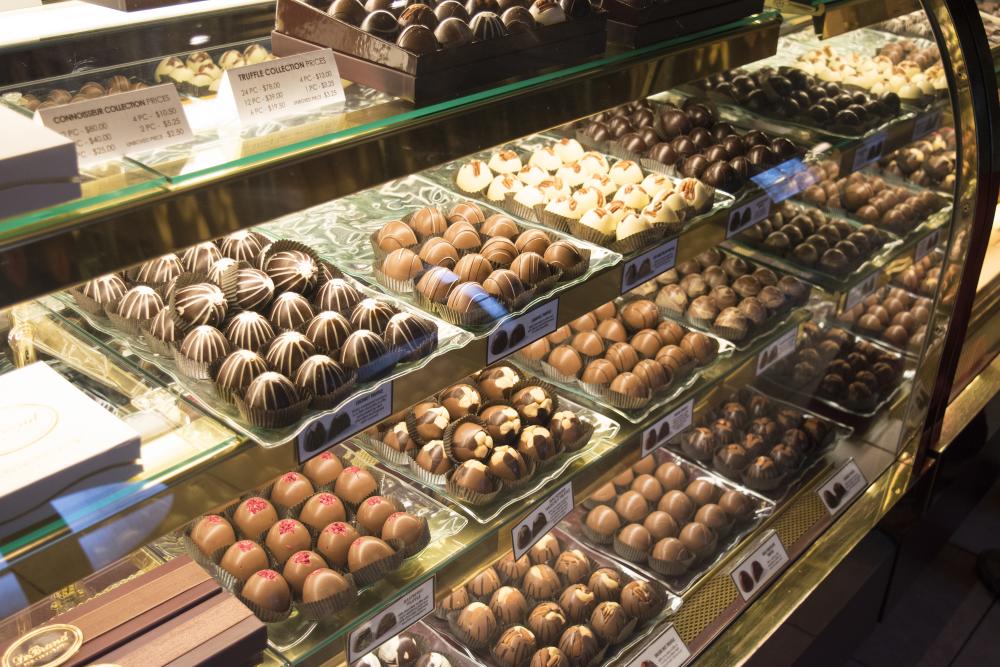 DeBrand Fine Chocolates
Decadent treats are just a few steps away from the convention center at Debrand Fine Chocolates. Experience an elegant and relaxing atmosphere while you enjoy fine chocolates made with only the highest quality ingredients. Gourmet truffles, hot chocolate, and gelato are all on the menu!