Winter is a perfect time of year to enjoy a quick getaway to Fort Wayne, Indiana! From performances, minor league sports, indoor activities and much more, start planning your getaway today.
Fill your weekend away with some of these great Fort Wayne, Indiana activities.

Fort Wayne, Indiana Winter Activities
Outdoor Winter Fun
If you're into fitness, health, and sports then enjoy hiking during World Wetland Day at Mengerson Nature Preserve for FREE or grab your snow gear for some snowmobiling (weather permitting) at the Heritage Snowmobile Trails that includes 34 miles of cleared trails. 
For discovering some of the best hiking and biking this winter, sign up for the FREE, digital Outdoor Pass that can help you navigate the great outdoors in Fort Wayne.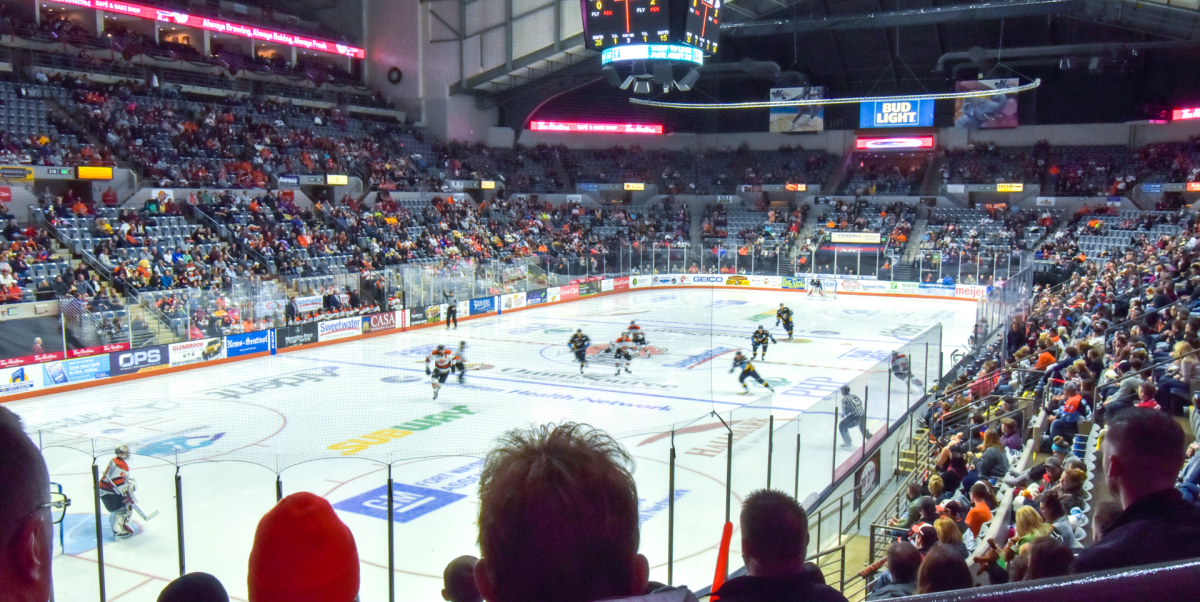 Minor League Sports
Fort Wayne is home to three minor-league sports teams perfect for family-friendly fun any time of year. During the winter, enjoy Komet Hockey.
Indoor Winter Fun
The Botanical Conservatory is a great place to get warm and be with plants and flowers inside, offering many activities for adults, children, and families. 
On January 8, all are invited to the greatest circus Garden in town. Kids of all ages can imagine themselves as part of the spectacle and attempt great feats of acrobatics. Marvel at exotic topiary animals and astonishing plant oddities. Everyone is invited to "clown around" at the Botanical Conservatory Big Top exhibit! Regular Botanical Conservatory admission applies.

Experience Fort Wayne's Arts Community
Fort Wayne is a vibrant city where activities abound for families, but there are also many opportunities to treasure the arts community, especially during the winter. Discover Fort Wayne's arts community with some of these performances, exhibits, and events.
On the heels of their 100th Anniversary, the Fort Wayne Museum of Art will debut their Saints & Shephards: New York by Hebru Brantley exhibit on December 4. Saints & Shepards is an exploration of modern-day mythology through the contemporary Afro-Futuristic lens of Hebru Brantley. Throughout February and March, you can also enjoy fun events curator's tours, new exhibits, and much more.  
Find pops of color amid the snowflakes as you explore the Fort Wayne Public Art Trail this winter. Featuring more than 150 photo-worthy locations in downtown Fort Wayne and throughout Allen County, make the most of your time and be sure to check in at locations to earn prizes. More check-ins equal bigger rewards!
Winter is a perfect time to enjoy a concert or performance at the Memorial Coliseum. Country music fans, get your tickets for Justin Moore's "Hell on a Highway Tour" on February 16.
Broadway is back at the Embassy Theatre, and so too are many performances by the Fort Wayne Philharmonic and touring artists! 
Start planning your Fort Wayne, Indiana winter getaway with some of these events and many more.
*This post was originally published in 2018 and has been updated.