Whatever brings you to Fort Wayne, Indiana, there are plenty of activities, attractions, and events to keep you busy. If you are planning a fun weekend in Indiana's second-largest city, here's where you can stay, eat, and do enough to pack your schedule.
Two-Day Fort Wayne, Indiana Itinerary
Stay:
Fort Wayne has a variety of hotels offering indoor and outdoor pools, onsite restaurants, airport shuttles, and more. You can easily find a hotel near all of the action and that fits all of your needs. Plus, many Fort Wayne hotels offer special packages offering you discounts and fun amenities!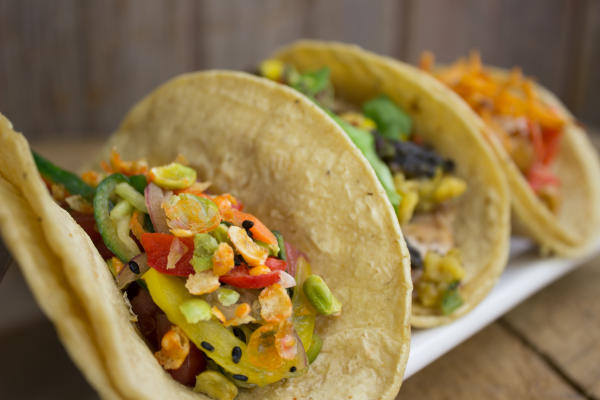 Eat:
Hop River Brewing Company
1515 N Harrison St.
If your family loves food, beer and board games as much as my family, this is the place to go. Hop River Brewing Company maintains a fun atmosphere while brewing beer in the same building where you drink it. After your meal, head over to the game collection and find your favorite to bring back to the table.
Please note the brewery is 21 and older.
Cosmos
3232 St Joe Center Rd.
If you love breakfast foods, Cosmos House of Pancakes is your next stop. No menu needed! They can make your favorites and will shower you with never-ending coffee. 
Old Crown Coffee Roasters 
3417 North Anthony Blvd.
In Old Crown's spacious café atmosphere, you can either have a lunch date or an afternoon of quiet productivity. Although coffee is in their name, you'll find sandwiches, salad and soup to eat, along with beer, wine and spirits.
Hoppy Gnome
203 E Berry St.
Definitely make time to visit Hoppy Gnome, a popular gastropub located in downtown Fort Wayne. Their menu is always changing, but you can count on delicious tacos and a fantastic beer selection. Hoppy Gnome loves serving kids, so your little ones will find plenty of food too!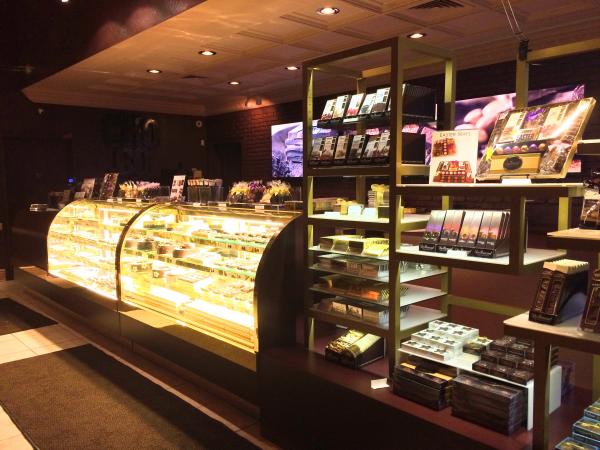 Do:
Debrand Chocolate Tour
10105 Auburn Park Drive
DeBrand Fine Chocolates is one of Fort Wayne's favorite gems. Simply going to one of three Fort Wayne locations and sitting down with a cup of gourmet hot chocolate and an incredible DeBrand Sundae would be a treat enough.
If you happen to be around on a Tuesday morning or Thursday afternoon, however, you can get an inside look at the chocolate magic. Public tours are held Tuesdays at 10:00 a.m. and Thursdays at 1 p.m. all year. All tours are held at the corporate headquarters off of Auburn Road and last 30-45 minutes. Be sure to get there early to browse all of the yummy treats!
Fort Wayne Museum of Art
311 E Main Street
Stop by the Fort Wayne Museum of Art for a wide variety of amazing art exhibitions. Expect to find exhibits featuring American artists and shows featuring a wide variety of mediums. General admission is free every Thursday from 5:00 - 8:00 p.m. Plus, the first Thursday of every month, be treated to a special curators tour of current exhibits, which is free with admission at 12:15 PM.
Jefferson Pointe
4130 W Jefferson Blvd.
No matter where you are staying on your visit to Fort Wayne, Jefferson Pointe is worth the visit. Whether you plan to go and shop or walk around, you will have a fun day.
Jefferson Pointe is an outdoor shopping center featuring  60 stores and restaurants, so you will never run out of places to go and things to do. If you couldn't make it to a tour of DeBrand Fine Chocolates tour, stop by their location in Jefferson Pointe.

Fort Wayne Children's Zoo
3411 Sherman Blvd.
April 21 marks the beginning of the 2018 season at the Fort Wayne Children's Zoo. Whether visiting with little ones or on a date, you'll definitely need several visits to see everything that our beautiful zoo has to show you. From feeding ducks and catfish to goats and giraffes, you'll certainly get to know the zoo's inhabitants pretty quickly.
Enjoy!
However long you stay in our lovely city, enjoy your time! Share your plans, experiences and favorite spots by using #MyFortWayne!