Summer is back, and so is the Foellinger Theatre's free movie series! The amphitheater, located in Franke Park, will screen family-friendly movies every Thursday starting July 8th through August 9th. All showings are free of charge. Sit back, relax, and enjoy some fan-favorite films! 
Foellinger Outdoor Theatre 2018 Free Movies!
July 5th Despicable Me 1
July 12th Despicable Me 2
July 19th Despicable Me 3
July 26th Minions
August 2nd Finding Nemo
August 9th Finding Dory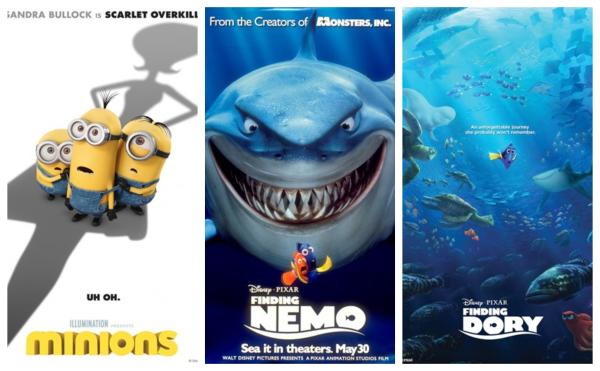 All showings will start at 8 p.m.  
Things to Do in Fort Wayne
Take advantage of one of Fort Wayne's largest amphitheaters for free! With so many great resources nearby, like the Fort Wayne Children's Zoo and downtown restaurants, this event could be the perfect way to wrap up a day of family fun in Fort Wayne.
If you like the Foellinger movie series, return for a performance at the theater. All summer long, notable artists from Alice Cooper to Willie Nelson to Modest Mouse will take the stage. 
A Summer in the Parks 
Fort Wayne's award-winning parks offer a plethora of fun, free activities throughout the summer, including this free movie series! Check out Current Fort Wayne, a community calendar, for more events happening throughout the summer.
Did you know Fort Wayne has over 100 miles of trails? While you're visiting Franke Park to catch a movie, take advantage of the surrounding scenic trails. Visit our Parks and Trails page for maps, itineraries and more.