Best Events in Fort Wayne, Indiana | July 2023
July 4, 5, 6, 7, 8, 9, 18, 19, 20, 21, 22, 23 / Parkview Field
Come out to the ballpark and cheer on the TinCaps this month. Experience the excitement first-hand at one of the best Minor League Baseball stadiums in the country. Tickets start at just $7!
July 1 / Parkview Field
Enjoy a free concert by The Fort Wayne Philharmonic to celebrate Independence Day. Patriotic Pops starts at 8:30pm on July 1st, with fireworks after the performance.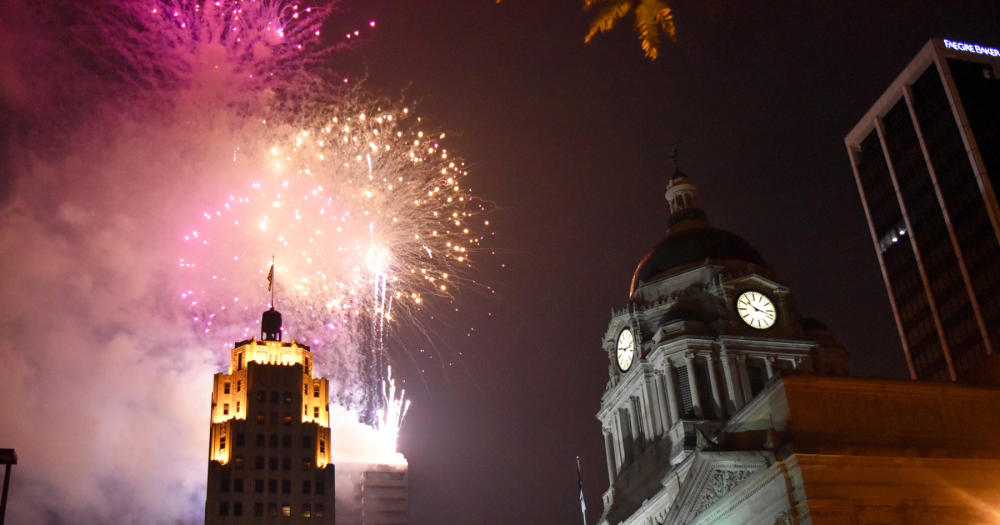 July 4 / Downtown Fort Wayne
Bring a blanket or lawn chair and enjoy the annual 4th of July fireworks show! The fireworks will launch from the top of the Indiana Michigan Power building, so you won't find a bad seat in downtown. The show begins at 10pm – immediately following the conclusion of the TinCaps game!
July 7 - 15 / Headwaters Park and Various Locations
The annual Three Rivers Festival offers excitement for families and friends in downtown Fort Wayne! With plenty of fun to be had throughout the week, enjoy festival fare from Junk Food Alley and events including the Chalk Walk, Art in the Park, Children's Fest, and more. Don't miss special concerts all week long, featuring Who's Bad, Good Night Gracie, The Y's Guys, and so many more!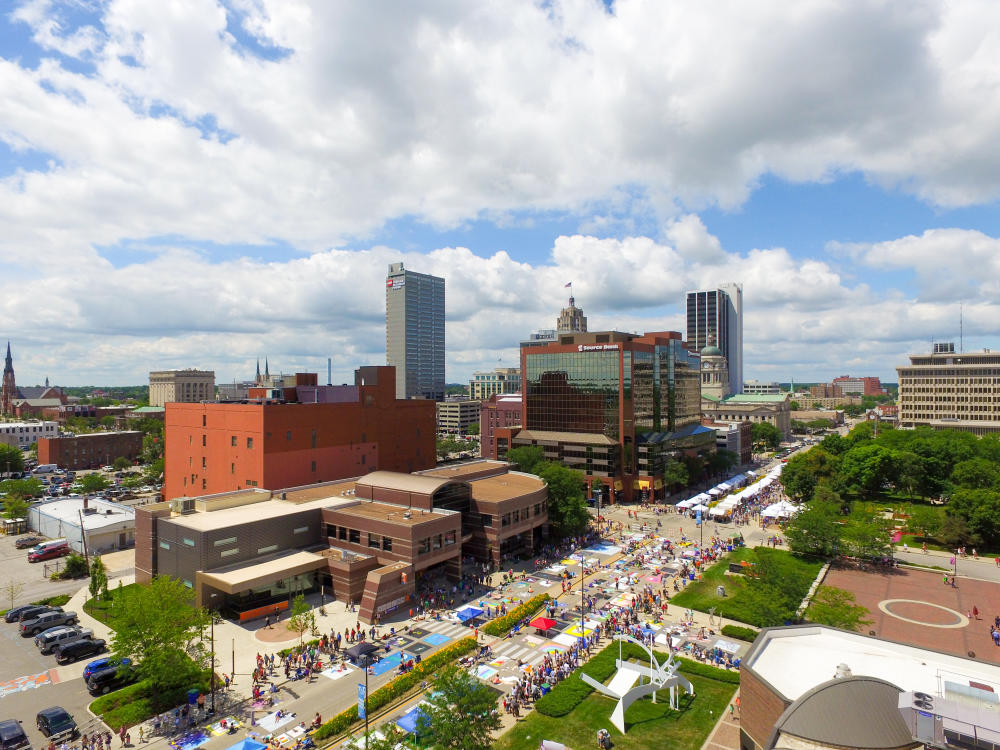 July 1 – November 12 / An Herban Garden
Learn about the impact of urban gardening and discover new kinds of plants, fungi, and more! Hit the streets and find exciting graffiti art and container gardens all in Fort Wayne! 
July 15 / Jazzworks!
To celebrate the finale of the Three Rivers Festival, bring your lawn chairs to the Conservatory and enjoy one of the best views for the Three Rivers Festival finale fireworks. While you're waiting for the fireworks, food and beverages will be available for purchase while you groove to the jazz styling of local musicians performing outdoors on the Conservatory Terrace!
Move to the Rhythm
Let the music move you at one of these touring concerts in July!
Hotel California: A Salute to the Eagles - Foellinger Theatre / July 1: 8pm
Fort Unity on the River - Auer Lawn / July 1: 5-9pm
Charley Crockett - Clyde Theatre / July 1: 8pm
Herman's Hermits - Foellinger Theatre / July 7: 8pm
Cody Jinks - Embassy Theatre / July 8: 7pm
Collective Soul with Special Guest: Jet Black Roses - Clyde Theatre / July 9: 8pm
America - Foellinger Theatre / July 10: 8pm
Welcome Back My Friends: The Return of Emerson, Lake, and Palmer - Foellinger Theatre / July 13: 8pm
The Mavericks - Foellinger Theatre / July 15: 8pm
Big 92.3 Presents Killer Queen - Clyde Theatre / July 25: 8pm
Ludacris with Juvenile and Chingy - Headwaters Park / July 28:  5pm
Stayin' Alive: A Tribute to the Bee Gees - Foellinger Theatre / July 29: 8pm
The Temptations with Special Guests: The Sweetwater All Stars - Clyde Theatre / July 29: 8pm
S.O.U.L Fest Featuring Pastor Mike Jr. - Clyde Theatre / July 30: 6pm
July 13 - 15 / Downtown St. Joe
Enjoy this old time festival named one of Food Network's "All American Festivals." Just a quick drive outside of Fort Wayne, find delicious food, live music, a parade, fireworks, vendors, kids rides, pickle factory tours, and more.
Theatre & Shows
Don't miss these fun-loving, inspiring, and entertaining productions this July!.
Tick, Tick...BOOM! - Arena Dinner Theatre / June 16, 17, 23, 24, 30, July 1: 8pm
The Phantom of the Opera - North Side High School / July 7, 14, 15, 16, 20, 21, 22, 24: 2 or 7:30pm
Murder Mystery Dinner Show - Courtyard by Marriott Fort Wayne Downtown / July 8, 22: 6pm
The Ten Commandments with Organist Clark Wilson - Embassy Theatre / July 16: 3pm
Something Rotten! - Arts United Center / July 21, 22, 23, 28, 29, 30: 2 or 7:30pm
July 28 / Parkview Field
Sample wine, beer, and spirits from Indiana breweries and help raise money for the Junior Achievement program to help kids learn how  to live their best life.
July 21 - 22 / Headwaters Park
Come show your support for the LGBTQ+ community with two days of fun for the whole family! Check out the live entertainment, food, vendor markets, beer tent, kids activities, and more!
Stock up on fresh produce and goods at the outdoor farmers markets this summer! See our guide for days, times, and locations.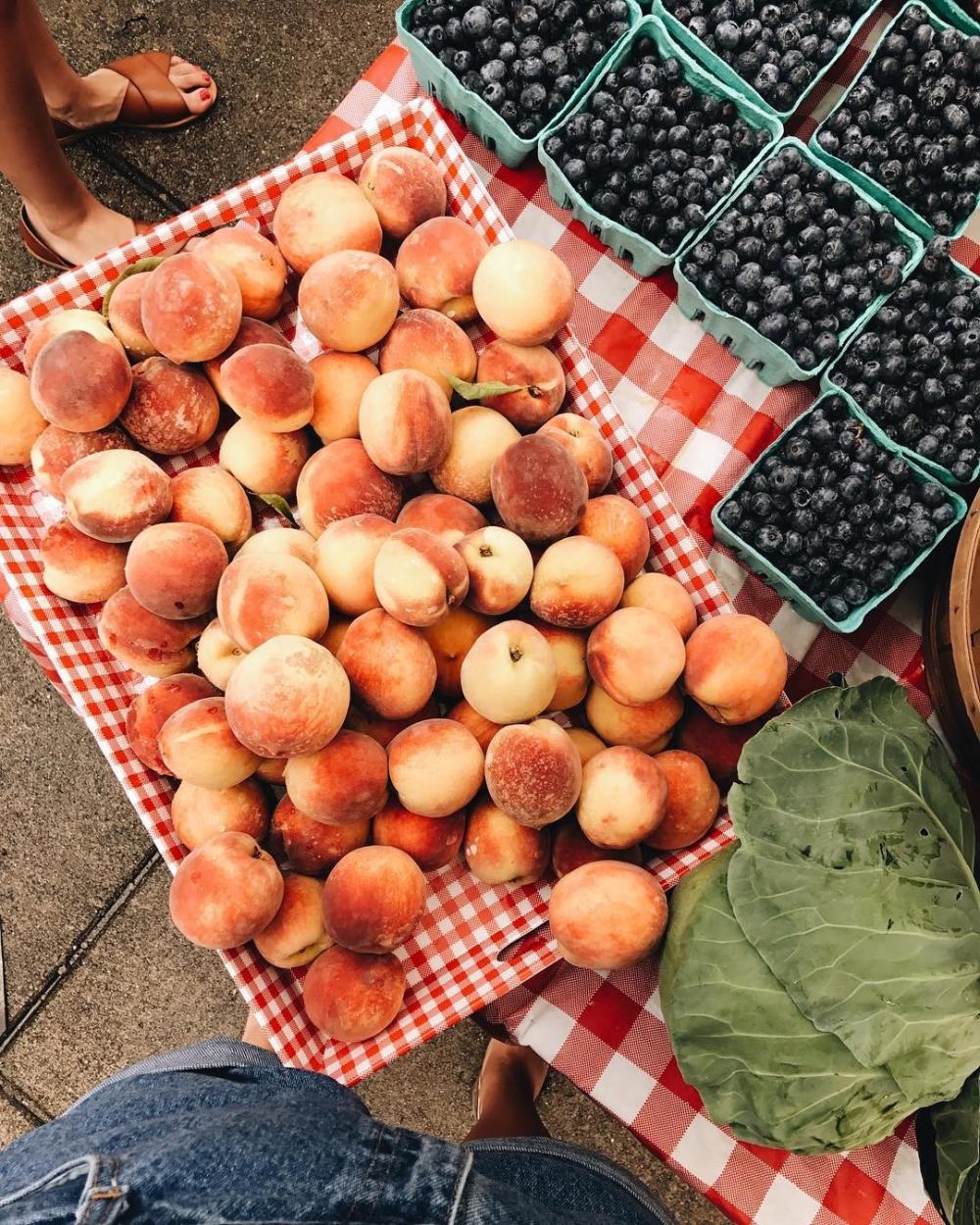 @alayna.mackin
Throughout July
Swing by The Old Fort this month and experience living history in action! Don't miss Trading Post on the Northwest Frontier, July 22 - 23.
Thursdays June1-August 31 / Freimann Square
Skip the break room and join us for lunch downtown! On Thursdays all summer long, enjoy the best food truck fare and live music with family, friends, and co-workers. See you at Freimann Square for a can't-miss lunch experience!
Dance the night away with some of the best bands in Fort Wayne at these much-loved summer concert series.
June 24-August 10 / Allen County War Memorial Coliseum
Immerse yourself in a 3D-version of the iconic artist's masterpieces. Recognize classics like "Starry Night" and bring the whole family to experience Van Gogh's artwork!
Art Exhibits 
Whether you're in the mood for touring an art museum, browsing a gallery, or strolling through Fort Wayne for public art, we have many options for you to choose from!
Throughout the Summer / Departs from Promenade Park
Enjoy a 45- or 90-minute tour aboard Sweet Breeze, our city's fully accessible, 1840 canal boat replica! Sit back and relax as you learn about Fort Wayne's past, the current Riverfront development, and our rivers' future possibilities.