23 New Things to Do & See in '23
If you haven't been to Fort Wayne recently, you may not recognize the many new sights and attractions throughout our city!

1. Electric Works
Be sure to visit Electric Works, a historic GE campus given new life. Stroll the campus and enjoy the restoration in progress!

2. Union Street Market
First stop: Union Street Market, the region's first food hall and public market, featuring dozens of vendors – open daily!

3. The Landing
The Landing, Fort Wayne's new dining and entertainment district, brings three new additions to the nightlife scene in 2023: Blue Bottle, Dana's, and Night Train.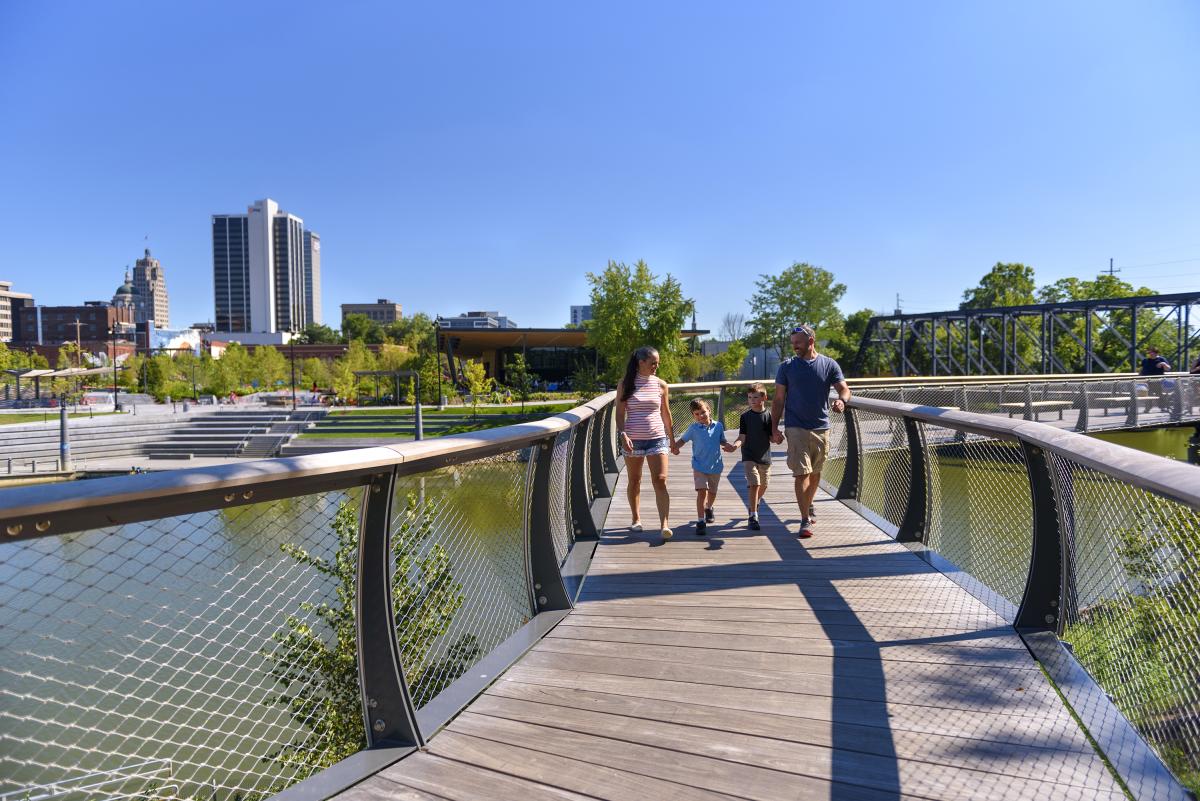 4. Promenade Park
And, just steps away you will find Promenade Park, our new riverfront destination. While there, be sure to rent a kayak, stroll the boardwalk, and splash in the Kids' Canal!

Traveling with an active family? There's nothing like a little competition!
5. Lazer X
Lazer X recently added state-of-the-art lasers with selfie cams.
6. Crazy Pinz
At Crazy Pinz, enjoy an 18-hole mini golf course and indoor electric go-kart track.
7. Combat Ops
And at Combat Ops, families can soar to new heights on Storm, the area's only virtual reality indoor roller coaster, or step into a multi-player OMNI VR Arena!

8. The History Center
Opening in Spring 2023, the History Center will unveil a new look, which will illustrate a wider and deeper view of the people who have fostered the local identity, and facilitate broader access to the museum's collection, one of the largest locally-relevant historical collections in the Midwest.

9. Fort Wayne Children's Zoo
Come see why Fort Wayne Children's Zoo was voted Indiana's #1 Summer Bucket List attraction — including the all new Red Panda Ridge!

10. Fort Wayne Museum of Art
The Fort Wayne Museum of Art is opening a permanent glass wing featuring three full galleries of glass.

11. Science Central Exhibits
Your budding scientists will want to check out Leonardo da Vinci: Tactile Exhibit at Science Central through May 28.
12. A-MAZE-D and Build It
And June-September they can enjoy A-MAZE-D: Mazes and Games, while September-January brings Build It!, an imagination playground for young creators!

13. Van Gogh Fort Wayne
Enjoy a truly breathtaking experience when you take in Beyond Van Gogh: The Immersive Experience at the Memorial Coliseum. Witness Van Gogh's art freed from the frames in this unforgettable immersive art experience!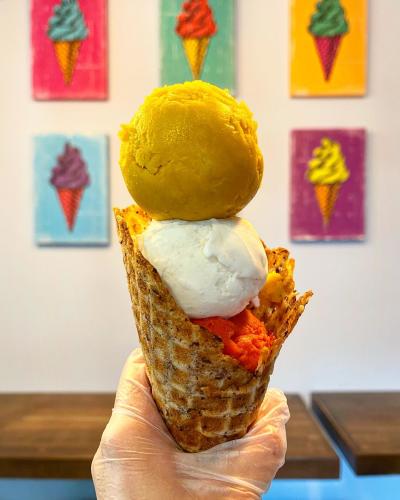 Two local entrepreneurs are bringing sweet treats to downtown Fort Wayne!
14. GK Baked Goods
GK Baked Goods is building off their food truck business and offering a brick-and-mortar location in downtown.
15. Brooklyn Pints Microcreamery
And nearby in the West Central Neighborhood, Brooklyn Pints Microcreamery offers small batch ice cream in mouth-watering flavors.

16. Public Art
Looking for the perfect selfie spot? Fort Wayne is adding new murals monthly – find them all at VisitFortWayne.com/PublicArt

The Botanical Conservatory's changing exhibits offer something special every season:
17.
Spring into the spirit of surf, sand and sun, at the California Dreamin' exhibit through April 15.
18.
Catch Colors in Motion live butterfly exhibit, April 25-June 25.
19.
Learn the impact of urban gardening with An Herban Garden, July 1-November 12.
20.
Celebrate 40 years of Holiday Tradition during the holiday season: November 18-January 7.
21. Steady Eddy's
Visit Steady Eddy's in Leo for casual dining and kayak rentals from Fort Wayne Outfitters' newly added location.
22. Vinland Reserve Winery
Allen County's first winery, Vinland Reserve Winery, will open in Spring 2023!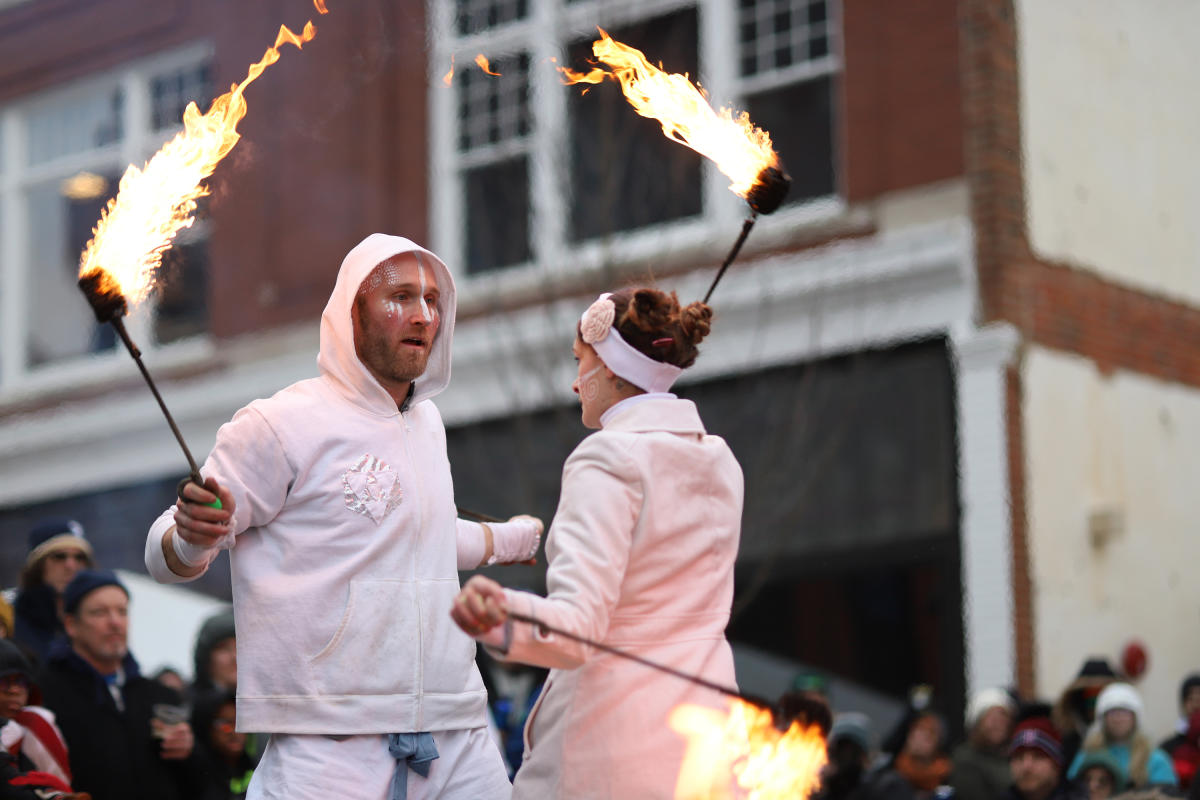 23. Even More to See and Do
Make sure to plan your visit around other events. See our Events Calendar and Trip Ideas section for more inspiration.