Taste of the Arts was founded in 2008 by Arts United in Fort Wayne and has since become an annual celebration of the arts (and delectable refreshments). Plus, it makes the perfect weekend to explore Fort Wayne, Indiana.
I've performed at Taste of the Arts every year since I moved to Fort Wayne as a Principal Vocal Artist at Heartland Sings, so I've watched firsthand as hordes of art lovers from Fort Wayne and beyond take in the sounds, sights, smells, and yes--taste--of the arts in this city.
Here's a quick rundown of a few of this year's most compelling artists; catch them on Friday, August 24, 5 p.m. to 10 p.m. and on Saturday, August 25 from 11 a.m. to 7 p.m. at the Arts Campus (300 E Main Street) downtown.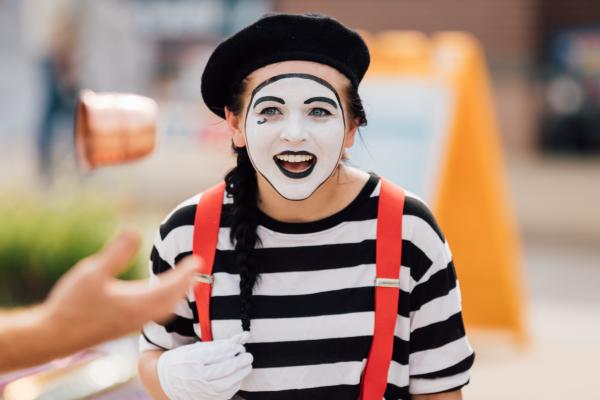 A Weekend in Fort Wayne, Indiana During Taste of the Arts
I chose Metavari to represent the musical acts at this year's Taste of the Arts because this one-man act is truly singular. Its creator, Nathaniel David Utesch, has performed with nationally known artists and released several records featuring his avant-garde electronic sound. Catch him at the Friday night block party along with Pyroscope Entertainment, an impressive local fire performance troupe.
Mikautadze dance theatre was founded by Elizabeth Mikautadze, a dancer who trained at the Hungarian State Ballet School and the Milwaukee Ballet. Her troupe, however, is not focused on ballet--it instead is centered around modern dance. I am forever in awe of dancers since I am about as elegant as an elephant, so I'll be sure to catch this performance at Taste of the Arts.
Local jewelry maker Libby Ash says on her website that she likes to create unexpected combinations in her pieces, and it shows. With a wide variety of materials (from leather to metal) and shapes (rectangular bronze paired with pearls, for example), her pieces make you look twice. Seek her out at the Art Market at Taste of the Arts, where you can purchase a piece of the fun to take home with you.
After exploring Taste of the Arts on Friday and Saturday, spend your weekend exploring downtown Fort Wayne's riverfront, dining, shopping, and attractions.