There are so many surprising and fun things to do in Fort Wayne, Indiana that after I asked my immediate family members and a few friends about their favorite places, I received over 50 suggested sites! The majority of the responders do not live in the city, but elsewhere in northeast Indiana. However, for many of them, the chosen place to work and play is – you guessed it – Fort Wayne!

Unexpected Adventures in Fort Wayne, Indiana
Chocolate is No. 1
Let's start with DeBrand Fine Chocolates – a world-class chocolate factory started in 1987 by Cathy Brand-Beere. The company now employs 100 people, with four sites in Fort Wayne, one in Indianapolis, and a mail order department that ships all over the world. 
In addition to dropping in, take the time to visit the headquarters, located on Auburn Road, and join in a tour to see the chocolatiers in action. In addition to the 30 to 45-minute tour and learning the history of DeBrand's through a brief video, visitors get to taste some delicious confections along the way! Tours are $5 per person, with each visitor receiving a rebate of $5 off any $10 purchase in the shop. For tour dates and times, check out the DeBrand website.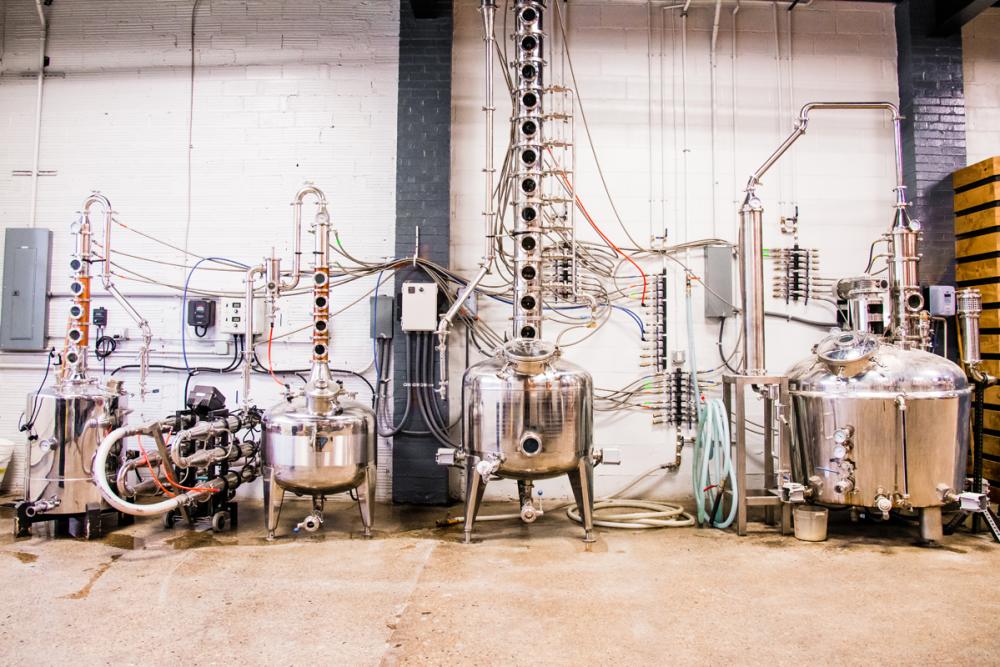 Making it Your Own in Fort Wayne
From a craft distillery, craft breweries, artist studios like the Hedge, and galleries like Artlink, there are cool individuals making a very unique Fort Wayne experience.
Learn more about the many classes offered in Fort Wayne, and take home a one-of-a-kind souvenir!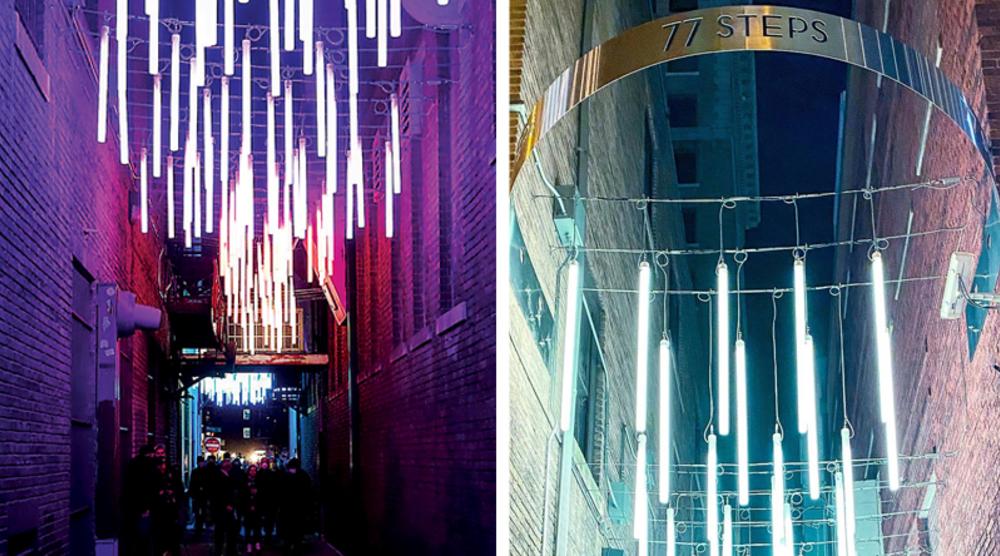 Discoveries Downtown
Downtown Fort Wayne has much to discover - start by exploring via our Walking Tour, or enjoy the dozens of murals around town on our Mural Tour. And if you are downtown after dusk, be sure to stop by 77 Steps, a new light installation in the heart of the city!
Visitors also love the dozens of outdoor dining options to explore, including the Porch off Calhoun, an open-seating option on Calhoun Street!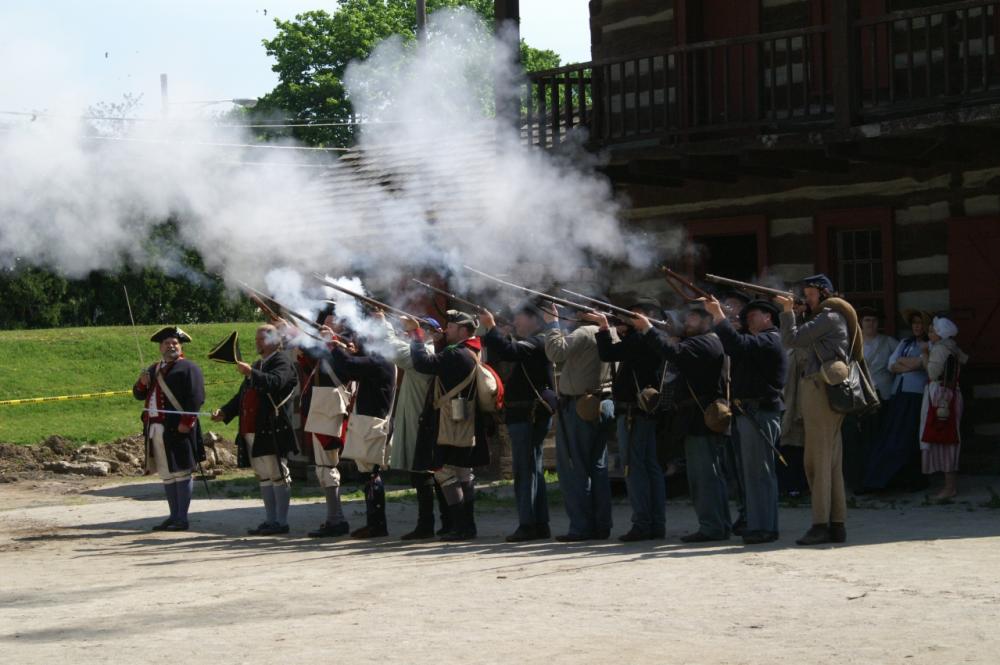 History Buffs' Delights
History comes alive at the reconstructed Old Fort, a replica of the original Old Fort built in 1815-1816. Located downtown near Headwaters Park and St. Marys River, the Fort is a public park that is open any day for visitors to explore. In addition, throughout the year the Fort features re-enactors dressed in clothing of the period who engage in various crafts and demonstrate the everyday activities of the Old Fort military trading post. 
After visiting the Old Fort, take a walk about five blocks north to 640 Lawton Place to view the burial site of Chief Little Turtle. Little Turtle, also called Michikinikwa, died peacefully on July 14, 1812. His grave was found on Lawton Place a century after his death.
To learn more about Fort Wayne and Chief Little Turtle, take another walk in the other direction to the History Center, 302 E. Berry Street. Housed in the 1893 City Hall, the museum boasts a collection of more than 26,000 artifacts, photographs and documents representing the history of Fort Wayne and Allen County and is open Monday-Saturday. 
In addition, we recommend taking a tour of the extraordinarily beautiful Allen County Courthouse - a National Historic Landmark that embodies the classical architecture, fine art and sculptures in an early American county courthouse. A $2 donation is recommended for the one-hour tour.
The Chief Richardville House, 5705 Bluffton Road, also under the umbrella of the History Center, offers another link in the history of Fort Wayne. A National Historic Landmark as of 2012, the Chief Jean Baptiste de Richardville House was built in 1827. Subsidized by the U.S. federal government through the 1826 Treaty of Mississinewas, it is believed to be one of only three treaty houses built east of the Mississippi River. Richardville House offers guided tours and numerous Miami-themed events throughout the year, including drumming, singing, dancing, naturalist workshops, fiber arts, ribbon work and other crafts.

Hiking, Biking & Farming
Salomon Farm Park, 817 W. Dupont Road - The 1930s-themed working farm hosts many farming events and camps, farmers markets and workshops on a variety of topics geared toward adults and children, including gardening, herbs, culinary arts, photography and nature. Wetlands, along with a paved 1.8-mile trail around the property make it a great place for walkers, bikers, photographers and bird watchers. You'll also find a great "selfie spot" at the newly installed Covered Bridge, celebrating Indiana's heritage.
Speaking of parks, are you a person who likes to hike in solitude and tune in to nature? Fort Wayne offers some excellent opportunities to do just that at Fox Island, Metea Park, Lindenwood Nature Preserve or Eagle Marsh Nature Preserve.
And flower lovers will enjoy Foster Park's blooms in the spring, and the rose gardens of Lakeside Park come summer!

Off-the-Beaten-Path Gems
Neat Neat Neat Records, 1836 S. Calhoun Street - A one-stop shop for every musical need that offers stereo systems, CDs, LPs and is an authorized reseller of Pro-Ject, Wharfedale, Music Hall, Ortofon, Denon, Onkyo, Polk, Emotiva, and more. 
Stoner's Funstore, 712 Harrison Street - Any store with the domain name of funnygoofycrap.com has got to have a lot of, well, funny, goofy crap. This store will amuse and entertain both young and old alike. Featuring costumes, make-up and accessories, magic supplies, gag gifts, pranks and more.
Fort Wayne International Airport - If you are flying into FWA, be sure to stop at the famous "Cookie Ladies and Gentlemen" who greet you upon arrival with a free cookie! It's no wonder it's been named "the friendliest airport in the US!"
Hyde Brothers Books - 1428 Wells Street - With a fondness for the odd and obscure, Hyde Brothers offers two floors stacked with over 150,000 titles. Hyde Brothers is located on the Wells Street Corridor where you can find unique local shops including an authentic Mexican Bakery, Honey Plant, Great Panes Glass and more!
This post was originally published in March 2019 and has been updated.