Fort Wayne, Indiana is a destination for live music lovers all across the Midwest, in part because of its impressive array of live music venues.
From upscale, opulent concert halls to gritty dive bars full of character, Fort Wayne has quality venues that host both local and regional/national musicians and bands. A little rock and roll, some garage rock, psychedelic rock, country, bluegrass, rap--no matter what your interests are, whenever you come to Fort Wayne, you're going to have a plethora of options on a daily basis. 
NOTE: Due to COVID-19 prevention measures, some venues listed may not be offering live music at this time.
As a Fort Wayne musician, I've been lucky enough to perform and attend performances at many of Fort Wayne's best venues.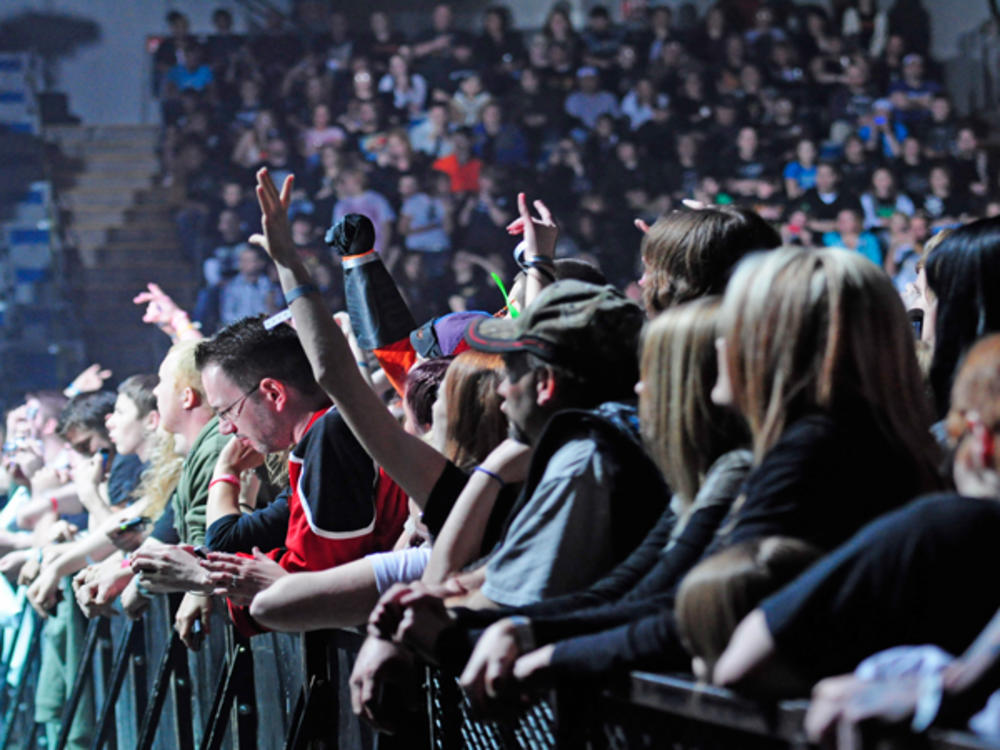 LIVE MUSIC IN FORT WAYNE, INDIANA
The Allen County War Memorial Coliseum
The Memorial Coliseum is without question one of Fort Wayne's major stages, featuring national and internationally touring artists. Over the years, they've hosted The Rolling Stones, Louis Armstrong, Paul McCartney, Johnny Cash, the Beach Boys, Fleetwood Mac, Bob Dylan, Aerosmith, Elton John...you get the point. I had the pleasure of singing in a Barry Manilow concert there a few years back!
Auer Performance Hall
At the Auer Performance Hall, grab your tickets for classical performances by the Fort Wayne Philharmonic to orchestral works by Purdue Fort Wayne students and faculty from Gabrieli, Bach, Hayden Mozart, Tchaikovsky, Stevie Wonder, Weezer engage in a true musical journey.

Recommended by Shira P. in a previous post.  
The B-Side
The B-Side is undoubtedly one of the most unique and fun spaces you can catch a show in the area. It's a little tricky to find, since it's actually located in the offices of the boutique creative agency One Lucky Guitar.

Incredibly talented musicians sign the door and rave about the overall atmosphere and experience of both enjoying a show there and performing in the space. A much more intimate venue, it seats roughly 75 people for any performance, and it's an all-ages venue (yay!).

Recommended by Jasmine B. in a previous post.  
The Brass Rail
The Brass Rail is by far my favorite place to go for a show. This local favorite dive bar sees all kinds of musical acts pretty much every night.

The Rail brings all kinds of musicians and bands though always paired with a local, and you might even catch comedy there too. Also, Wayne Coyne hung out at The Brass Rail after Middle Waves in 2016, so it's like... extra cool. (Fun Fact: The Brass Rail is the #1 seller of Pabst Blue Ribbon in Indiana--and yes, this is a bar, making it a 21+ venue). 

Recommended by Jasmine B. in a previous post.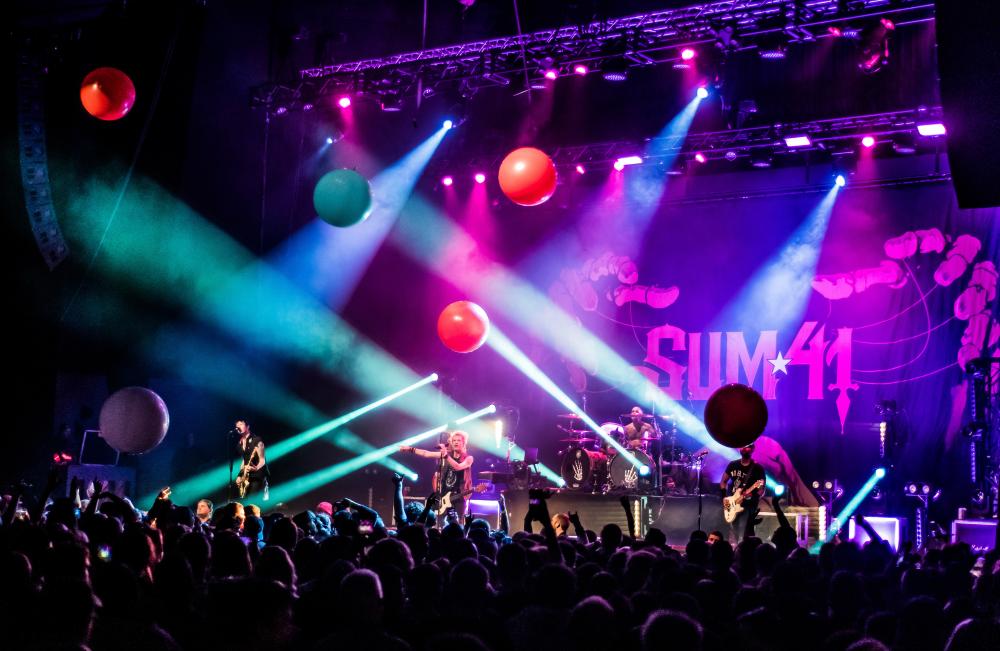 Sum 41 at the Clyde Theatre
Clyde Theatre
The historic Clyde Theatre has undergone renovations to become a concert venue destination in Fort Wayne. Grab your tickets for performances by national touring acts before they sell out!

Recommended by Jasmine B. in a previous post.  

Embassy Theatre
The Embassy Theatre is a gorgeous historic theater that has been around since 1928. It's Fort Wayne's major classical concert hall and the home of the Fort Wayne Philharmonic, but it hosts a variety of music styles, including musical theatre and contemporary concerts. No matter what kind of concert, comedy show, or theatre performance you're looking for, I highly recommend visiting the beautiful Embassy Theatre when you get the chance!

Sweetwater Performance Pavilion
The Sweetwater Performance Pavilion is a new venue, but this outdoor stage is already a staple of the Fort Wayne live music scene. They feature a number of bands on the Sweetwater Campus during the warmer months, perfect for an evening with friends.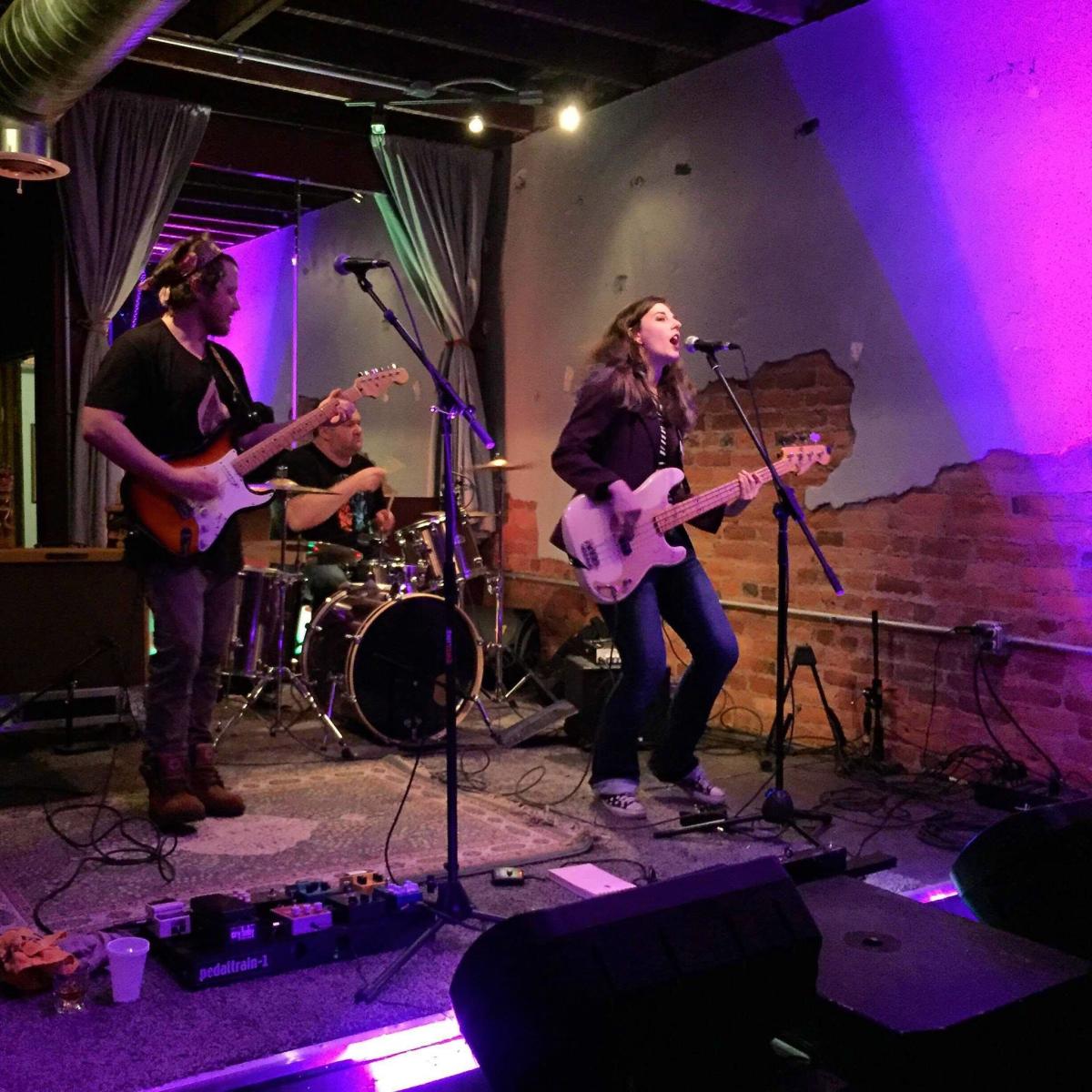 The Ruin
Formerly Skeletunes, the Ruin Bar sees a regular stream of touring bands. It's a great, laid-back spot to get a beer and enjoy some music, especially if you like The Brass Rail and want something less packed. The above photo is of touring indie band Miss Christine performing at The Ruin (it was a great show!). 
Welch's Ale House
In the back of Welch's Ale House lives and breathes The Tiger Room (yes, you read me correctly). You can catch some local music there, and a lot more comedy, too. The Tiger Room and the bar are 21+, but all ages are welcome to dine at Welch's restaurant.

Recommended by Jasmine B. in a previous post.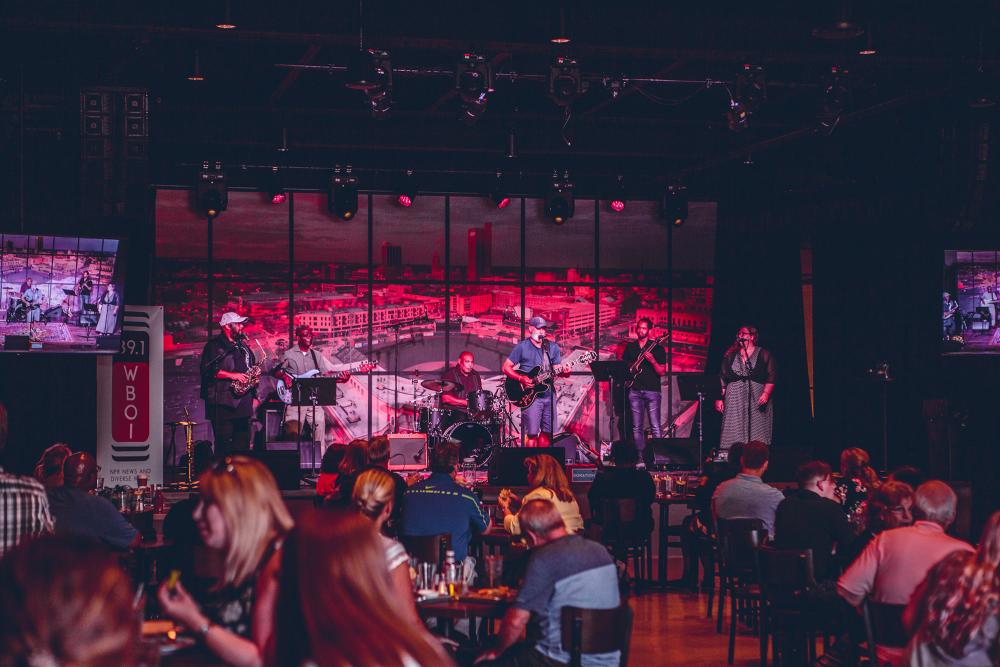 Live music at the Club Room at the Clyde / Photo Credit: Patrick T'Kindt Productions
Dinner and Live Music in Fort Wayne, Indiana
The Club Room at the Clyde
Remember The Clyde Theatre, mentioned above? Connected to the venue is The Club Room — a restaurant with delicious food, great drinks, and a more intimate live music space. Bring your friends, grab a table for dinner, and enjoy live local talents every Monday-Saturday! 
Club Soda
A Fort Wayne original, Club Soda is a cool and sophisticated restaurant that features Jazz music/performances performed by local talent. Take a seat at the bar for a cocktail or have dinner with friends and enjoy cool jazz Monday through Saturday in the evenings.

Recommended by Shira P. in a previous post.  
J.K. O'Donnell's Irish Ale House
For a more laid-back and warm and cozy vibe, J.K. O'Donnell's Irish Ale House is the place to be. This Irish pub features performances occasionally. Grab a pint at the bar and enjoy traditional Celtic ballads, folk, and instrumentals.

Recommended by Shira P. in a previous post.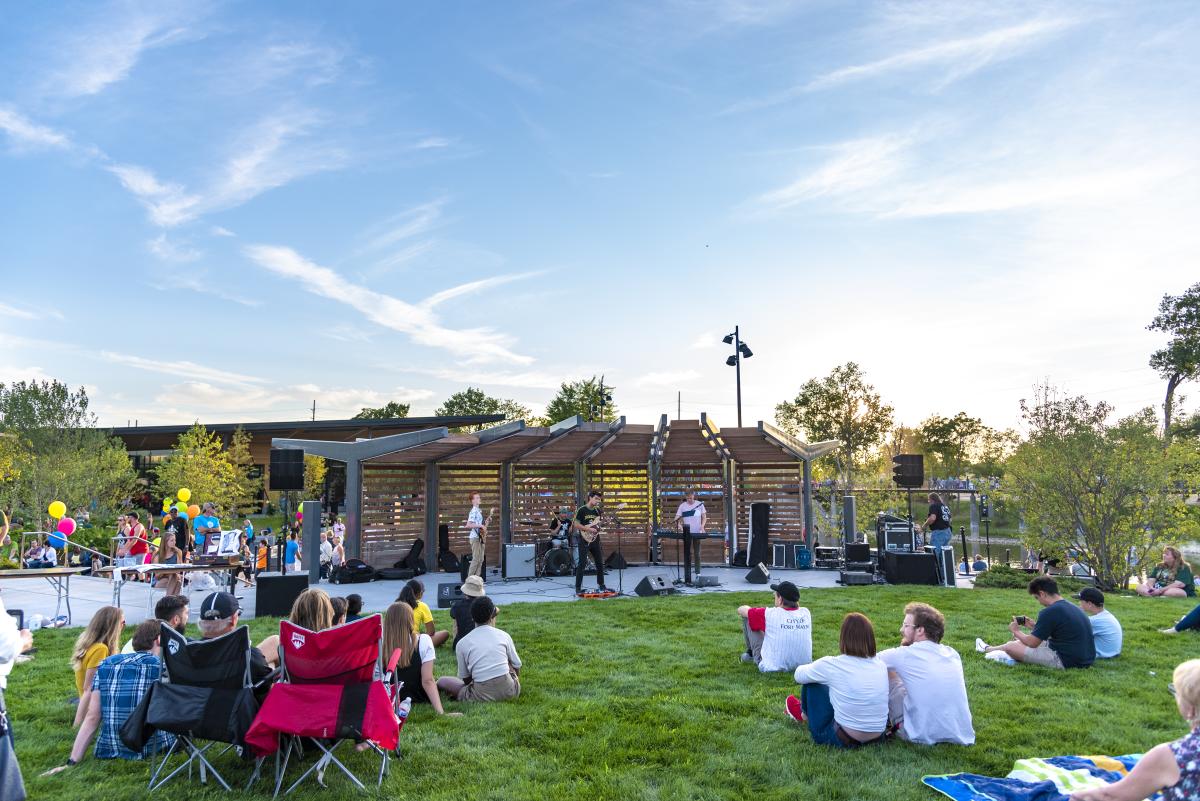 No matter what your musical tastes are, you're going to appreciate all of these venues for their diversity and the amazing experiences they offer. 
This post was originally published in 2019 and has been updated. Last Updated: March 2021