Home to Indiana's longest standing professional ballet company, Fort Wayne, Indiana is the perfect destination to enjoy the vibrant arts community, especially with a Fort Wayne Ballet performance!
Discover a Fort Wayne Arts Getaway Weekend
Activities abound for families and individuals wanting to take advantage of Fort Wayne's thriving arts community. Take this opportunity to celebrate the arts and discover why Fort Wayne Ballet Principal Dancer, Marcia Hetrick, says the Fort Wayne Ballet is a hidden gem!
Marcia Hetrick, Principal Ballet Dancer with the Fort Wayne Ballet
Did you know that the Fort Wayne Ballet draws in artists from around the world? At their next performance, you will see artists from Cuba, Columbia, and Japan all leaving their mark in the history of the Fort Wayne Ballet.
"This season alone, Fort Wayne Ballet performed in Fort Wayne's sister city: Taizhou, China and in Erie, Pennsylvania. The Fort Wayne Ballet is also connected to a high-quality academy that trains the next generation of dancers. For these reasons, the Fort Wayne Ballet draws in people from all over to live and train," says Marcia Hetrick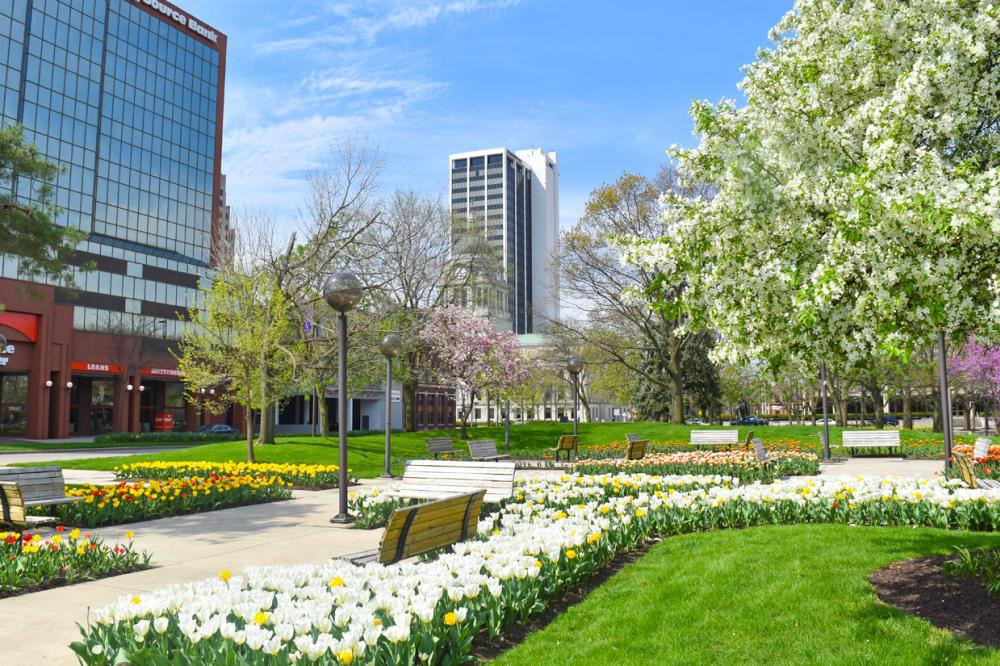 The Perfect Fort Wayne Ballet Getaway Weekend
Adding a Fort Wayne Ballet performance to your itinerary is the perfect start to your itinerary. Plus, there are plenty of other activities Marcia Hetrick recommends for you to enjoy on your Fort Wayne weekend getaway. 
Hetrick suggests, "visitors should definitely not miss exploring all the art in Fort Wayne! The Fort Wayne Ballet is a hidden gem that most people don't know about. They don't realize we move to Fort Wayne just to dance and rehearse from 9 am - 4 pm daily. It really is our full-time job! I also love how Fort Wayne has such beautiful artwork all around the city. There is always an art exhibit or performance to attend here!!"
Get Outdoors in Fort Wayne
On her day off you can find Hetrick getting outside and enjoy nature in Fort Wayne's Metro Parks with a bike ride or walk. Some of her favorite parks include Freimann Square, the Lakeside Rose Garden, and the Botanical Conservatory. In the summer Hetrick's goal is to take to the water and enjoy Fort Wayne's kayaking and canoeing!
Dining in Fort Wayne
You can't discover the City of Restaurants without pulling up a seat and enjoying Fort Wayne's flavor. You can find Hetrick grabbing an iced Americano from Conjure Coffee to get her through the day or enjoying her favorite street tacos at Proximo.
Fort Wayne's Arts Community
To wrap up your weekend exploration of Fort Wayne's arts community, Hetrick suggests getting outdoors to explore Fort Wayne's murals and grab your tickets for a Fort Wayne Philharmonic concert at the Embassy Theatre!