From the three rivers and bustling downtown, Fort Wayne, Indiana, has some scenic views for you to explore —even when you'd rather be cozy somewhere while enjoying said scenic view.
If you find yourself with an hour or two, or even 20 minutes, and you want to hunker down somewhere that will let you admire the beautiful winter landscape, here are four of our favorite options.
Scenic Winter Views in Fort Wayne, Indiana
Vera Dulin Wildlife Observation Building
7324 Yohne Road, Fort Wayne
Fox Island is a 605-acre park with hundreds of species of plants and animals. It has Allen County's largest contiguous forest and a glacial sand dune. To stay warm, park yourself in the bird observation building. Renovated in 2015, the observation building will let you bring your lunch and watch the birds—all while keeping you warm and toasty.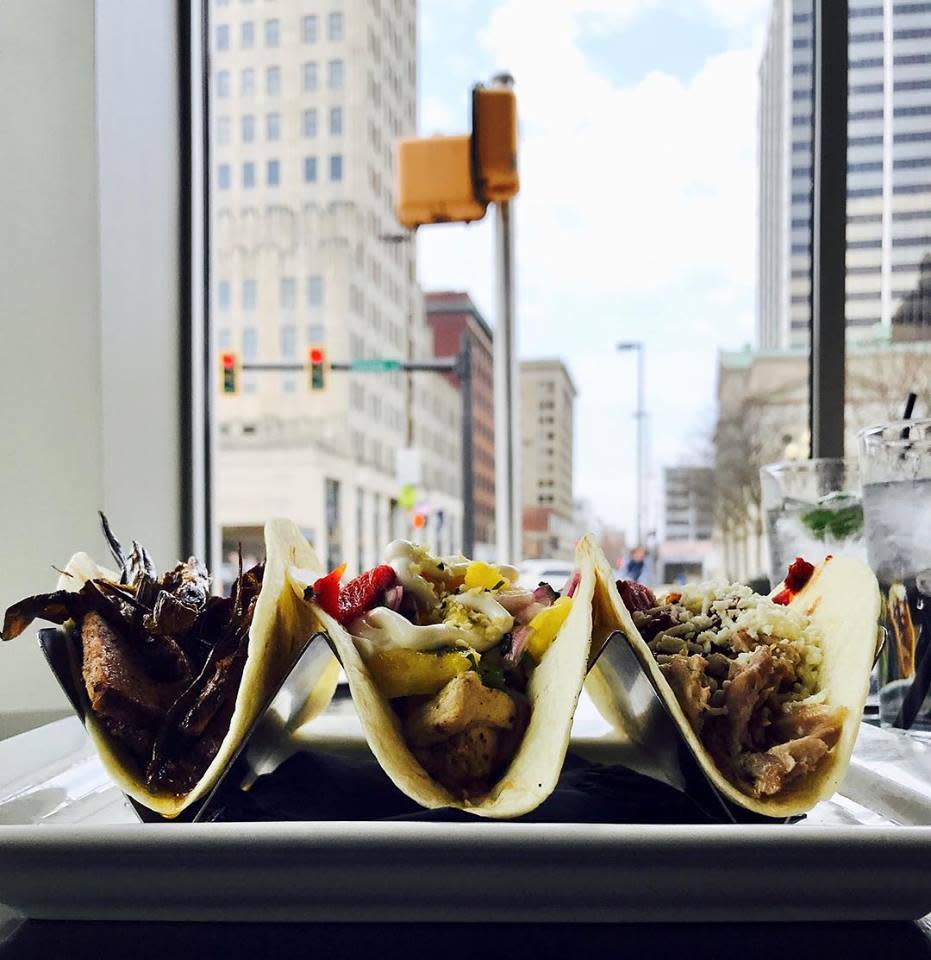 203 E. Berry St., Fort Wayne
The east wall of the restaurant is a wall of windows, overlooking the beautiful Allen County Courthouse. In winter, blanketed in snow, it's extra beautiful. The Hoppy Gnome is a brewery and restaurant, specializing in tacos and tapas.
Lee and Jim Vann Library
2701 Spring St., Fort Wayne
This is only partially open to the public, but it's such a lovely spot, we had to include it. This "reflection room" is on the library's second floor, overlooking Mirror Lake. The library is open to alumni and those with a university connection, but the general public can also use it on a limited basis. St. Francis employees and students, however, do have priority access to the library's resources. If you want to give it a call before stopping by, the library number is 260-399-8060.
This post was originally published January 2019 and has been updated.