What does "restaurant chain" really mean? The definition has been debated, but the general consensus is three or more restaurants — maybe with the same name, maybe not — sharing the same corporate ownership. Is that really so bad?
Sure, there are huge national chains in Fort Wayne. There are also local and regional groups of restaurants that are, technically, chains, but they locally-source many of their products and contribute to the local economy. They offer fresh and tasty food which seems like something even the snobbiest locavore could try.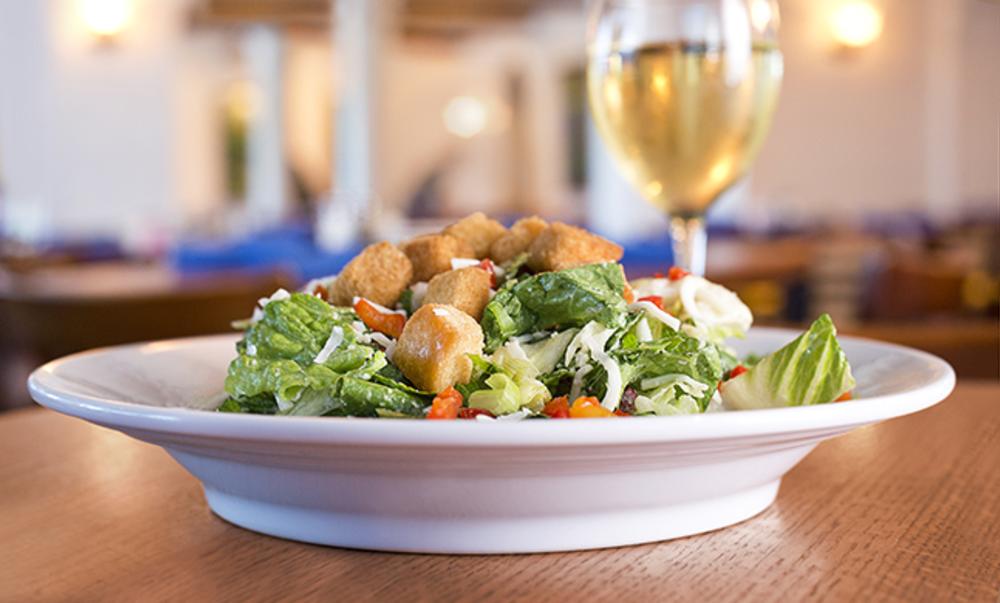 The Best Local Chains in Fort Wayne, Indiana
Casa Ristoranti Italiano
Casa Ristoranti Italiano has four Fort Wayne locations. This family-owned business has been serving up Italian-American fare since 1977. It added wood-fired pizza ovens and lighter menu options in subsequent years, but diners still go back for the hearty pastas and the renowned Casaburo salad.
Casa! Ristorante, 7545 W Jefferson Boulevard, 260.436.2272
Casa Ristorante Italiano, 4111 Parnell Avenue, 260.483.0202
Casa Grille 411 E Dupont Road, 260.490.4745
Casa Grille Italiano 6340 Stellhorn Road, 260.969.4700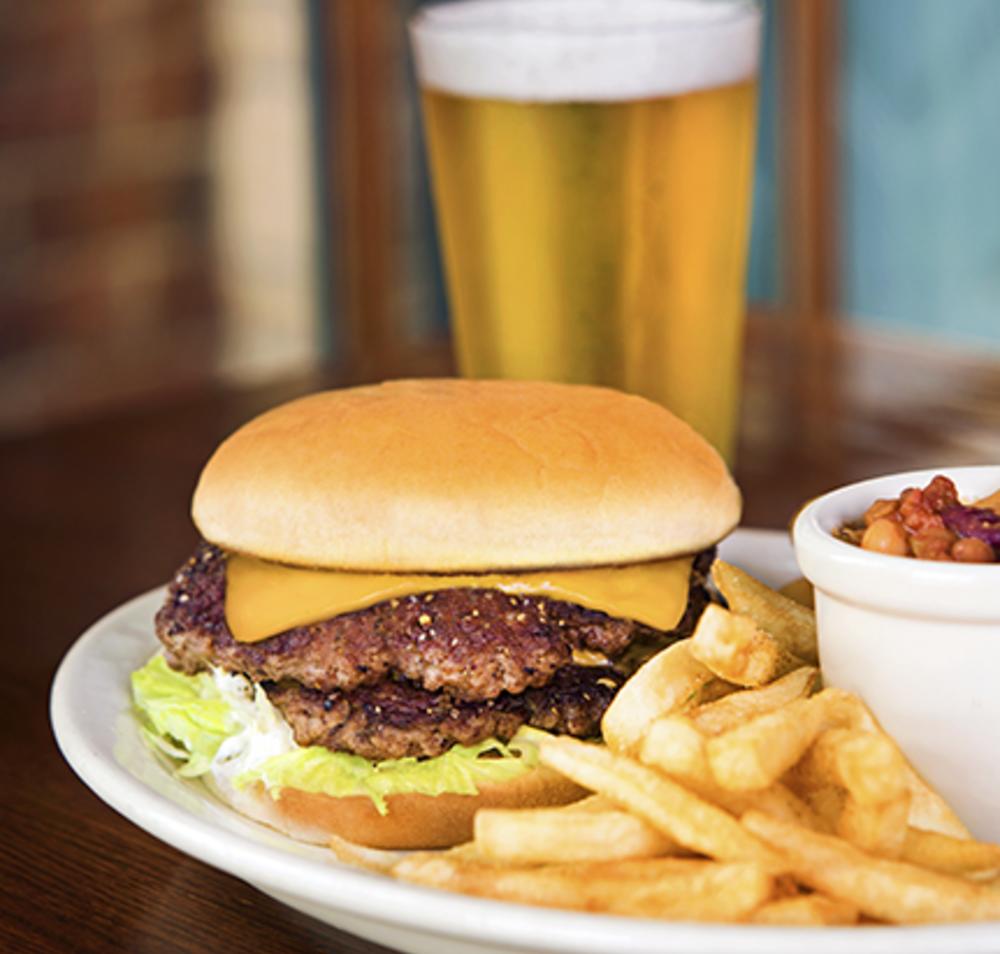 Don Hall's Family Restaurants
Don Hall's Family of Restaurants is a Fort Wayne institution that began in 1946 as a drive-in restaurant. The chain now numbers 13 establishments.
The Factory, 5811 Coldwater Road, 260.484.8693
The Gas House, Takaoka, and The Deck (open only during warm-weather months) are all at 305 E Superior Street, 260.426.3411
The Guesthouse Grill, 1313 W Washington Center Road, 260.489.2524
The Tap Haus, 216 Highway 930 West, New Haven, 260.749.5556
The Tavern, 5745 Coventry Lane, 260-459-2893
Triangle Park, 3010 Trier Road, 260.482.4342
There are also Don Hall's Neighborhood Grills. The same menu is available at all of them — classics you ate with your grandparents when you were a kid.
Bluffton Road Drive-In,1502 Bluffton Road, 260.747.7509
Food Factory Express,1504 Bluffton Road, 260.747.0211
Lima Road Drive-In, 4416 Lima Road, 260.482.1113
New Haven Commissary, 216 Highway 930 W, 260.493.6622
State Street Prime Rib, 2005 E State Boulevard, 260.483.0597
Mad Anthony Brewing Company
Mad Anthony Brewing Company is nationally renowned for its craft beer. The original brewery and restaurant location is on Broadway (with outposts in Auburn, Warsaw, and Angola) and serves up classic bar food, plus new and creative treats like cauliflower buffalo bites and cheddar ale pretzels. Or just keep coming back for the addictive Scooby Snacks. MadBrew's sister restaurant, Shigs in Pit, is a 12-time Grand Champion of the Kansas City Barbecue Society. Mad Anthony beer is available at both outposts.
Mad Anthony Brewing Company, 2002 Broadway, 260.426.2537
Shigs in Pit, 2008 Fairfield, 260.387.5903
Shigs in Pit BBQ & Brew, 6250 Maplecrest Road, 260.222.8802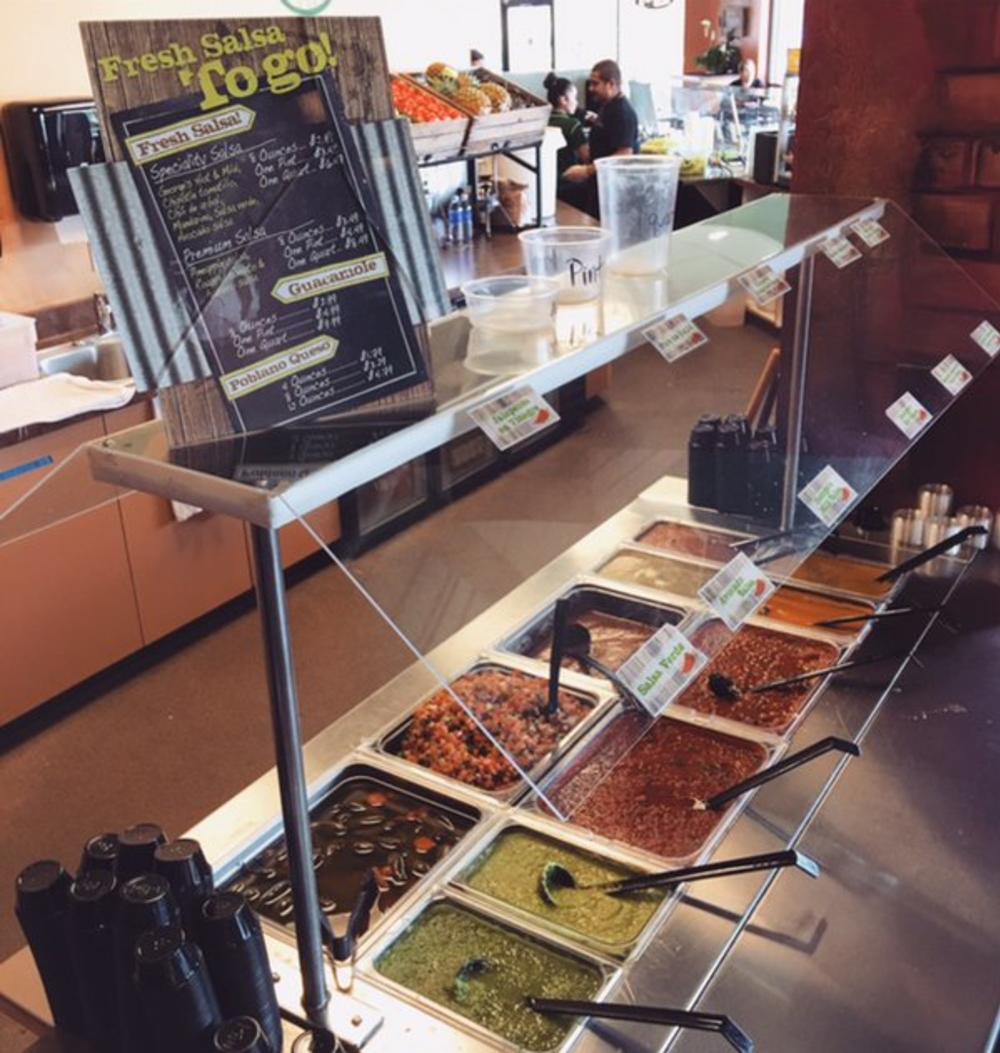 Salsa Grille
The Rongos family is building its culinary empire on the foundation of George's International Market. The first Salsa Grille opened inside the market five years ago, and was recently relocated next door to the market. It now includes a location on Coldwater Road, one in the Village of Coventry, and an outpost near the Lehman Family YMCA. Patrons love the chips and salsa bar that features at least six different homemade salsas. The Rongos family also owns Broadway Bake Company, a big-city style bakery with Mexican and traditional sweet treats, located inside the market.
George's International Market, The Original Salsa Grille, and Broadway Bake Company, 2021 Broadway, 260.420.5565
Salsa Grille at Coventry, 5735 Falls Drive, 260.209.5049
Salsa Grille North, 7755 Coldwater Road, 260.755.6905
Salsa Grille (just opened), 5709 YMCA Park Drive East, 260.492.9661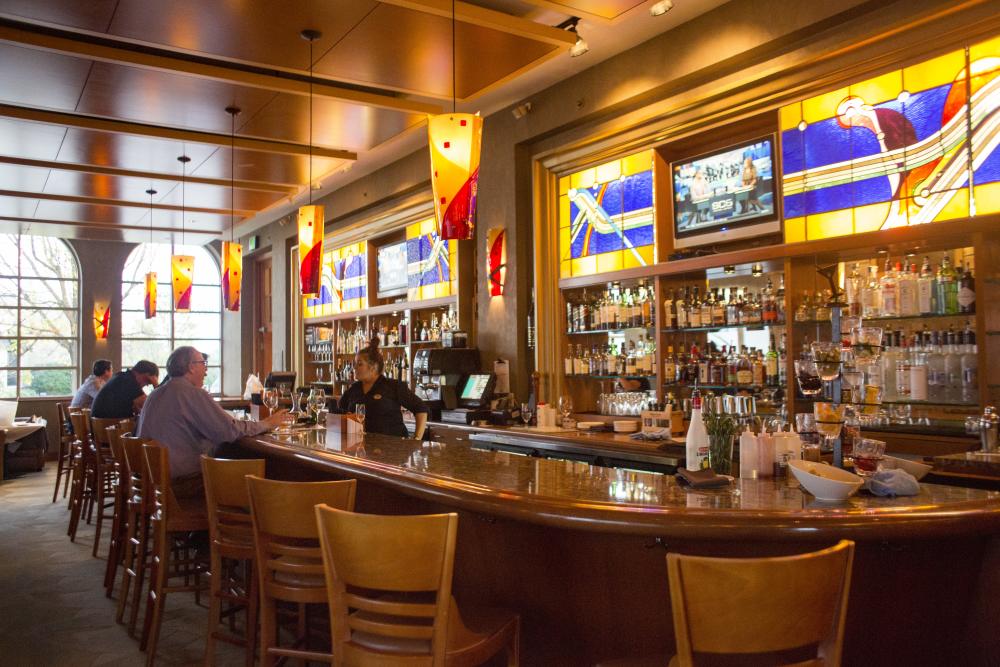 Eddie Merlot's
Eddie Merlot's, with 13 locations in nine states may not be a local chain, per se, but since the Fort Wayne location was the first one, we'll put it on the list. Although known for its steaks and wine list, the tasty bar menu is a great value in a less formal space.
1502 Illinois Road South, 260.459.2222
Midwest Made Restaurants in Fort Wayne
You can also keep it local-ish with these Midwestern chains. They are all Midwest-founded and mostly have Midwestern locations.
Bagger Dave's
Bagger Dave's (founded in Berkley, Michigan by a University of Dayton grad) serves customizable burgers, Belgian-style hand-cut fries, and regional craft beers. Diners rave about the mac 'n' cheese and the fries that come with a variety of dipping sauces.
2886 E Dupont Road, 260.498.2082, baggerdaves.com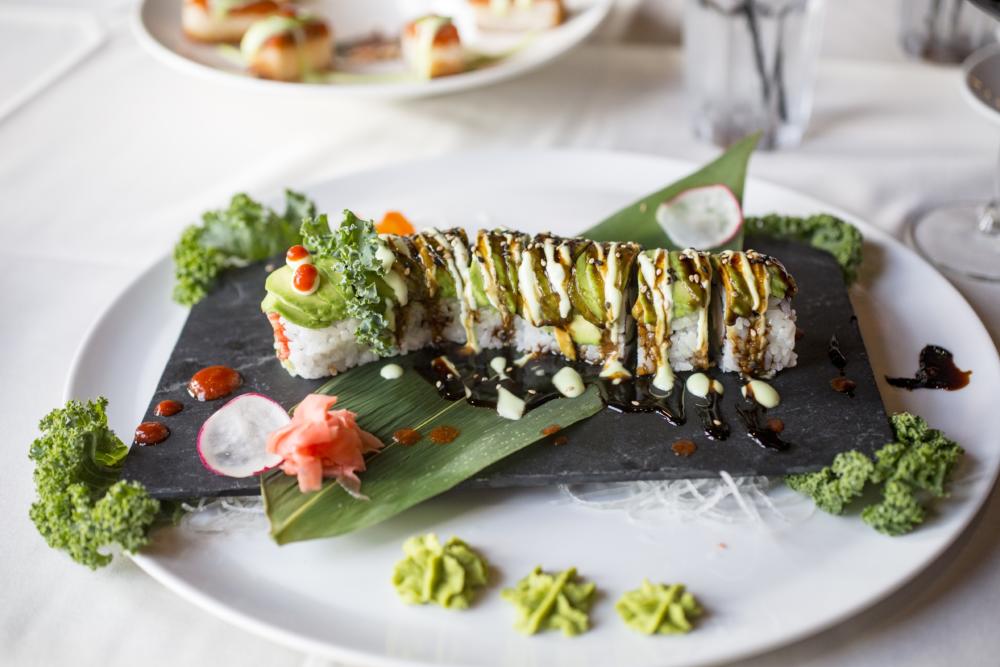 Naked Tchopstix
The Pan-Asian restaurant, sushi bar and lounge, Naked Tchopstix, started in Indianapolis and has a number of locations there, plus Cincinnati and Fort Wayne. Its extensive menu offers Japanese, Korean and Chinese dishes, and fresh sashimi and sushi rolls from the sushi bar. Vegetarians like the range of tofu and veggie options.
8607 US Highway 24, 260.436.2211
Biaggi's Ristorante Italiano
Biaggi's Ristorante Italiano first opened in Bloomington, Illinois (growing from the owner's grad school business plan while getting his MBA at Northwestern). It now has 20 locations across 10 Midwestern states. Family friendly with an extensive menu of hearty Italian favorites, also lighter, grilled options and half-size lunch combos.
4010 West Jefferson Boulevard, 260.459.6700
Granite City Food & Brewery
Granite City Food & Brewery out of St. Cloud, Minnesota, is popular for its extensive Sunday brunch, including a variety of uniquely-flavored mimosas. For lunch or dinner, try the waffle fries with special sauce.Granite City is an upscale, casual restaurant with an open kitchen and an onsite brewery. Ask about its patented Fermentus Interruptus™ brewing process.
3809 Coldwater Road, 260.471.3030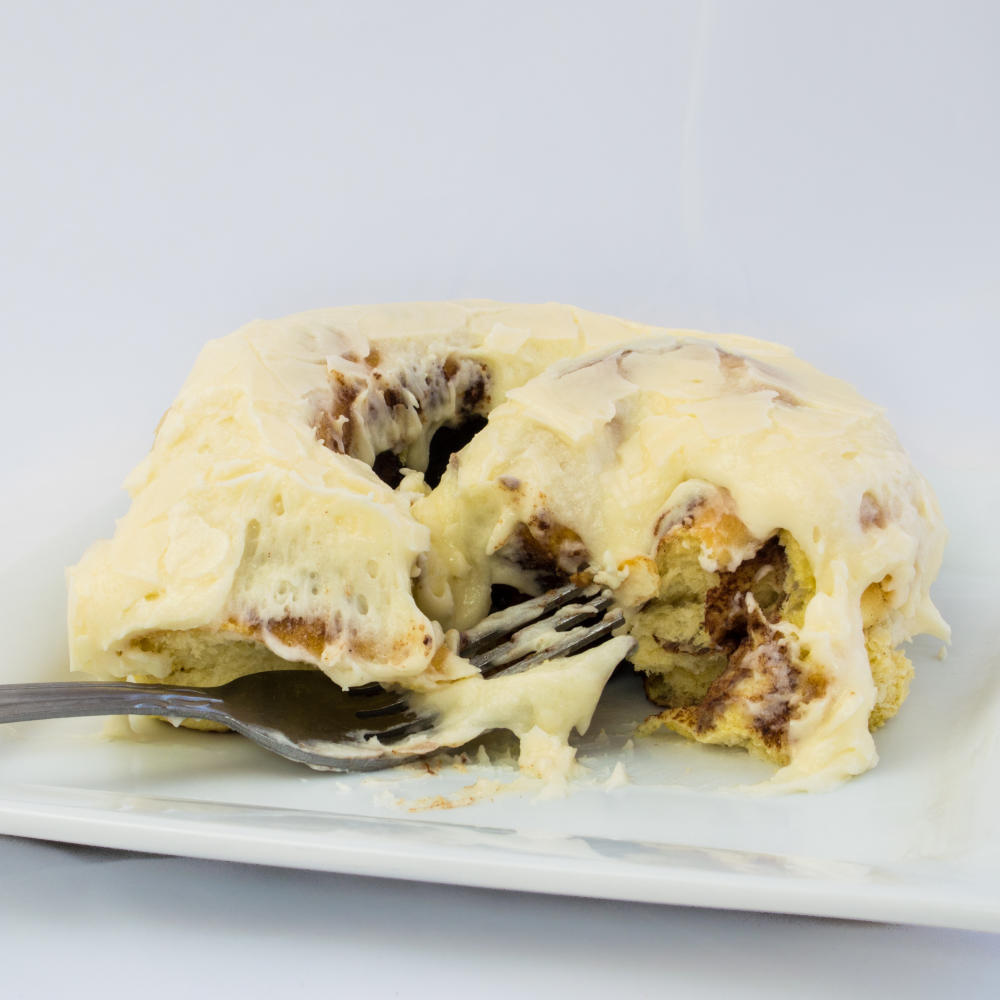 Rise'n Roll
Rise' n Roll was started by an Amish family in 2001. The popularity of its donuts and other baked-goods quickly outgrew its ability to keep up with demand. It was eventually sold to a non-Amish family, who expanded the baking facility and opened locations in Nappanee, Mishawaka and Fort Wayne. Yes, there are those addictive cinnamon caramel donuts… but also lots of other tasty baked goods, plus a deli with freshly-prepared sandwiches and salads. A small grocery section offers Amish specialties like jams, jellies and other pantry staples.
5129 Illinois Road, 260.436.5695, risenroll.com
This post is provided by Fort Wayne Magazine. Subscribe to get the monthly magazine delivered to your home.
Article by Beth Behrendt, Phototography of Casa Ristoranti Italiano and Don Hall's by Neal Bruns.