For generations, small independent grocery stores and markets were the only options for organic foods. While large-scale regional and national chains continue to dominate the grocery industry, organic and specialty markets are experiencing a surge in popularity.
These smaller markets offer fresh local fare, prepared foods, unique and hard-to-find items, ethnic staples and culinary specialties for adventurous foodies. Kick up your cooking by browsing the aisles of these organic and specialty markets in Fort Wayne, Indiana.
Shop Organically in Fort Wayne, Indiana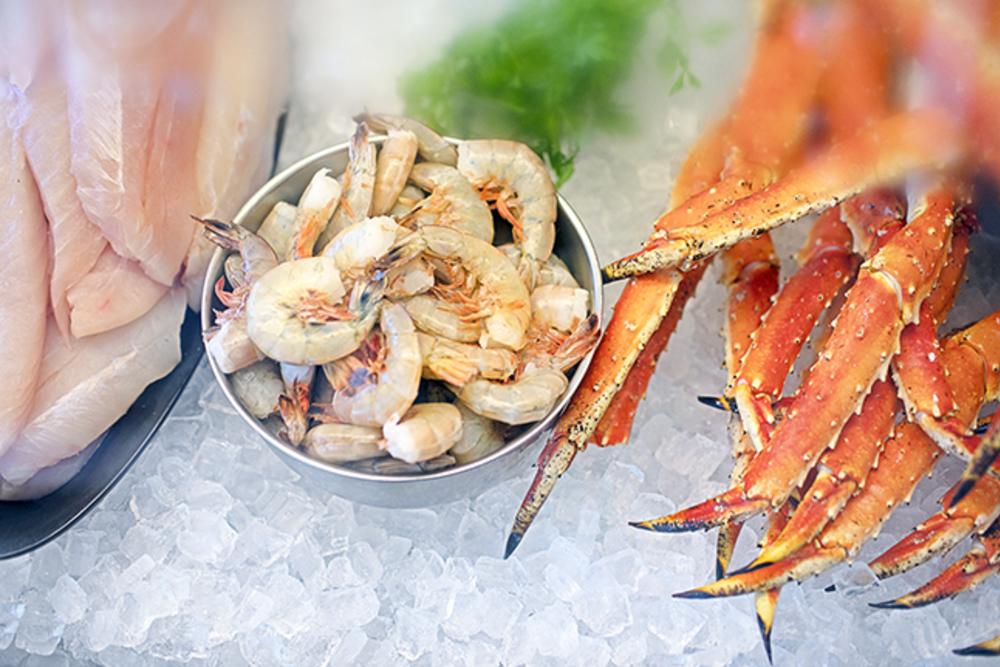 Paula's on Main Restaurant & Seafood Market
1732 W. Main Street, 260.424.2300
Paula's On Main is one of Fort Wayne's most beloved dining institutions. The restaurant is known for its upscale yet casual atmosphere. Guests rave over all its dishes, but Paula's is also known for its seafood, sold in the front of the restaurant at the house market. The selection varies, but seafood lovers will typically find organic salmon, walleye, ahi tuna, shrimp, crab legs, Chilean sea bass, swordfish, rainbow trout, scallops, mussels, clams and oysters in the market.
Health Food Shoppe
3515 N. Anthony Boulevard, 260.483.5211
Since 1973, the Health Food Shoppe has been providing Fort Wayne with healthy and earth-conscious groceries. The market stocks organic-only produce, fresh deli staples, dry goods and pantry items. The shop's Saucy Carrot Deli offers home made prepared foods, and its salad bar is a lunchtime favorite. The shop also has a nutritional supplement department with vitamins, minerals, herbs and protein powders.
Hill's Meat Market
3203 Lower Huntington Road, 260.747.5288
With over 75 years in business, Hill's is a favorite, offering all-natural beef, Indiana pork, hormone-free poultry, as well as packaged meats by Indiana companies Fisher Meats, Ossian Packing Company, Custom Quality Meats, Master's Hand and Willow Lake Farms. Hill's is known for its traditional and custom freezer bundles, for those who like to stock up. It also offers a variety of fresh, seasonal produce from Hardy's Farm Market, Country Heritage Winery and other local growers. Shop prepared salads and sides, cheeseballs, and party trays, as well as baked goods and pies.
Custom Quality Meats
3227 Carroll Road, 260.637.3011; 2616 Ryan Road, 260.749.4100
What started as a small herd on a family farm has grown into two thriving businesses known as Willow Lake Farm Beef and Custom Quality Meats. Willow Lake Farm raises healthy, grass-fed livestock without artificial hormones, steroids and antibiotics. Custom Quality Meats fully controls its farm-to-table process by cutting, packing and selling its beef, because it owns the farm, processing plant and store. The store sells premium meats, including beef, deer, chicken, pork and lamb, as well as smoked meats.
Albright's Meats & Deli
4924 S. Calhoun Street, 260.456.9009; 2820 Maplecrest Road, 260.485.0003 
This popular meat market offers an array of classic and hard-to-find cuts of meat and poultry. The experienced butchers will gladly cut to order. Albright's uses two smokers to produce jerky and snack sticks, home made pastrami, smoked hams, Canadian bacon, smoked turkey and sausages. More unique options include rind bacon, pig tails, snouts, ears and feet, oxtail, chicken gizzards, livers and hearts and several varieties and brands of head cheese. It also sells marinated, hand-trimmed and boneless chicken breasts, using its own marinades. The deli section includes prepared salads, spreads and soups, in addition to lunch meats and cheeses. Albright's also sells its own natural raw dog food, free of grain, wheat, rice, corn and other fillers. It also offers beef femur bones, to be used as dog bones.
George's International Market
2021 Broadway, 260.420.5565
This longtime south side favorite has been a foodie destination since 1985. George Rongos moved from Greece to the U.S. in 1954, eventually realizing his dream of opening a comprehensive global market, providing Fort Wayne with a selection of hard to find, ethnic foods.
George's International Market is still family-run, with George's two sons now at the helm. It offers international produce, meats, cheeses and its own restaurant, Salsa Grille (which has expanded into three additional stand-alone locations). Devotees shop George's for the best avocados in town, fresh salsas made daily and hard-to-find ingredients sourced from a variety of cultures. Next door, the Broadway Bake Company offers fresh-baked breads, pastries, custom cakes, donuts, flan, cannolis, cookies and its sought-after churros.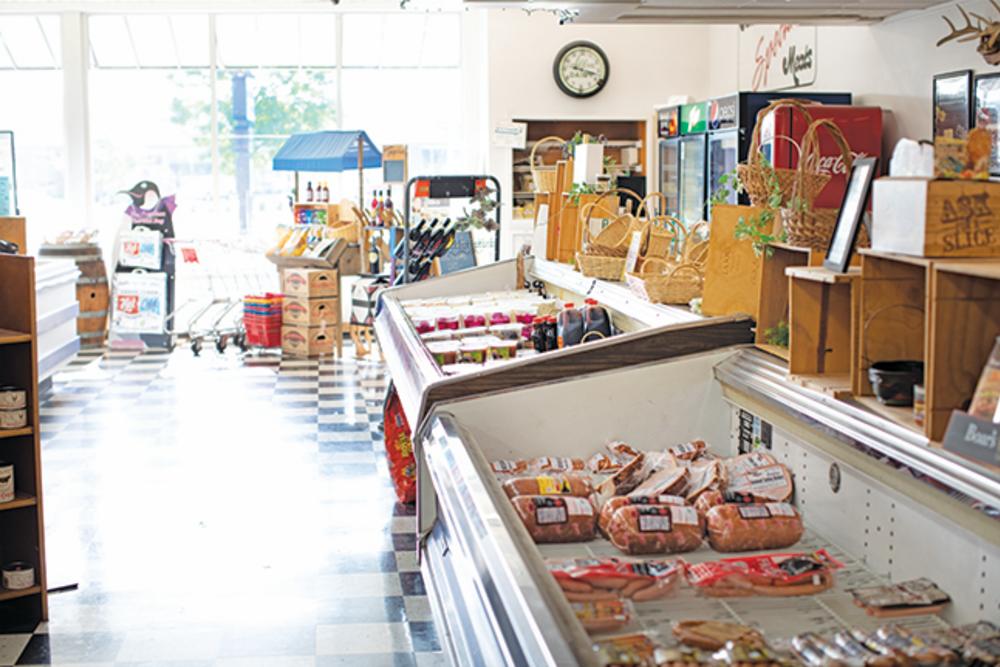 Jamison Specialty Meats
3423 N. Anthony Boulevard, 260.484.4158; 5904 W. Jefferson Boulevard, 260.432.0088; 503 E. Dupont Road, 260.637.2127
This prominent local chain of full-service butcher shops provides superior meats and deli goods at three locations around the city. From steaks, burgers, ribs, chops, beef jerky, fresh-made sausages and bratwurst, to smoked salmon, pork, poultry, including its popular stuffed chicken breasts and veal, Jamison's offers freezer beef and value bundles, as well as catering and BBQ services. With prepared foods and ready-to-cook meals, Jamison's is more than a meat market.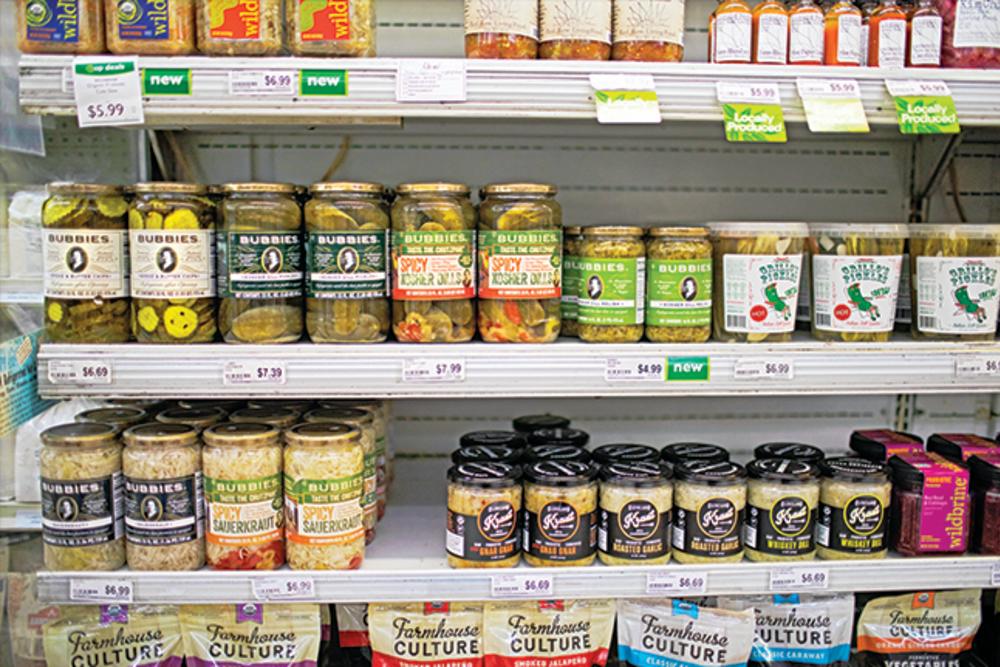 Three Rivers Co-Op
1612 Sherman Boulevard, 260.424.8812 
With 10,000 square feet of retail space, this cherished natural foods co-op offers a variety of organic produce, a fresh deli, eat-in café, organic beer and wine, natural grocery products and a broad selection of wellness goods. From candies, flours, dried fruits, nuts and seeds, as well as beans, oats, rice, grains, honey and oils, buying in bulk not only saves money, but also spares the environment from excess packaging. Three Rivers Co-op's freshly-prepared foods, include options for specific diets, including vegan, gluten-free, sugar-free, nut-free and dairy-free. The deli and café features a rotating selection of hot bar entrees and soups, in addition to sandwiches, fresh juices, smoothies and cold salads. Finally, the wellness department has become a haven for natural and organic beauty lovers.
This post is provided by Fort Wayne Magazine. Subscribe to get the monthly magazine delivered to your home.
Article by Jennifer Dodds Fox, Photography by Ruth Yaro