Fort Wayne has some amazing areas to explore. However, as the old saying goes, sometimes it's not about the destination; it's about the journey. Explore some of these scenic routes in Fort Wayne, wherever you're heading.
For a scenic look at Fort Wayne from the comfort of your car, there are many neighborhoods, tree-lined streets, and beautiful areas for you to discover in Fort Wayne.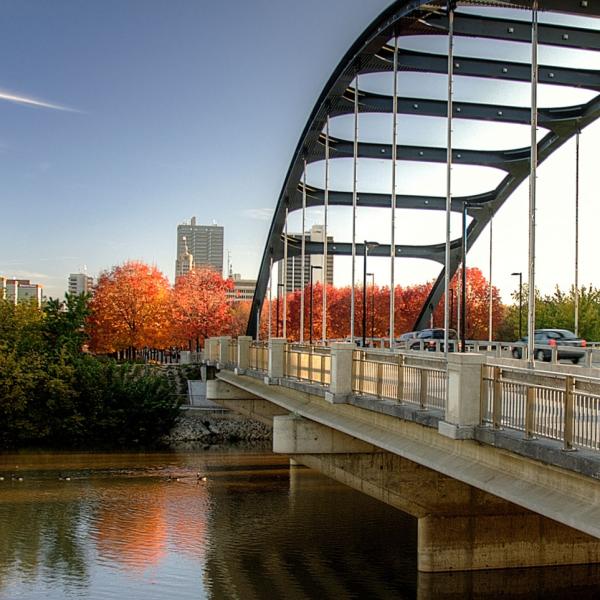 Scenic Areas of Fort Wayne
Lake Avenue
Starting at the intersection of Lake and Reed Rd., continue on Lake towards Old Maysville Rd. The route starts off in a residential area, with trees that line the road. Continue towards Kreager Park and you will see a picturesque skyline of trees along the Rivergreenway. On the left, you will pass by open green pastures, and a couple of charming horse ranches. Continue down this beautiful winding road, or turn your car around and park at the Rivergreenway to see the rest of this lovely area on foot.

Covington Road
For another lovely scenic route, turn right onto Covington from Randall Rd.  Once you're on Covington, head towards Smith Rd. During your drive, you will see the iconic Fort Wayne Country Club and countless trees. Turn left on Smith Rd. to continue your scenic drive. Between the greenery from the golf course, the green tree tops, and gentle hills you will really enjoy your drive.
Liberty Mills Road
At the intersection of Liberty Mills and Homestead Rd., turn onto Liberty Mills towards S800 E92. This is one of the loveliest scenic routes in Fort Wayne. Winding roads, small rolling hills, lush greenery, and beautiful properties are what you will find along the way. It's a long and relaxing ride, best enjoyed during the day.
Butler Road
If you're traveling from Jefferson Pointe to Coliseum, you can take this scenic route instead of the main roads. From Hillegas, turn onto Butler, which is a calming two-lane road that curves along nice properties and mature trees. Once you get to Goshen Rd., turn right. You will have to navigate through a commercial area before you turn left on Sherman Blvd. for more scenic views. This road takes you past the Fort Wayne Children's Zoo and Franke Park. Continue down this road, which will turn into a curved road along a small, but thriving forest. Eventually, this road will intersect with Coliseum, where you can continue on your Fort Wayne adventures.
Wheelock Road
For a relaxing and easy drive without much navigating, head out towards Wheelock Rd. from St. Joe Center Rd. You will see Cherry Hill Golf Course to your left and pleasant residential areas. This road takes you towards the country, so if you want a nice, long drive, this road is it.
Yohne Road
From Smith Rd. turn right on Yohne and you will find a long two lane road headed for Fox Island. Along this route, you will see thick trees to one side, and portions of open field to another. Continue down the road for a long drive, or swing by Fox Island to enjoy some of the scenery up close.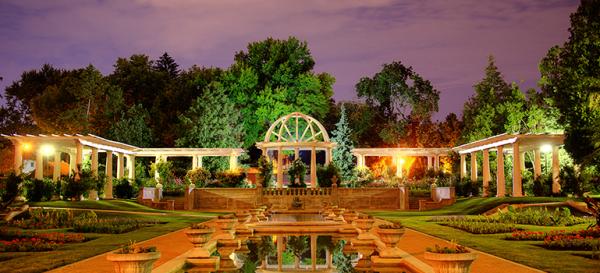 Forest Park Blvd.
If you want a route that's more about history and less about nature, visit the Historic Homes of Fort Wayne. From Lake Avenue, turn when you get to Forest Park Blvd. To your left, you will see Lakeside Park, which was built in 1908. As you continue your drive down Forest Park, you will see the old mansions of Fort Wayne's earliest residents. When you come to State Street, cross it to extend your drive to the second part of this historic neighborhood.
If you're looking for more scenic areas in Fort Wayne, discover some of Fort Wayne's historical neighborhoods, tours, and much more!