This Veterans Day, we join as a country and a community to thank the men and women who have served the United States. In Fort Wayne, Indiana, this day is marked with celebrations, ceremonies, and special offerings from local businesses. 
Here are a few ways to spend Veterans Day in Fort Wayne this year.
And if you're looking for additional discounts, check out these ongoing Military discounts offered around Fort Wayne.
Celebrate Veterans Day in Fort Wayne, Indiana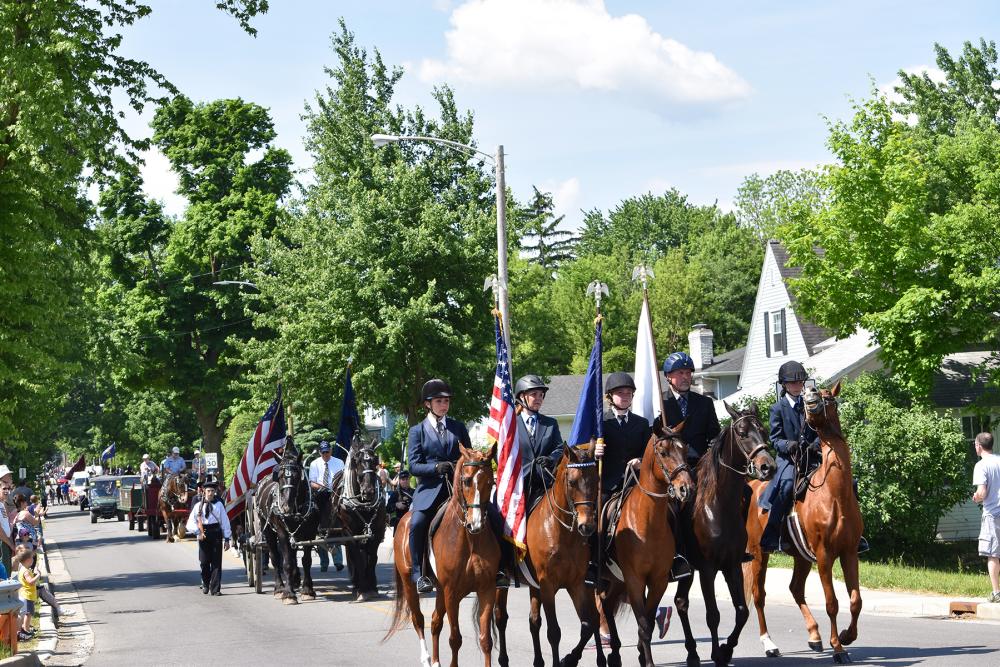 Veteran's Day Parade & Ceremony
Join the community at the annual Veteran's Day Parade and Ceremony on Saturday, November 5, to pay tribute and show gratitude to all who have served our country. The Veteran's Day Parade begins at 11am at the corner of State St. and Parnell Ave. The route continues north on Parnell Ave. and concludes at the Memorial Coliseum, where a special ceremony will take place.
Find full details here.
Visit the Veterans National Memorial Shrine & Museum and the Vietnam Veterans Memorial Wall
Dedicated and installed in May 2021, the 360 ft. Vietnam Veterans Memorial Wall is an 80% replica of the original Vietnam Wall in Washington D.C. Visit the wall, now permanently displayed in Fort Wayne, to honor and pay tribute to all those who served and lost their lives in the Vietnam War. Find the names of loved ones etched into the wall.
The Veterans National Memorial Museum, covering 40 acres of memorial grounds and housing more than 2,000 military artifacts, states its commitment through these three objectives:
To provide a forever memorial for veterans of all wars in which the United States has been engaged.
To preserve important items of these wars and give future generations a better understanding of the historical past of the United States.
To provide a National Shrine in northeastern Indiana where "No Veteran will ever be forgotten."
Find hours and more at honoringforever.org.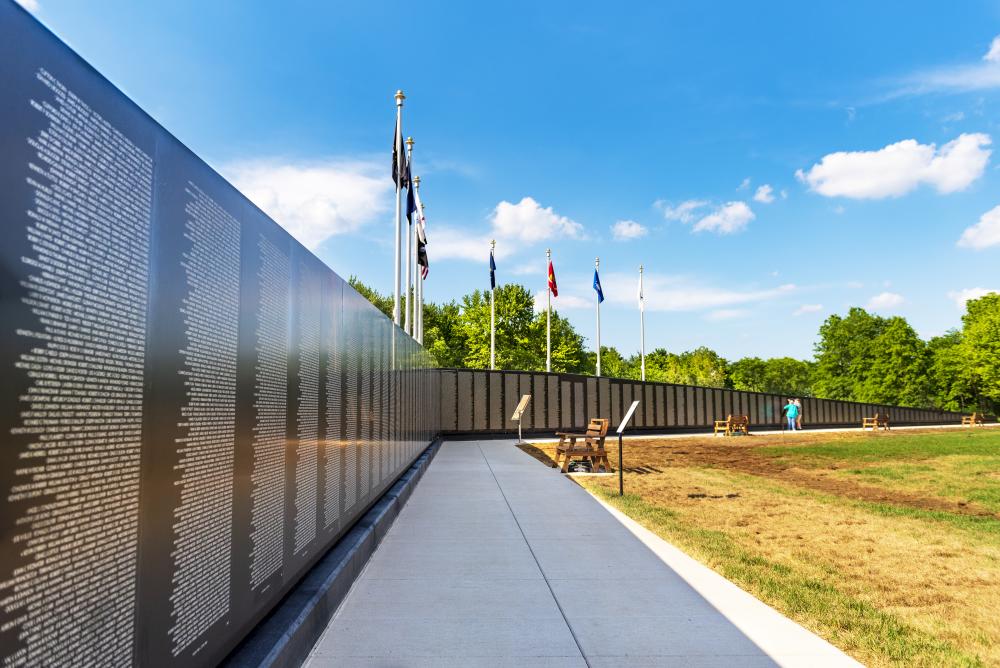 Operation: Veterans Day
On Friday, November 11, celebrate Veterans Day at veteran-owned and operated Hotel Tango Fort Wayne! From 12-8pm, veterans will enjoy a free pizza (1 per veteran), and a free shot during Liberty Call led by a local veteran.
Plus, a portion of bottle sales that Friday and Saturday will go to local VFW 10006.
A Salute to Veterans
Join the Chain-O-Lakes Barbershop Chorus on Saturday, November 12 for a Salute to Veterans! This FREE concert starts at 1:30pm in the theater of the Allen County Public Library Main Branch downtown.
The Chain-O-Lakes Chorus will be joined by the Summit City Chorus, the Chain Gang, Coalition, and Vocal Point for this special concert.
Admission is free - but seating is limited! To reserve your seats, call (260) 249-8229.
Any free-will donations will benefit the Northeast Indiana Honor Flight Network.
Fort Wayne Museum of Art
All military personnel, veterans, and their families receive free admission to the Fort Wayne Museum of Art! This great offer is available year-round, Tuesday–Sunday. If you can't enjoy the museum over Veterans Day weekend, keep this discount in mind for your next visit.
Explore Your Genealogy
Fort Wayne is home to the nation's largest public genealogy collection at The Genealogy Center. Plan a visit anytime to discover your ancestors who may have served their country and learn more about them.
Pay tribute to military personnel and veterans at various Military Memorial sites located around Fort Wayne. Or, welcome back honor flight veterans for their homecomings at the Fort Wayne International Airport—dates available in Fall and Spring. 
You can also discover special restaurant discounts and more at military.com.
Before you enjoy these discounts, please be sure to check on the requirements for each discount by calling the facility.
This post was originally published in November 2017 and has been updated.