From inspiration in Indiana's heritage to new find around every corner in downtown Fort Wayne, take a tour of Fort Wayne through local illustrator and children's book author. 
Discover where to find inspiration for your next getaway, and why Talitha call Fort Wayne home!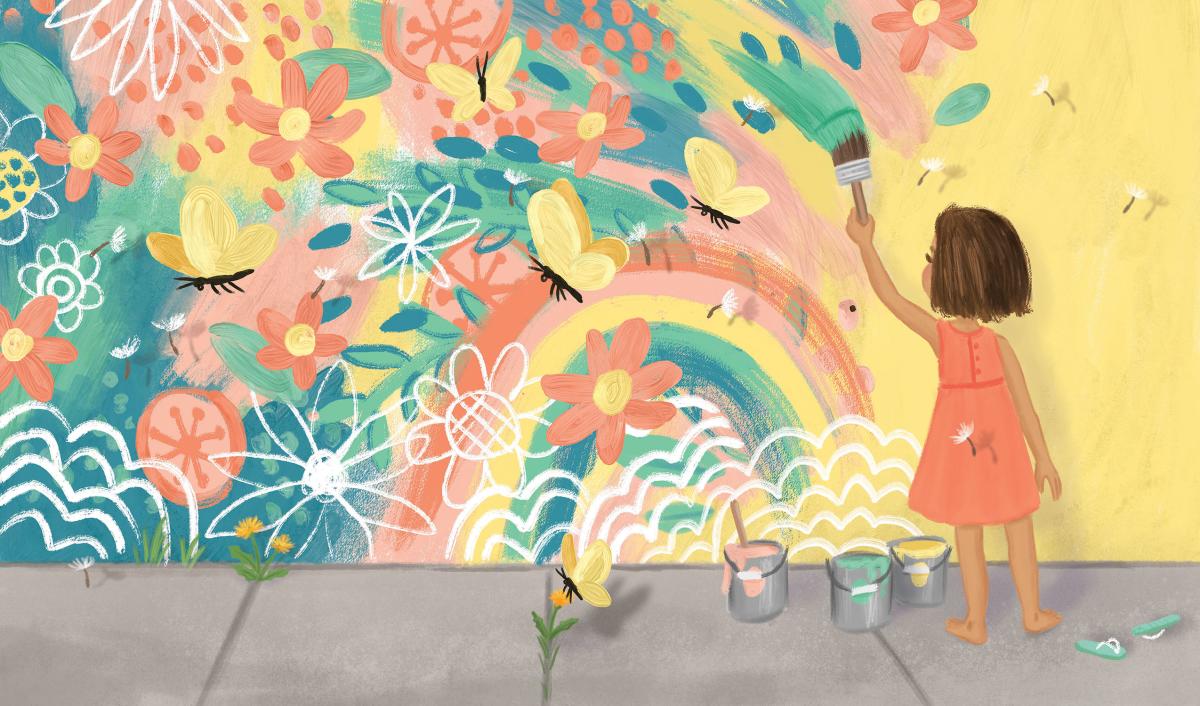 Beauty Around Every Corner
Why Fort Wayne?
When I was in college, I thought for sure I'd end up in a bigger city out of necessity.  Most major picture book publishers are in New York. The internet made it easier for me to work from anywhere. I moved to Savannah, GA, for grad school, and I was very homesick the last year I lived there.  I just wanted to be back with my family among the cornfields and actual seasons. Savannah is a lovely city, but it wasn't home. I'm glad I came back.
As someone who has lived here almost my whole life, I'm so excited to see so many changes happening. There is real excitement I don't think existed before. If you look at things like the public art and programs like Art This Way initiative or Creative Mornings, you can tell that the arts are becoming a central part of our city's identity because we the citizens are deciding that's what we want.  
And as a mom of a three-year-old, I love the Fort Wayne Children's Zoo, the Botanical Conservatory, and other kid-friendly venues.  And our playgrounds! I was at Taylor's Dream in Kreager Park one day, and a mom visiting from New Jersey told me they didn't have anything like it in her town. So much of what makes Fort Wayne unique are the things people are willing to build.  We have people that support big ideas here!
Where do you draw inspiration for your books/illustrations?
I'm always on the lookout for inspiration. Sometimes ideas will pop into my head when I'm just waking up, or I'll overhear something that sparks an idea for a story. My daughter provides so much inspiration for me because she sees the world from "kid level." I also dip into my childhood for ideas. I think a good picture book illustrator or writer is in touch with their childhood self. They need to dive deep to remember the feeling of being small, of being free but also bored in the summer, of dealing with emotions that are too big for your little body. I think so much inspiration comes from that mentality.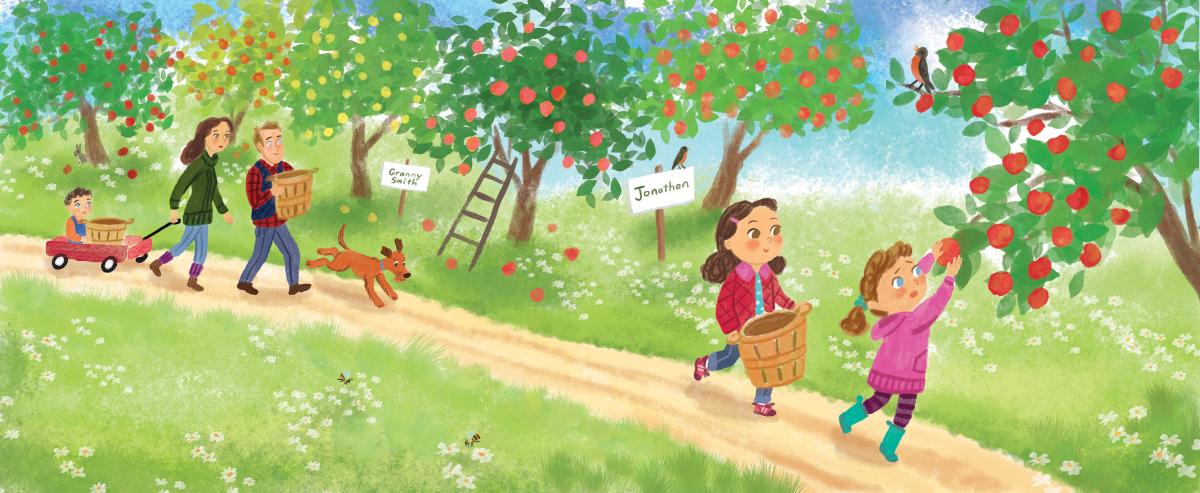 Where do you go to find inspiration in Fort Wayne?
Exploring the natural world is my other significant influence, and it pairs very well with that "kid mentality" I try to cultivate.  
Nature is endlessly fascinating, and it always weaves its way into my illustrations and stories. I spent most of my childhood up a tree or playing in the woods. That experience profoundly affected how I view my mission as a picture book creator. I want to make books that motivate kids to find things in nature that inspire them. 
Take the time to play in some of Fort Wayne's favorite parks and splash pads.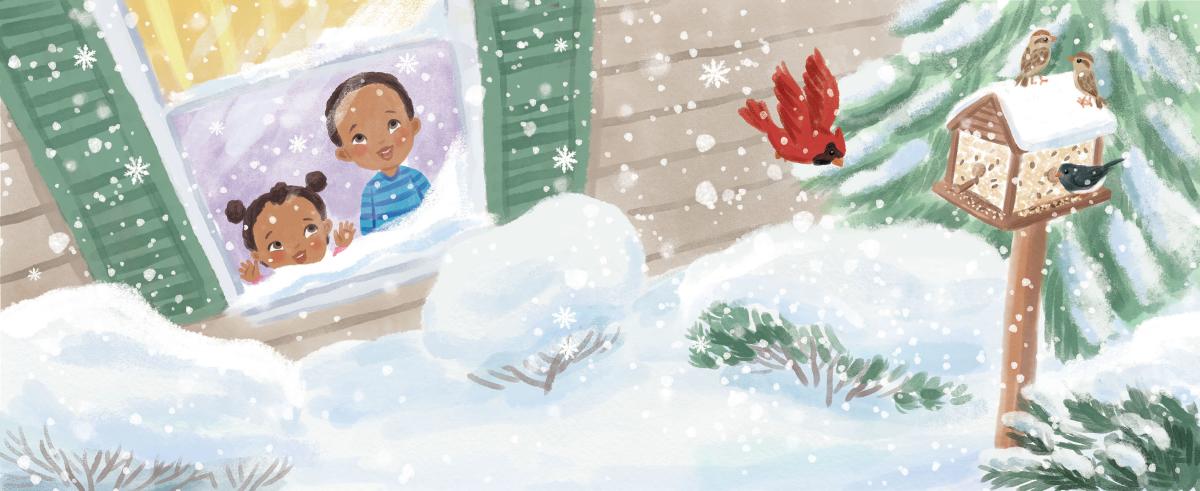 What do you most enjoy about Fort Wayne?
Since I grew up in a rural setting, I think I gravitate towards parks and nature preserves. I love to hike Bicentennial Woods in spring to see all the wildflowers, but I also love tramping through Kreager Woods right behind my house. And there is also so much nature in our backyards.  A book idea I'm working on getting published was inspired by watching bumblebees pollinating flowers in my herb garden.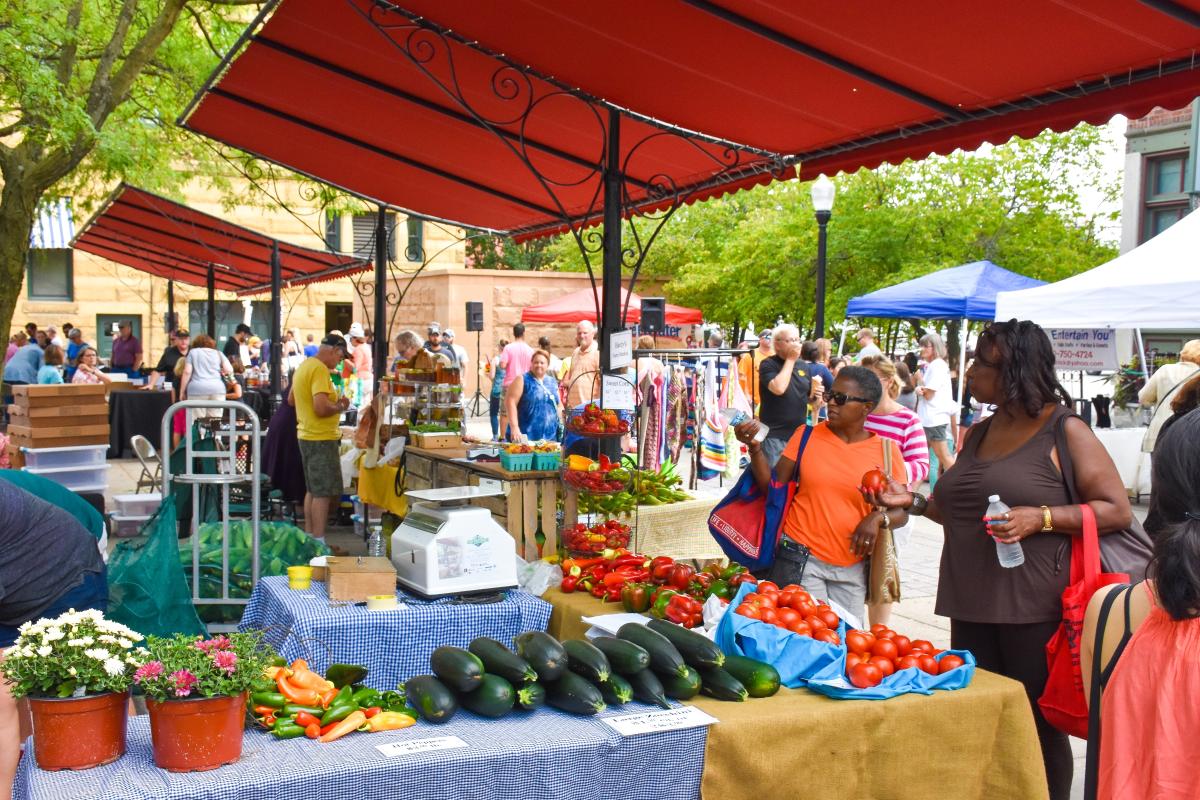 I also love going to the Farmer's Market, Solomon Farm, and the library.  Anywhere there's a lively mix of people, food, animals, and music is always inspiring! And the library is where I go to research my ideas and keep up with all the new picture books coming out.
Inspiration and storybook beauty can be found around every corner in Fort Wayne, Indiana. On your next visit, explore some of our Can't-Miss Summer Adventures for you and your family!