It's getting to that time of year when you are absolutely ready to see budding plants, flowers, and trees. Happily, Fort Wayne has plenty of public spaces where you can stop to smell the roses, tiptoe through the tulips, or stop and snap a photo. Here are a few of the spots where you can find some springtime sensations! 
Find the Blooms This Spring in Fort Wayne 
Perhaps it is one of Fort Wayne's showiest spaces to see flowers. Gorgeous roses come into their glory in June, and last throughout the summer into fall. But there are also walking paths around flower beds that spring into bloom around the sunken garden.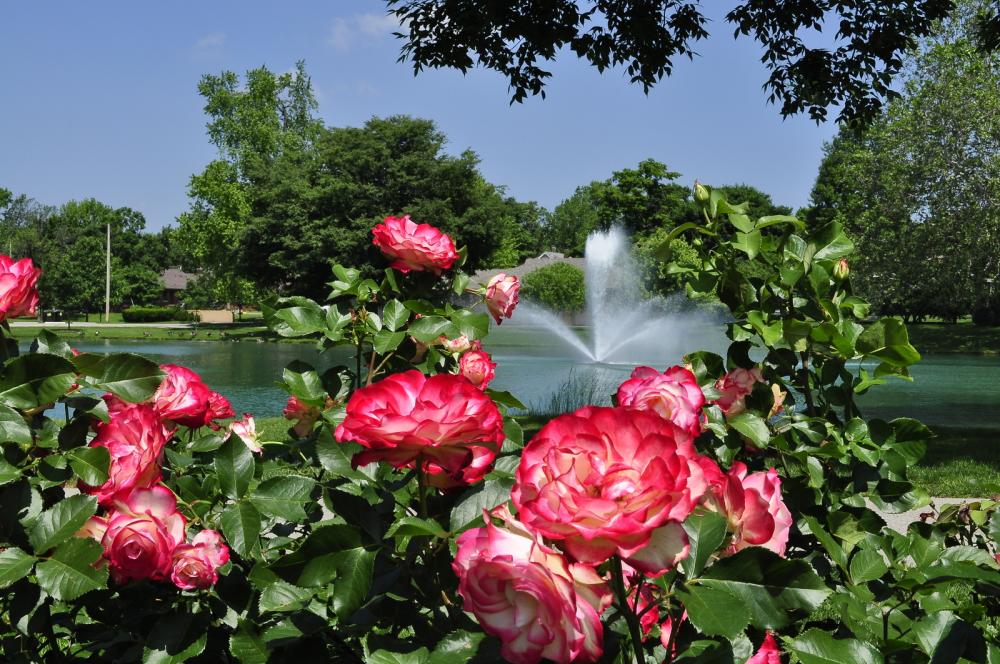 Lakeside Park roses in full bloom - photo from Fort Wayne Parks and Recreation
With a golf course, playground, canine playground, replica Abraham Lincoln cabin, and the Bridal Glen, this park has a lot of things to see. But it's the flower gardens that you really want to stop to absorb when spring comes around. Flowering trees, tulips, and many other blossoms are kept in beautiful trim from spring through fall.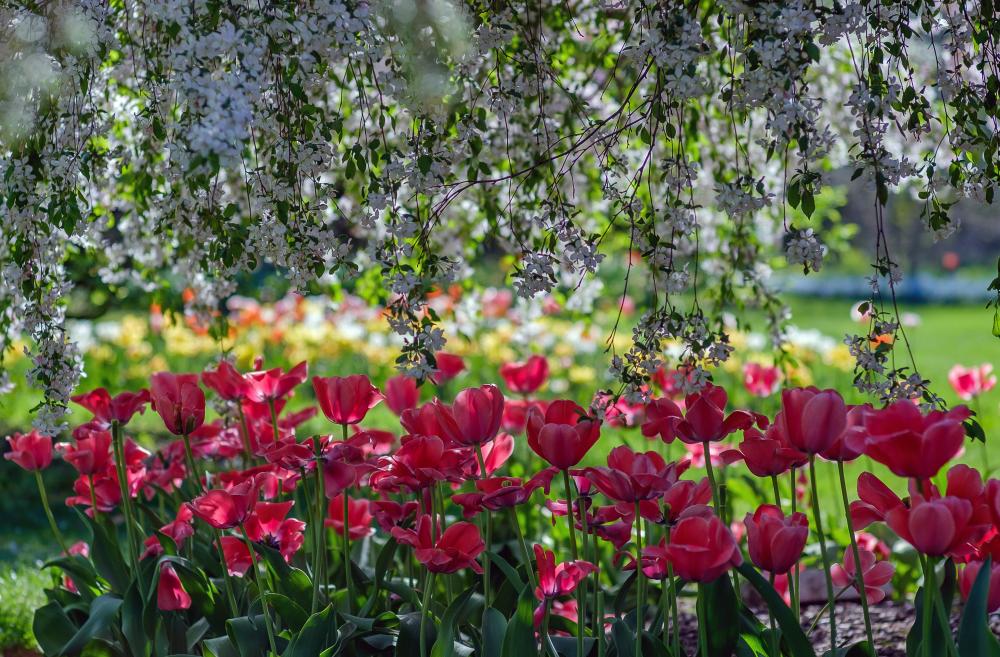 Flowers at Foster Park - photo from Fort Wayne Parks and Recreation
If a field of sunflowers is your thing, or you just want to see some rolling meadows and gardens, then Salomon Farm Park is the place to be. With 1.8 miles of paved walking paths, there is room to stretch your legs. The scenery from this park has become so popular that Fort Wayne Parks and Recreation asks that professional photographers register for a permit before staging any work here. Hobbyist photographers, however, are welcome to snap away for free.
On land that once housed office space and a parking lot, this one-acre plaza is now a tranquil park next to the Allen County Courthouse. Take a look at the specially arranged flowers and plants, or just have a seat on a park bench and enjoy the manicured, level lawn spreading beside the majestic courthouse.
Once home to the three Swinney sisters, the property was transferred to the city in 1923 and now it features the Swinney Homestead and a variety of amenities for visitors. Check out the Jaenicke Garden in West Swinney Park, which has picturesque trees and unique annual flowers. There is an herb garden which is privately maintained by Settlers Inc. next to the Swinney Homestead.

The fountains, meandering sidewalks, and cared-for greenery are a treat for the senses here. Pick a park bench to sit down and enjoy being outside, or take a look at the Anthony Wayne statue. In the spring and summer, Freimann Square becomes a little oasis in the middle of downtown Fort Wayne.
Come spring, this place is awash with early bloomers, featuring tulips, orchids, daffodils and lots of other blossoms in beautiful colors. The outdoor portion of the Botanical Conservatory is peaceful with tulips and daffodils tucked beside the paved paths and under trees. Inside, if you were hoping for a petal-filled backdrop for a photo, this is the place to find it.
It's a little spot, tucked next to the side of the Arts United Center building. Wait for just the right time of year to see the flowering cherry tree and green shrubbery. It's a peaceful place to stop for just a few minutes.
Purple coneflowers, black-eyed Susans, prairie blazing stars, clover, asters and more come out in this marsh, prairie and forest land. Here, 255 acres have been restored, with all sorts of trees, shrubs, flowers and grasses that are naturally found here. Expect to find walking trails – not concrete pavement. As is noted on their website, native plants tend to have longer roots and may bloom later in the spring than imported plants, but it's sure to be a treat to see when they do come to life.