Looking for your new favorite taco destination? I've compiled a list of favorites that are perfect for National Taco Day on October 4 or your next #TacoTuesday. I explored many options before making my list, and it's exciting to see how popular and beloved tacos are in Fort Wayne, Indiana. 
Top 5 Places for Tacos in Fort Wayne, Indiana
The Hoppy Gnome
Located in the heart of downtown Fort Wayne, The Hoppy Gnome is host to delicious, artfully-made tacos. Take your time browsing the menu, which features nearly 15 tacos, including a number of vegetarian and vegan options. For taco lovers, I recommend the Bob Marley and Duck Confit on your next visit—though you cannot go wrong with any of their amazing offerings! You can also choose between a corn or flour tortilla, or mix it up with bibb lettuce, to customize your taco experience.
Get a taste of The Hoppy Gnome:
203 E Berry St.
Fort Wayne, IN 46802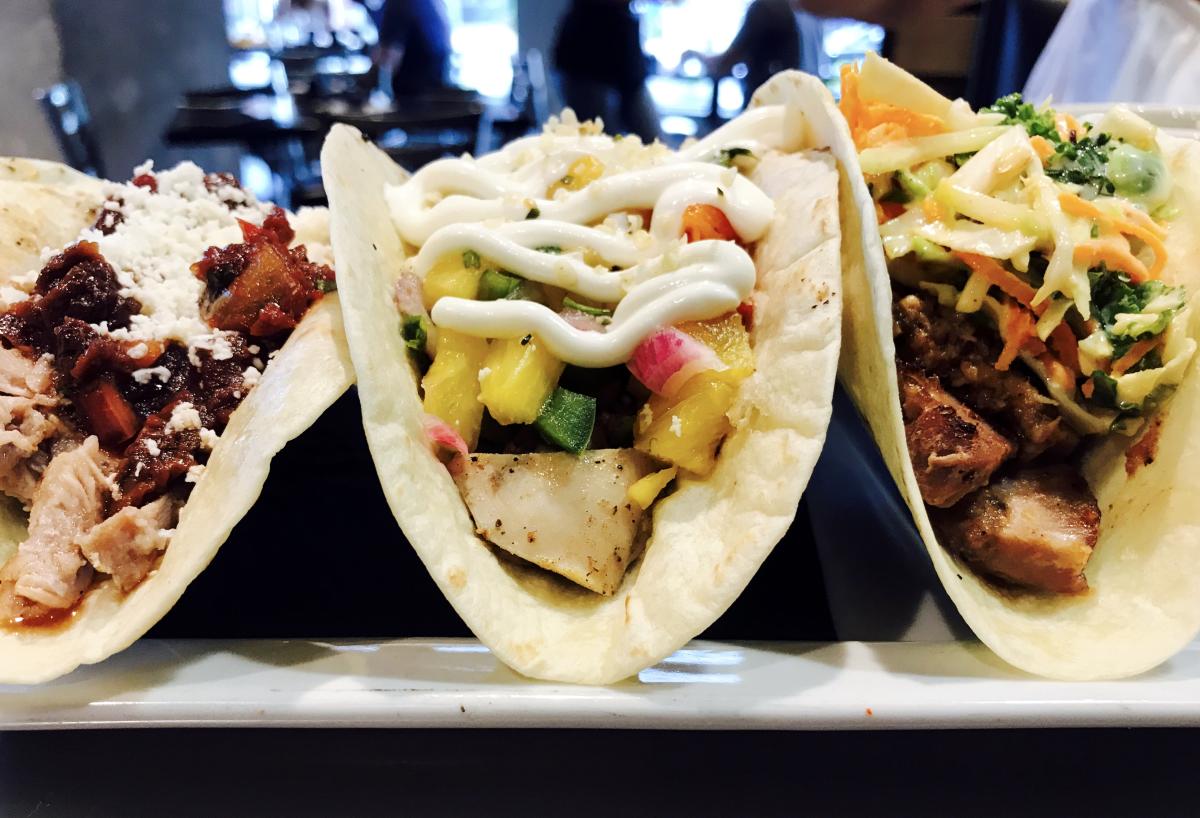 Proximo
If you're feeling a Latin flare, make your way down Wayne Street to experience Proximo. Their Street Tacos are so satisfying—flour and corn tortillas served with chicken tinga, dry-rubbed flank steak, carnitas, cilantro, onion, guacamole, sour cream, & pico de gallo. These are built to perfection, to say the least. This meal is fitting for either lunch or dinner and delivers a true Latin flavor.
See you at Proximo soon:
898 Harrison St.
Fort Wayne, IN 46802
Tacos Arandas "El Amish"
Discover one of Fort Wayne's foodie treasures when you visit Tacos Arandas "El Amish" in the Broadway Corridor. Onions, cilantro, and your choice of meat come piled high on a corn tortilla. Don't forget to squeeze fresh lime over top for an added touch of flavor. This eatery is one of the most authentic Mexican restaurants that I've ever visited, and I must recommend that you try it yourself.
Your taste of Mexico starts at Tacos Arandas "El Amish":
2012 Broadway
Fort Wayne, IN 46802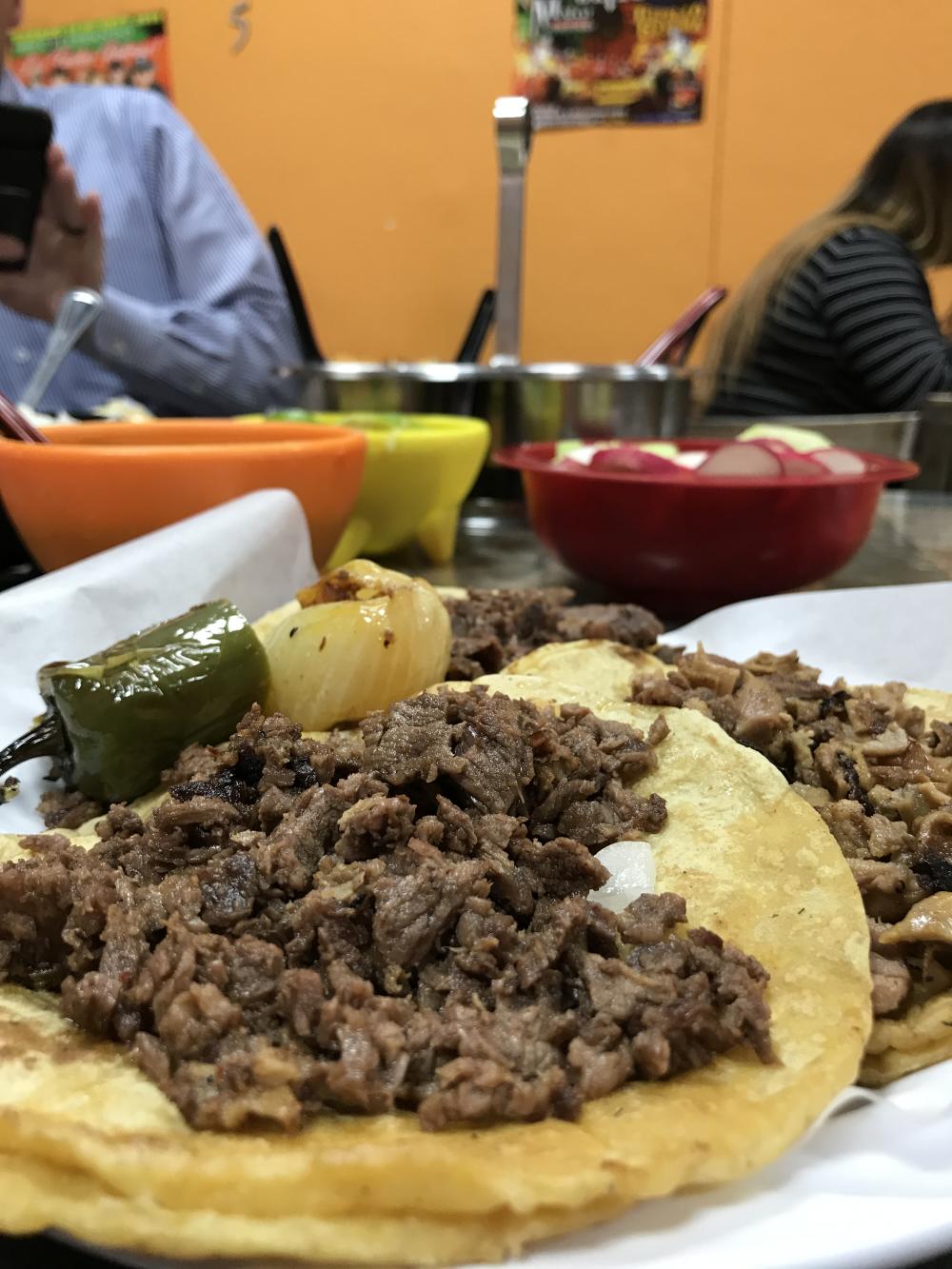 Salsa Grille
Tacos, Burrito, Quesadilla, Nachos, Taco Salad, or Bowl … oh my! Tacos at Salsa Grille are completely customizable—from tortilla choice, meat offerings, and all the toppings you could want. You might even want to resort to the Taco Salad, if you wish. The best part? Salsa Grille even features a Salsa Bar, where you can mix and match up to 12 different salsas. 
Experience authentic Mexican at these Salsa Grille locations: 
Taqueria Salsa Grille: 2031 Broadway, Fort Wayne, IN 46802
Salsa Grille North: 7755 Coldwater Rd., Fort Wayne, IN 46825
Salsa Grille Coventry: 5735 Falls Dr., Fort Wayne, IN 46804
Salsa Grille Northeast: 5709 YMCA Park Dr. E, Fort Wayne, IN 46835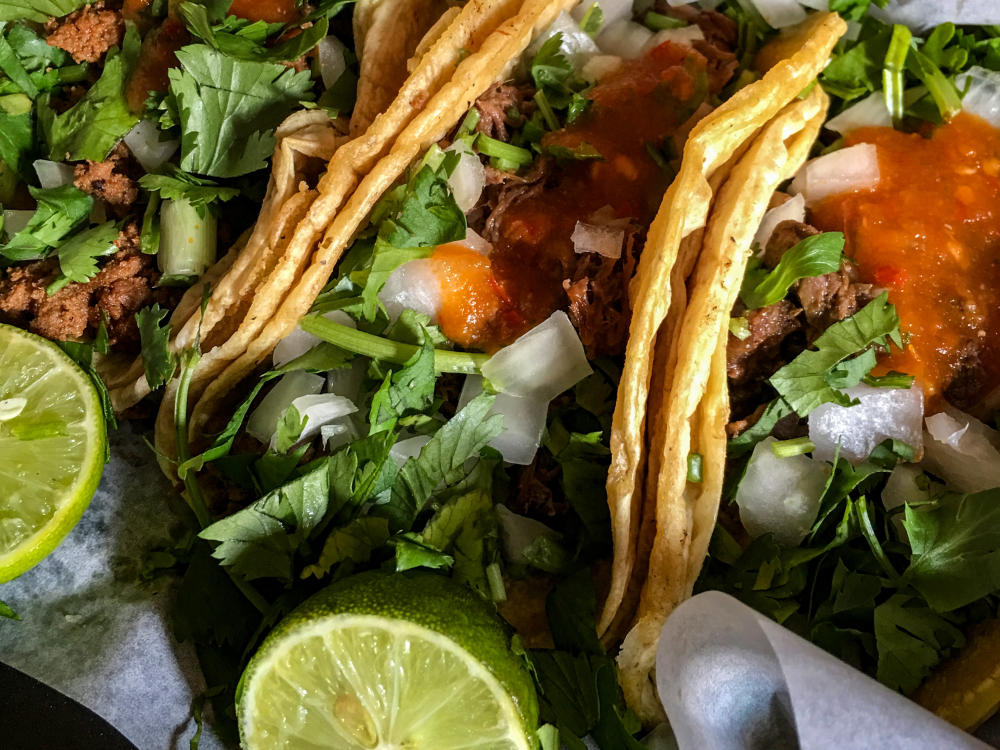 La Fogata
Found in the historic Quimby Village, discover a phenomenal taste of Mexican-style cuisine. La Fogata recently rebranded, offering a fun, modern atmosphere and even more delicious food. The inside is welcoming and cheerful, and the menu is pretty diverse. If you're looking for some of the best chips and salsa in town to pair with some of the best tacos, visit La Fogata. Plus, this restaurant sits right next to The Clyde Theatre—Fort Wayne's newest concert venue. Grab a bite at La Fogata before catching a concert at the Clyde!
Savor the best at La Fogata:
1812 Bluffton Rd.
Fort Wayne, IN 46809
Next time you're looking for a bite to eat in Fort Wayne, enjoy a taco—or several—at one of these amazing local restaurants. Before digging in, snap a photo and share on Instagram using #MyFortWayne!