Fort Wayne, Indiana is home to many great places to both eat and drink. Coffee shops around the city are places to build community and connect with all types of people. Stop at these local coffee shops before you begin your day or stop by for an afternoon pick-me-up. 
Exploring Fort Wayne, you'll discover that the coffee shops have distinct identities but will always provide exceptional service with the same, great passion.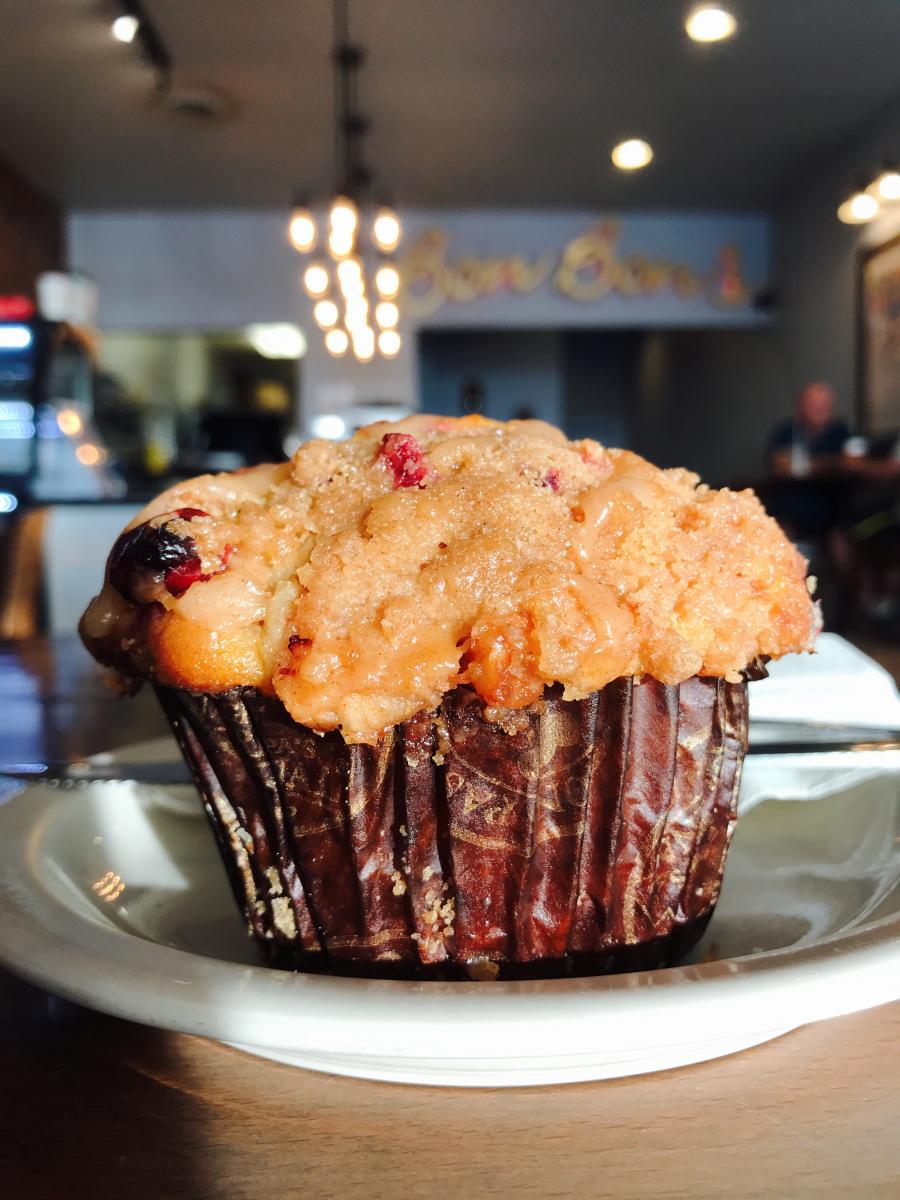 The Best Coffee Shops in Fort Wayne, Indiana
Bon Bon's Coffee
Relaxing at its best, Bon Bon's Coffee delivers a soothing, warm atmosphere. Many who frequent this place will agree that the atmosphere is so positive and enlightening.
Bon Bon's Coffee not only has great coffee options but also shakes, smoothies, and tea. The "Shoaff Shake" is one of their iconic shakes. Decorated with espresso and tasty chocolate, this is a wonderful treat for an afternoon or evening treat. Also, Bon Bon's serves mouth-watering baked goods! Take a peek at the muffins, if you insist. Blueberry, lemon raspberry, double chocolate, or many other flavors make the perfect pairing with your drink. 
Explore one of their select locations and take a deep breath of relaxation:
5712 Maplecrest Road, Fort Wayne, IN 46835
7952 W. Jefferson Boulevard, 2101, Fort Wayne, IN 46804
Purdue Fort Wayne - 2101 East Coliseum Boulevard, Fort Wayne, IN 46805

United Coffee
Upon entering United Coffee, you'll be transported to the streets of Italy. A fairly-new establishment that stepped into Fort Wayne with a European-inspired style, United Coffee serves decadent drinks including Italian espressos and delicious treats like the Liege waffles.
United Coffee has space to meet one-on-one or in more of a group style setting. One of the most remarkable elements you'll notice about United Coffee is the tan, minimalist design style. 
Make your next visit for coffee at United Coffee: 
6447 W Jefferson Blvd, Fort Wayne, IN 46804

Firefly Coffee House
Firefly Coffee House is a quaint, chipper coffee shop that hosts both indoor and outdoor patio seating. You'll find plenty of local art being showcased as well as many different colors decorating the walls around Firefly. The patio has a great amount of shade and is a great place for a relaxing evening. Firefly not only serves coffee but sandwiches, soups, cakes, and plenty more. 
Make your next catch up time with your friend at Firefly:
3523 N Anthony Blvd, Fort Wayne, IN 46805​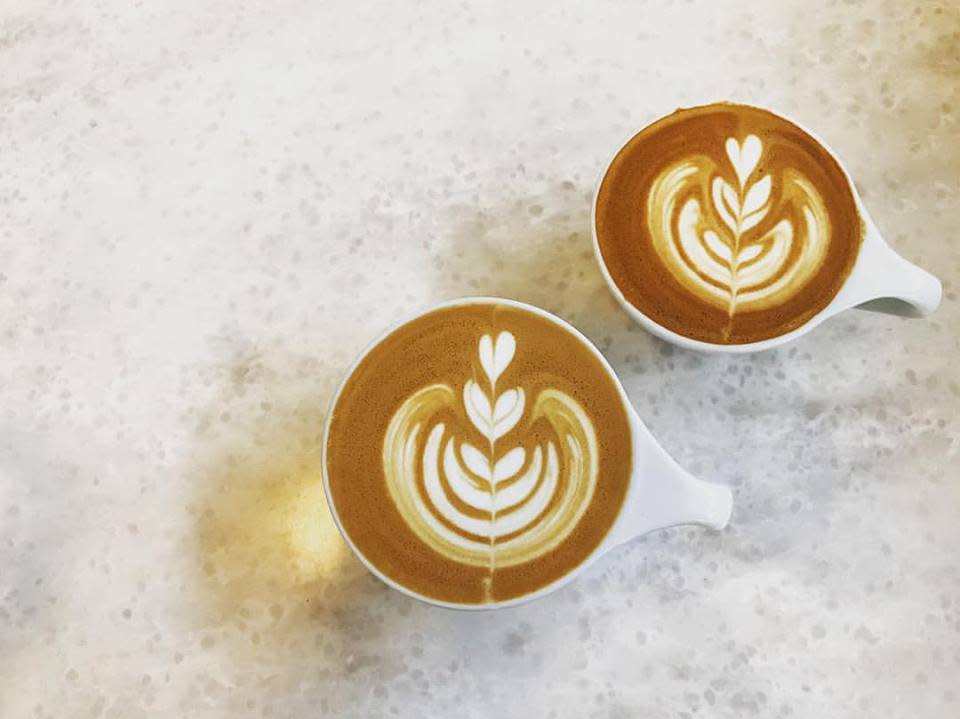 Fortezza Coffee
If you're seeking a coffee shop in the heart of downtown Fort Wayne, Fortezza is your spot. Take in the downtown area while sipping a Blueberry Tea (my favorite) or perhaps, plan your brunch at this hotspot. Snag a window seat for the perfect spot to take in downtown Fort Wayne. Chapman's Brewing Co. is also poured at Fortezza, so your brew can be espresso or filled with hops. 
Discover macarons (very tasty), friendship, drinks, and food at Fortezza Coffee: 
819 S Calhoun St, Fort Wayne, IN 46802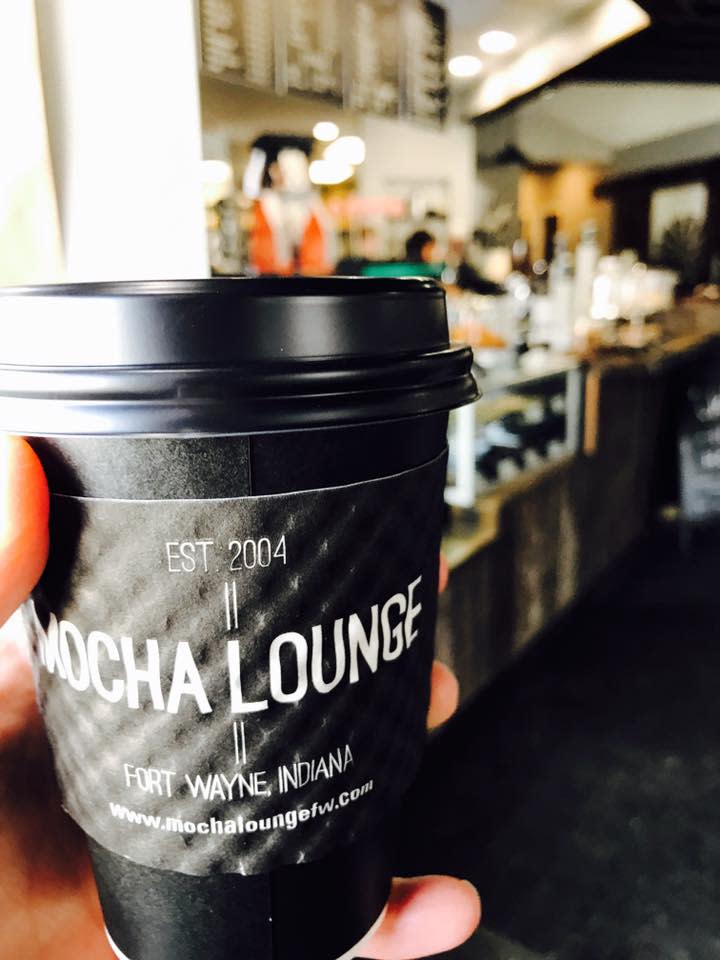 Mocha Lounge
Specialty drinks, iced coffees, pastries, and much more are available at Mocha Lounge. Designed for both smaller and larger groups, this establishment has now both north and south locations in Fort Wayne. The indoor, simple interiors make it a fantastic hot spot to meet up. Also, this is one of a select few coffee shops in Fort Wayne with a drive-thru! 
Create a community and make a visit to Mocha Lounge soon to explore one of their amazing seasonal drinks and/or made to order breakfast sandwiches: 
6511 Covington Road, Fort Wayne, IN 46804
4635 E. Dupont Road, Fort Wayne, IN 46825

Conjure Coffee
Found just northeast of downtown Fort Wayne, Conjure Coffee is home to an amazing roastery and social space. This coffee shop has a modern and simple design making it perfect for your creativity to travel. Lakeside Park is only a few blocks away from Conjure, enjoy your drink of choice to go and enjoy a walk in the beautiful park. Conjure's drinks are artfully made and created with nothing short of passion. Visiting this pleasant roastery and cafe will only brighten your day!
Extend your downtown exploration by stopping into Conjure Coffee: 
701 Columbia Ave, Fort Wayne, IN 46805
1100 S Calhoun St, Fort Wayne, IN 46802 — Inside the Botanical Conservatory!
3710 W Jefferson Blvd, Fort Wayne, IN 46802 — Drive-thru available

Friendly Fox
Anytime I walk into the Friendly Fox, I feel like I'm at home. Maybe it's because of its location being right in the middle of the lovely Southwood Park neighborhood, I just really love it.
A warm, inviting place for all to enjoy, enjoy one of their scrumptious wraps and sandwiches or settle for a refreshing cup of their housemade lemonade. You're certainly in for a treat! With an assorted menu of specialty drinks and espresso, you can enjoy yourself a cup of whatever your heart desires. 
Visit a neighborhood favorite and make memories for breakfast, lunch, or dinner:
4001 S Wayne Ave, Fort Wayne, IN 46807

Old Crown
With an extensive food and drink menu, you'll find exactly what you're looking for at Old Crown Coffee Roasters. Their menu includes a wide variety of sandwiches, soups, coffee, specialty drinks, and tasty treats. Grab your cup of coffee and take a seat in their artistic dining space or even outside on their wonderful patio. How does some freshly brewed coffee in the North Anthony Corridor sound? 
Get a taste of the unique experiences at Old Crown Coffee Roasters today: 
3417 N Anthony Blvd, Fort Wayne, IN 46805
Utopian Coffee + Kitchen
One of Fort Wayne's newest coffee shops, Utopian Coffee + Kitchen opened its doors in July 2020! Located on The Landing—a cultural, historic district coming back to life in downtown Fort Wayne—Utopian Coffee + Kitchen is already a hotspot for coffee lovers, with plenty of indoor and outdoor seating. The coffee beans are grown worldwide and roasted in-house. Find your new favorite roast, or try one of the many espresso-based drinks, and enjoy alongside breakfast, lunch, or brunch from the kitchen. Learn the story of Utopian Coffee + Kitchen!
Check out the modern vibe and find the perfect cup of coffee at Utopian Coffee + Kitchen:
118 W Columbia St, Fort Wayne, IN 46802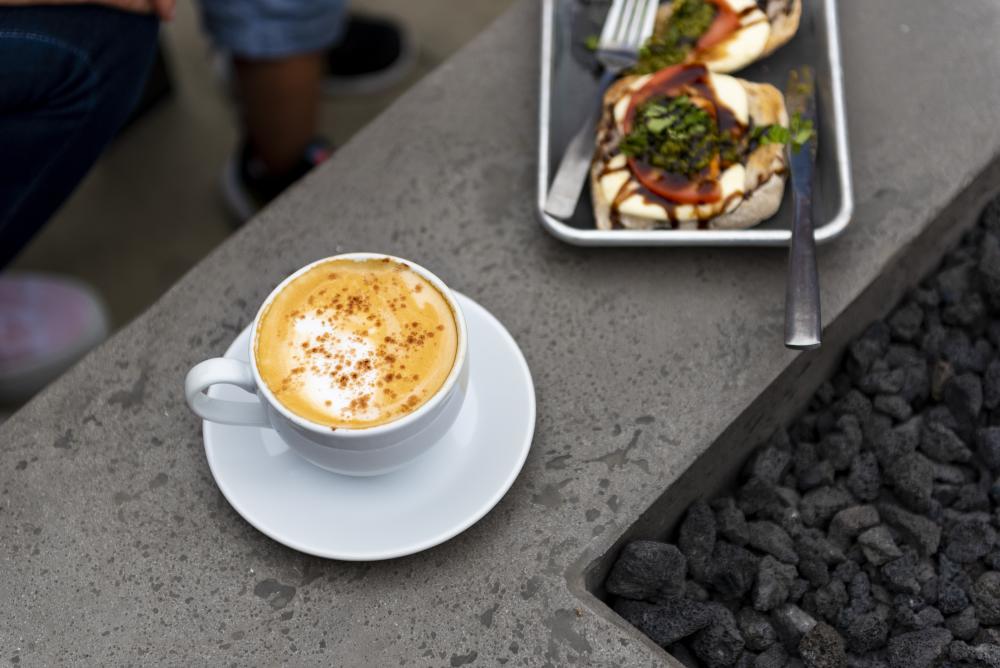 Crescendo Coffee & More
Discover this new coffee shop at Quimby Village, next to The Clyde Theatre and The Club Room at The Clyde. In the morning, this cool new spot serves Utopian Coffee (yes, the Utopian mentioned above), a wide variety of hot or iced teas, delicious breakfast sandwiches made in-house, and mouthwatering pastries from local bakeries and donut shops. Later in the day, swing by for an afternoon coffee pick-me-up, and try the handcrafted pizzas and sandwiches, ice cream, and other homemade treats! With the same owners, Crescendo Coffee & More and The Club Room share a spacious outdoor patio, so you can enjoy your morning brew in the open air.
Try Crescendo Coffee & More at Quimby Village, just outside of downtown Fort Wayne:
1806 Bluffton Rd, Fort Wayne, IN 46809

Kanela
Right next to The Landing in downtown Fort Wayne, Kanela offers delicious blended drinks, juices, coffee, and bites. Grab a seat by the window as you enjoy your breakfast and coffee with a great view of downtown. Of course, if coffee is not your thing, they have 4 different juices to keep you energized, as well as tea and smoothies. Feeling hungry? They have everything from donuts and sweet treats to breakfast sandwiches and more.
Pull up a seat or grab something to-go at Kanela near The Landing:
618 Harrison St, Fort Wayne, IN 46802
West Central Coffee
Another recent addition to the downtown coffee scene is West Central Coffee! Find them at the corner of Washington and Broadway and browse the menu for some fantastic options. Plus, Davey's Delicious Bagels now operates out of the West Central Coffee kitchen. Davey's serves up incredible steamed bagel sandwiches that you simply have to try! Be sure to place your bagel order online in advance. Your cup o' joe deserves a delicious breakfast companion.
Check out West Central Coffee in downtown Fort Wayne:
1006 Broadway, Fort Wayne, IN 46802
These coffee shops take the cake for offering quintessential coffee shop experiences. If you need another suggestion, an unexpected find is the coffee and drink offerings at DeBrand Fine Chocolates - who knew coffee and chocolate could go so well together!
Here are a few more spots we haven't tried yet: 
Anastasia's Cafe • 7121 W Jefferson Blvd • (260) 432-1133
Joe Taylor Coffee • 1507 Spy Run Ave • (260) 423-4399
Tazza Cafe • 5991 Bluffton Road • (260) 739-7272
Well Grounded Cafe • 14517 Lima Road • (260) 637-6322
What's your favorite blend? Take a visit to these Fort Wayne coffee shops to decide for yourself.
This post was originally published in September 2019. Last updated in September 2021.