Promenade Park
Cue the Confetti!
Fort Wayne, Indiana is excited to announce the opening of Promenade Park – the Midwest's newest destination!
This one-of-a-kind park joins our natural rivers to our thriving urban center and is the Midwest's newest destination for recreation, arts, and culture.
Fort Wayne's three rivers, The St Mary's, the St Joseph, and the Maumee, are a great source of entertainment, exploration and fun. Adventure the trails along the water, discover family fun attractions like the treetop canopy trail and kid's canal, and take to the water on a riverboat cruise or kayak rental!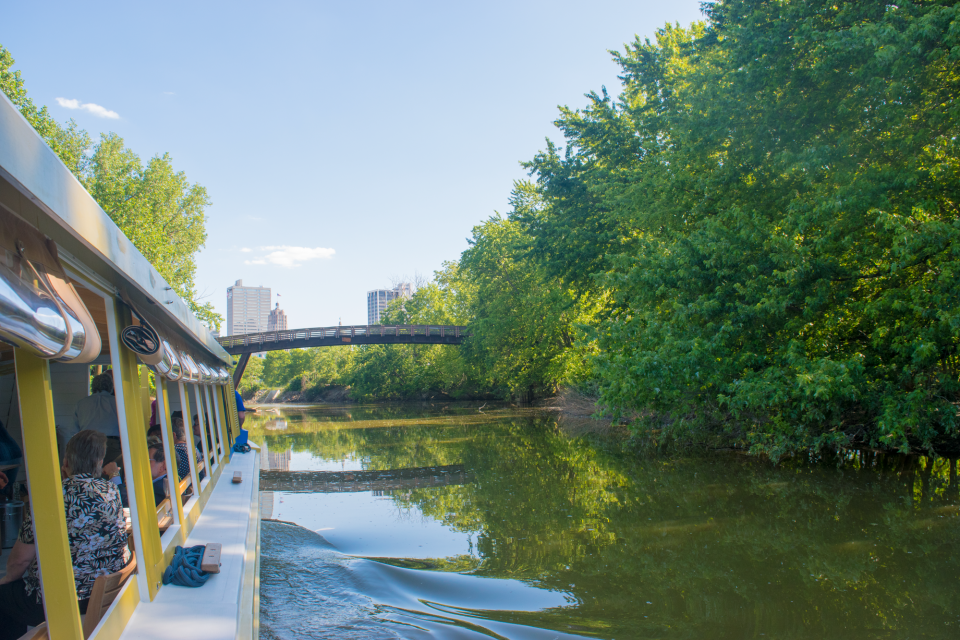 Parking
Parking for Promenade Park is available, with on-street parking, the Plaza garage, and Freimann Square. Accessibility parking is available near the pavilion along Wells Street, just off Superior Street.
In addition, for parking and access to the park all year round, parking is available with on-street parking, the Plaza garage, and Freimann Square.  (Parking Map)
Promenade Park, the first phase of Fort Wayne's transformational Riverfront Fort Wayne project, offers a unique location to help further connect Fort Wayne's rivers to downtown amenities including dining, shopping, attractions, events, and activities.
Promenade Park Features
Enjoy these fine amenties in Fort Wayne's newest park.
Plus, the Promenade Park developments only enhance Fort Wayne's current riverfront offerings including our arts and cultural experiences at Science Central, The Old Fort, and the existing outdoor recreation opportunities including kayaking, boat rides, bike trails, events and more.
We can't wait for you to experience Fort Wayne - from our rivers!
To learn more about Riverfront Fort Wayne and Promenade Park, visit: RiverfrontFW.org
Explore Our Three Rivers
In Downtown Fort Wayne, our rivers offer natural experiences in urban settings. And as they travel away from the city, our rivers provide paddlers with amazing opportunities to explore Indiana's waterways and countryside. Rent a watercraft and explore these water trails by kayak and canoe.
More to Come
As Promenade Park is just the first phase of Riverfront development, stay tuned for future private developments that include residential and multi-use buildings, and public developments.