If you're looking for an elegant dining atmosphere that will fit within your budget, Wu's Fine Chinese Cuisine may be just the place for you!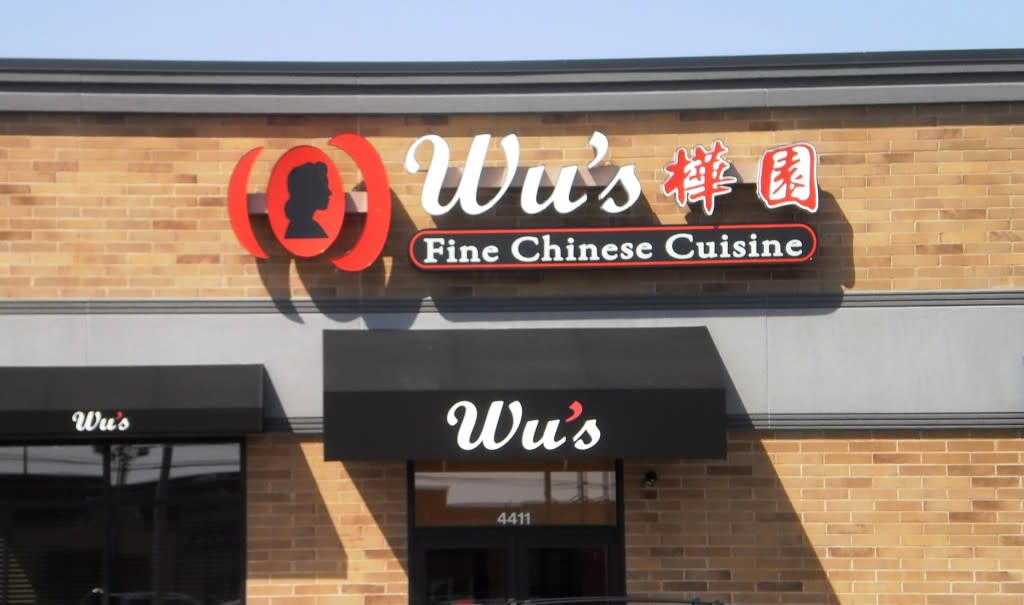 From the outside, Wu's looks like any other Chinese restaurant.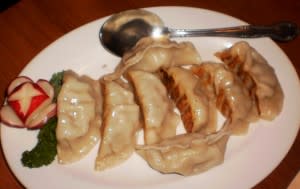 However, when my friend and I first stepped into the beautiful entryway, we quickly realized this was no ordinary restaurant!  The carved, wooden furniture, tasteful decorations and soothing music create a sophisticated and relaxed ambiance.  (View some photos of the interior here.) The restaurant is much larger than it appears on the outside.  There are several dining rooms, and one was being rented for a private party.  The tables and booths gave both customers and staff plenty of room to navigate, which isn't always the case at a typical restau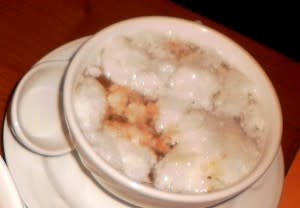 rant. Wu's menu is extensive!  I honestly was amazed at the wide selection of appetizers, lunch specials, and salads.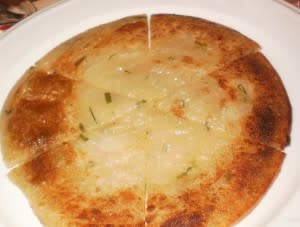 You can find traditional Chinese food items, like Crab Rangoon, Dim Sum, and noodle dishes.  There were some very intriguing menu items that I would like to try on my next visit, such as the Kung Pao Cuttlefish, Famous Tea Smoked Duck, and Shrimp with Honey Walnut.  (You can read the entire menu here.) My friend and I decided to be bold with our taste buds.  We ordered some Homemade Pot Stickers, Seafood Snow White Soup, and a Chinese Green Onion Pancake, which had the consistency of Indian naan (bread).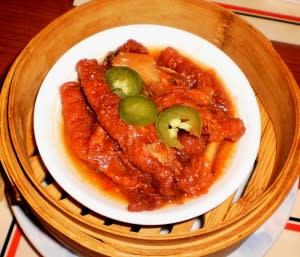 All were delicious, so we extended our adventurous side even more by ordering Sauteed Chicken Feet – a Chinese delicacy!
This was a delicious and very memorable experience, so I recommend giving Wu's a try so you can see for yourself! Wu's Fine Chinese Cuisine is located at 4411 Coldwater Rd.  You can also find it on Facebook here. Sunday – Thursday, 11:00 a.m. – 9:30 p.m. Friday & Saturday, 11:00 a.m. – 10:00 p.m. 260-483-0899