Hot chocolate. Hot cocoa. Drinking chocolate. A staple on any coffee shop menu, and sometimes a treat at many restaurants. The hot chocolate may be a forgotten drink option in the summer, but it really shines when colder weather settles in the Midwest.
On a cold winter day or cozy fall afternoon, nothing is better than taking that first sip of a still hot, whipped cream covered, thick chocolatey drink! Read on to discover your next favorite hot chocolate in Fort Wayne, Indiana.
Insider Tip: If a regular hot chocolate size is too much for you to drink, be sure to ask if a smaller size is available. Most coffee shops offer a kid's size!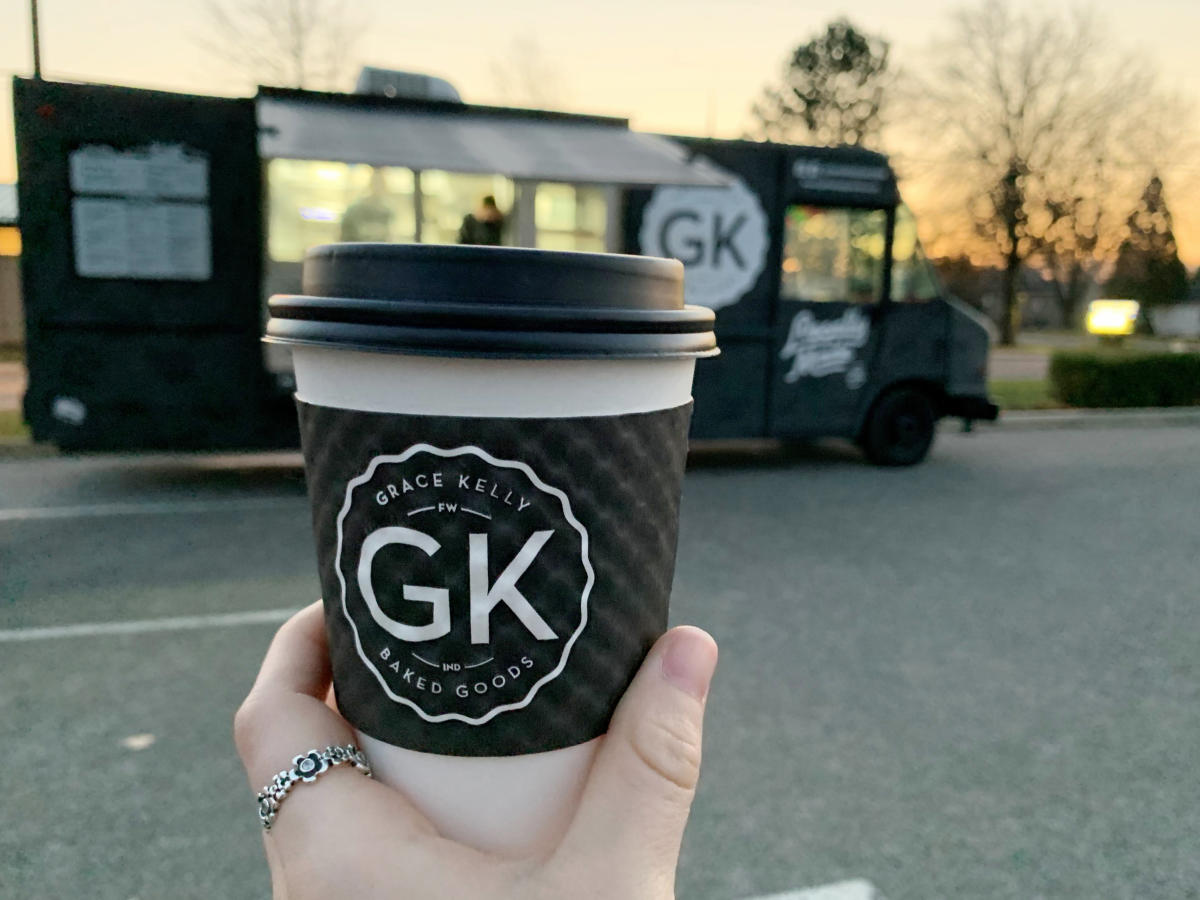 The Best Hot Chocolate in Fort Wayne, Indiana
1. Decadence & Luxury, DeBrand Fine Chocolates
First on the list for a drink that is all about the chocolate, is the DeBrand Fine Chocolates hot chocolate. Indulge in the finest luxury you'll ever taste, with this hot chocolate that's made with only the best gourmet chocolate signature to DeBrand Fine Chocolates. Choose from original, dark, or mint. Don't forget the whipped cream to top it off! Want to make your own DeBrand Fine Chocolates' hot chocolate at home, be sure to pick up their hot chocolate on a spoon.
10105 Auburn Park Dr., 5608 Coldwater Rd., 4110 W. Jefferson Blvd. Suite #D1, or 878 Harrison St. | 260-969-8343
2. Homemade but Better, Mocha Lounge
Upon first tasting Mocha Lounge's hot chocolate, I was instantly transported to sipping on a hot chocolate while searching for the perfect Christmas tree. The Mocha Lounge hot chocolate features flakes of chocolate with a frothed milk topping, and is the perfect not-too-sweet, but still sweet hot chocolate.
6511 Covington Rd. | 260-434-1999 or 4635 E. Dupont Rd. | 260-449-9267
3. Extra Fluff, GK Baked Goods
Sometimes the toppings on hot chocolate really make it stand out from the rest. Every hot chocolate from GK Pastry Truck features a homemade GK Baked Goods marshmallow. The hot chocolate is the perfect blend of sweet chocolate and milk. Marshmallow fans, this is the hot chocolate for you!
260-203-4045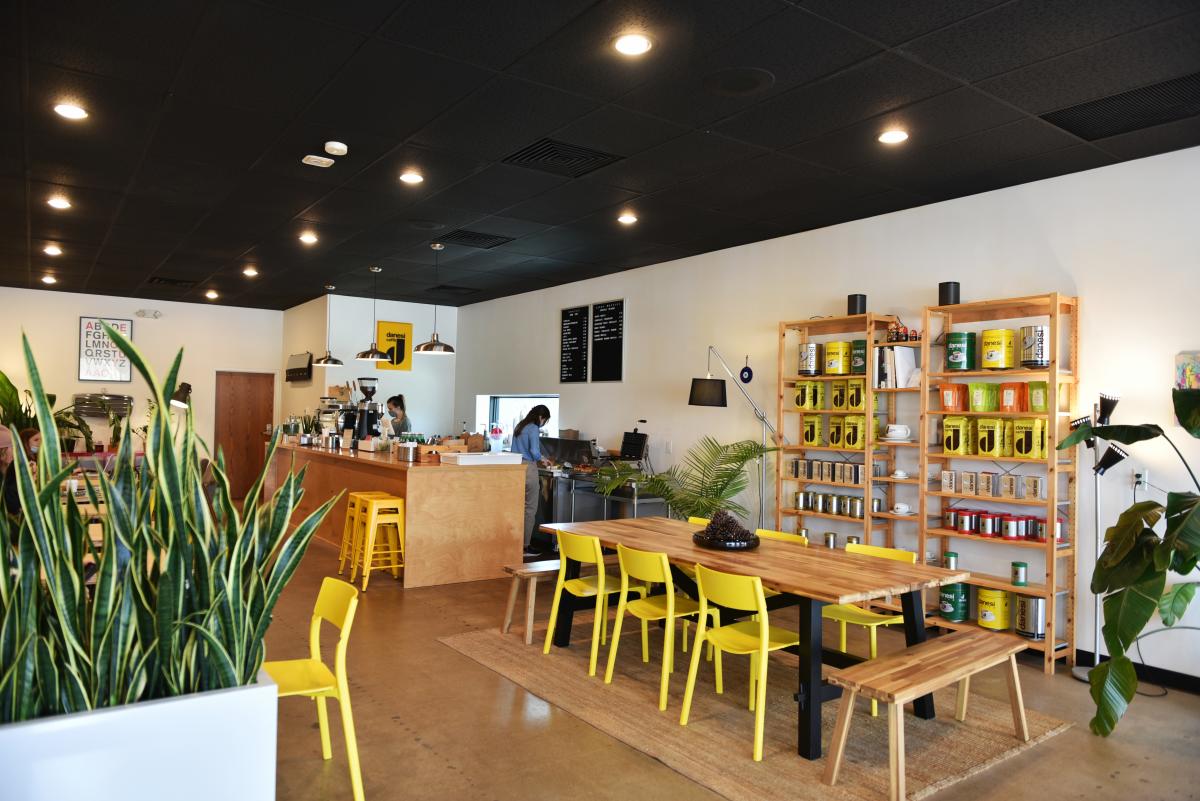 4. Italian Style Hot Chocolate, United Coffee
Need we say more than Italian? The hot chocolate at United Coffee is literally out of this world. Think thick drinking chocolate that will satisfy any sweet tooth for the whole day!
Insider Tip: Be sure to order a liege waffle when you stop here. Trust us!
6447 W. Jefferson Blvd. | 260-399-5148
5. The Purist, Fortezza
For a take on hot chocolate that still feels like a coffeehouse drink without the coffee, Fortezza's traditional hot chocolate is the pick for you. Featuring steamed milk and chocolate with froth on top, this drink is a perfect combination between milk and chocolate making it smooth and not-too-sweet!
819 S. Calhoun St. | 260-203-4103
6. Foxy Twist, Friendly Fox
Have you ever had cinnamon in your hot chocolate? The Friendly Fox's take on hot chocolate is a can't-miss. Sip on this drink, and you'll be treated to dark chocolate, cinnamon, and steamed milk goodness!
4001 S. Wayne | 260-745-3369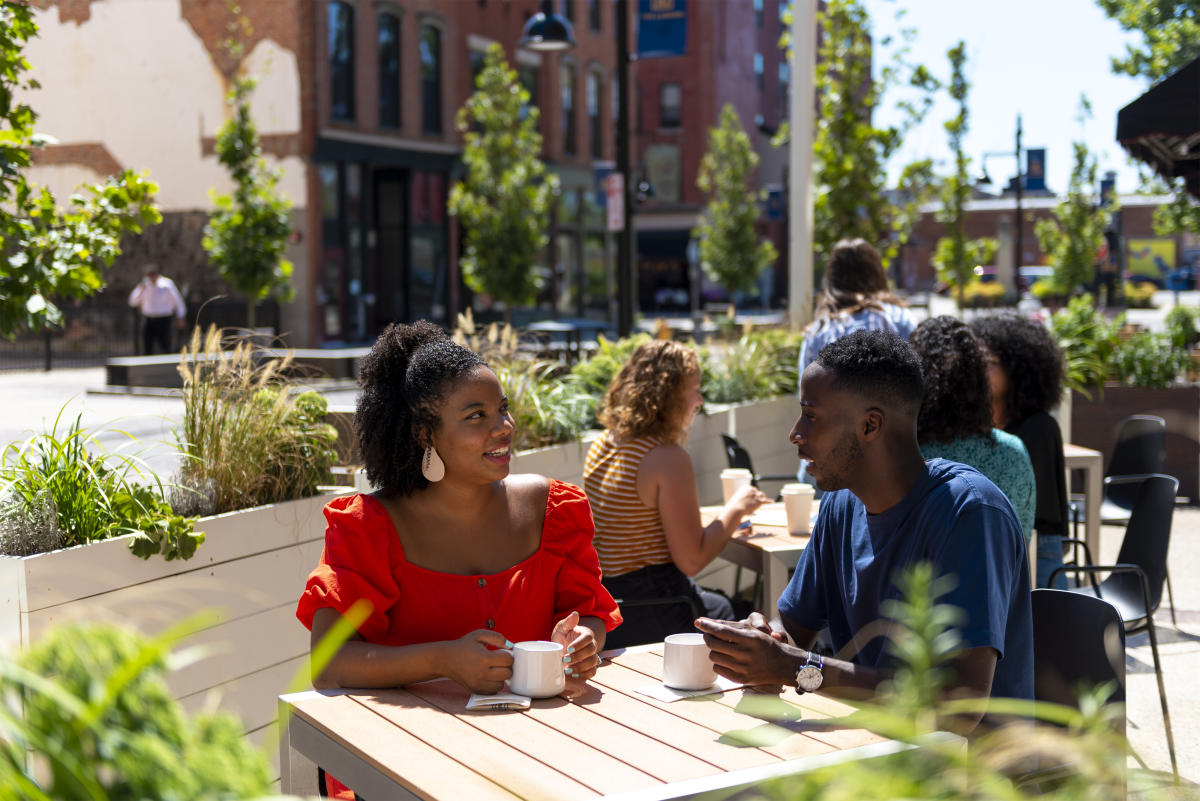 7. A Sip that Changes Lives, Utopian Coffee
Utopian's hot chocolate is another traditional blend and has the perfect smooth subtle chocolate taste topped with frothed milk. Utopian Coffee is focused on high-impact social projects throughout the world, so any drink you purchase here is a drink that gives back! 
118 W. Columbia St. Suite 201 | 88-558-8674
8. All the Extras, Firefly 
Mixing up the traditional hot chocolate, Firefly Coffee House offers many flavors for you to customize your drink. From offering Torani syrups, whipped cream, caramel, coffee ice cubes, and white chocolate there are endless options for perfecting your hot chocolate.
3523 North Anthony Blvd. | 260-373-0505
9. The Perfect Location, Conjure Coffee
Sip on this hot chocolate that features a sweet vanilla taste with a bite of dark chocolate! Plus, Conjure Coffee's location at the Botanical Conservatory makes it the perfect drink to explore the Botanical Conservatory's annual holiday display.
1100 S. Calhoun St. | 260-422-7770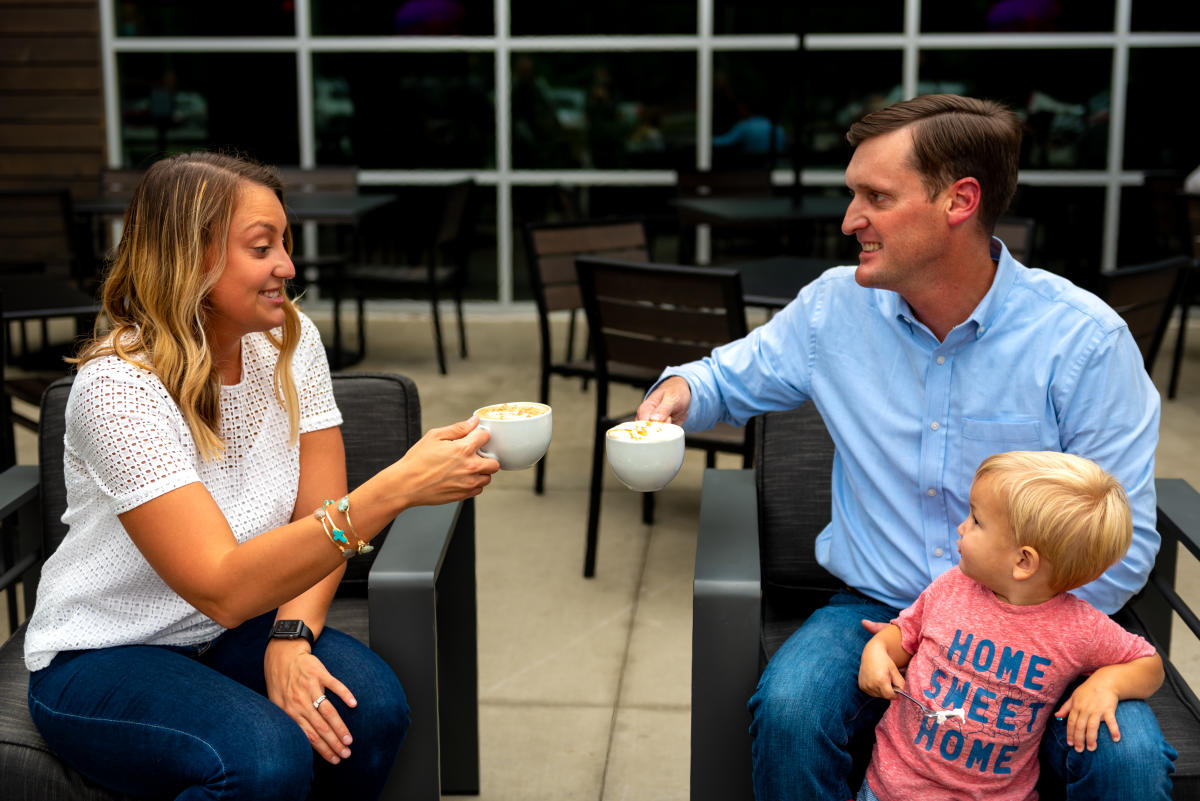 10. Double the Fun, Crescendo Cafe
Choose between regular chocolate as your base or white chocolate. Plus, this hot chocolate comes with whipped cream! Crescendo Cafe's hot chocolate feels like you're sipping a chocolate-vanilla cookie.
1806 Bluffton Rd. | 260-408-8358

Honorable Mentions
Old Crown Coffee Roasters
3417 N. Anthony Blvd. | 260-422-5282
Bon Bon's Coffee
5712 Maplecrest Rd. | 260-485-0010
West Central Coffee
1006 Broadway | 260-424-2233
Hot Chocolate Bombs
Similar to hot chocolate on a spoon, pick up a hot chocolate bomb from SweetArt by Melinda or Cakes & Curls that feature marshmallow surprises inside the chocolate ball that also serves as your hot chocolate base. 
Did we miss any hot chocolates? Let us know why we should add your favorite by emailing Marketing@VisitFortWayne.com