Are you planning a meeting or other corporate event in Fort Wayne? Make it fun with these unique team-building activities. We've got one for every season plus a bonus tour at the end!
Winter – Room to Escape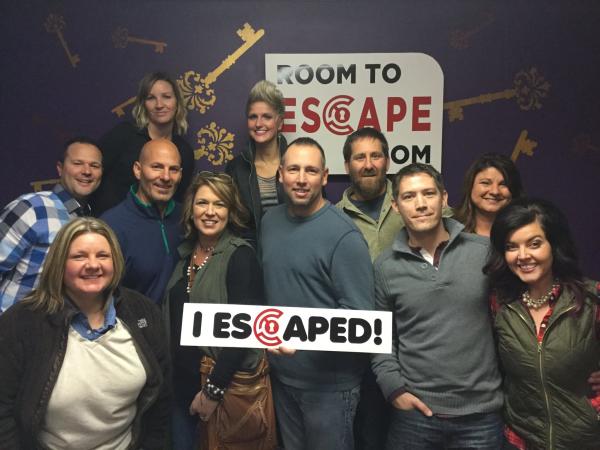 Teammates bond as they battle against the clock at Fort Wayne's premier escape room adventure - Room to Escape. Each room has a different theme and level of difficulty. Teams of two to twelve people work together to unlock clues and crack codes. You only have one hour to solve the mystery and open the final lock to escape the room. Can your team get out in time? This is a great activity for building camaraderie, and it's also great fun!
Book an escape online.
Room to Escape is located at 3734 Allen Avenue, Fort Wayne, IN  46805
Spring – Downtown Walking Tour
This is a fun way to explore Fort Wayne. Your employees will explore our Downtown scene while hunting for spots on the map we provide. Best of all, this activity is FREE! Just stop by the Visitor's Center for scavenger hunt maps or download printable maps here.  And if all the downtown exploring makes you hungry, you can grab a bite at one of the two restaurants on the tour – Fort Wayne's Famous Coney Island and Cindy's Diner.

Fall – Guided Hike
The Allen County Parks Department offers guided hikes for groups of five or more. For about $3/person your group will enjoy a hike guided by a Master Naturalist. You can also add-on optional activities to help your group connect with nature. Bring your questions, your camera, and a sense of adventure.
Call Fox Island County Park at (260) 449-3180 to schedule your hike.
Fox Island is located at 7324 Yohne Road, Fort Wayne, IN  46809
All Year Long – Distillery Tour
Tour Fort Wayne's first distillery since prohibition. Three Rivers Distilling Company is located in downtown Fort Wayne and the owners love having guests. The distiller is happy to welcome drop-in guests but recommends that you call ahead to (260) 745-9355 for larger groups. Three Rivers Distilling Company will do their best to make your tour memorable. Guests can even assist with bottling and add their own initials to the label!
Three Rivers Distilling Company is located at 224 E. Wallace Street, Fort Wayne, IN 46803
Fort Wayne is fun in all four seasons. Plan an activity that your attendees will enjoy and remember!
This post was originally published in December 2016. Last revised May 2021.