Looking for a charming little downtown to explore? Head to New Haven, a quiet suburb located just 10 minutes east of downtown Fort Wayne, Indiana.
It's easy to spend an afternoon exploring (or an evening enjoying!) this casual main street community filled with unique shopping and classic taprooms.
Explore the Best of New Haven, Indiana
Dine (And Drink!)
New Haven is known for its lively nightlife, which you can enjoy at one of these well-known taverns:
Possibly the best-known bar and grill in New Haven is Rack & Helen's, located at 525 Broadway. This family-owned restaurant features a made-from-scratch menu featuring all of your bar favorites. Dartboards, TVs, and live entertainment make this the place to be.

Trion Tavern, located at 503 Broadway, calls themselves "NE Indiana's premier craft beer destination" and their 58 available beers certainly deliver on that promise. You'll also enjoy their full menu, family room, and spacious patio.
Also located nearby you will find Carl's Tavern, Three Pals Pub, East Haven Tavern, and other options to wet your whistle and hang out with friends.
Those who enjoy Hall's family of restaurants (a Fort Wayne staple) will also want to check out Hall's Canal Tap Haus, where you will find great food, large servings, and an unmatched listing of microbrews from all over the county! A more recent addition is 330 BBQ, just minutes from downtown, featuring BBQ faves and Italian fare. 
And be sure to treat your sweet tooth at the New Haven Bakery The Daily Dose, or Rich's Café!
Shop
New Haven is fortunate to have a main street filled with unique boutiques, run by caring entrepreneurs who are working to build a shopping destination. The stores you will find in New Haven are truly one-of-a-kind and worth the drive!
The best example of this is The Edge, a 4,000 sq. ft. retail shop that sells new and vintage treasures from floor to ceiling! The store offers thousands of home décor items, in addition to project pieces and DIY supplies to help you craft truly unique items for your home. They also offer a truly unique, 30 ft. jewelry bar, where you can design your own pieces, or ask the ladies to make one for you! The Edge also offers complete salon, brow, and massage services and is run by Kathleen, the most hospitable and welcoming shop owner you will ever meet.
Just up the street, you will find Niche Market, a furniture and home décor store that offers traditional and eclectic items for your home. In addition, they offer interior design services and home visits – helping you achieve a one-of-a-kind home.

(Pictured: Niche Market in New Haven)
While on Broadway Street, be sure to browse the other charming shops including: Ruhl Furniture, Ravenswolf Emporium, Peter Franklin Jewelers, New Haven Bicycles, and several others. Check hours before visiting to plan your trip. 
Enjoy New Haven's Parks
Schnelker Park is a jewel in downtown New Haven. The park's large trees create a wonderful, shaded area to relax or play in, and Schnelker Park also has a large playground for the little ones to run, swing, and jump. Many community events are held at the park each summer, including a farmers market and live music.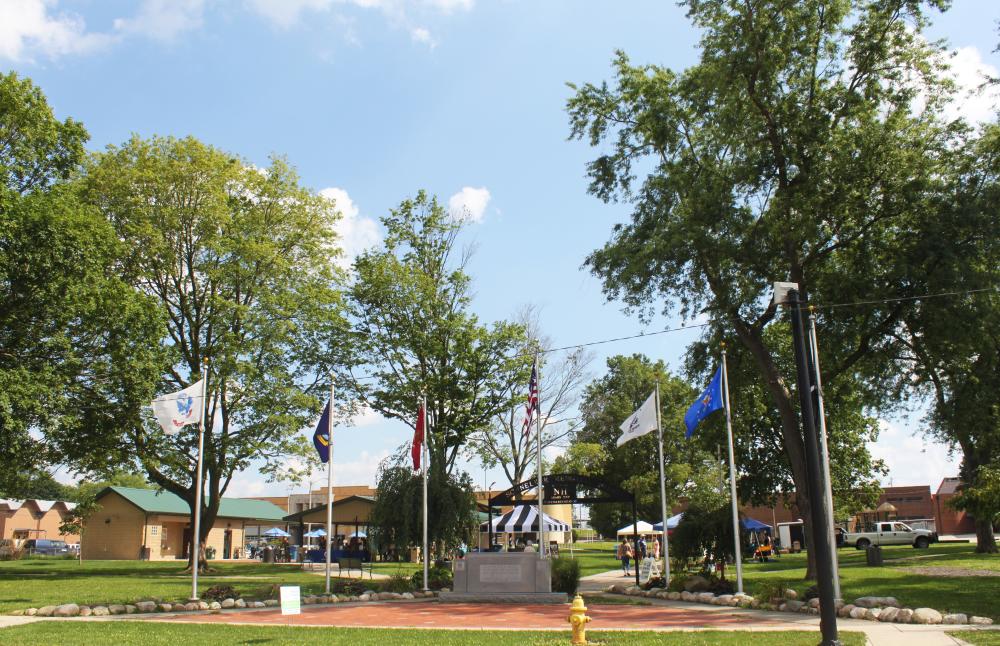 People travel from miles around to splash at Jury Pool each summer! Jury Pool features a competition pool, leisure pool, water slides, and sprayground, making it one of the best destination pools in the area. Next to the heart of downtown New Haven is Moser Park. Nestled on the north side of the city is Havenhurst Park, home to Whispering Creek Golf Club.
Just outside of New Haven, you will find Fort Wayne's Kreager Park, home to the Boundless Playground, an inclusive playground where children of all abilities can play. Kreager Park is also home to a splashpad, trails, soccer and baseball fields, tennis courts, and Rivergreenway trail access.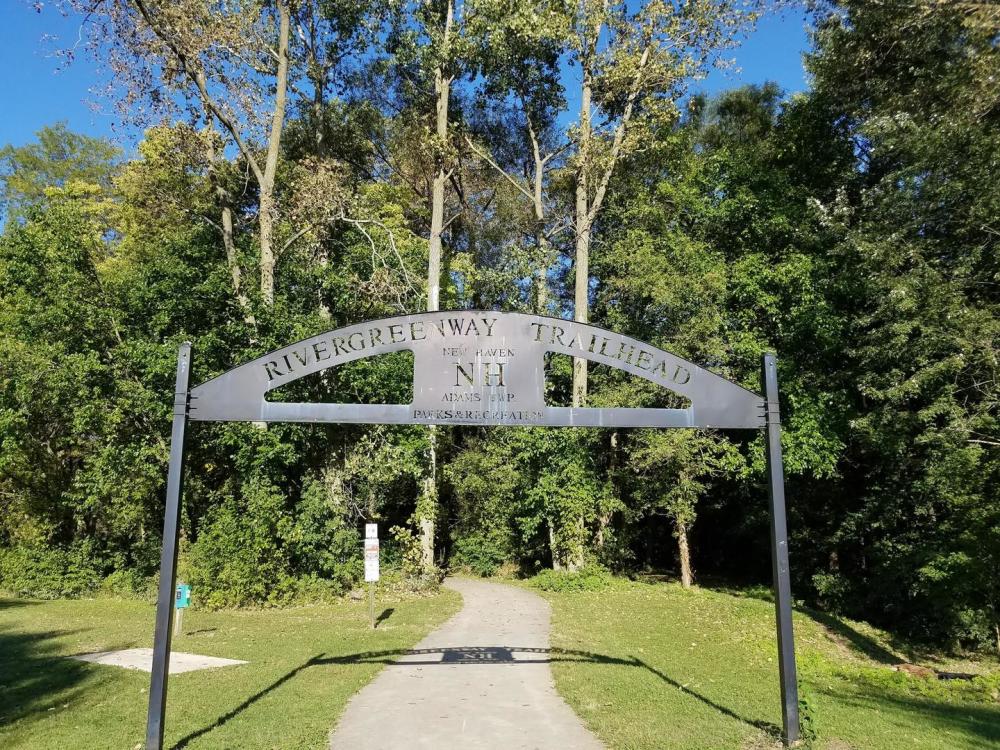 New Haven is also no stranger to public art. Stroll the streets to discover historic murals on many downtown buildings.
Spend an afternoon exploring New Haven, Indiana! Discover great places to eat and drink, hang out with friends, and find that perfect item for your home or wardrobe.
This post was originally published in October 2020 and has been updated.