Some of the most delicious food I've ever eaten was in Ciudad Obregon, which is a city in Mexico where my family and I lived for several months. After you've experienced authentic Mexican cuisine, there is simply no turning back. It's been almost a decade since our time there, yet I have not stopped chasing the aromas and flavors that awakened my taste buds there, all those years ago.
My quest has led to my discovery of my favorite Mexican restaurants in Fort Wayne. Give the city a visit, and eat your way through our Mexican fare!
The Top Mexican Restaurants in Fort Wayne, Indiana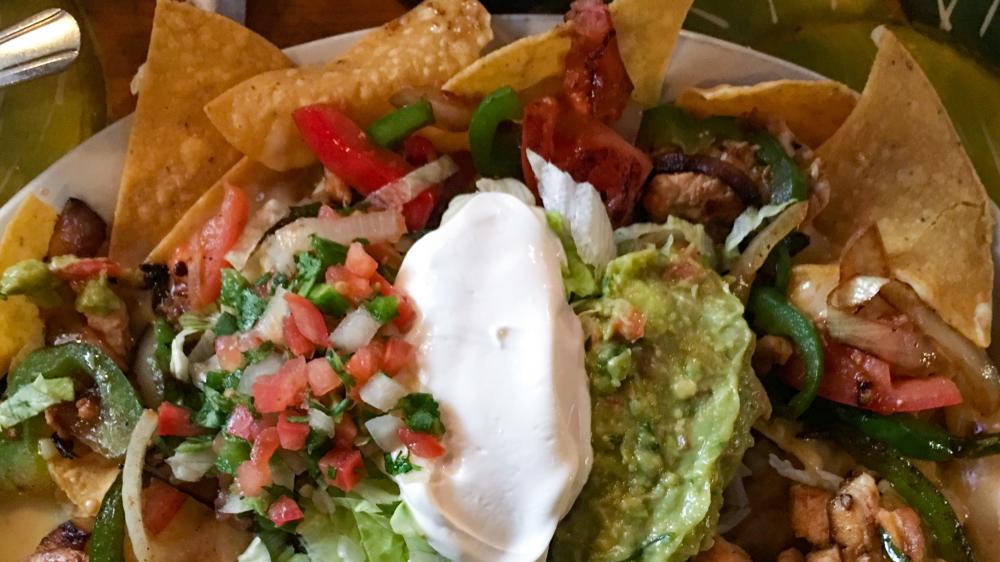 I am a die hard Cebolla's fan for multiple reasons. There are several locations throughout Fort Wayne, which makes them easily accessible. Their food is consistently good, every single time I dine there. Though this is up for debate, I find their queso to be the best in town, and my family agrees. I love a good horchata, as long as there's not too much cinnamon in it, and theirs has the perfect balance.
For years, I ordered the same entree, again and again, the steak quesadilla which is delectable. However, while dining with a friend one day, she suggested the arroz con pollo, and it is absolutely divine.
Find out everything you need to know about Cebolla's locations, hours, and pricing here.
Locations
236 Fernhill Ave, Fort Wayne
260-484-8423
602 E Dupont Rd, Fort Wayne
260-497-876
25930 W Jefferson Blvd, Fort Wayne
260-436-165
1234 N Wells Street, Fort Wayne (Don Chava's)
260-423-667
72787 Maplecrest Rd, Fort Wayne
260-485-6601

Salsa Grille
One day a friend asked me to stop by one of their locations, and she ran in to quickly grab food to go. She returned to the car with a taco salad in a shell that was golden, crispy, and fried to perfection. I brought one home to my husband, and the rest is history.
Salsa Grille is fast, but please never mistaken it for "fast food". They don't even have a freezer on the premises. I am hooked on their tortilla soup which is full of flavor with just the right amount of spice. They make a wide variety of salsas, and their guacamole is lovely. 
You can order your food online ahead of time if you'd like, but their fast service doesn't make it necessary.
Learn more about Salsa Grille here.
Locations
7755 Coldwater Rd, Fort Wayne
260-755-6905
2021 Broadway, Fort Wayne
260-420-5565
5735 Falls Drive, Fort Wayne (Salsa Grille & Chapman's Brewing Company)
260-209-5049

Bandidos
It is so refreshing to experience awesome service, and this is a strong point of this restaurant. They have an excellent reputation for treating their patrons with great care. I'd go as far as to say, they are largely regarded as having some of the best service of any restaurant in Fort Wayne. Many customers know the waiters by name and return weekly for not only tasty food but the friendly interaction.
Bandidos boasts having very fresh ingredients, many of which are locally sourced. Try their famous stuffed jalapeños. They are made from scratch with hand shredded cheese and fried in beer batter.
Locations
7510 Winchester Rd, Fort Wayne
260-478-1587
6536 E State Blvd, Fort Wayne
260-749-0485
4122 Lima Rd, Fort Wayne
260-482-9497
Any place with the word "Margarita" in the name gets a wink from me, but this restaurant is worth their salt. 
It is good to know that they have an extensive list of vegetarian options. They also serve one of my favorite Mexican desserts, the Chimi Cheesecake.
Dos Margaritas offers half-off birthday meals on your special day, and if you're there on the right day, you'll even get to enjoy a live Mariachi band.
Here's what you'll need to know.
Locations
4230 Clinton St, Fort Wayne
260-426-1118
2202 Fairfield St, Fort Wayne
260-744-6896
If you are a brunch person, you should check out their bountiful, Sunday spread. It has a multitude of selections that ensure you won't leave without being satisfied. 
They also offer fantastic specials, so be sure to check what's being offered at a discount before visiting. I'd recommend that you try the extreme nachos, and wash it down with a Blue Agave!
Find Agaves here.
Location
212 E Washington Center Rd, Fort Wayne
260-482-4282
Bonus:
Albertos – 2529 South Calhoun Street, Fort Wayne, IN 46807
el Azteca – 535 East State Boulevard, Fort Wayne, IN 46805
Tacos Aranda "El Amish" – 2012 Broadway Street, Fort Wayne, IN 46802
Indiana Mexican Bakery – 1419 North Wells Street, Fort Wayne, IN 46808
La Michoacana – 1421 North Wells Street, Fort Wayne, IN 46808