Running right through the heart of downtown Fort Wayne, the Lincoln Highway was the first transcontinental highway for automobiles. In 1913 when it was dedicated on Halloween day, the route was 3,389 miles long, spanning Times Square in New York City to Lincoln Park in San Francisco, and took period-automobiles 30 days to drive.
Later in 1928, the route was realigned in the spirit of including additional states and creating a more efficient route as more roadways had been constructed in the 15 years since the route's christening.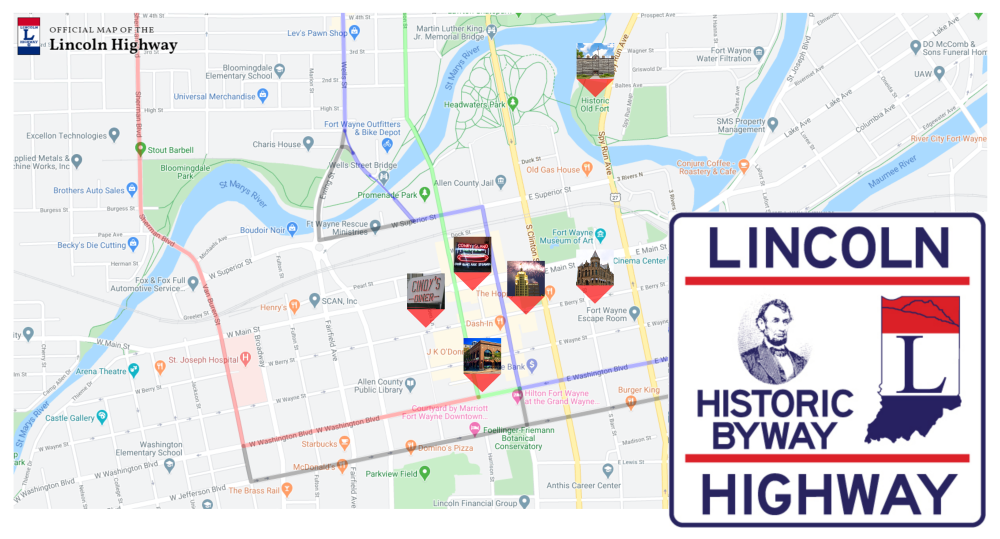 The Lincoln Highway has long been a tourism-journey with historic stops along the way and Highway Posts marking milestones along the route. Here at Visit Fort Wayne, we were excited to receive one of these original, historic Lincoln Highway Posts marking a destination for tourists who traditionally reset their car's odometer upon reaching each post throughout the route. Model A cars even joined the festivities on October 30, 2020, to celebrate the addition of this post in front of the Visitors Center at 927 S. Harrison St.
As you travel through Fort Wayne, be sure to stop at the Visitors Center for information about the Lincoln Highway, reset your odometer, and visit these Lincoln Highway destinations throughout Fort Wayne, located on the original and realigned routes:

Cindy's Diner
An original Valentine Diner, "serving the whole world, 15 at a time."
230 W. Berry Street
Fort Wayne, Indiana 46802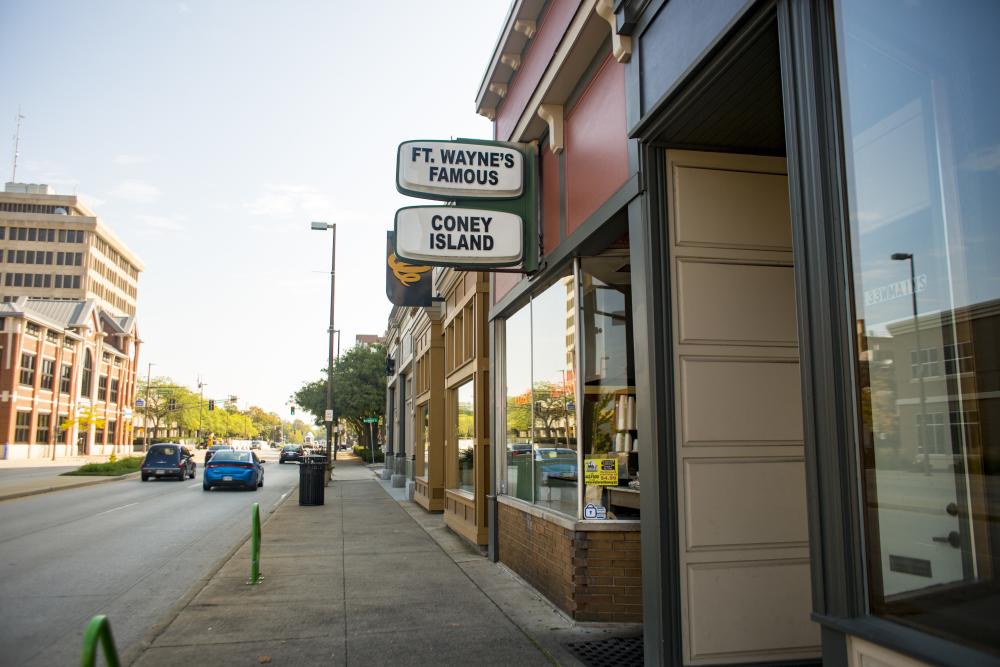 Coney Island
A 100 year old hot dog stand, serving coke in the bottle!
131 W. Main Street
Fort Wayne, Indiana 46802
Visit Coney Island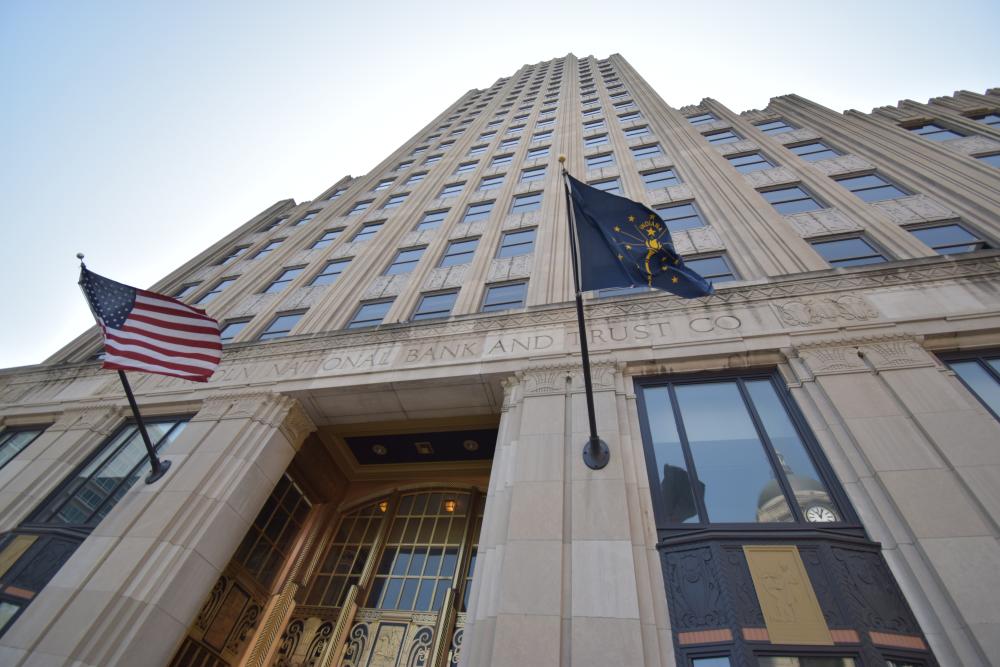 Lincoln Tower & Soda Fountain (Revitalize Health Bar)
An art deco masterpiece, still home to a classic soda fountain and sandwich shop.
116 E. Berry Street
Fort Wayne, Indiana 46802
Visit the Lincoln Tower Soda Fountain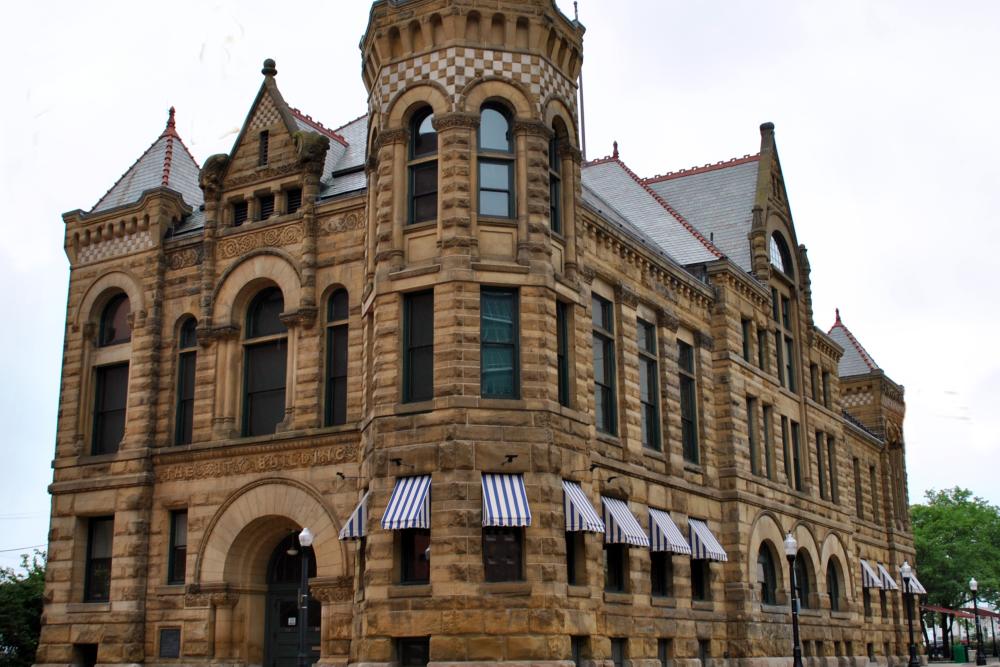 The History Center
Learn the history of Fort Wayne and Allen County.
302 E. Berry Street
Fort Wayne, Indiana 46802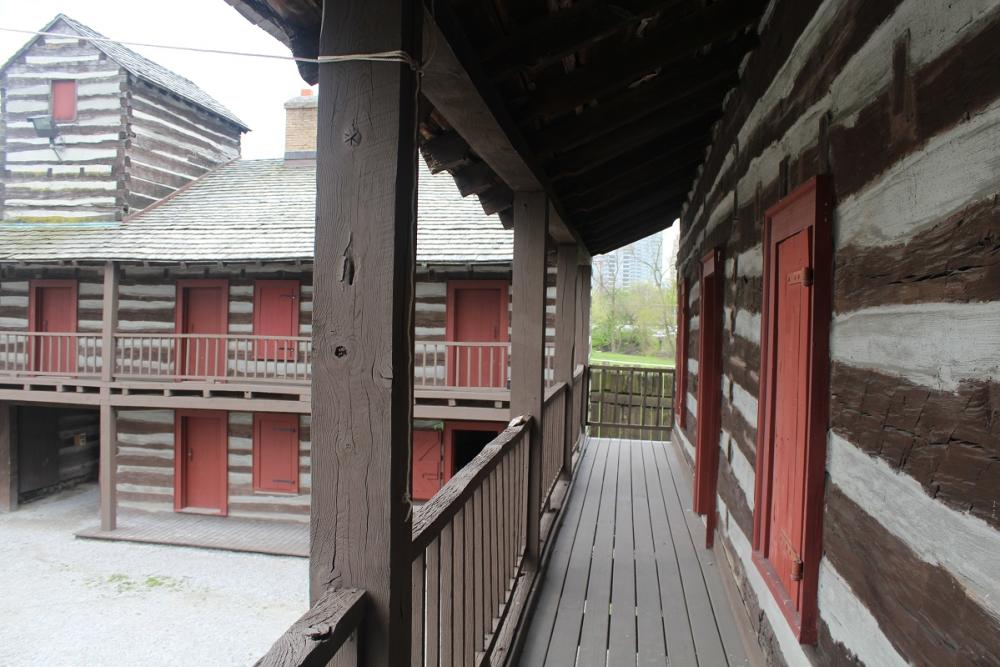 Historic Fort Wayne
A reconstruction of the 19th-century military fort, with living history exhibits and demonstrations.
Spy Run and Baltes Ave
Fort Wayne, Indiana 46802