A tasty, juicy burger in Fort Wayne, Indiana might be exactly what you need for your next meal. So many options to see and explore, you can build a burger any way you want in the Summit City! You'll find delicious burgers at different spots throughout the city, from Irish pubs to hot dog stands, offering everything from the classic, beloved cheeseburger to patties piled high with eclectic toppings. Fort Wayne truly offers a diverse range of burger options, so there's something for everyone. Read on to explore some amazing, mouthwatering selections.
8 Incredible Burgers in Fort Wayne, Indiana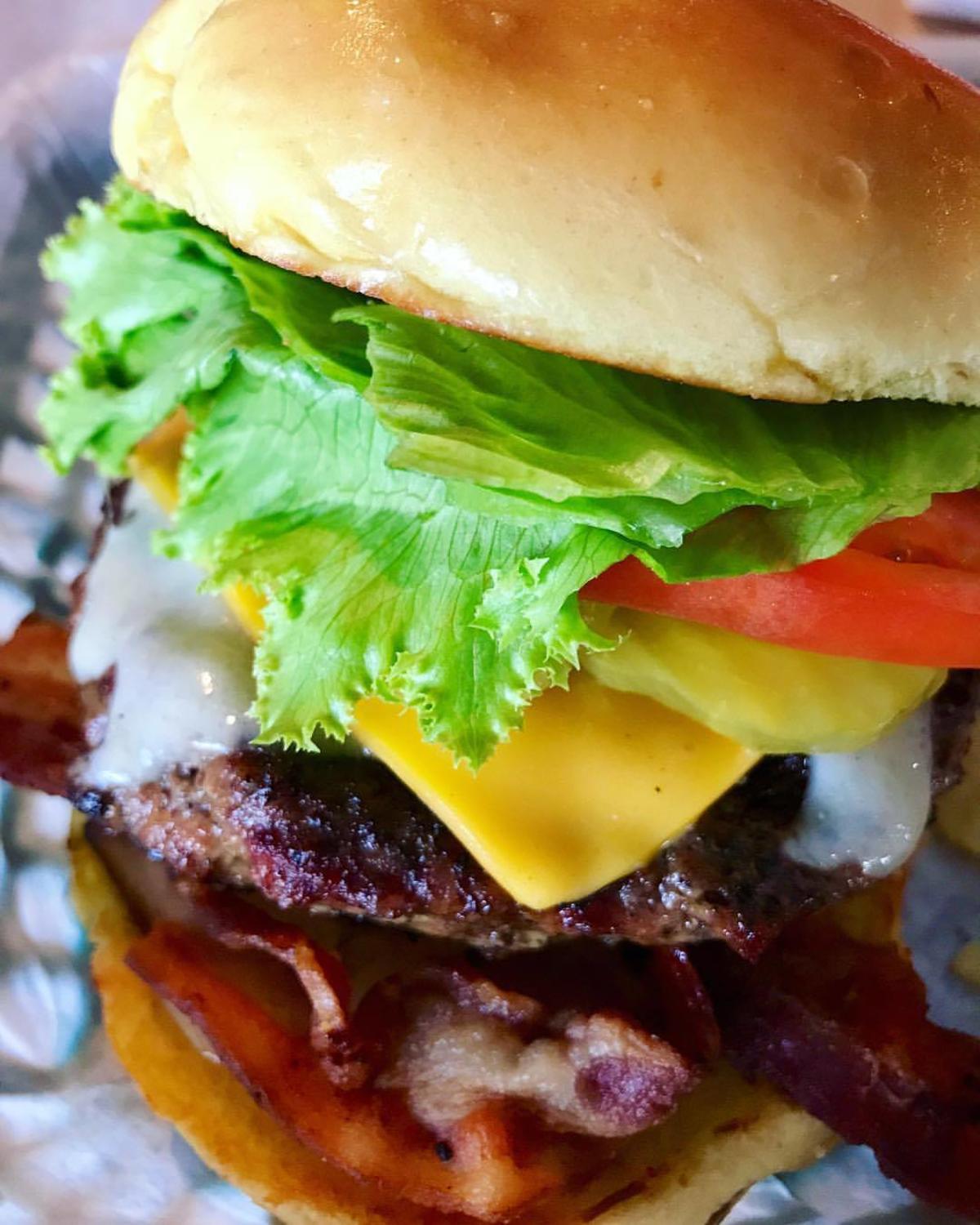 Tower Bar and Grill — Tower Burger 
Tower Bar and Grill is best known for its wings, but the Tower Burger is one of Fort Wayne's best-kept secrets. Just taking a look at this masterpiece, you'll discover that it is something you'd find in a dreamland. Explore the "Tower Burger Bar" and pick the best option for your palate. I'm one that seems to always choose the Tower Burger. ½ lb. char-grilled burger with grilled onions, mushrooms, bacon, Swiss & American cheese, and plenty more to boot. This burger pairs perfectly with a refreshing beer or soda.
Check out Tower Bar and Grill:
2403 W State Blvd.
Fort Wayne, IN 46808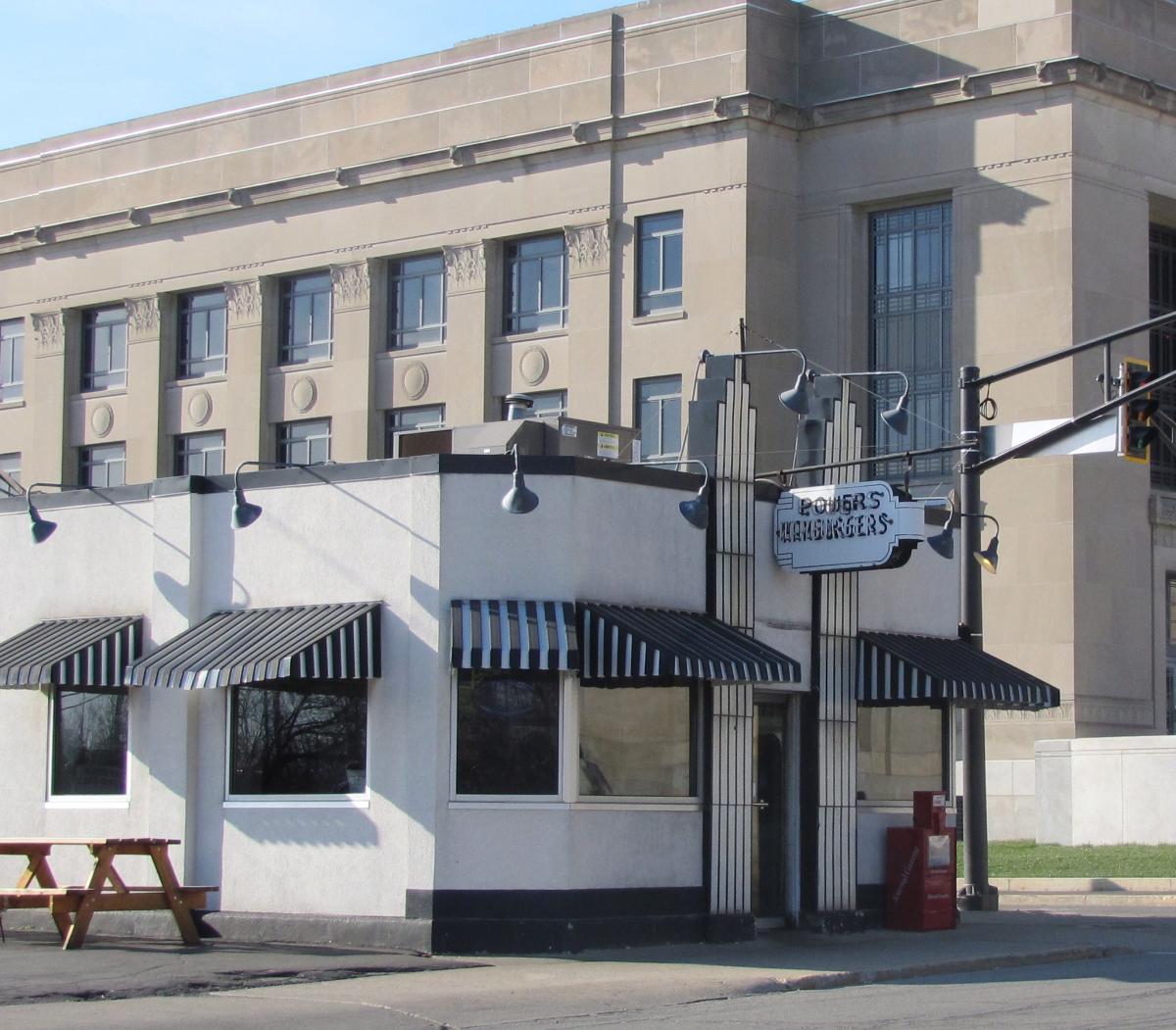 Powers Hamburgers — Hamburger/Cheeseburger
A small downtown establishment that has captured the hearts and tastebuds of many, Powers Hamburgers are truly iconic in both size and taste. Dine-in or carryout, the hamburgers are covered with a tower of onions. These slider burgers are made to ignite a mouthwatering sensation. They're just that good. 
Savor the goodness of Powers Hamburgers:
1402 Harrison St.
Fort Wayne, IN 46802


Fort Wayne's Famous Coney Island — Burger/Cheeseburger
A historic spot that has earned national attention for its legendary coney dog, Fort Wayne's Famous Coney Island also serves up an incredible burger. Coney Island has its production line down to a science, and it's pretty impressive to see. Watch your patties sizzling to perfection or enjoy the front-row view of Main Street in downtown Fort Wayne. Your burgers can include cheese as well, and whatever condiments you prefer. When you order your burger, I recommend grabbing a coney dog and a Coca-Cola in the glass bottle, too. It's a tradition! 
Enjoy a taste of history at Fort Wayne's Famous Coney Island:
131 W Main St.
Fort Wayne, IN 46802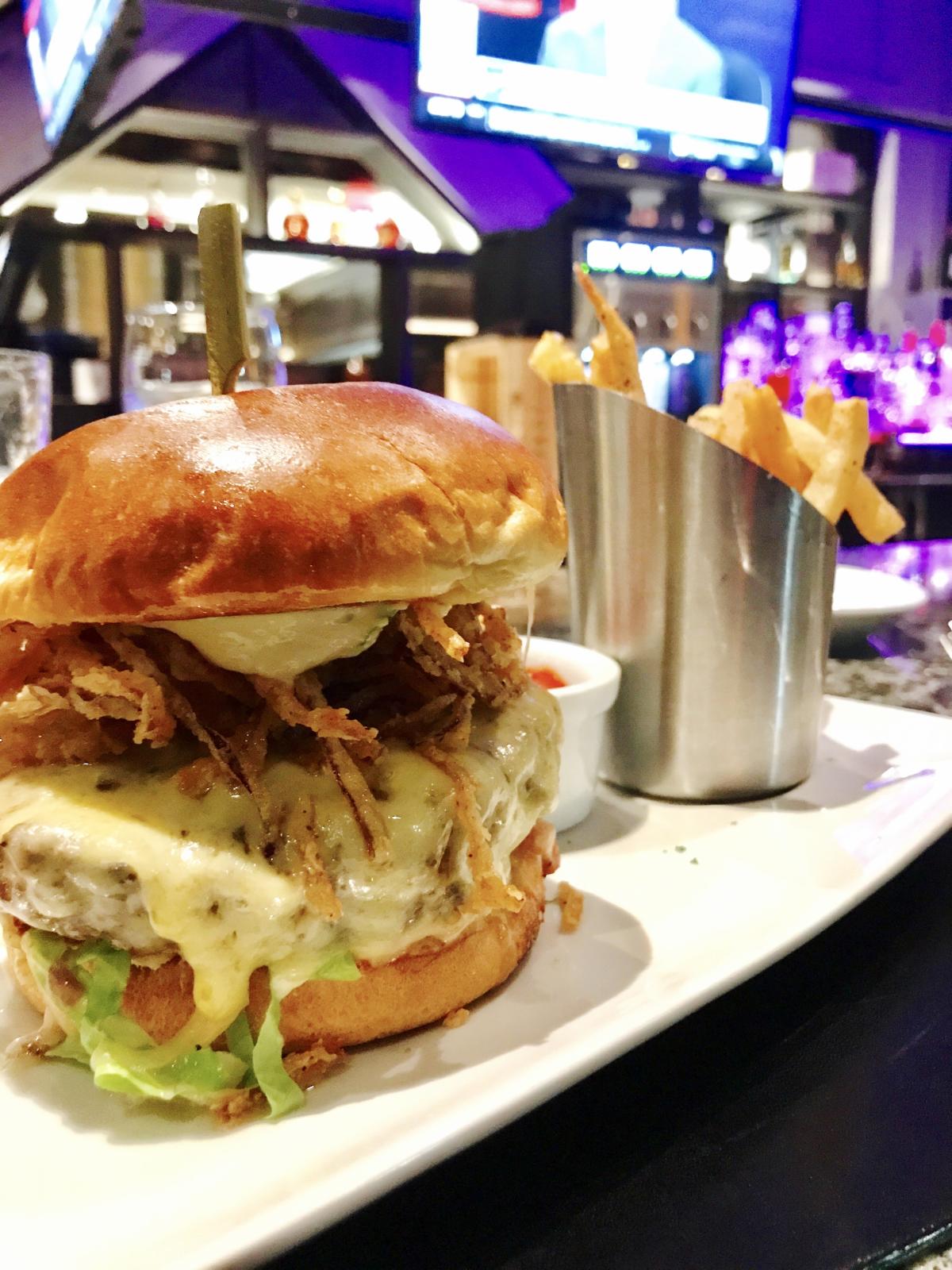 Ruth's Chris Steak House — RBar Burger
Trust me, it's as good as it looks. Order the beautiful RBar Burger at the bar inside Ruth's Chris Steak House, and you'll fall in love. This burger is designed with Ruth's Special Grind on a Brioche Bun with Havarti cheese, lettuce, tomato, and smoked onion aioli. Make sure to order it with a great draft beer. It comes with Ruth's Chris's housemade chips, by the way. So get ready for a full experience all in one tasty dish. 
If you're thinking about starting off with an appetizer, Ruth's Chris has quite an option for you. 
Make your evening plans at Ruth's Chris:
224 W Wayne St.
Fort Wayne, IN 46802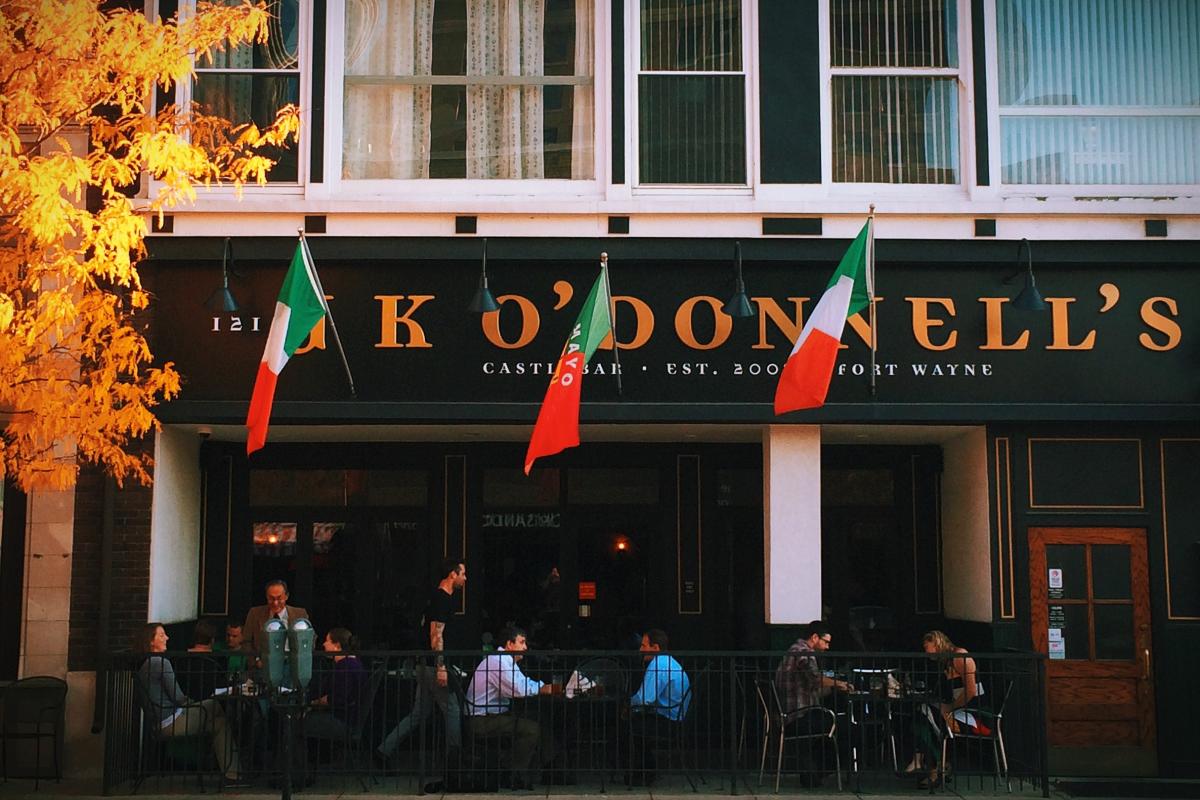 JK O'Donnell's — Cod Burger
JK O'Donnell's presents many options for burgers, but its Cod Burger has to take the cake here. A sensational taste of Irish fare, the house-made cod is topped with greens to please your tastebuds. The scrumptious burger is served with JK's Chips. Insider Tip: Ask for a side of the garlic aioli sauce for dipping. This pub is one that makes you feel right at home, so be sure to invite a friend or family member along. 
Experience Ireland in Fort Wayne at JK O'Donnell's:
121 W Wayne St.
Fort Wayne, IN 46802
Henry's Restaurant — Henry's Burger
When a burger is named after the eatery, you know it has to be good! The Henry's Burger has received plenty of outstanding reviews and truly lives up to its notoriety. Assembled on an onion bun, the 8-ounce ground beef patty is topped with your choice of cheese, lettuce, onion, pickles, mayonnaise, and German-style mustard. It's unbelievably delicious. Paired with Henry's perfectly made fries, this satisfying dish will have you planning your next visit before you ever leave the table!
Gather your friends for a trip to Henry's today:
536 W Main St.
Fort Wayne, IN 46802


Burger Bar — Cheeseburger
Say hello to Burger Bar, Fort Wayne's newest burger joint! Nestled in the heart of downtown Fort Wayne, Burgar Bar has quickly become a favorite. Both hamburgers and cheeseburgers are topped with lettuce, tomato, and—best of all—BB sauce. Be sure to order a side of fries and satisfy your sweet tooth with the Shake of the Month. Place your order at the outdoor walk-up window, or order and dine inside!
Try Burger Bar in downtown Fort Wayne:
223 W Jefferson Blvd.
Fort Wayne, IN 46802
Don Hall's Hollywood Drive-In — Big Buster
If you're looking for a classic, the Big Buster at Don Hall's Hollywood Drive-In is it. Hall's original double-decker burger is the perfect combination of cheese, lettuce, and Hall's special sauce. It's no surprise that this long-time favorite also landed a spot as one of the Top 10 Burgers in Indiana!
Looking for a few other burger options? Be sure to savor the burgers at Junk Ditch Brewing Company, BurgerFi, or Black Canyon next time you're in Fort Wayne!