Fort Wayne is a fun place. We've come a long way in the nearly four decades I've called this town home. The locals find more and more to do each year. Discover how you can live like a local in Indiana's second-largest city!
Fort Wayne Like a Local
Here's a playbook to help you enjoy your day in Indiana's second-largest city:
5 AM
– Forget about 5 AM. It doesn't exist.
6 AM
– If you're a runner, try our Rivergreenway Trail System. It's a 25-mile linear park system that showcases Fort Wayne's three rivers. If you're not in the market for early morning fitness, catch an extra hour of sleep.
7 AM
– Tune into the Morning Show with Andy & Nichole on 97.3 WMEE. It's a family-friendly morning show that airs live every weekday. The show is produced locally and you'll hear about Fort Wayne happenings, traffic, weather, etc.
8 AM
– Breakfast at Klemm's Kafe. Klemm's only serves breakfast and lunch and the breakfast is so good that I'm not even sure if they serve lunch. Their breakfast is the real deal – all the standards at a low price. Customer favorites include the sausage gravy & biscuits and the scratch-made rhubarb pie. Location: 1429 N. Wells Street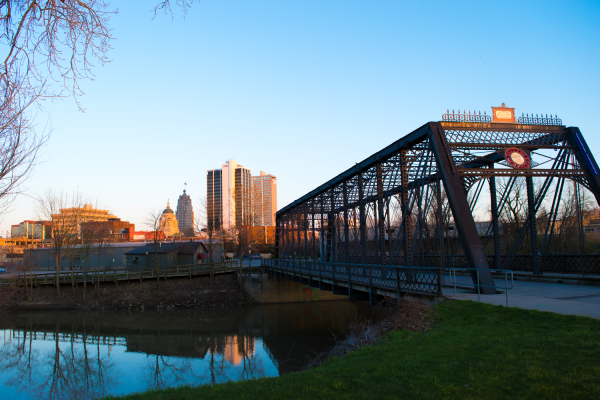 9 AM
– Stroll the Historic Wells Street Bridge. Head south on Wells until you reach the pretty bridge that crosses the St. Mary's River. The Wells Street Bridge is suitable for foot and wheel traffic – No motors allowed! It's just a short jaunt from Klemm's.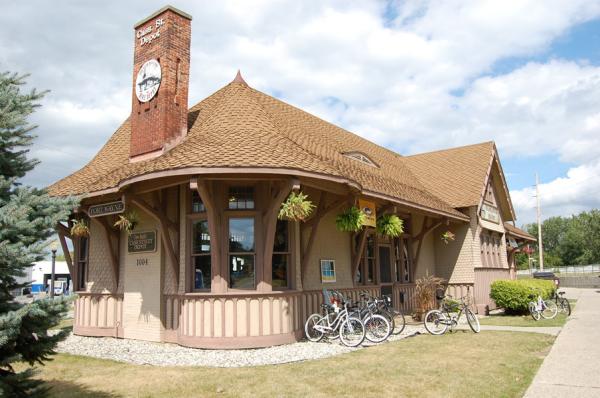 10 AM
– Rent a canoe or kayak from Fort Wayne Outfitters & Bike Depot. Do you see the building on the west side of the bridge with the rental bikes out front? That's Fort Wayne Outfitters. They have watercraft available for rent. Rates begin at two hours, with half-day and full-day trips available. Location: 1004 Cass Street
12 PM
– Enjoy a fantastic lunch at Don Chava's Mexiacan Grill. Head back north on Wells Street until you see Don Chava's on the right. I recommend the huevos rancheros. Location: 1234 N. Wells Street
1 PM
– Head downtown for an easy day hike at Headwaters Park. Kids can play in the splash pad. Headwaters is also host to many festivals and events. Location: 333 S. Clinton Street
2 PM
– Take a self-guided tour of the Historic Old Fort. Our city's namesake, the Old Fort is rich in 18th century history. It's adjacent to Headwaters Park on the east side of the St. Mary's River. Location: 1201 Spy Run Avenue
3 PM
– Peruse the exhibitions at the Fort Wayne Museum of Art (FWMOA). The venue is located in the heart of Fort Wayne's art campus and offers free parking. The FWMOA even has a kid-themed creativity room for the littles. Location: 311 E. Main Street
5 PM
– Head back to your home base (probably your hotel) and relax a bit before dinner.

7 PM
– Dinner and live music. Fort Wayne has many options on both fronts. From summer concert series to headliner concerts and other smaller venue performances, music is a large part of Fort Wayne's arts community. Plus, who doesn't love to eat!
There you have it. A beautiful, event-filled day in Fort Wayne, Indiana. You might not be a local, but you can tour like one. And, don't forget to fill your other days in Fort Wayne with many of our favorite attractions and things to do that can't possibly fit into one day.
I sincerely hope you enjoy your time in Fort Wayne. We look forward to your visit!