Part of Fort Wayne's great summer festivals, Holy Trinity Greek-Orthodox Church is hosting its 43rd Annual Fort Wayne Greek Festival! The festival is from June 22–25, but before you go, check out this insider's guide that takes you through the many great aspects of the festival! 
Celebrate Greek Fest in Fort Wayne, Indiana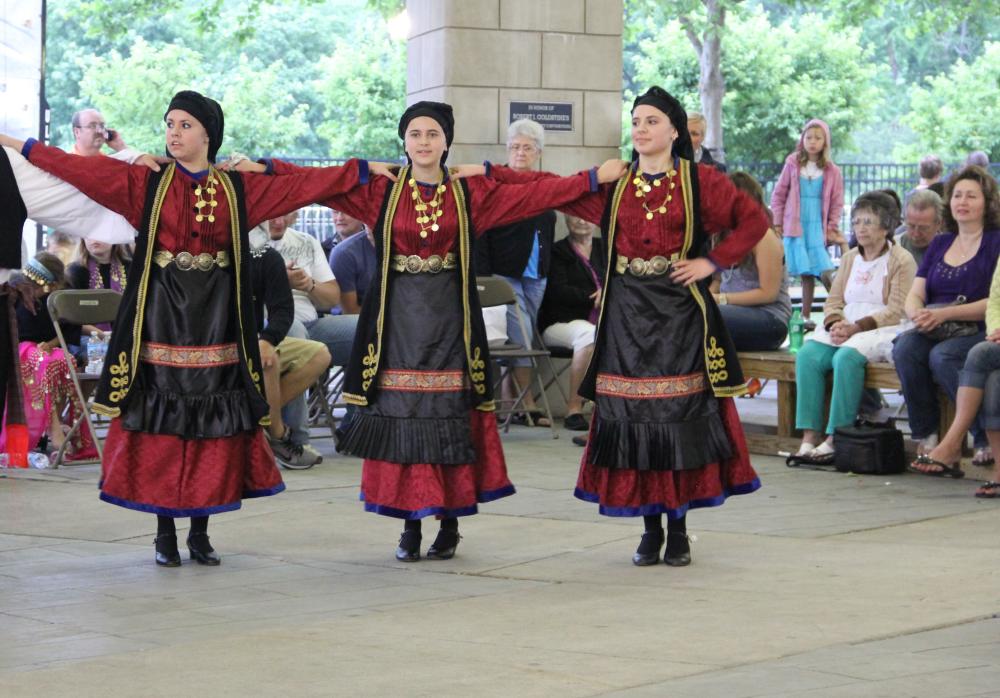 The Food
The food is definitely the most popular part of the festival. Many traditional Greek dishes are offered in the food line, and there is even an online menu so you can see your options beforehand.
My personal favorite is the chicken souvlaki dinner and the saganaki. Souvlaki is grilled meat on a skewer marinated in olive oil, lemon, and herbs. Saganaki is a Greek cheese seared on a hot grill, covered in Brandy, and set on fire. The flaming cheese is then extinguished with lemon juice and typically eaten with pita bread. 
The Drinks
Make sure to get a Greek frappe while at the festival. While I have never been to Greece myself, I hear the frappes at Greek Fest are just like the ones you can get on the streets of Athens. You can also get a cup of Greek Coffee: a strong brewed, espresso-like coffee also found everywhere in Greece. If you're not a coffee drinker, no worries! Greek Fest has soft drinks, slushies, imported Greek beer and wine, and domestic beer options.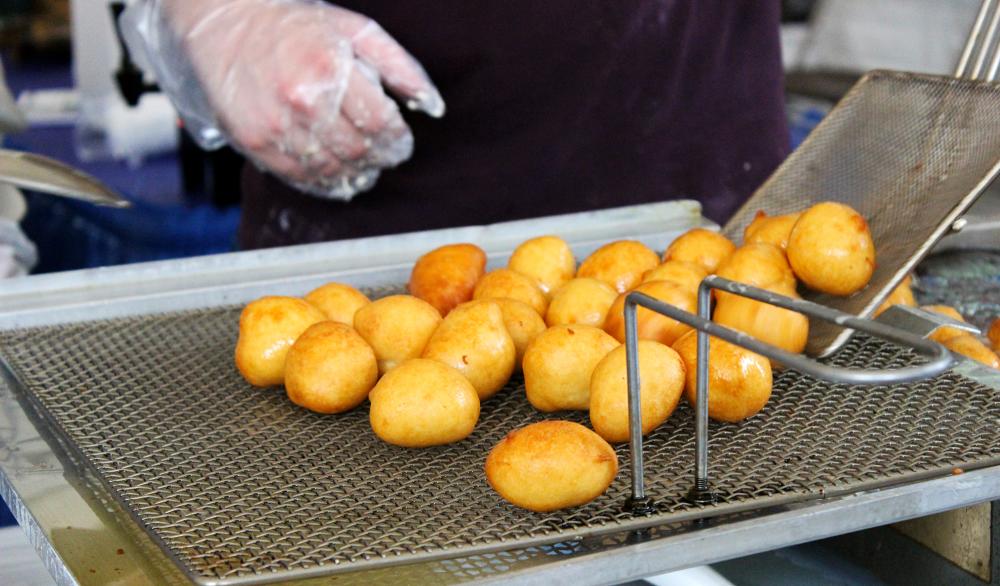 Pictured: Loukoumades — donut holes covered in honey syrup
The Pastries and Desserts
You will want to leave room for dessert! Members of the church prepare homemade pastries to serve at the festival, and they are delicious. Traditional baklava is always a safe choice, or you can mix it up with a baklava sundae.
My favorite option is the loukoumades: freshly made donut holes covered with warm, rich honey syrup.

The Entertainment
After you eat, be sure to catch the Greek Dance groups! These dancers, ranging from children and young adults, devote time to rehearse and perfect a great show. They perform traditional Greek dances that originate from a variety of different regions of Greece, and wear traditional Greek dance costumes.    

The Shops
The Greek Festival typically has a couple of booths where you can buy Greek souvenirs. A lot of the merchandise is imported from shops in Greece. Most of the jewelry will have a Greek evil eye on it which is said to protect people from evil stares and bad luck.         

The Dancing
Once the performances are done, the band will play Greek dance music and anyone can come dance. This is my favorite part of the festival. Even if you do not know the dances, it is fun to join and try it out. The most common dance is called the Kalamatiano, better known as "the twelve-step." It can be danced to multiple Greek dance songs and can be slow- or fast-paced.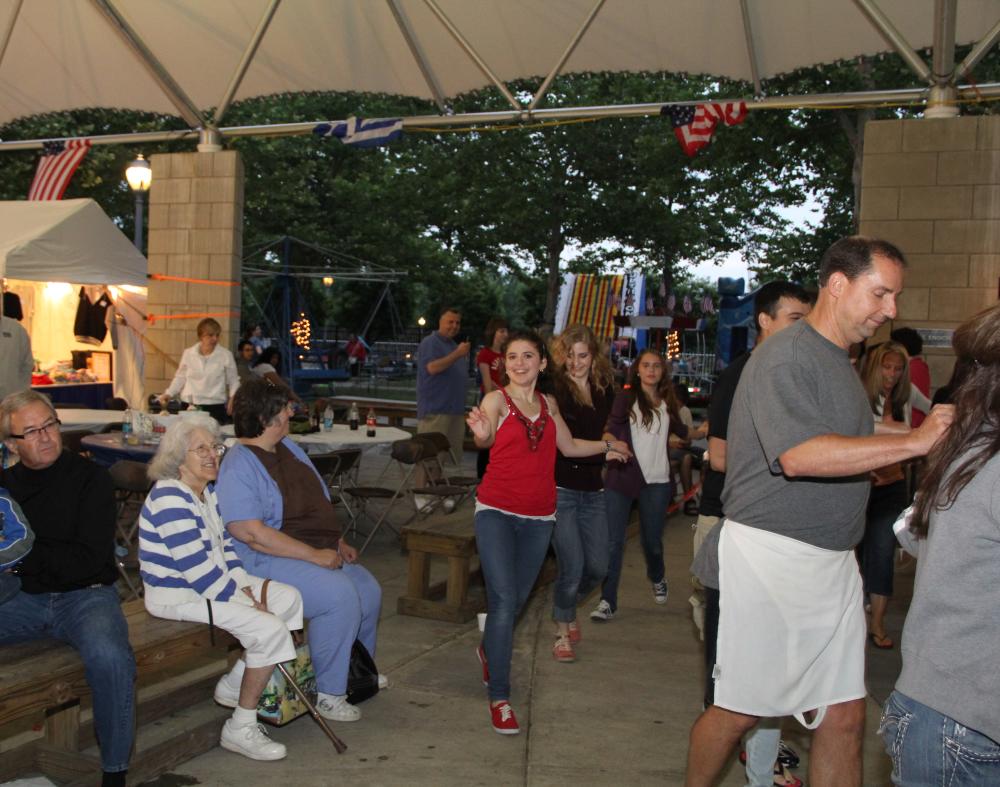 With so many food options, traditional dancing for entertainment, and public dancing for fun, The Fort Wayne Greek Festival will not disappoint. It is more than just a festival for the Greek community in Fort Wayne, it is a place for us to enrich ourselves in our culture and invite others to learn about our customs and why we are so proud to be Greek!
Hours & Admission:
Thursday-Saturday: 11am-11pm
-FREE from 11am-4pm
-$5 from 4pm-11pm
Sunday: 11am-5pm
-FREE all day!
Festival admission is FREE for children 15 and under.
Learn More