The Allen County War Memorial Coliseum has been hosting premier sporting events since it opened in 1952 and continues today, with a multitude of different options for sports event planners.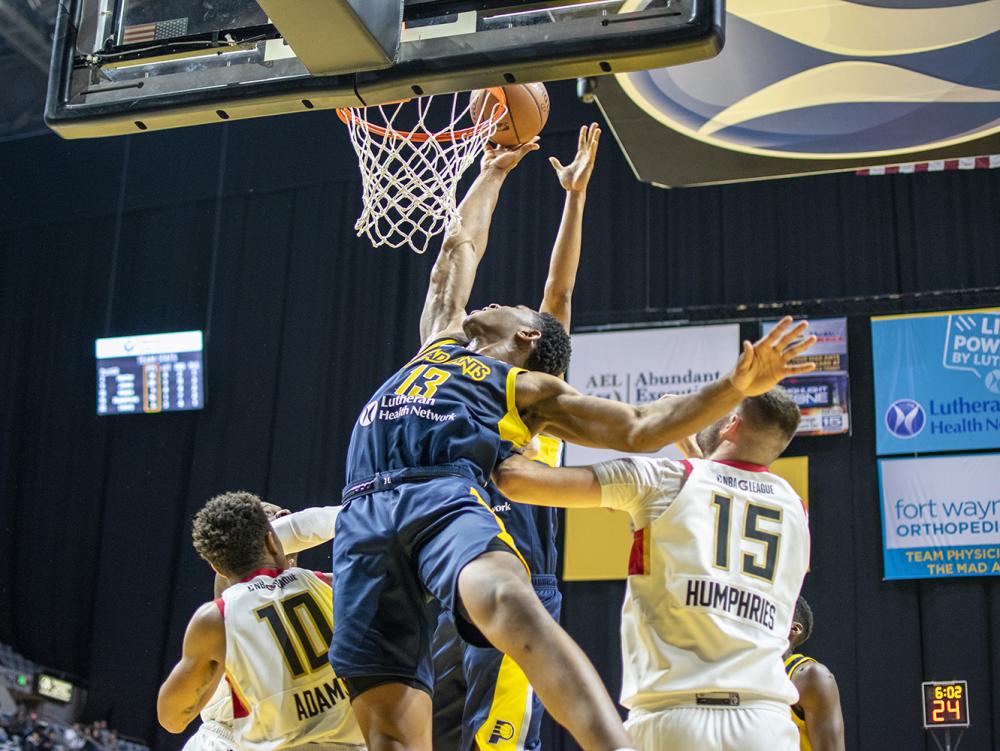 Rich History
The Fort Wayne Komets (ECHL) hockey team started playing at the Memorial Coliseum in 1952. They have won nine championships through the years, with the most recent being the 2012 Ray Miron Presidents Cup from the Central Hockey League.
The Fort Wayne Mad Ants of the NBA G-League, now an affiliate of the Indiana Pacers, won their first championship in 2014 in their 7th year of existence, sweeping a six game playoff schedule.
The Zollner Pistons, Fort Wayne's first pro basketball team moved to the Memorial Coliseum in 1952 after playing in a local high school gym. They played five seasons here before moving to Detroit in 1957.
The National Basketball Association played their All-Star game at the Memorial Coliseum in 1953 to a sell-out crowd of 10,322 fans.
Hoosier Hysteria reached fever peak when high school basketball semi-state tournaments were held at the Memorial Coliseum from 1953-1998. Capacity crowds packed the seats, and many camped out hoping to get tickets.
The NCAA Division I Men's Ice Hockey Midwest Regional was held at the Memorial Coliseum in 2010, featuring a double overtime thrilling final between Michigan and Miami (Ohio).
The NCAA Men's Volleyball National Championship was held at the Memorial Coliseum in 2000, with UCLA taking the title over Ohio State.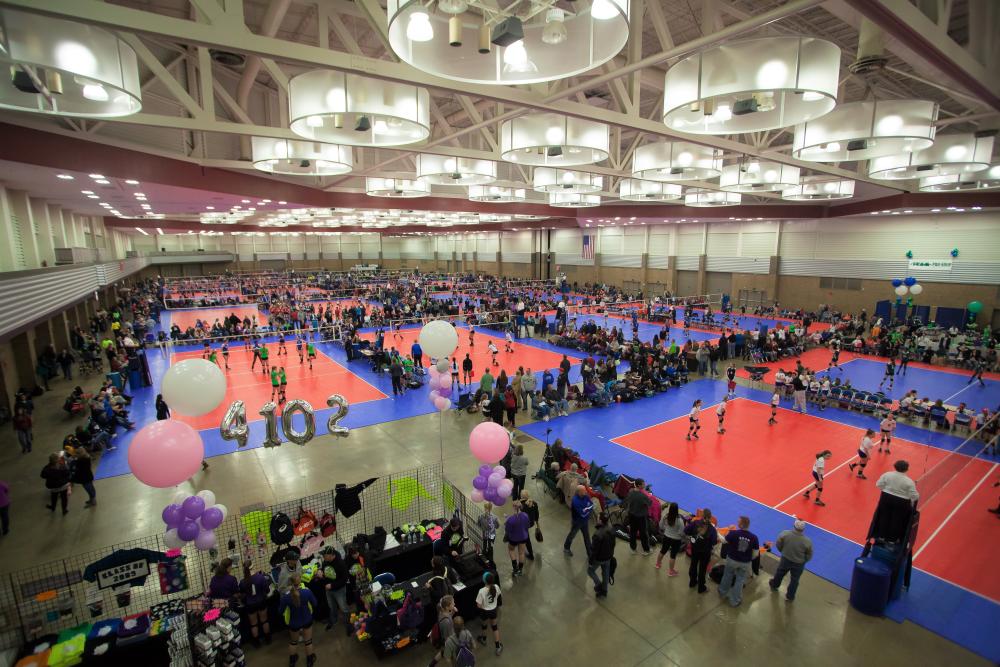 Versatile Event Spaces
As a multipurpose venue complex, the Allen County War Memorial Coliseum has experience hosting a great variety of different sporting events, including: hockey, basketball, volleyball, wrestling, roller derby and other roller sports, figure skating, arena football, rodeo and a variety of motor sports that have included monster truck rallies, midget car and kart racing, flat track motorcycle racing and motocross.
The main Arena can seat up to 10,495 for hockey and nearly 11,500 for basketball. Curtaining systems can also provide smaller capacities to event planners, giving fans an intimate view of the action. In 2018, a new 4-sided center-hung video scoreboard and LED ribbon boards were installed to enhance the fan experience.
The Expo Center at the Memorial Coliseum is an 110,000 square feet  space, which features portable telescopic seating that can seat up to 5,000 for sports events, depending on the event's needs. Volleyball events can feature 24 courts and wrestling events can have up to 20 collegiate regulation mats.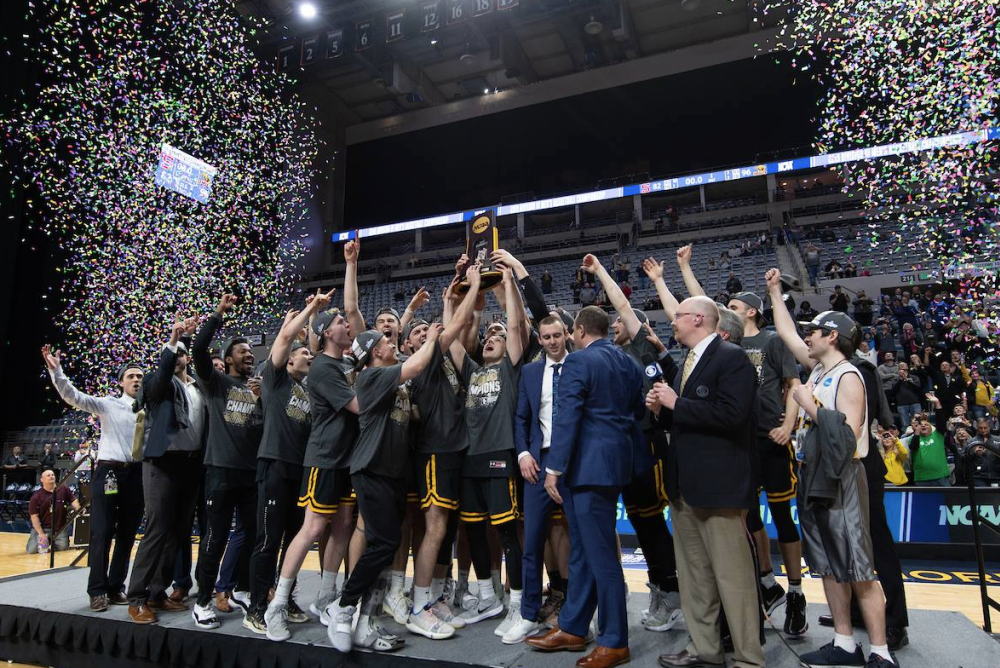 Exciting NCAA Hosting Opportunities
In 2016, the Allen County War Memorial Coliseum collaborated with local partners to submit 25 event hosting bids to the NCAA, for sports including basketball, volleyball, and wrestling. In April 2017, the venue was awarded a total of five events.
Manchester University served as the official institutional host for the NCAA Division III Men's Basketball National Championships in 2019 and will host again in 2022 at the Memorial Coliseum (2020-21 were cancelled due to the COVID-19 pandemic).
For more information about the Allen County War Memorial Coliseum and its options for sports event planners, visit www.memorialcoliseum.com or call 260-482-9502.
This post was originally published in April 2019. Last updated in April 2020.