This holiday season, find shopping markets and craft bazaars for every style around Fort Wayne and Allen County, Indiana!
Holiday Shopping Events in Fort Wayne, Indiana
From massive, two-day markets with hundreds of vendors to charming bazaars at area churches and parks, these events invite you to shop from local makers for special holiday gifts.
Find larger holiday markets right below, or keep scrolling to see a lineup of craft bazaars.

HOLIDAY MARKETS
November 5
Country Heritage Winery
Spend a day at Country Heritage Winery as you browse around 40 vendors outside, starting at the heated gazebo and down through the stage area. Enjoy a glass of wine and some delicious food while you shop! Every person who comes will receive a ticket to place in a basket they hope to win, donated by vendors. Learn more.
November 10-11
SportONE/Parkview Fieldhouse
Get your holiday shopping off to a great start with more than 100 area shops — all at one location. A two-day, upscale holiday shopping event to kick off the season. Grab a few friends and join the fun for some holiday cheer! Learn more.
November 10-11
The Garden - 3308 N. Anthony Blvd.
Find tons of great items from local artists and artisan vendors at this 4th annual market hosted at The Garden. Pick up home decor, upcycled items, accessories, jewelry, paintings, and more. Learn more.
November 11
Park Edelweiss - 3355 Elmhurst Dr.
Enjoy a German Bratwurst and a glass of Gluhwein (hot, spiced wine) as you browse two floors of creative vendors! You'll find everything from fine art, paintings, and crafts, to candles, ornaments, scented oils, and home decor. St. Nikolaus will also visit the market from 10am to 2pm for photos! Learn more.
November 17-18
GE Club at Electric Works
Discover Northeast Indiana artisans every weekend, and find one-of-a-kind creations for your holiday gift-giving! Head to the historic GE Club at Electric Works to shop small and support Indiana makers, woodworkers, jewelry designers, beekeepers, weavers, painters, and more. Learn more.
November 18
Punch Films - 200 6th St.
If boho is your style, don't miss out on more than 50 curated,boho-style vendors at the third annual market! Learn more.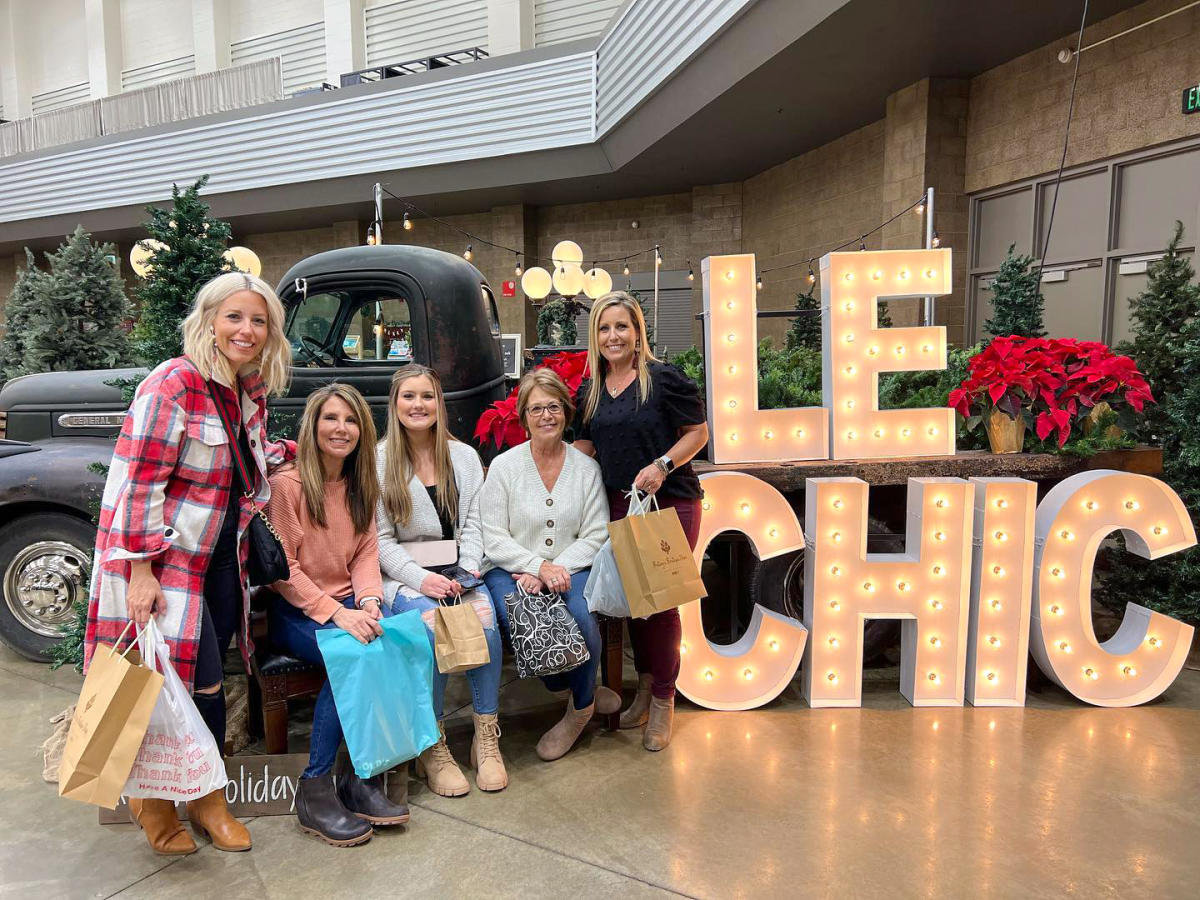 December 1-2
Memorial Coliseum
If it's hosted at the Memorial Coliseum, it has to be big. Handmade, farmhouse style, refurbished furniture – you name it. Creativity is queen here, and you will definitely want to explore. Plus, the first 200 adults in line each day receive a free, reusable tote! Learn more.
December 2
Salomon Farm Park
$5/car
There's something for everyone at this annual favorite event — from dog sledding demonstrations to wagon rides and a visit with Father Christmas. The fun includes an exciting holiday market this year! Remember to wear warm clothes, as this is an outdoor event. Admission is $5 per car – the last car is admitted at 4:30 p.m. Learn more.
View dates
Arts Campus Fort Wayne
For several days this holiday season, visit the Arts Campus to find seasonal gifts at this holiday village hosted by the Fort Wayne Ballet. Learn more.
November 25, December 2 & 9
Arlink
Browse a curated marketplace with fine art, contemporary craft, and handmade goods! Shop for pieces from 10+ local and regional artisans at Artlink's Winter Market — three Saturdays this holiday season. Browse the items from 10am-4pm, and while you're there, check out their Curated Shop and Cup Exhibition & Sale for some additional gifts. Learn more.
CRAFT BAZAARS
November 4 / 9am-3pm
St. Aloysius Catholic Church - 14623 Bluffton Rd.
Don't miss the 3rd annual St. Aloysius Craft Show, featuring a variety of handmade arts and crafts along with great food, baked goods, a coffee bar, and more! Sip your favorite coffee beverage and do some shopping. Learn more.
November 11 / 9am-2pm
Saint Joseph Hessen Cassel School - 11521 Old US 27
Shop for traditional Christmas items, art, hand-crafted jewelry, candles, wood items, home decor, and more. Concession stand will also be open! Learn more.
November 18 / 9am-3pm
Northrop High School - 7001 Coldwater Rd.
A tradition for more than 30 years, the Northrop Craft Bazaar has been one of the largest bazaars in the area, featuring exclusively handmade merchandise. The event is hosted by the parent booster organization of Northrop's instrumental student programs, supporting groups like the Big Orange Pride Marching Band. Learn more.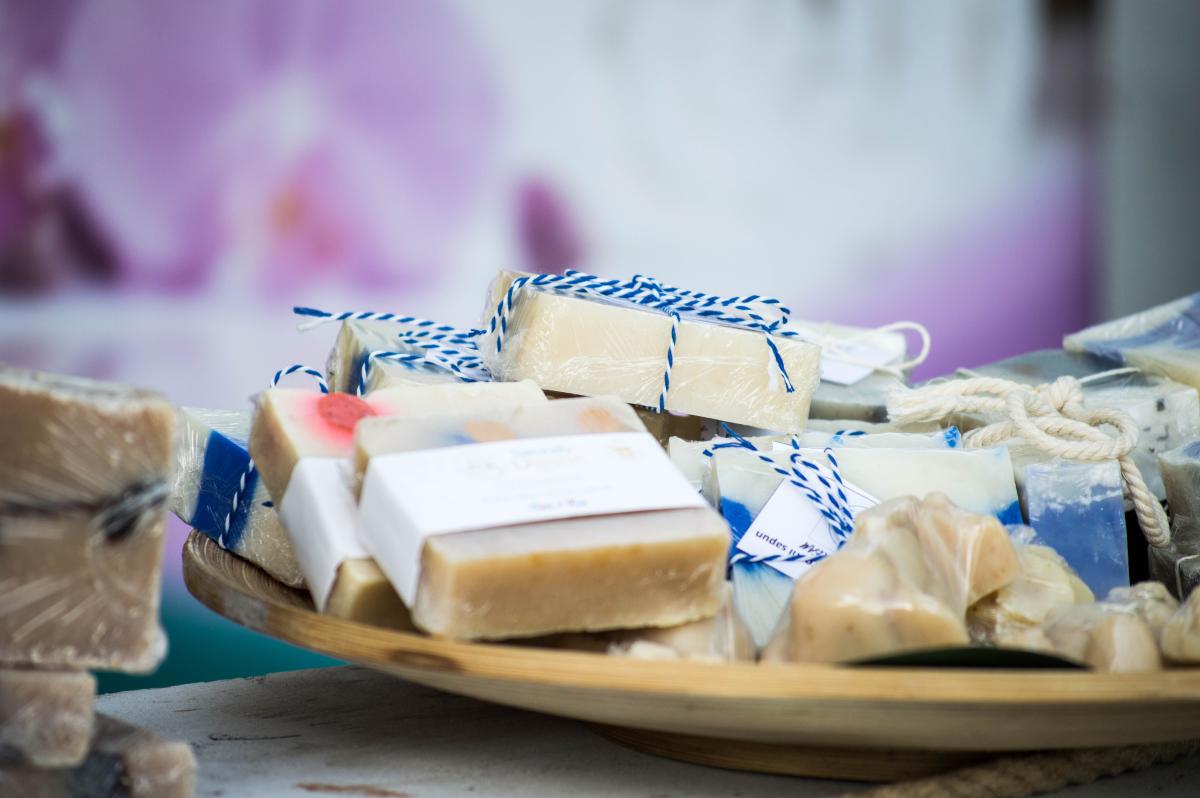 November 18 / 9am-3pm
Woodlan Jr./Sr. High school - 17215 Woodburn Rd.
Find more than 60 artisans, craft makers, and food vendors as you get your holiday shopping started! Learn more.
November 18 / 9am-1pm
New Haven Community Center - 7500 SR 930 E
Find unique homemade and handmade holiday crafts at this new shopping event! Learn more.
November 25 / 10am-4pm
St. Joe UMC - 6004 Reed Rd.
Immerse yourself in a world of creativity and craftsmanship! Enjoy a day of inspiration, shopping, and fun. Learn more.
December 2 / 8:30am-2:30pm
Lifeway Wesleyan Church - 7722 Moeller Rd.
More than 40 craft vendors await with uniquely handcrafted gifts! While you're there, visit the church's Sonrise Cafe for a delicious breakfast or lunch. Learn more.
December 2 / 9am-3pm
Saint Elizabeth Ann Seton Catholic Church - 10700 Aboite Ctr. Rd.
Hosted by the people of St. Elizabeth Anne Seton Catholic Church, this craft fair offers wreaths, homemade décor, artisan jewelry, and more. Learn more.
December 17 / 11am-3pm
Monroeville Park - 421 Monroe St.
Come by Monroeville Park to hang out with the Grinch, get your Grinch pictures, and enjoy some holiday shopping. Learn more.
Don't let holiday shopping season sneak up on you! Add these events to your calendars and shop local for your holiday gift-giving this year.