Mmm – ask anyone around town what "Casa's" is, and they will be hungry instantly. Casa Ristaurante Italiano is a collection of four Italian restaurants, scattered around the Summit City. Started in 1977 by two friends, Tom Casaburo and Jimmy D'Angelo, the restaurants are still run, today, by the same families. Locations are on Stellhorn Road, Dupont, West Jefferson and Parnell. Each restaurant is sit-down casual-formal, with an atmosphere appropriate for a family or for some business luncheons. Whether you order ahead for take-out or decide to sit down and read the menu, the experience will be good. A favorite dish that you might find if you are asked to a banquet or catered celebration is Casa's lasagna. The layers of tender lasagna noodles harmonize beautifully with sweet tomato sauce and rich cheese. One serving of lasagna is good for one meal – there will be no leftovers!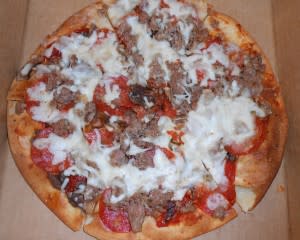 Another staple of the Casa restaurants is their salad. Called "Insalata Casaburo," this dish is filled with crunchy lettuce, dashes of red pepper, sliced green onions, cheese and crunchy-rich croutons. Special salad dressing blends all the flavors together into a mild, black pepper Caesar tang. If you want to peruse the main menu of entre options, Casa offers pizzas, salads, and a whole thesaurus of different pastas. If you're not into tomato-based sauces, why not try the Fettuccine Alfredo? Meaty fettuccine noodles are swathed in a thick, white cheese sauce that is lightly flavored but filled with staying power. This dish, should you order the dinner portion, is good for at least two meals, if not three. Yes, it does heat up well as a leftover lunch – it smells and tastes just as good the next day. In the event that you ask for a serving that includes seafood, be warned: the shells come with the mussels. Linguine con Vongole – linguine with baby clams – is loaded with plenty of pasta, light butter or tomato sauce, and tender cooked clams still in the shell. You can ask for the clams to be pre-shelled, so you don't have to work through a pile of hard carapaces mid-meal.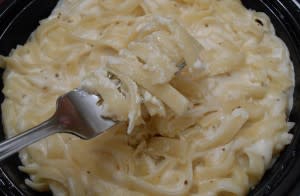 One dish that I've known to get especially rave reviews is the Pollo al Griglia – grilled chicken with roasted Italian vegetables. The veggies come in hearty chunks: carrots, summer squash, etc. The chicken is served separately. It's not a carb-heavy meal, but you will feel satisfied after having had it, since the portions are large. For the gluten-sensitive patron, Casa offers an entire menu of pastas, pizzas, salads and soups. The vegetarian menu (further down on the list for gluten-free items) is also extensive, including appetizers, salads, pastas and pizzas. Fort Wayne's Casa restaurants are a taste sensation not to be missed. Whether it's a warm platter of spaghetti with a giant meatball, or a prim plate of greens, the food here is good. Its comfort food like you only wish you could cook.