These are just a few of the great events happening in Fort Wayne in October. For a complete list of events, browse the Visit Fort Wayne Calendar of Events. 

Kuehnert Dairy Fall Festival
Fridays, Saturdays, and Sundays through October 29 / Kuehnert Dairy Farm
Don't miss out on the Kuehnert Dairy Fall Festival every weekend through October 29! Kids of all ages can explore the 6-acre corn maze, enjoy the festival activities of corn hole, pumpkin picking, hay rides, and more! You can even meet the Kuehnert farm animals as well.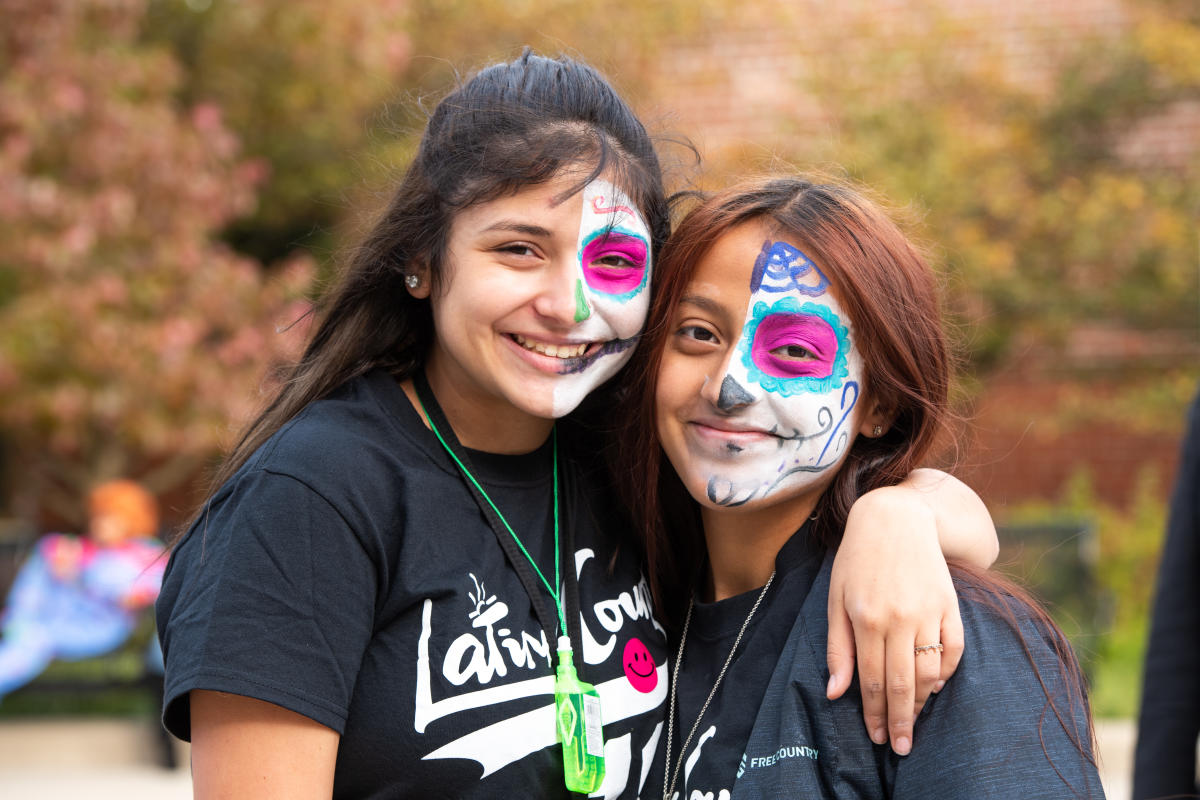 Dia de los Muertos/Day of the Dead
October through November 5 / Fort Wayne Museum of Art
Celebrate El Día De Los Muertos with traditional elements of the holiday such as sugar skulls, colorful tissue paper, and photos and personal items to honor the souls of the departed. Join us for the celebration that will include traditional dancing, children's activities, mariachi, folkloric characters, complimentary baked goods, cash bar, Mexican food, and more! You can also enjoy the exhibit from September 23 - November 5. 
Pumpkin Path Display
October 3 - 29 / Botanical Conservatory
Celebrate fall and enjoy a scenic walk through the Botanical Conservatory's outdoor gardens. The Pumpkin Path is decorated by pumpkins, gourds, bales of hay, and gnomes! Journey the path and search for the gnomes or capture fall photos with friends and loved ones.
Lucky Duck Consignment Sale
Thursday, October 5-8
At this 4-day, bi-annual event, you will find 40,000 sq. feet packed with Newborn to Junior-sized clothing for boys and girls, plus shoes, toys, movies, décor, bikes, books, and everything in between! We also have a maternity and a women's clothing section! With 400 families selling their high-quality clothes, and the organized atmosphere, you are bound to find something that fits your style! Get your ticket here.
Botanical Brew
October 6 / Foellinger-Freimann Botanical Conservatory
Meet your friends downtown at the Botanical Conservatory for a sampling of all things brewed! Your taste buds are sure to brew up some local favorites as you sample coffee, tea, cider, craft beer, and wine. Wander the gardens to also enjoy featured food trucks, entertainers, and local artists busking throughout. This event is for all ages and has a $10 admission fee. 

Wild Zoo Halloween
October 7-8, 14-15, 21-22, 28-29 / Fort Wayne Children's Zoo
Break out the costumes and enjoy some merry-not-scary fun during Wild Zoo Halloween! See your favorite zoo animals, explore the Treat Trails, pick out your own mini pumpkin, and more.
Fall Bridal Spectacular
October 8 / Memorial Coliseum
Discover everything you need to plan your perfect wedding—all in one place. From photographers and florists to venues and hotels, brides will find it all at the Fall Bridal Spectacular!
Brickworld – LEGO Fan Exposition
October 14 - 15 / Memorial Coliseum
Bring the entire family for a weekend of LEGO fun! Explore the 38,000 square feet of intricate LEGO creations, and enjoy interactive activities including play areas, graffiti wall seek and finds, and more at the Brickworld LEGO Fan Expansion.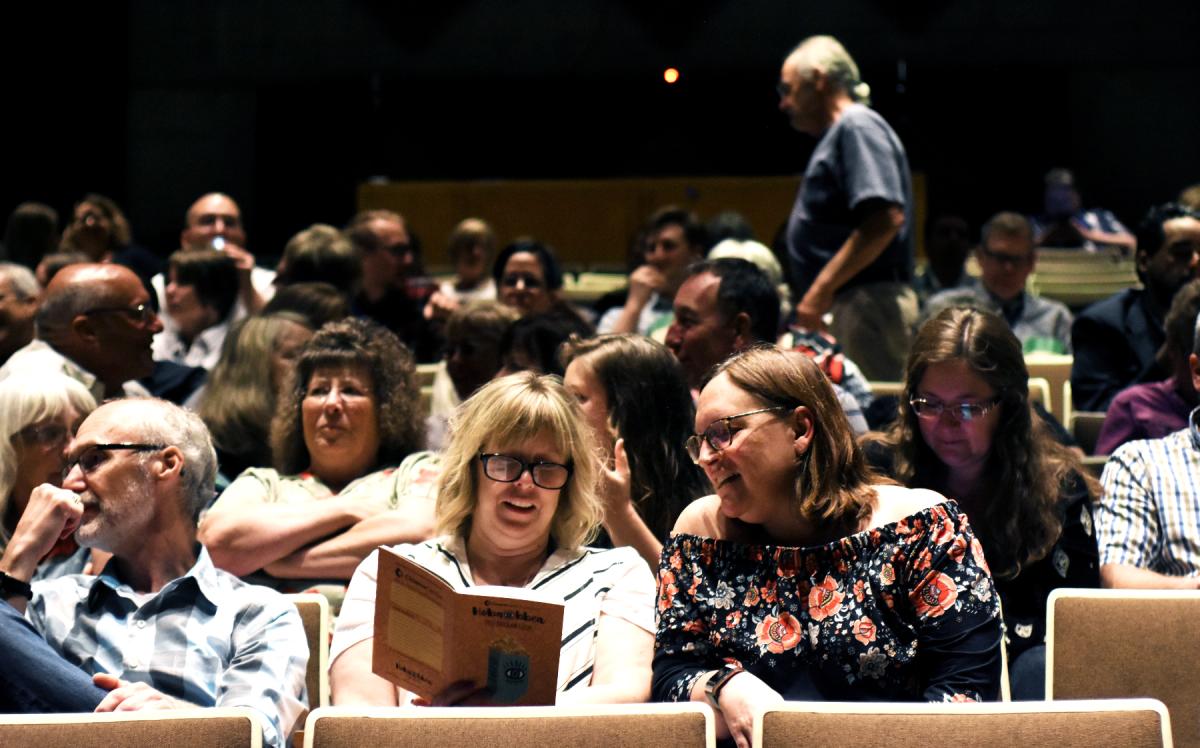 Hobnobben Film Festival
October 19 - 22 / Embassy Theatre
Film lovers, filmmakers, and casual film consumers are all welcome at Hobnobben Fim Festival, presented by Cinema Center. Join the festival to mingle with film enthusiasts, sit in workshops, and watch film on the big screens. Don't miss the area's largest celebration of film!
3 Rivers Gem, Mineral, Fossil and Jewelry Show
October 20 - 22 / Allen County Indiana Fairgrounds 
Fort Wayne's 62nd Annual gem and mineral show and sale! Fossils, gems, minerals, jewelry and more! There will be unique jewelry, stone sets, demonstrations, fossils, a silent auction, grab bags, door prizes, and even a chance for your minerals to be identified! For ages 12 and older. 
Move to the Rhythm in October!
This month features a full lineup of incredible music in every genre. Grab a ticket and catch a show!
Opening Night: Gil Shaham  / Auer Performance Hall at Purdue Fort Wayne, October 7
The Righteous Brothers / Clyde Theatre, October 7
Pat Metheny: Dream Box Tour / Clyde Theatre, October 8
An Evening with Ashanti / Embassy Theatre, October 13
Music Lovers Lounge / Embassy Theatre, October 13
Heather Headley / Auer Performance Hall at Purdue Fort Wayne, October 14
The Bear's Growl-O-Ween: Static-X and Sevendust / Clyde Theatre, October 18
Harry Chapin at 80 / Embassy Theatre, October 18
Cole Swindell / Allen County War Memorial Coliseum, October 19
Larry Fleet LIVE: The Fall Tour / Clyde Theatre, October 20
The Mersey Beatles / Clyde Theatre, October 21
Kings Kaleidoscopes / Clyde Theatre, October 22
Youth Symphony Orchestras Fall Concert / Auer Performance Hall at Purdue Fort Wayne, October 22
 Foreigner "The Greatest Hits Tour" / Allen County War Memorial Coliseum, October 24
MANIA: The Abba Tribute / Clyde Theatre, October 24
Fort Wayne Philharmonic: Freimann Series / Auer Performance Hall at Purdue Fort Wayne, October 25
Halloween Party with Rod Tuffcurls and The Benchpress / Clyde Theatre, October 27
Dia De Los Muertos: A Day of the Dead Celebration / Auer Performance Hall at Purdue Fort Wayne, October 28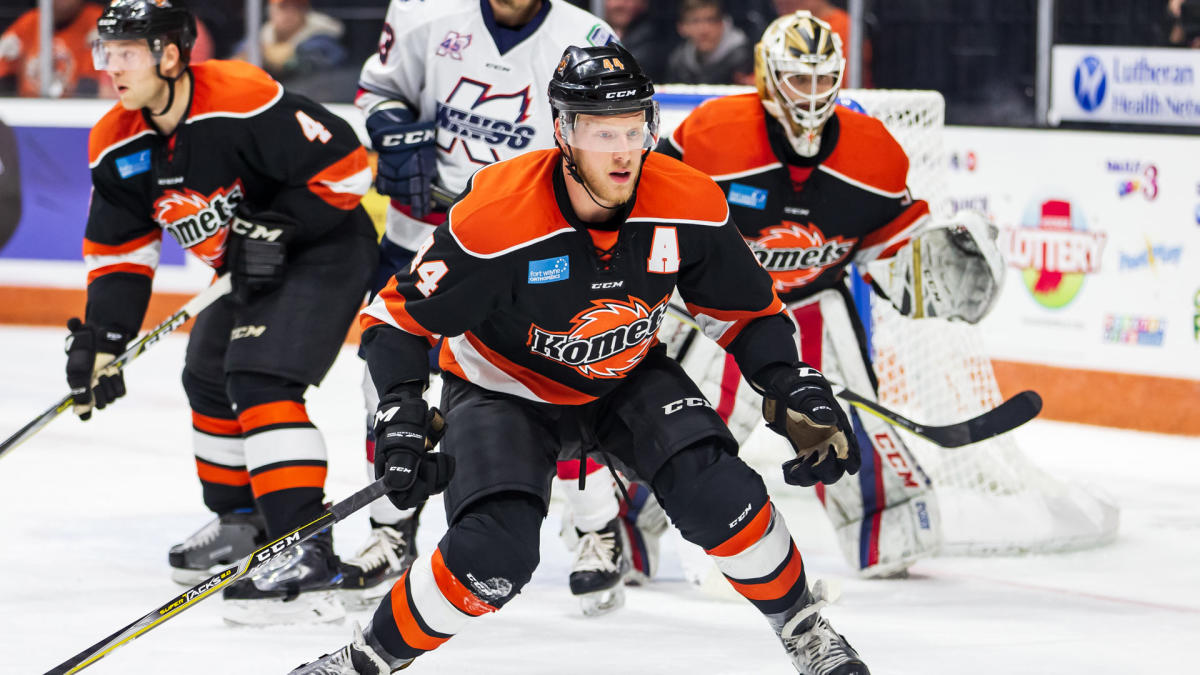 October 21, 27, 28 / Memorial Coliseum
Grab your tickets and join the jungle! The Fort Wayne Komets hit the ice this month for the start of another exciting season. Hockey season is back!

Fright Night
October 21 / Downtown Fort Wayne
Enjoy a day of harrowing haunts in Downtown Fort Wayne at the annual Fright Night! The spook-takular event features the all-ages "Zombie Walk," plus other frightfully fun activities, live music and entertainment, and more.
Theater & Shows in October
The House / Fort Wayne Youtheatre, October 1
Head Over Heels / First Presbyterian Theater, October 13-22
Ladies of the '80s / Three Rivers Music Theatre, October 14-15
RuPaul's Drag Race: Night of the Living Drag / Embassy Theatre, October 14
The Price is Right Live / Embassy Theatre, October 19
Rocky Horror Picture Show / Foellinger-Freimann Botanical Conservatory, October 21
Menopause The Musical / Embassy Theatre, October 22
Spider-Man: Into the Spider-Verse Live in Concert / Embassy Theatre, October 26
October 27 - 29 / Memorial Coliseum
Manufacturers have finally caught up with production that the RVs dealers have been short on. Now they have way too many. Lots are full of 2022 & 2023  models and 2024 units are on their way. Great late-model trade-ins from a busy selling season will also be available. The bottom line is - the Fall RV Blowout at the Memorial Coliseum is THE place to be for the best deals of 2023 as it is the perfect time to buy!
Garden Trick or Treat
October 28 / Foellinger-Freimann Botanical Conservatory
Gather up the kiddos for this family-friendly (not-so-scary) Halloween event at the Botanical Conservatory. All are invited to dress up and scout out sweet treats and spook-tacular tricks when visiting the indoor and outdoor gardens. Also, snap boo-tiful photos when making your way through the scenic outdoor Pumpkin Path.
This article was last updated: 2023