Discover a few of the amazing festivities and events happening in Fort Wayne in March. For a complete list of events, browse the Visit Fort Wayne Calendar of Events.
Fort Wayne Home & Garden Show
March 2 - 5 / Memorial Coliseum
Join the 50th annual Fort Wayne Home & Garden Show to see the latest in contemporary home and garden products and services. With more than 650 exhibitors each year you'll find all the inspiration and help you need to start your next home project!
March 1, 4, 5, 10, 12, 24, 25, 26 / Memorial Coliseum
Join the jungle and cheer on the Fort Wayne Komets this month! Grab your tickets and head to the Memorial Coliseum for winter sports action.
March 9, 11, 19,  / Memorial Coliseum
Experience major league entertainment at a price the whole family can enjoy. Catch the Mad Ants in their 13th season as they compete against teams from Atlanta, Grand Rapids, Delaware, and more.

The Great Train Connection
March 10 - 12 / Botanical Conservatory
Put on your conductor hat and step into the world of miniature trains. Watch them wind through tiny cities and lush landscapes. Develop a greater appreciation and understanding of the history that trains have played in the development of Fort Wayne and today as we know it.
Shipshewana on the Road
March 25 - 26 / Memorial Coliseum
Treat yourself to a day of shopping and find the most unique trinkets and treasures at the Shipshewana on the Road Gift, Food, and Craft Show. You'll find thousands of unique items that you may not find anywhere else.
Firefighters Get Green Fest
March 18 / Downtown Fort Wayne
Fort Wayne's family friendly St. Patrick's Day festival invites you to join the fun with a "River Greening" of the St Marys River (tinted with vegetable dye), a "5-Kilt" Run/Walk, live music, a gold hunt, a lucky charms eating contest, food, drinks, and more!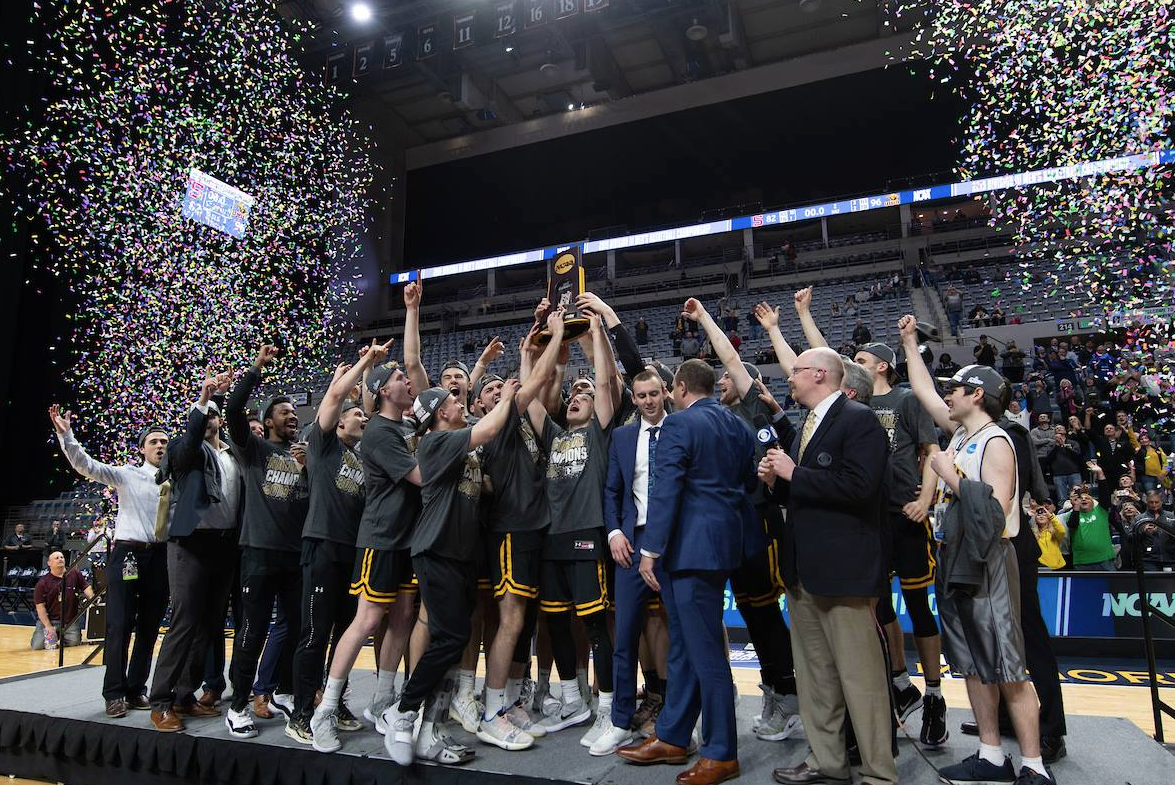 NCAA Division III Men's Basketball Championships
March 16 & 18 / Memorial Coliseum
See the best talent and teams in all of Division III battle for a national championship. This exciting 2-day event, features 3 games and is hosted by Manchester University and Visit Fort Wayne.

Enjoy dazzling shows at the beautiful, historic Embassy Theatre this March.
Chloe Arnold's Syncopated Ladies Live - March 8
Bluey's Big Play - March 9
Raheem DeVaughn: The Love King Tour - March 17 
Riverdance - March 23
Pink Droyd - March 25
Lucky Duck Children's Consignment Sale
March 23 - 26 / Memorial Coliseum
Find 35,000 square feet of newborn - junior sized clothing as well as games, toys, movies, bikes, and more, plus women's clothing, all in an organized atmosphere for a fun and easy shopping experience.
Full Throttle Monster Trucks
March 18 / Memorial Coliseum
Experience the thrill of the nation's most competitive, 10,000-pound, wheelie-pulling, car-crushing Monster Trucks. Attendees are encouraged to come early for the pre-show pit party at no additional cost. 
Civil War Garrison
March 25 / Old Fort
Experience living history as the 9th Indiana Volunteer Infantry takes up winter garrison in The Old Fort. See daily military routines, drill, guard mount, and fatigue details.

California Dreamin' Garden Exhibit
Through April 15 / Botanical Conservatory
Find your inner beach bum at the Botanical Conservatory. The kiddos will spring into the spirit of surf, sand and sun! Bring on the good vibes and hang loose at the botanical boardwalk accented with sun-loving tropical plants and vivid waves of color. Don't be a drag; be sure to experience this Cali-cool winter exhibit.
Theater Performances
Enjoy the performing arts this March with these ongoing shows.
The Sexton \ Purdue University Fort Wayne - Kettler Hall - March 2 - 12
Baghdad Zoo / First Presbyterian Theater - March 3 - 5
No Sex Please, We're British / Arena Dinner Theatre - March 10 - 25
The Complete Works of William Shakespeare (Abridged) / Arts United - Parkview Physicians Group Artslab - March 17
Beauty & The Beast Jr / University of Saint Francis Performing Arts Center - March 23

Swan Lake
March 24 - 26 / Arts United Center
The Fort Wayne Ballet brings you Swan Lake - Discover this timeless classic and find out why it continues to live on in the hearts of aspiring princesses around the world.
Concerts
March is full of great music! Here are a few shows to check out this month:
Cody Johnson with special guest Randy Houser / Memorial Coliseum - March 3
Paul Childers Live at Sweetwater / Sweetwater Sound - March 7
FAME Festival / Grand Wayne Convention Center - March 11 - 12
Eric Johnson / Clyde Theatre - March 12
Rawlins Piano Trio / Rhinehart Recital Hall at Purdue Fort Wayne - March 18
Organist Timothy Olen in Concert / First Presbyterian Church - March 19
Koe Wetzel "Road To Hell Paso" with The Cadillac Three and Dylan Wheeler / Memorial Coliseum - March 23
"KISS THE SKY" - The Jimi Hendrix Re-Experience / Baker Street Centre - March 25
Static-X - Rise of the Machine / Clyde Theatre - March 31
YLNI Winter Farmers Market
Saturdays through April 29 / The Olde East End Building
Enjoy a Saturday morning shopping for fresh produce, a wide variety of organic fruits and vegetables, hand made jewelry and crafts, local artwork, and more at the former Wayne Candy Factory building!