Stay with me for a moment if the word dive just brought up visions of seedy dark places. This list doesn't quite go there. Instead, it's a list compiled of bars for the visitors looking for hidden Fort Wayne gems!
Dive bar shouldn't be taken as a negative phrase. These are bars a little off the beaten path, and whose beauty is not on the outside but found in all of their character and quirks.
On my outings, I've visited many of these types of places and can assure you that each of these bars has been vetted for safety and friendliness, so they aren't the diviest of dives.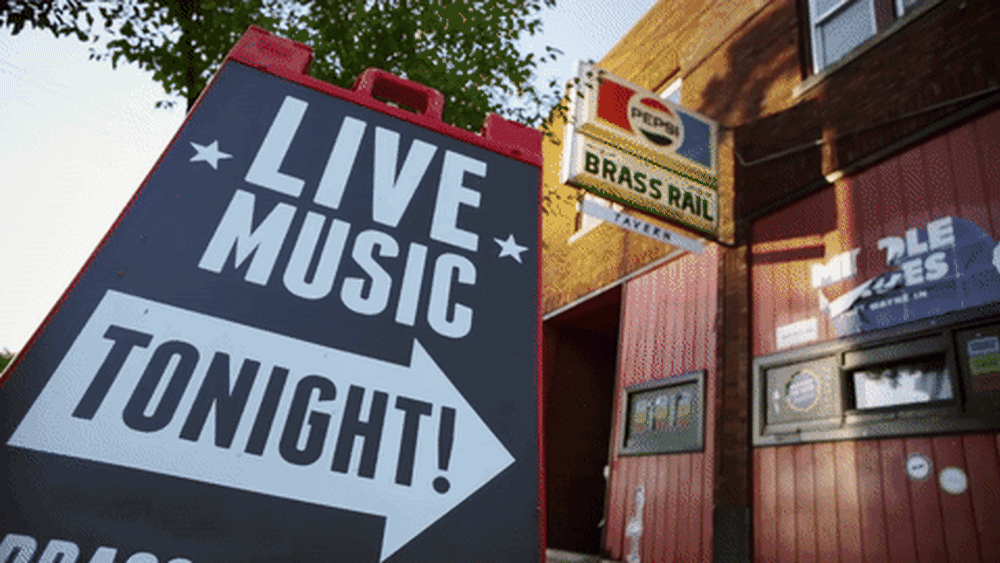 Best Dive Bars in Fort Wayne, Indiana
1121 Broadway
One of the top places for live music and bands, the Brass Rail offers a cool atmosphere and full bar. "The Rail" is continually rated as the #1 readers choice for best place for rock-n-roll.
1808 W. Main Street
Located on the corner of Main St. and Runnion, O's (as it's known to locals) is a little off the downtown path, but its location near other local bars and breweries makes it worth a stop.
Every day there's something different going on. My favorite is Italian Night on Wednesdays, where you can enjoy a candlelit Italian dinner while listening to Frank Sinatra and Dean Martin. Other weekly events include Tuesday night karaoke, Tronic dance night on Thursdays, and live music on the weekends.
The greatest thing about O's that never changes is the pizza. It's what draws me back time after time. Stop in and treat yourself to a slice.
3306 Brooklyn Ave
The illustrious draw of Steak Night drew me into The Office. That, and my friend and I wanted to make jokes about having a "long night at the office".
This bar offers fresh-cut steak every Monday and Friday, and this dinner special is followed by their karaoke night.
If you want to sing a song and not have to wait around too long, it's a good spot for you. Other menu items include wings and sandwiches, and with daily drink specials, you can't go wrong with stopping in for a bite.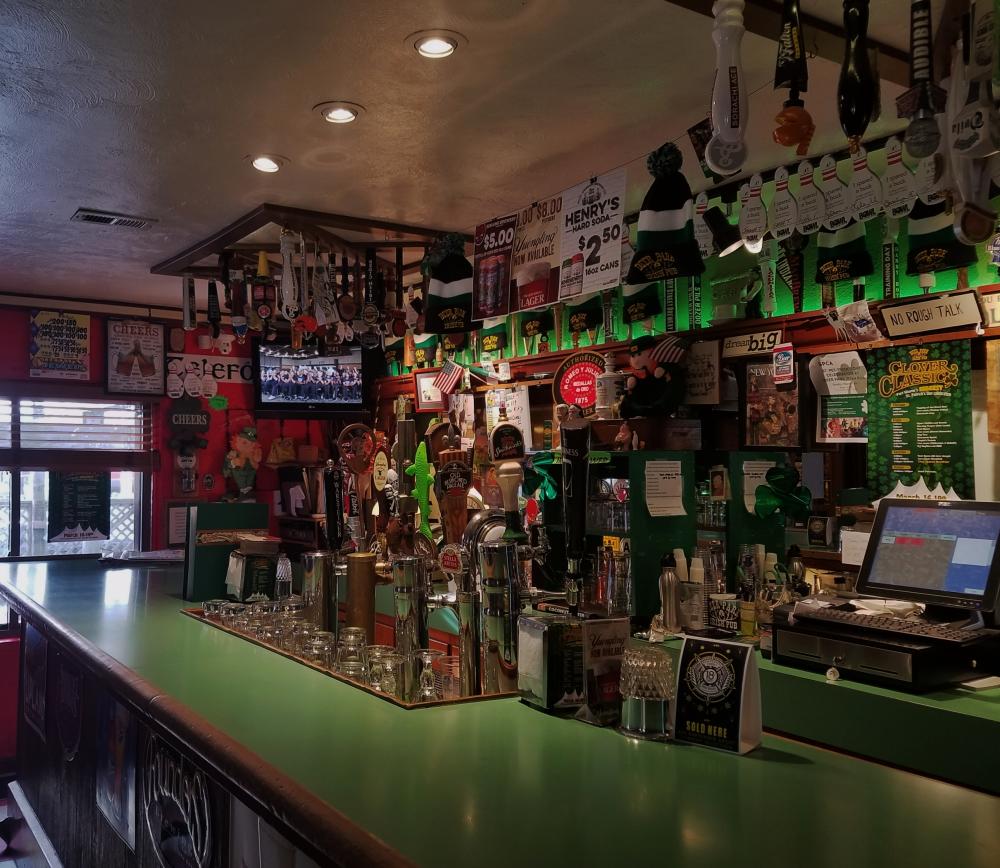 1530 Leesburg Rd
I had some hesitation classifying this as a dive, but this bar makes the list for its small size and quirky decor.
I'd recommend this bar to any visitor because owner Tony Henry makes sure every guest feels welcome and right at home. He also makes sure that even the smaller holidays don't go uncelebrated (St. Patrick's Day, Mardi Gras, Dingus Day).
Deer Park is home to a great selection of draft beer and Fort Wayne's only Irish snug. Although there isn't a full menu, there's something happening almost every night, like Taco Tuesdays and Thursday karaoke. 
530 N Clinton St.
Laycoff's location on N Clinton St. makes it easy for drivers to zoom right past, but there are a number of reasons for you to stop.
They have a full menu, complete with a number of sausage roll options that proved to be quite tasty. I had a difficult time choosing what do get because there were so many menu options.
It's also a great place to watch a game, and the service has always proved to be friendly and effective. There's a family room to the side (which is a rare thing) complete with stained glass sports team Tiffany-style lamps that add a little character to the room.
2145 Taylor St.
From the outside, Double Down on Taylor St. might be a place one would look at and wonder if he or she should venture in. I myself hadn't stopped in until a recent Saturday afternoon.
The first thing that caught my eye was the card themed table tops and the great daily drink specials. I sat at the bar, and the bartender couldn't have been friendlier. 
After asking what people come to Double Down for and the Bartender replied, "Oh it's definitely for the wings. The best in town I think." He makes them himself and recommends eating them the simple way - no sauces necessary.
Their wing special night is Wednesday night, which is followed by karaoke night on Thursdays. The icing on the cake for this visit was when the wing maker/bartender gave me a Reese's because I had to head to work after my stop there. That's the kind of thing that makes stopping at a local dive worth it. 
Follow the heading links for more information about each bar!
This post was updated in June 2020.