Looking to wander local woods and wetlands this winter? Winter hiking holds a flavor all its own in Fort Wayne, Indiana. 
With leaves down and snow on the ground, you can see the landscape, make new discoveries, and find invigoration in the brisk air.

Pictured: Trail of Reflection at Lindenwood Nature Preserve
Winter Hikes in and Around Fort Wayne, Indiana
Easy Walks in City Limits
Fort Wayne Trails offer amazing winter walks. A few of our favorites include:
Towpath Trail by Eagle Marsh — This snow-covered path offers 2-for-1 as walkers can enjoying the Towpath Trail where it is adjacent to Eagle Marsh, offering good nature viewing options!
Pufferbelly Trail from Salomon Farm to Life Bridge Church — Could be a partially snow-covered path, north of Dupont. On this trail, the trees to block the wind and create a beautiful corridor trail.
St. Marys Pathway through downtown from Harrison to Main St — Snow removal will happen regularly. Walkers can enjoy a view of Promenade Park and the scenic overlook the Parks Department has made with rocks just west of Ewing. See this pathway on the Fort Wayne Trails map.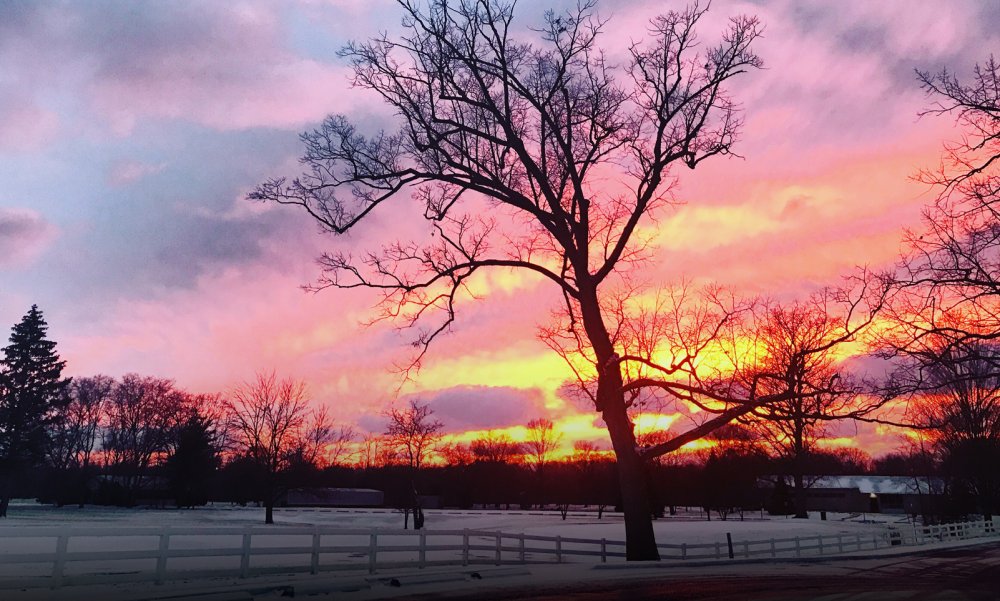 Salomon Farm Loop, Foster Park Loop, and Shoaff Park Loop are great trails for walking in the winter. The Fort Wayne Parks Department is great about getting the snow removed pretty early in the day.
Discover many other winter walks on Fort Wayne Trails throughout the region.
Inside City Limits: Fort Wayne Preserves
Fort Wayne Parks' Lindenwood Nature Preserve, open dawn to dusk daily, features another woodland getaway within city limits. At Lindenwood, the Trail of Reflection is wheelchair and stroller accessible for 1/2 mile from the trailhead to the pond.
ACRES' Fogwell Forest holds a similar surprise, just south of the city, off the Airport Expressway. Here, you'll find open grasslands and a forested hike for two distinct experiences. Fogwell Forest boasts giant beech and maple trees in this part old-growth forest.
Cedar Creek Corridor

You can explore one or many of these trails in protected places along Cedar Creek, our region's largest natural riparian corridor and one of only three state-designated Scenic and Natural Rivers. Cedar Creek in northern Allen County is home to mink, otters, Great Blue Herons, Pileated Woodpeckers, and more.
Enjoy the Cedar Creek corridor from Bicentennial Woods' much-loved rolling hills along picturesque Willow Creek, a tributary of Cedar Creek, to the 80-foot ravine at Tom and Jane Dustin Nature Preserve and all the way over to the steep, twisting climbs at Vandolah Nature Preserve. You'll find an engaging hike awaits you at all three preserves!
Allen County Parks protect a portion of Cedar Creek Corridor at Metea County Park, where you can hike Metea North or Metea South on either side of the creek. Here, a total of five miles of trails wind through woods, wetlands, and reconstructed prairie.
Metea offers restrooms and more in the Gloria Goeglein Nature Center, open from 10 am – 6 pm in the winter (open at 9 am on Saturdays and Sundays). Expect a small gate fee to cover the county's expenses: $2 for folks over 7; 7 and under free.
Little River Watershed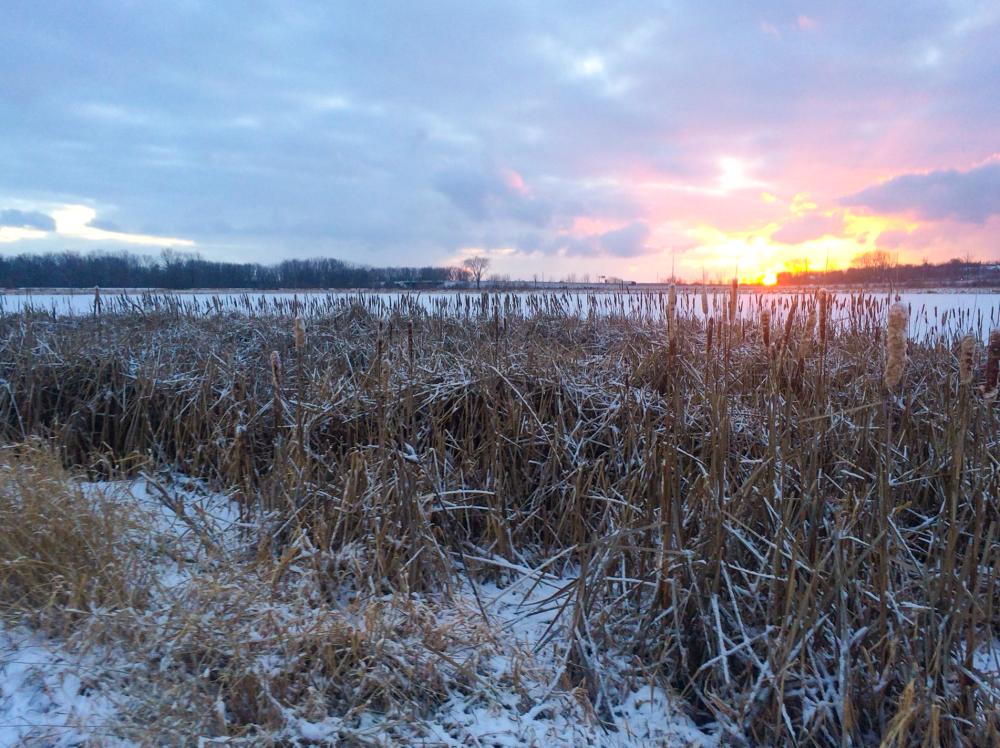 Little River Wetlands Project (LRWP) offers trails and guided hikes in the historic watershed of the Little River, a major tributary of the Wabash River, in southwest Fort Wayne and through Huntington. Eagle Marsh, LRWP's most popular preserve, is home to a wide variety of wildlife, in all seasons. You might spot otter tracks, deer, and more waterfowl than we can name — as well as a variety of hikers and Fort Wayne Trails' bikers enjoying this local gem. Eagle Marsh is active!
While you're in the area, you can explore ACRES' Little River watershed preserves: Cypress Meadows, and Fogwell Forest for more trail time.
Throughout the Region
ACRES preserves hold many opportunities for winter hikes with your crew. You can bring your pup, too, so long as Fido is always on a leash and you stay on preserve trails. With more than 70 miles of trails open dawn to dusk at no charge throughout the region, ACRES gives you the chance to appreciate our varied local natural places.
ACRES nature preserves cover NE Indiana with opportunities for hiking. In Allen County, check out Little Wabash River Preserve — an easy hike filled with nature, where winter wildlife abounds, or Vandolah Preserve — a dynamic property along the Cedar Creek.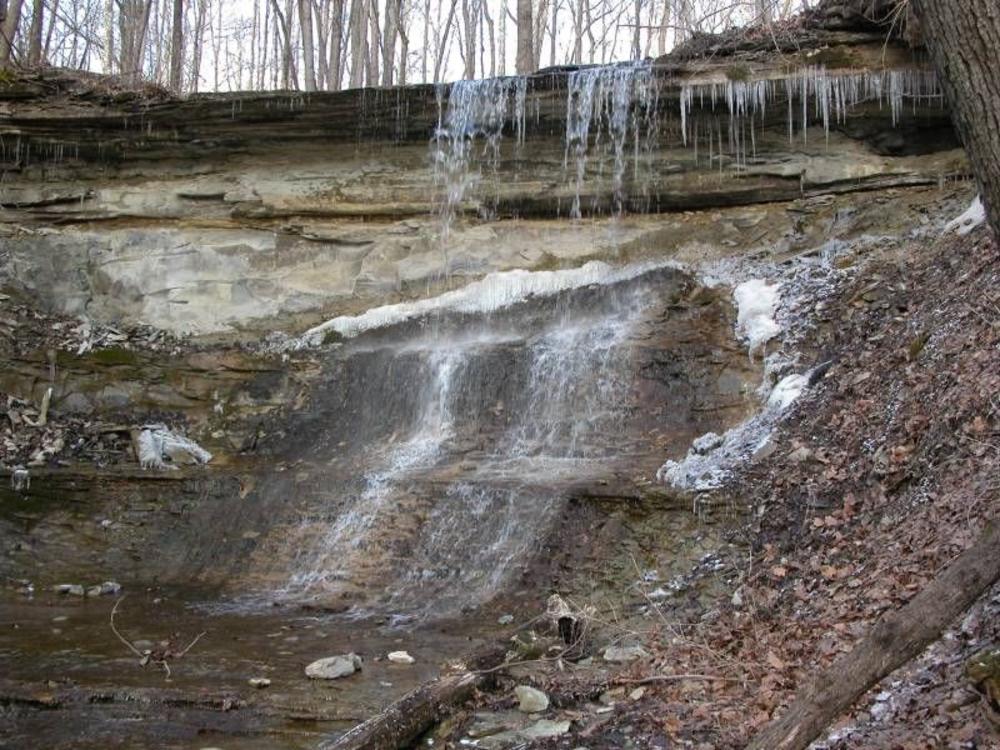 Two preserves in Wabash County offer the opportunity to enjoy frozen waterfalls: Preserve at Ross Run, and Kokiwanee Preserve along Salamonie River.
Want more? Visit acreslandtrust.org/preserves and choose Allen County to see what local adventures await!
Guided Hikes You Can Join
Many local organizations also offer guided winter hikes. Join them for an informative winter stroll:
Every Tuesday, from 9:00 am to 11:00 am
Dress for the weather, boots are recommended. Bring binoculars if you'd like a close-up view!
Eagle Marsh east (Meet at Little Rivers Wetlands office, 5000 Smith Road, Fort Wayne)
​  
Wintery Walks in the Woods at Lindenwood Nature Preserve
Join our Lindenwood naturalist for a Saturday morning hike through the preserve. Each monthly hike will feature a different wintery topic. We'll meet in the parking lot and hikes will commence promptly at 10:00 a.m. The hikes are free and open to all ages, however pre-registration is required. Join on January 2 or February 6. Location: Lindenwood Nature Preserve, 600 Lindenwood Ave.
This adult hiking group meets the second and fourth Friday of each month for a walk on the wild side! Each walk takes place at a different location, featuring different natural areas in the region including parks, wetlands, nature preserves, and more. See the 2021 Wild Walkers schedule.